The "Crusher of the Month" is a peer-voted award given to team members who excel and inspire others to step out of their zone and perform at a higher level.
What Dania's peers say about how he embodies the CORE values:
"Dania embodies and demonstrates all the core values, every day! She absolute shines at 'Lead' and takes action, follows through, and perseveres at everything she does"
"Since the day I got here, there was one person to go to with any issue. Dania continuously handles more and more responsibility and dominates every task that gets in her way! She makes me want to attack every task I have the same way that she does"
"Supporting an entire sales team is not easy. Anything from training, to fixing any kind of computer problem, managing the CRM, and moral support…all done with a smile! Always crushing it, focusing on the solution, education, and leading."
Dania would like you to know that…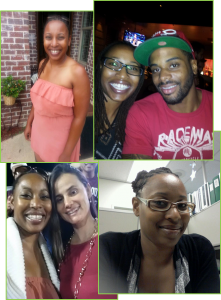 "I've been with FortuneBuilders for almost two years!"
"I am from Chicago and I am a nerd – a total computer gamer and love to hang out with my family!"
"My favorite sound in the world is the sound of my kids laughing until their stomachs hurt from playing some outrageous game with their dad!"
"I CRUSH it in everyday life with a fresh perspective and a clean slate. Defeat is not an option!"
Ethics & Integrity * Inspire * Lead
🔒 Your information is secure and never shared. By subscribing, you agree to receive blog updates and relevant offers by email. You can unsubscribe at any time.