What role does diversity play in your real estate investment portfolio, and how does it influence your future prospects?
One of the biggest reasons investors diversify their real estate investment portfolio is to mitigate risk exposure. The phrase "don't put all your eggs in one basket" applies directly to this concept, as spreading your investment across a broad spectrum is how investors balance risk and reward in their investment portfolio. Most importantly, diversification is one of the primary practices when seeking to reduce exposure to any one type of risk. That said, building an investment portfolio with real estate is not something set in stone. While investors are recommended to have a clear strategy in place before acquiring investment assets, a real estate investment portfolio can ultimately be altered, refined, tinkered with, and improved upon to meet your current and long-term financial goals at anytime, even 10 years from now.
Diversifying can help in minimizing the total impact of bad assets on your real estate investment portfolio, including the ability to counterbalance the loss. The following breaks down three simple ways for investors to diversify:
3 Ways To Diversify Your Real Estate Investment Portfolio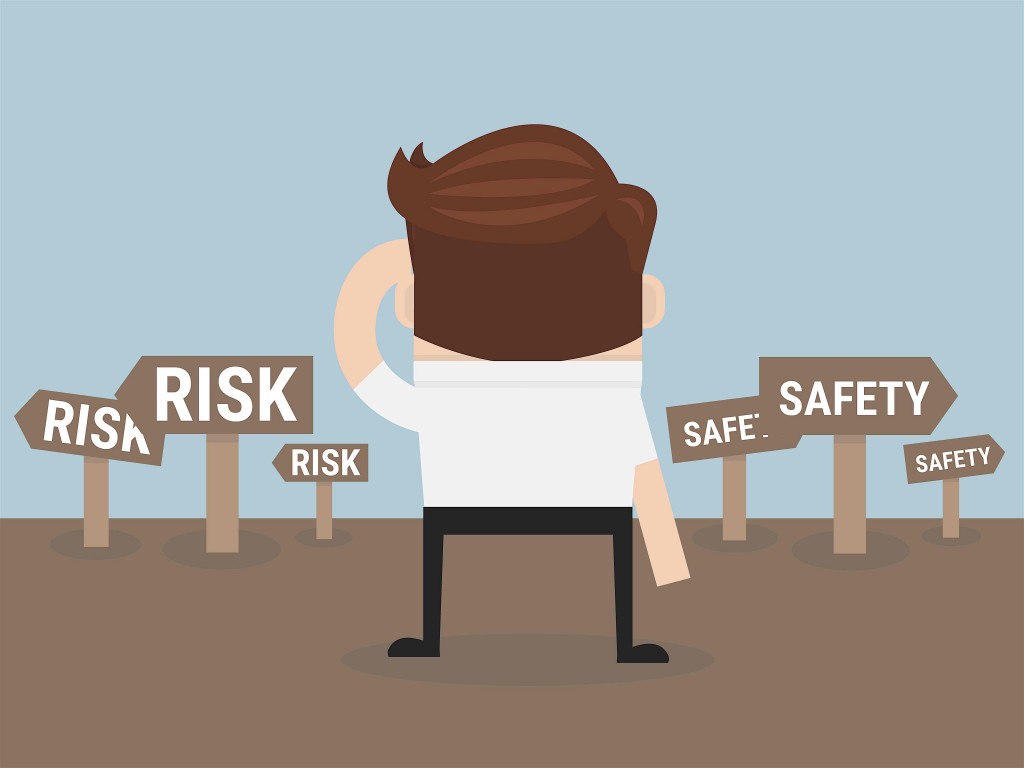 Investing In Multifamily Properties
When diversifying their real estate investment portfolios, nothing may be more compelling to investors than multifamily properties. These properties, which are commonly referred to as a multi-dwelling units (MDU), are a type of residential housing with two or more units under one roof. Although they are the least common type of residential buildings, the benefits of investing in multifamily properties, especially when diversifying your real estate investment portfolio, are clear as day — not only will they produce a larger sum of cash flow compared to single-family rental properties, but they essentially carry less risk. The benefits related to investing in multifamily properties include:
Reduction Of Risk: In terms of rental properties, one of the biggest risks is the loss of income, which could come from a vacancy or any other number of circumstances. This risk typically occurs when a property fails to attract tenants once the previous ones have moved out. In most cases, this will result in the loss of income for said property, which could negatively impact your real estate investment portfolio. Thanks to a wider availability of units, multifamily properties have the ability to generate larger pools of tenants, which can greatly alleviate the total economic loss for vacancy.
Scalability: One of the more overlooked benefits of multifamily properties is scalability. Along with acquiring multiple properties within one building, which results in multiple streams of revenue, investors seeking to scale faster should consider investing in multifamily properties.
Cash Flow: Investing in multifamily properties offers investors a unique opportunity to generate additional income from a single investment. This option can provide investors with financial freedom, as well as passive income for retirement.
Just like any other type of investment, a multifamily property must be purchased at the right cost to produce the necessary dividends investors require for their portfolio.
Investing In Commercial Properties
As a natural progression for many experienced investors, commercial real estate is another path they can take to diversify their real estate investment portfolio. This investment type, which essentially consist of purchasing properties and leasing the units to businesses for income, offers investors a combination of steady cash flow, lower vacancy risks, higher income potential, and more attractive leasing contracts. Along with multifamily investments, commercial properties can be a great source for tax breaks, a retirement strategy, or paying mortgages on your other investments. That said, learning how to invest in commercial real estate is no simple task.
"Making the jump from single-family homes to learning how to invest in commercial real estate can be an incredibly lucrative career choice," says Than Merrill, my colleague at FortuneBuilders and CT Homes. "However, commercial real estate investing is a different animal; the numbers on a single deal alone can trump even the most expensive single-family homes. Investing in commercial real estate will require a new set of skills, and some people will want to make the transition a little slower."
The benefit of diversifying your real estate investment portfolio with commercial properties include:
Less Competition: Investing in commercial real estate, like office buildings and shopping centers, is a major undertaking for many investors. More often than not, this type of investment is too complicated or outside of the average investor's comfort zone. For other investors, commercial real estate presents a lucrative opportunity for investors to increase their financial wealth and get a leg up on the competition.
Cash Flow: Because commercial real estate leases are generally longer than residential rentals, investors have a unique advantage over traditional investors to earn relatively consistent and reliable income on a monthly basis. In addition, commercial real estate will typically earn a better return on investment than single-family homes, fetching between six and 12 percent, compared to residential properties which will earn between one and four percent.
Triple Net Lease: Another advantage of investing in commercial real estate is what's known as the Triple Net Lease. The general concept involves having tenants pay for the building's taxes, property insurance and maintenances costs, in addition to monthly rent. Although there are many variations, the idea aims to have property owners pay no expenses on the property other than the mortgage.
Investing In REITs
A real estate investment trust (REIT) is a company that owns or finances income producing real estate. They work similar to stock investments by offering common shares to the public, but are contingent on the state of the real estate market rather than on an exchange. In essence, REITs are part of a private and public equity stock in real estate companies that invest in properties, mortgages, and other real estate-related investments — and they offer all types of regular income streams, diversification and long-term capital appreciation.
"In addition to the passive income rental properties and rehabs that have become synonymous with today's residential redevelopers, investors must solidify long-term yields with the help of an REIT portfolio," says Merrill. "Nothing, at least that I am aware of, carries more promise for long-term dividend yields at the moment than real estate trusts."
Unlike direct real estate investments, where values are influenced by local property markets, REITs are continuously valued which can be both good and bad for investors. That said, investing in REITs is a terrific option for investors looking to diversify their real estate investment portfolio.
🔒 Your information is secure and never shared. By subscribing, you agree to receive blog updates and relevant offers by email. You can unsubscribe at any time.