Key Takeaways
Consider hiring a contractor when projects are too difficult or hazardous for a novice to complete, especially when machinery or permitting is required.
When comparing bids, be sure to pay attention to cost estimates and payment schedules.
Get to know the difference between a contractor and a handyman, and when it is appropriate to hire each.
---
"Do I need to hire a contractor?"
This is a thought that often crosses the mind of someone who is considering the purchase of a property that requires rehabilitation work. It can be difficult to discern what type of projects can be executed by oneself, by a handyman, and when to call in the help of a contractor. These decisions can be influenced by a variety of factors, such as time, cost and skill level, as well as the scale of projects. Read on to gain a better understanding of when it is best to hire a contractor, as well as factors one should consider.
When To Hire A Contractor
Before Googling search terms such as "how to hire a contractor" or "how much do contractors cost," perhaps it is helpful to first and foremost understand when it is best to hire a contractor. Investors who are handy, and already have experience renovating properties, may feel that they do not need to hire a contractor at all. This may be especially tempting when there is a perceived cost savings associated with opting not to hire a professional. However, renovators should be aware when the cost of making mistakes outweigh the cost of outsourcing. There are several types of projects that arguably require the help of an experienced contractor, including some of the examples below:
Replacing Gutters: Although installing new gutters may sound like a relatively simple task, there are a multitude of things that could go wrong. This includes ordering the correct materials, figuring out sizing, and riveting materials together, not to mention the installation. A professional company can install new gutters in just a few minutes, which can otherwise be a painful and grueling process.
Installing Roofing: Safety is a top concern when it comes to roofing installation. Materials can be extremely heavy, and hoisting them up onto the rooftop can prove to be difficult and dangerous. Working to rip up old materials and replace them with new ones, all the while balancing on the roof, can be dangerous as well, especially for novices and during extreme weather conditions.
Putting Up Drywall: Requiring a lot of skill and strength, putting up drywall is a job not suited for novices. Not only is the drywall itself extremely heavy and challenging to install, the finishing process requires skill. This is perhaps a job best left to the professionals.
Addressing The Sewer: When dealing with any system in your property, such as electrical or in this case plumbing, it is usually best to call in a contractor. A sewer line can run under the property and into the street, and often breaks or becomes clogged due to roots and debris. These issues can present odors and health hazards that should be addressed immediately.
---
[ Learn how to analyze deals like a pro! Attend our FREE online real estate class to learn how to identify which investment deals have the best ROI. ]
---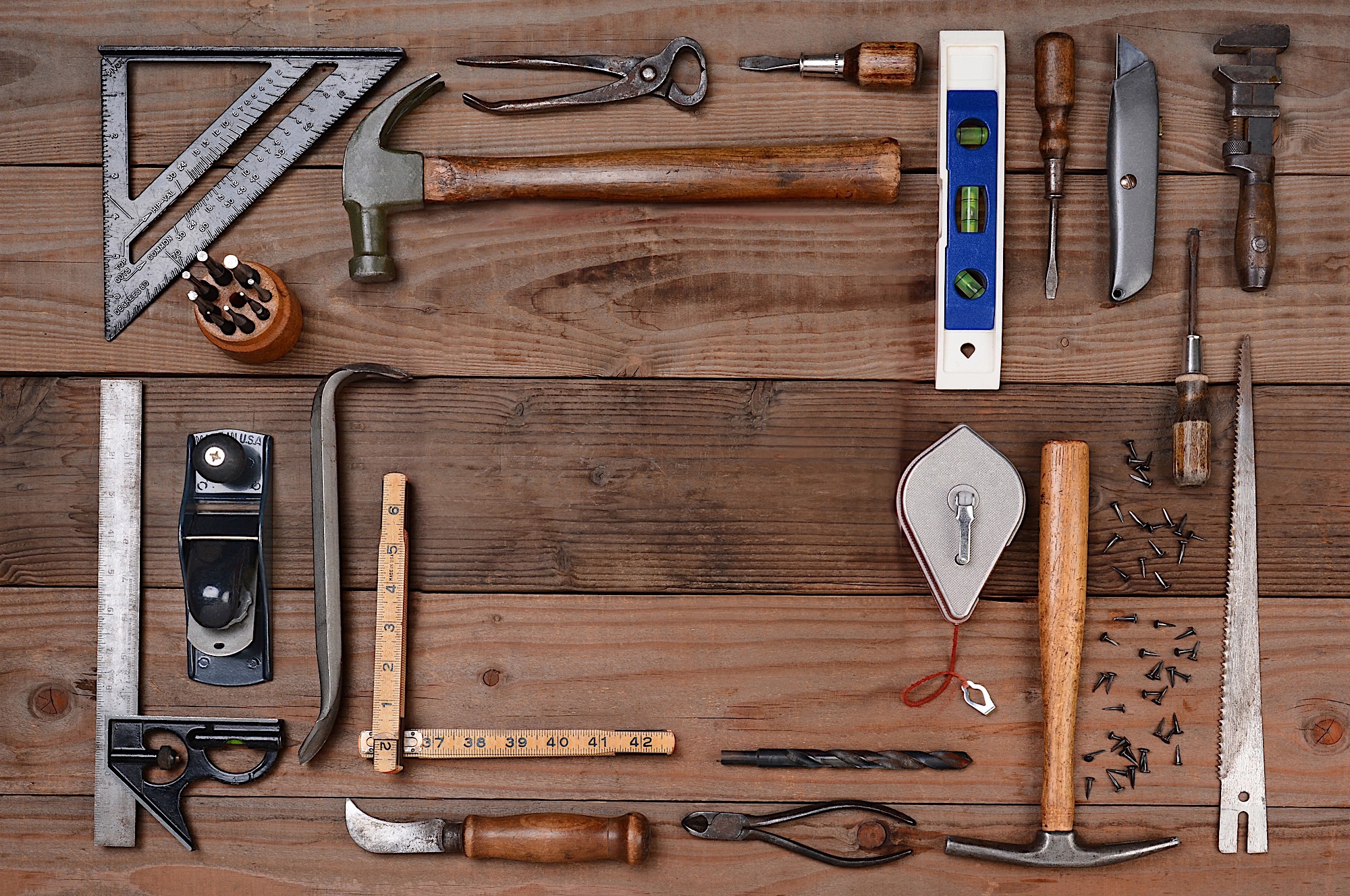 Factors To Consider Before Hiring A Contractor
Once the decision of hiring a contractor has been made, it is then helpful to know what factors to consider in order to select a contractor that is right for the job. Not all contractors are created equal, and some will be more fit for one type of job over another. If you do not yet have a contractor in mind, ask your professional and personal networks for referrals. Most likely, someone you know has worked with a contractor in the past that they would recommend. Otherwise, contractors can be found on sites such as Angie's List, Yelp and national association registries. When calling and comparing contractors, be sure to keep the following considerations in mind:
Compare bids and ask for cost breakdowns.
Understand the payment schedule ahead of time.
Verify that the contractor has proper licensing and insurance.
Be sure to get to know the subcontractors as well.
Review the contents of the negotiated contract before signing it.
These considerations assist with the goal of hiring a professional who is the most qualified and trustworthy for the job. Upon selecting several contenders, be sure to request contract bids that include a breakdown of costs. Here, a good sign will be when a contractor asks for the blueprints to the property, as well as ask questions regarding the goals for the project. The cost breakdown here should include the cost of materials, expenses, labor and profit margin. Here, you can gauge whether or not a contractor will charge too much or too little for specific line items.
In addition to the cost breakdown, one should ask for a payment schedule, which can help property owners and contractors establish trust. For example, if a contractor demands half of the bid cost up front, it could signal that they have financial issues or are worried about the quality of work. Look for contractors who charge roughly ten percent at signing, and then a few spaced out payments after certain checkpoints of the project timeline.
In some states, homeowners can be held liable for any issues that arise if a contractor is not properly bonded, insured and licensed. Therefore, the property owner should regard checking for proper licensing and insurance as their own responsibility. Good contractors will typically provide proof of their license and insurance, as well as those of any subcontractors, as a best practice.
For larger jobs in particular, contractors will often work with a team of subcontractors to carry out tasks such as plumbing, electrical and drywall. In addition to making sure that each subcontractor is properly licensed and insured, it is also important to verify that they will be paid properly by the general contractor. Some investors and property owners can assist on imposing a lien waiver so that they are not held liable.
Finally, be sure to thoroughly review the contents of the finalized contract before signing it. Make sure that all agreements and arrangements that were made with the contractor has been reflected in writing on the contract. Also make sure that the contents of the contract match up with the items that were outlined in the contract bid, such as the payment schedule and cost of materials.
Contractor Vs Handyman
Another question that may arise during a property renovation is when is it more appropriate to hire a handyman, rather than a contractor, and what is the difference?
The lines between a contractor and a handyman are often blurred, as the nature of work performed are very similar. Key differentiations are arguably the scope and difficulty of jobs, licensing requirements. When a job takes time, requires machinery, and a team of several workers, then most likely it will require the help of a specialized contractor with multiple licenses.
A handyman, however, can tackle multiple odd jobs that do not require special licensing, and often in just one visit. Many companies have a general contracting license, as well as employ both specialized and general individuals, and can help a property owner decide the best way to address needs.
Managing A Contractor: How To Sell Yourself
Hiring and signing a contract with a contractor is a two-way street, requiring both parties to agree to the terms of the job. The contractor also has a goal of making a profit, and will want to ensure that the client will be trustworthy, make payments on time, and provide repeated, profitable work. When meeting with a contractor for the first time, be sure to include an introduction, a vision and project goals, as well as the benefits of taking on this contract. Clearly communicating that the contractor will be allowed to do their own job without interference, and that they will be paid on time, can serve as appealing factors. This process can help establish trust and motivation, as well as set up a space for clear communication.
The question "do I need to hire a contractor" can be answered by making a list of the various projects that need attention around the property, and determining the level of skill, expertise and licensing required. Smaller, manageable tasks can often be completely autonomously with the help of tutorials and how-to videos. However, complicated projects – especially those that require permits, the use of machinery, and the help of others – should be left to professionals. For those tempted to cut down on costs by executing projects themselves should keep in mind that mistakes can lead to expensive issues in the long-run.
How do you determine when to hire a contractor, as opposed to doing the job yourself? Share your thoughts in the comments below: