Key Takeaways
The El Paso real estate market ranks in the top 10 neighborhoods to watch in 2019.
Real estate in El Paso hosts a large ratio of first-time homebuyers who will look to infuse a lot of capital into the area.
El Paso real estate investing should benefit from the area's high demand and impressive future prospects.
---
Texas has long been at the forefront of a nationwide real estate boom sparked by the country's volume of affordable housing, or lack thereof. Thanks, in large part, to an influx of buyers looking to lower their cost of living, Texas has found itself the beneficiary of a coastal exodus. Real estate activity in today's most popular hubs like San Francisco and New York has started to give way to up-and-coming cities in states like Texas, not the least of which includes El Paso. As it turns out, the El Paso real estate market is being heralded as one of the latest additions to today's "new group of affordable, young, opportunity-filled, desirable—and largely inland—cities primed to drive growth in the years to come," according to Trulia.
El Paso Real Estate Market Overview
The El Paso real estate market has enjoyed a particularly encouraging 2018, and there's nothing to suggest the coming year won't harbor more of the same sentiment. The majority of El Paso's fundamental indicators have all improved year-over-year, resulting in an overwhelmingly positive real estate environment that looks like this:
Median Home Value: $126,300
1-Year Appreciation Rate: 4.2%
Median Home Value (1-Year Forecast): 0.3%
Median Rent Price: $1,100
Number Of Foreclosures: 629
Days On Market: 88
Active Listings: 3,311
---
[ Thinking about investing in real estate?
Register to attend a FREE online real estate class
and learn how to get started investing in real estate. ]
---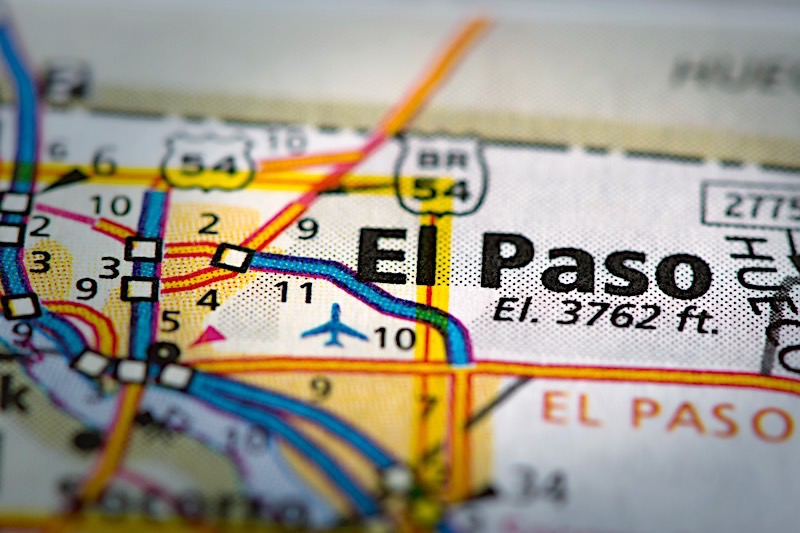 Median Home Price El Paso
The median home value in El Paso is $126,300, according to Zillow's latest Home Value Index. At their current price, home values in the area are the result of a 4.2% increase in the last year (October 2017 to November 2018). The increase may be attributed to growing demand, but is instead likely the result of several factors working in El Paso's favor. As a result, home values are projected to increase over the next year, albeit at a tempered rate. In the next 12 months, Zillow predicts a modest 0.3% increase in home values.
As a comparison, the median home value across the United States is sitting comfortably at $221,500. The national average saw an appreciation rate of 7.7%, but it looks as if prices will continue to increase at a faster rate across the national landscape than in El Paso. Whereas El Paso home values are expected to increase less than 1.0% in the coming year, national home values have the potential to jump as much as 6.4%.
Having said that, the El Paso real estate market isn't any less healthy than the national market; quite the contrary actually. Real estate in El Paso has positioned itself for a great run. El Paso has the supply to keep up with demand, which should bring today's historically high prices back down to earth, making the city even more attractive to investors, buyers and sellers.
El Paso Foreclosure Statistics
The El Paso real estate market is currently home to at least 629 foreclosures, according to RealtyTrac. More specifically, the wildly popular real estate information company and an online marketplace for foreclosed and defaulted properties has identified 629 in at least one of the several stages of distress: default, auction or bank owned. Perhaps even more importantly, however, each of the distressed properties identified by RealtyTrac represent an opportunity for savvy El Paso real estate investors to acquire a deal at a great price.
Investors looking to capitalize on the distressed property market in El Paso should focus their attention on local auctions. The majority of all the distressed homes (68.7%) identified by RealtyTrac are either up for auction or schedule to be at some point in the near future. The remaining foreclosures are bank owned, otherwise known as real estate owned (REO).
In recognizing which state of distress many of El Paso's foreclosures are in, RealtyTrac also identify the neighborhoods they are most likely to be found in. Below you will find the neighborhoods in El Paso with the highest foreclosure rate:
79934: 1 in every 575 homes is currently distressed
79938: 1 in every 617 homes is currently distressed
79927: 1 in every 861 homes is currently distressed
79928: 1 in every 1,152 homes is currently distressed
79904: 1 in every 1,790 homes is currently distressed
Distressed properties have served as a great source of deals for El Paso real estate investors. In fact, El Paso ranks among the top cities where home flips were purchased via a distressed sale. According to Attom Data Solutions, "Among 140 metropolitan statistical areas with at least 50 flips in Q2 2018 and a population of at least 200,000, those with the highest share of Q2 2018 home flips purchased via distressed sale were Atlantic City, New Jersey (71.0 percent); El Paso, Texas (70.5 percent); Trenton, New Jersey (65.2 percent); Virginia Beach, Virginia (60.7 percent); and New York, New York (56.5 percent)."
El Paso Real Estate Investing
The El Paso real estate market appears to be on the verge of an incredible breakthrough, and real estate investors have started to take notice. Most notably, a number of positive indicators appear to lean heavily in favor of those with interests in the local real estate market. There are five key metrics, in particular, today's El Paso real estate investors owe their current positions to:
A 1.0% year-over-year increase in job growth
A 5.5% vacancy rate that does not exceed demand
Median-priced starter homes only require an average of 33.5% of a buyer's income
More people are interested in moving to El Paso than moving away from it
An increased ratio of first-time homebuyers
All of these metrics, and several more just like them, have made El Paso one of the more intriguing cities to invest in real estate. If for nothing else, real estate in El Paso is incredibly healthy; there is plenty of activity. There are plenty of people looking to buy in the area, and prices are relatively affordable—at least compared to the national average. The state of the El Paso real estate market is nothing short of promising; so much so, in fact, that it made Trulia's "Top 10 Markets and Neighborhoods to Watch in 2019" list.
El Paso Real Estate Market Summary
The El Paso real estate market, not unlike the majority of Texas' other markets, has taken the momentum gained from the latest recovery and run with it. In just over a two year period, home values have increased dramatically (from $114,000 in August 2016 to where they are today: $126,300), and nearly every fundamental metric has improved. The recent success seen in the El Paso housing market has significantly improved its future prospects, making the city a great place for investors to consider setting up shop.
Have you thought about investing in the El Paso real estate market? If so, what are you waiting for? We would love to know your thoughts on real estate in El Paso in the comments below.
---
Ready to start taking advantage of the current opportunities in the real estate market?
Click the banner below to take a 90-minute online training class and get started learning how to invest in today's real estate market!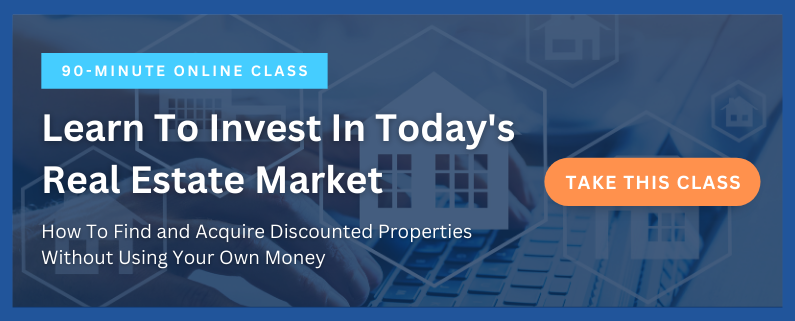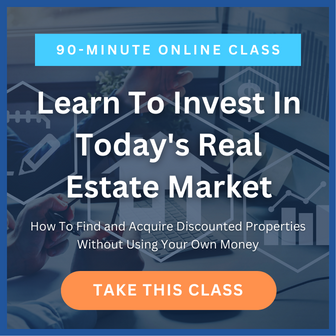 *The information contained herein was pulled from third party sites. Although this information was found from sources believed to be reliable, FortuneBuilders Inc. makes no representations, warranties, or guarantees, either express or implied, as to whether the information presented is accurate, reliable, or current. Any reliance on this information is at your own risk. All information presented should be independently verified. FortuneBuilders Inc. assumes no liability for any damages whatsoever, including any direct, indirect, punitive, exemplary, incidental, special, or consequential damages arising out of or in any way connected with your use of the information presented.