Key Takeaways
---
Employee benefits will vary greatly from business to business — and yet everywhere you go they are what keep employees coming back day after day. Not only do added benefits boost employee retention, but they can also help maximize productivity. Whether you are balancing job offers or trying to improve your business practices, understanding employee benefits can be highly beneficial. Keep reading to learn about the four major types of employee benefits and how they can impact you.
Employee Benefits Definition
Employee benefits are any perks offered outside of an employee's regular salary or pay. These non-wage benefits can include training opportunities, coffee bars, health insurance, retirement accounts, stock options, and more. For the most part, there is not a set amount of benefits provided by each business and some companies will not offer employee benefits at all. It is always important to ask about the types of employee benefits during the interview process.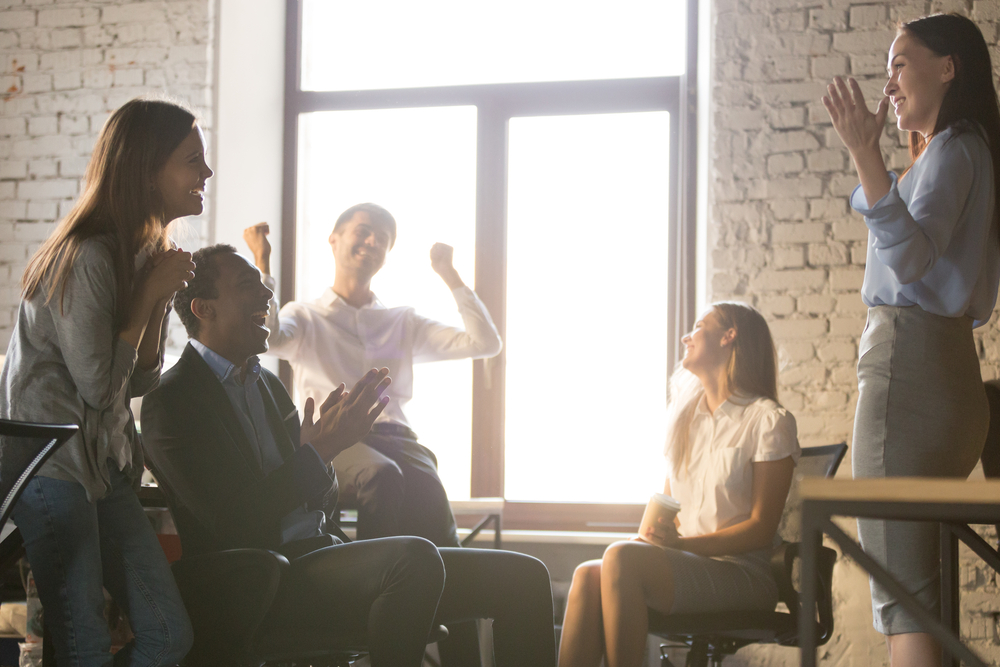 Why Do Employers Offer Employee Benefits?
Employers offer benefits to make the experience of working at that company more enjoyable for employees, which can translate to a couple of different perks for the organization. First, comprehensive benefits are known to help maximize workplace productivity. According to a study by the Society For Human Resource Management, employers offering benefits reported better company performance overall than those without. In the same survey, companies also reported higher levels of employee satisfaction. This can greatly assist with employee retention, as people are more likely to stay in jobs they are happy in.
Employee benefits can also make companies more competitive during the recruiting process. These perks are often what allow companies to stand out among talented candidates, and can make the difference for individuals receiving multiple job offers. For this reason, many employers will even advertise the potential benefits of a role in their job advertisements.
---
[ Thinking about investing in real estate?
Register to attend a FREE online real estate class
and learn how to get started investing in real estate. ]
---
Who Gets Employee Benefits?
Employee benefits will depend entirely on the company at hand, but there are laws regulating specific benefits. For example, most employers with at least 50 employees are required by law to provide healthcare plans. In these cases, all full-time employees (anyone working 30 or more hours per week) would be eligible for healthcare benefits.
Another variable when looking at employee benefits is whether or not the employee is working for a private company or the government. For example, government workers are often granted at least ten paid federal holidays a year, and depending on the job can even be eligible for certain life insurance policies. Private companies are not guaranteed these same perks, but often have benefits seen outside of federal jobs (like fitness club memberships, daycare, or added commission).
What Are The Four Major Types Of Employee Benefits?
While there is not one universal package of employee benefits, there are a few common types to look out for. These benefits are offered, or at least acknowledged, at almost every company. These four major types of employee benefits are:
Insurance
Retirement
Additional Compensation
Time-Off
Insurance
Insurance is one of the most common types of employee benefits, and in some cases will be required by law. Employers with a certain number of employees must provide health insurance options for employees working over 30 hours. Basic healthcare options should include coverage for primary care doctors, hospitalizations, emergency care, and specialists. Some employers will also offer vision, dental, and prescription coverage to their employees. Other types of insurance, such as life insurance, will be available depending on the organization.
There are a lot of variabilities when it comes to insurance plans, even within the healthcare industry. Employers can offer publicly available medical plans, individual coverage, or private group insurance. A few different options to be aware of are as follows:
Health Maintenance Organization (HMO): HMO allows employees to go to providers based on the specific insurance company. These plans can cost less than other health insurance options, but they can limit the providers available to users. Be sure to look up the available providers before scheduling an appointment to make sure it is covered.
Preferred Provider Option (PPO): PPO plans let employees choose from a wider variety of providers, and may even offer partial coverage for those that are not in-network. Be aware that these plans are associated with more out-of-pocket fees than HMO plans.
Life & Disability Insurance: Life insurance is not offered everywhere but can be a valuable benefit if you are the sole income provider in your household. Employers may also offer disability insurance to supplement or replace your income if you were to become disabled.
Retirement
Retirement plans are another possible benefit for employees, with the most common being a 401(k) account. These allow employees to put a portion of their pre-taxed income into an investment account. Employees can manage the funds inside and withdraw earnings once they reach retirement age. Offering 401(k) plans can be highly attractive to employees, especially if employers match contributions. In these cases, employees can double their account contributions up to a certain amount each year.
Additional Compensation
Additional compensation refers to any income outside of an employee's regular wages or salary. This includes commissions, lump-sum gifts (bonuses), and individual or company-wide performance awards. Additional compensation, particularly in the form of commission, can be a great recruiting tool for employers. These perks can also be highly motivating for existing employees and can result in better performance. If you are a potential employee considering a position with commission always make sure you are still comfortable with the base salary.
Time-Off
Another one of the four main employee benefits is time off, whether that be paid or unpaid. Employers can offer sick days, vacation time, parental leave, or even bereavement time to their employees. These can be distributed on a yearly or case-by-case basis. The standard for many jobs is to have one to two sick days offered per month, and ten vacation days per year. However, in some countries employees are offered up to five weeks of paid vacation annually.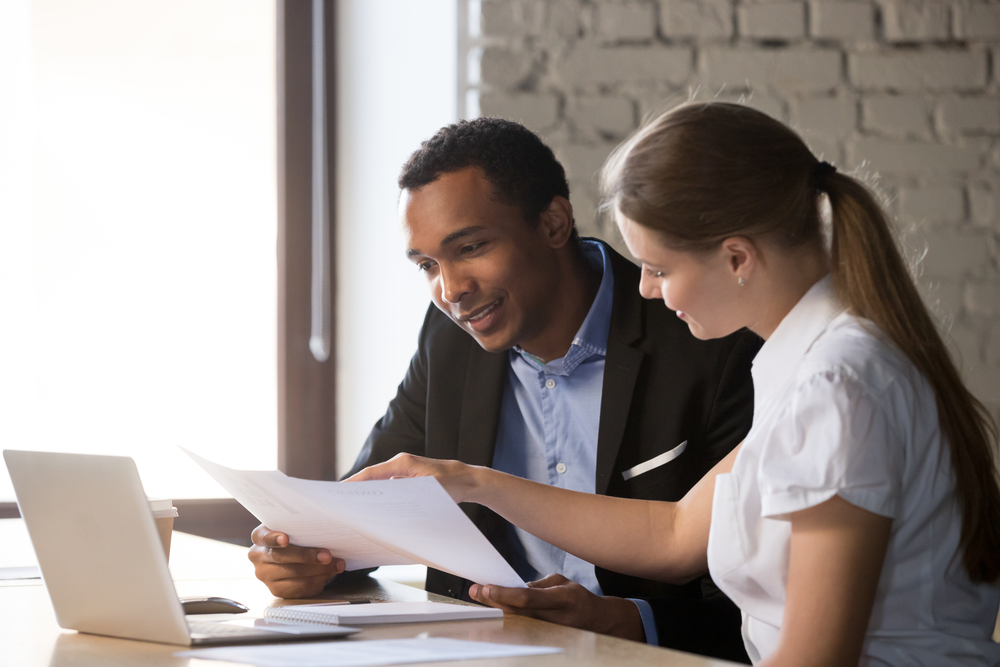 Other Employee Benefits Your Company May Offer
Employee benefits are not limited to the above options and can actually include a range of potential perks. Right now, for example, we are witnessing the rise of remote work opportunities. A few other employee benefits you may encounter are:
Extended Vacation Leave
Fitness Or Gym Memberships
Childcare Vouchers
Subsidized Phone And Internet Plans
Options for Continued Education
Company Products or Discounts
Pension Plans
Private Workspaces
Company Supplied Equipment
In Office Coffee and Snacks
Wellness Resources
Company Vehicles
Employee Stock Options
Employee stock options (ESOs) essentially provide employees with the opportunity to purchase equity in the company, rather than granting them direct shares. ESOs allow employees to purchase that company's stock at a predetermined price within a certain time limit. The terms of ESOs will be specified by an agreement between the employee and the company. There are a few other types of equity options available to employees including:
Employee Stock Purchase Plans: These allow employees to purchase stocks at a discounted price.
Phantom Stock: Phantom stock pays employees a certain cash bonus, equally a set number of shares without actually transferring ownership. In some cases, these shares could be transferred to actual stock.
Restricted Stock Grants: This enables employees to buy or receive a certain number of company shares once the designated criteria are met, like working at the company for a certain number of years.
Stock Appreciation Rights: Stock Appreciation Rights let the value of a certain number of employee shares increase after certain events occur.
Which Employee Benefits Are Best For You?
The best employee benefits will depend on what you are looking for, and how much you are being compensated. Individuals with high salaries may be more willing to compromise on certain employee benefits, like commissions or extra days off. On the other hand, some individuals prefer the flexibility of unlimited time off and are willing to compromise some of their potential salary for that freedom. Almost all employees would agree they look for at least some benefits offered outside of their traditional salary, but the "best benefits" will depend on who you ask. Here are a few things to consider as you evaluate employee benefits:
Do you prefer more flexibility when choosing a healthcare provider? If so, you may be more interested in companies offering PPO insurance plans.
What type of retirement plan do you have? Ask yourself if you are looking for a company to match 401(k) contributions.
Does your company offer paid holidays? This will let you know if you need to take time off for religious holidays and other occasions.
Are you the sole income provider in your household? If yes, the best benefits will provide financial protection for your loved ones if something were to happen to you.
Are you planning on starting a family soon? Look for your company's policy on parental leave, and how much time is paid vs unpaid.
How important is professional development? Some businesses will provide additional training or other educational opportunities at no cost to you.
Summary
There are so many reasons to research different employee benefits. Perhaps you are looking for a new job, or maybe you just are a business owner trying to keep your employees happy. No matter what your situation is, it is always a good idea to research the benefits that are out there. After all, we spend so much of our lives working — employee benefits can be a great way to improve that time spent. Are there any employee benefits we left out? Share some of your positive experiences in the comments below.
---
Ready to start taking advantage of the current opportunities in the real estate market?
Click the banner below to take a 90-minute online training class and get started learning how to invest in today's real estate market!