Today's entrepreneurs are granted access to limitless educational opportunities. Everyone from aspiring business owners to seasoned veterans may choose to browse the internet or read an infinite number of books to increase their business acumen. One medium, however, is an easy favorite: the podcast. Podcasts grant everyone the ability to learn from anyone, and entrepreneurs are no exception. Further, podcasts are perfect for busy, multi-tasking entrepreneurs who can listen and learn while on the go. Here's our roundup of the 10 best entrepreneur podcasts in 2022.
Top 10 Podcasts for Entrepreneurs
The advent of the entrepreneur podcast has revolutionized the way people take in information. A simple subscription on a smartphone application grants listeners access to invaluable information with the click of a button. In doing so, podcasts bridge the gap between today's most successful entrepreneurs and those who aspire to become like their predecessors.
However, not all podcasts are created equal. Inquisitive subscribers will need to listen to the eight best podcasts for aspiring entrepreneurs if they want to glean the most valuable information; otherwise, they risk taking advice from the wrong people. Listening only to those who have a mind for due diligence and the experience needed to become an entrepreneur will set the foundation for aspiring business owners to realize success.
While there are countless podcasts worth listening to, here are eight of the best ones entrepreneurs can add to their library with confidence:
FortuneBuilders Real Estate Investing Show

The GaryVee Audio Experience

The Skinny Confidential HIM & HER Show

The School Of Greatness

How I Built This

The Tim Ferriss Show

The James Altucher Show

Startup Stories by Mixergy

The Smart Passive Income Podcast

This Week In Startups
---
[ Thinking about investing in real estate?
Register to attend a FREE online real estate class
and learn how to get started investing in real estate. ]
---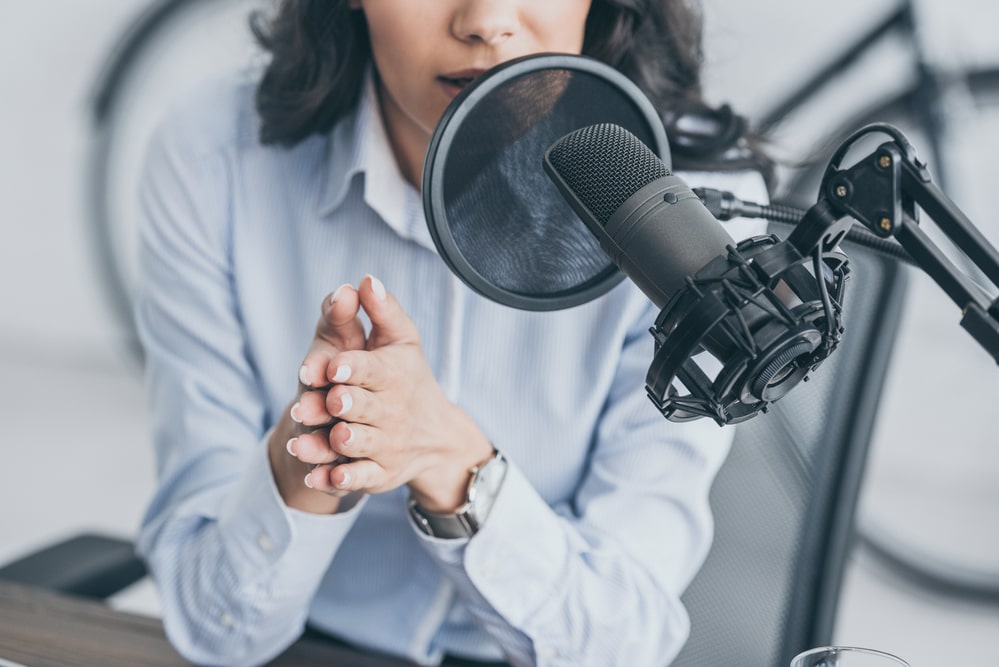 From the creators of FortuneBuilders, one of the nation's leading real estate investment companies, comes the FortuneBuilders Real Estate Investing Show. Co-hosts Jeff Rutkowski and JD Esajian are real estate industry veterans with over 40 years of experience.
Aspiring real estate entrepreneurs can tune in and learn the nuts and bolts of achieving financial freedom through real estate. Learn from the industry's best experts on how they've found success in their own businesses.
Listeners learn a variety of topics in real estate ranging from how to analyze a real estate deal to how to find real estate rehab success.
Serial entrepreneur and CEO of VaynerMedia Gary Vaynerchuk delivers entrepreneurship advice directly to listeners through his podcast, The GaryVee Audio Experience. If you're wondering why you should listen to "GaryVee," this business owner grew his family business to a $60 million media empire by making the right investment and branding choices.
The podcast offers a mix of Q&A episodes, recordings of marketing and business keynote speeches, interviews, and chats with guests.
Hosted by Lauryn Evarts Bosstick and Michael Bosstick, The Skinny Confidential HIM & HER Show is the perfect steward for aspiring entrepreneurs. As successful entrepreneurs and brand builders themselves, Lauryn and Michael are the perfect hosts to help usher in a new generation of business owners. Listeners want to learn from people currently occupying the positions they hope to be in eventually; coincidently, this podcast does just that.
This entrepreneur podcast publishes interviews with celebrities, entrepreneurs, influencers, experts, and thought leaders to facilitate thoughts and enlighten the audience. The conversations are designed to help listeners become the best versions of themselves through a "mix of wellness tips, business advice, relationship insight, and much more," according to the podcast's homepage.
With more than 10,000 reviews resulting in a 4.5-star rating on Apple Podcasts, The Skinny Confidential HIM & HER Show has already developed a substantial following, and it's not too late for today's aspiring entrepreneurs to join the mix. If you are looking to gain insight on anything from productivity advice to health and wellness, try listening to this podcast; your business will be better off because of it.
The School of Greatness podcast was launched in 2013 and has spent the better part of a decade living up to its name. Synonymous with today's best business and self-development podcasts, The School of Greatness follows Lewis Howes as he interviews the world's brightest minds in several fields: entrepreneurship, health, mindset, and relationships.
Some of Howe's most memorable guests include, but are not limited to, Tony Robbins, Alanis Morissette, Scooter Braun, Julianne Hough, Jack Canfield, and Arianna Huffington. Each of Howes' interviews covers various topics, so his listeners have grown accustomed to expanding their horizons in several important areas: fitness, money, nutrition, spirituality, entrepreneurship, mental health, human rights, and much more.
Howes' listeners have grown to trust him because he has accomplished what many in his audience are currently attempting to do. Howes, a former professional football player, transitioned from a world-class athlete to someone with a thirst for knowledge. Somewhere along the way, he began reaching out to highly accomplished individuals for life advice, and his search ultimately led him to the School of Greatness. On his podcast, Howes interviews some of the world's most successful individuals to teach himself and his audience how to better themselves.
Belonging to the wildly popular NPR portfolio of podcasts, the How I Built This podcast with Guy Raz was deemed a success before it even got off the ground. In typical NPR fashion, How I Built This is an entrepreneur podcast that takes a more narrative approach to the theme of entrepreneurship. While previously discussed podcasts are centered on interviewing successful individuals, Guy Raz focuses on the stories behind innovative, entrepreneurial, and idealist movements. Raz has developed a reputation for instilling entrepreneurial concepts in his listeners by weaving a thoughtful and well-devised narrative.
The majority of the stories told on How I Built This focus on the stories behind some of the world's best businesses. As a result, listeners may follow Raz as he takes them through the ins and outs of today's most prolific companies. His audience will gain insight into what worked and (perhaps even more importantly) what didn't. In its simplest form, How I Built This is simultaneously an homage to great companies and a series of valuable lessons for those looking to replicate their success.
Aptly named, The Tim Ferriss Show follows its host (Tim Ferriss) as he attempts to extract valuable knowledge from people around the world who are considered at the top of their game. An original podcast entrepreneur, Ferriss' podcasts aren't relegated solely to entrepreneurship and business, but the information he gleans from his guests is entirely relatable. Whether a heartfelt conversation with Kevin Hart or a thought-provoking talk with Malcolm Gladwell, each episode of The Tim Ferriss Show is designed to do one thing: teach his audience the things that made his guests so successful.
Ferriss' interviews often end up being friendly, long-form, extremely open, and raw. The unfiltered nature allows Ferriss to tap into some of our generation's most creative minds: Hugh Jackman, Jane Goodall, Arnold Schwarzenegger, LeBron James, Edward Norton, Tony Robbins, Maria Sharapova, Jamie Foxx, Maria Popova, Peter Thiel, and more than 400 others.
Each episode offers a unique insight into a vast array of fields and specialties, not the least of which aspiring entrepreneurs may draw valuable insight from. Additionally, Ferriss makes a point out of extracting actionable strategies his audience may implement in their own lives.
Launched in 2014, The James Altucher Show is a popular entrepreneur podcast that has amassed millions of listeners and more than 40 million downloads. In building his following, James Altucher has made a point out of hosting some of the greatest minds of the last decade and beyond. Most of his guests represent the pinnacle of their respective fields, including Mark Cuban, Sir Richard Branson, William Shatner, Coolio, Tony Hawk, Tyra Banks, and more than 500 additional guests well worth listening to.
Altucher's guests range from authors, artists, and rappers to billionaires, drug dealers, and astronauts. Each guest shares inherent similarities: "they all forged their own paths, found financial freedom, and harnessed the power to create meaningful and fulfilling lives," according to the podcast's home page. With that in mind, Altucher attempts to translate what his guests have done to realize their success into something his audience can easily digest. More importantly, Altucher's interviews are designed to provide his listeners with unique tools, not the least of which they may use to build their own brands, business, and future.
Mixergy started as an events company that hosted personal development seminars in 2004. The founder got his start speaking at colleges and scheduled one-on-sessions with aspiring entrepreneurs or anyone looking for a helping hand. Eventually, the seminars turned into online interviews with successful individuals, and the audience couldn't get enough.
Today, Mixergy is "a place where successful people teach ambitious upstarts," according to the company's "About" page. As it turns out, one of the mediums Mixergy uses is the podcast format. Otherwise known as Startup Stories, Mixergy's podcast lives up to its name; it's about successful entrepreneurs sharing their trials and tribulation so that those following in their footsteps can have an easier time than they did.
The Smart Passive Income podcast is an extension of The Smart Passive Income Blog, which is dedicated to giving online entrepreneurs the tools they need to succeed. Hosted by Pat Flynn, a podcast entrepreneur himself, The Smart Passive Income podcast grants its listeners access to countless business and blogging strategies. Each of these is designed to help entrepreneurs develop an online presence they can be proud of.
The Smart Passive Income podcast, as its name suggests, focuses primarily on passive income strategies entrepreneurs may implement. The idea is to give entrepreneurs the tools they need to set their business up with systems that allow their respective owners to remove themselves from the equation without impacting efficiency or quality. In its simplest form, this podcast tells business owners how to streamline their online presence so that they may spend more time doing the things they love most.
This Week In Startups is a podcast that follows Jason Calacanis and a rotating table of experts who routinely get together to discuss online companies. With an emphasis on businesses that don't have a brick-and-mortar presence, the This Week In Startups podcast gives its audience an insider's look at what's transpiring in the tech industry. In getting his message across, Calacanis and his subsequent hosts boast good humor and a trademarked "bluntness."
This Week In Startups is a good place for online entrepreneurs to learn more about their particular industry. Regularly, Calacanis will divulge the best strategies for improving an online business or motivating a team. This particular podcast also delves into what's happening in Silicon Valley and beyond. With its tech-centered approach, This Week In Startups focuses on helping online businesses. Still, there's no reason entrepreneurs from other industries can't gather valuable pieces of information.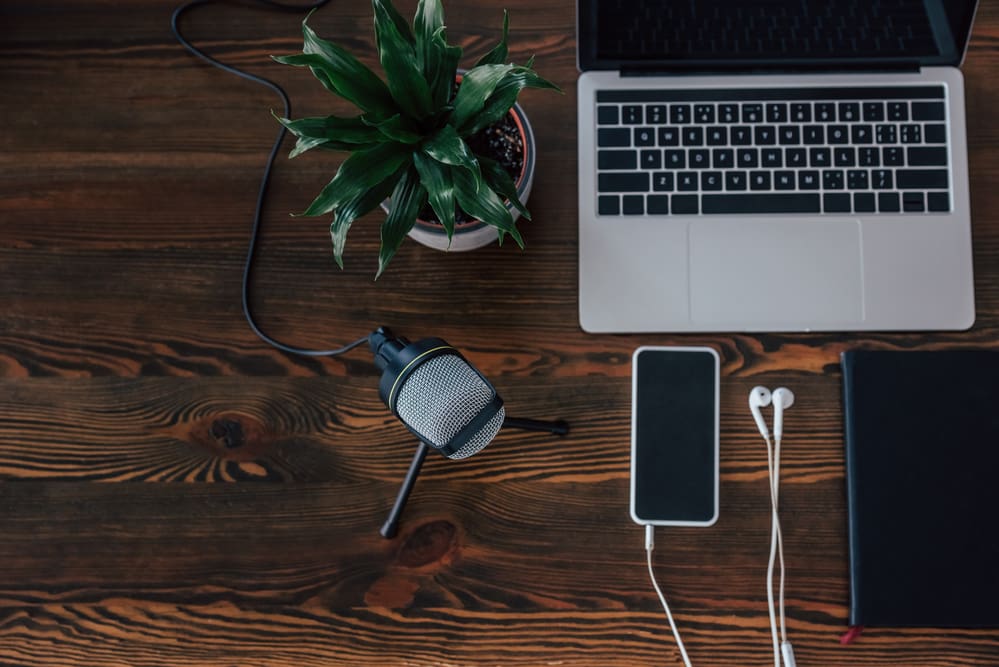 Summary
Podcasts are becoming one of the most effective and efficient platforms for seeking knowledge. Few sources of information make learning from today's most remarkable minds more accessible than entrepreneur podcasts. With a single download or a few clicks on a computer, business owners of every level can gain access to invaluable information to help their companies grow. Of course, it's not enough to listen to just any entrepreneur podcast. You need to listen to the best. The podcasts listed above should serve as a great starting point and provide inspiration and knowledge for your own business.
---
Ready to start taking advantage of the current opportunities in the real estate market?
Click the banner below to take a 90-minute online training class and get started learning how to invest in today's real estate market!