Key Takeaways
A 203k loan is a type of home renovation loan backed by the Federal Housing Administration.
The 203k loan program is a great fit for home buyers who need financial assistance in purchasing and renovating a property.
Be sure to know the 203k loan requirements to see if you and your property are eligible.
---
Whether you are a first-time home buyer inspired by home renovation shows, or a savvy shopper in search of a great real estate deal, the 203k loan may be just what you were looking for. Read on to learn all about the FHA loan program designed for those who want to buy a fixer-upper, the pros and cons, and how to qualify.
What Is A 203K Loan?
A 203K loan is a type of home renovation loan that is backed by the Federal Housing Administration (FHA). The loan includes both the cost of purchasing a property, plus the estimated costs for renovating it. Homebuyers that wish to rehabilitate an older or damaged home can get approved, although there are some eligibility requirements that will be discussed later on. Within the FHA 203K loan, there are two types available: standard or limited. A standard loan is intended for extensive renovation projects, for which the owner would not be able to occupy the property during construction. The second type, the limited 203K rehab loan, is applicable for properties only requiring cosmetic repairs for up to $35,000.
203K Loan Pros
3.5% down payment: The 203K loan down payment requirement is just 3.5 percent.
640 minimum credit score: According to Experian.com, a credit score of 640 is considered fair on the FICO score scale. This provides funding access to individuals who may struggle to obtain traditional mortgage loans.
Funding for cosmetic or major repairs: The FHA 203K rehab loan provides home buyers with an incentive to purchase old properties, or properties in need of repairs. A limited loan will provide up to $35,000 for cosmetic repairs, while a standard loan will fund more serious renovations. Borrowers are eligible to receive up to 110 percent of the after repair value of the property.
Borrow 6 months' worth for mortgage payments: A portion of the loan will be used to pay the seller, while the remainder are put into an escrow account. These funds are released to pay the mortgage during the rehabilitation timeline. This helps ease pressure off the homeowner during the time that they cannot inhabit the property.
Choose between adjustable or fixed-rate mortgages: The loan provides lenders and borrowers with the option to choose between a single, long term, fixed or adjustable rate loan.
203K Loan Cons
Licensed contractor required: One stipulation to consider is that 203K borrowers are required to hire a licensed contractor, and in addition, a construction consultant is required for a standard loan. This means that do-it-yourself (DIY) repairs are not allowed.
Investment properties not eligible: Those hoping to get into fix and flip investing through may be disappointed to find out that investment properties are not eligible. However, 1-4 unit homes, 1-4 building condos and conversions are eligible, making an owner-occupied strategy possible.
Mortgage insurance premiums applied: Just like any loan where the down payment is less than 20 percent, the 203K loan requires a mortgage insurance premium, typically at 0.85 percent of the loan. This rate will change based on the down payment and loan amounts.
Higher interest rates: 203K loan rates can be up to 1 percentage point higher when compared to other types of mortgage products.
Extended closing times: Finally, home buyers should be made aware that the closing process can take up to 6 months, which is quite a bit longer than a traditional closing timeline.
---
[ Thinking about investing in real estate?
Register to attend a FREE online real estate class
and learn how to get started investing in real estate. ]
---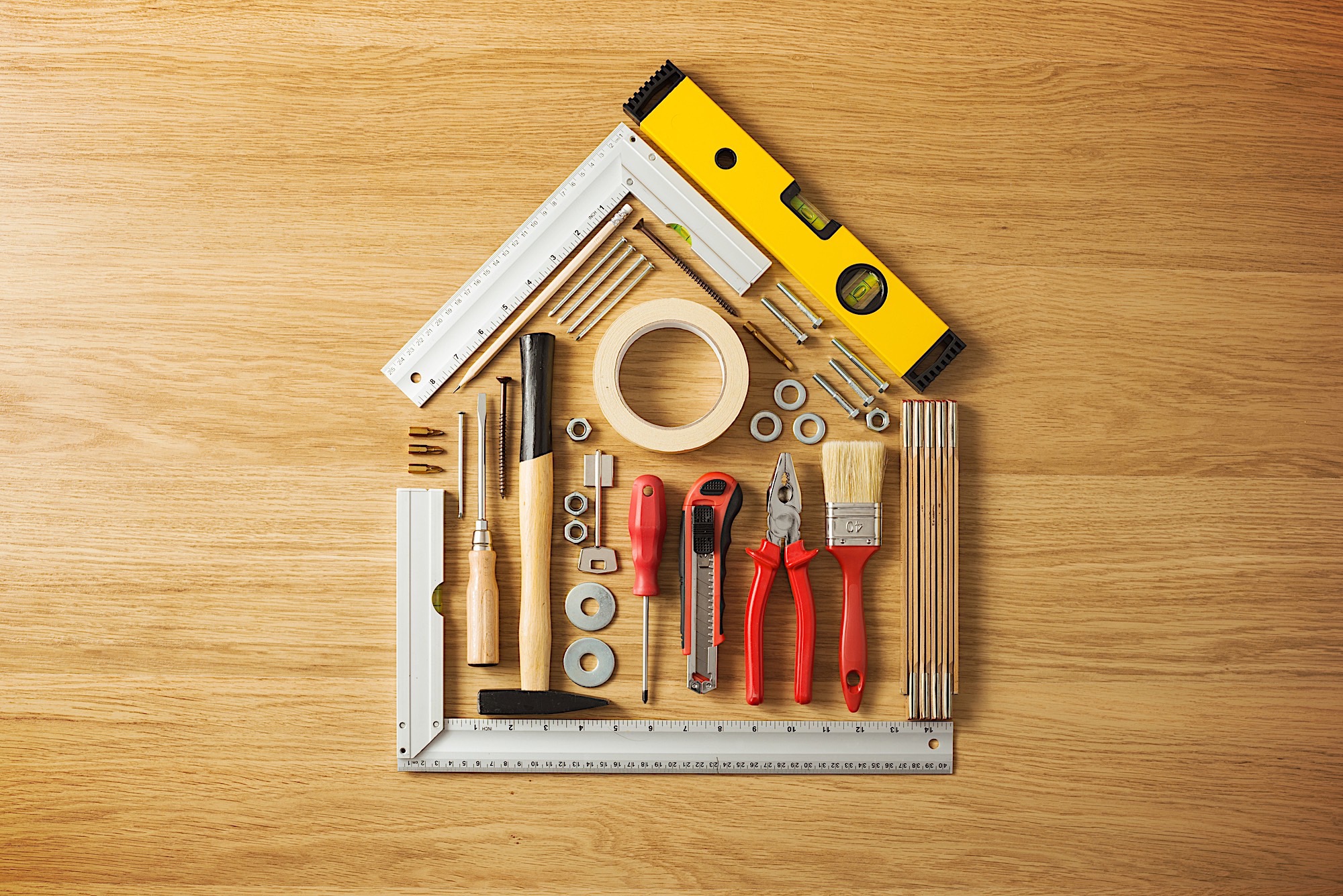 203K Loan Requirements
While offering great opportunities to borrowers, there are some stringent 203K loan requirements that have been put in place by the Federal Housing Administration. These requirements help to ensure that loan is provided to borrows for whom the program was intended. The following are the criteria that borrowers must meet in order to qualify:
203K lenders must be approved by the FHA
Minimum credit score of 640
Good employment history
Proof of income
No delinquencies in the past 12 months
No bankruptcy or foreclosure in last 3 years
Two years' worth of tax returns
Minimum 3.5 percent down payment
In addition to the personal eligibility criteria, 203k renovation loans are granted to a specific set of property types. Before applying for this loan, make sure that your target property satisfies one of the following categories:
Single family property
Multifamily homes of 4 units or less
Condominiums between 1 and 4 buildings
Off-site modular units that can be moved to a property
A single unit that can be converted to 2 to 4 units
Demolished or torn down property where at least some of the foundation remaining
It should be noted that investment properties are ineligible for the 203k loan. However, individuals should be able to rent out a multi-family property after renovations are complete, as long as they plan to occupy at least one of the units as their primary residence. Borrowers should also note that the mortgage insurance premium on a loan is roughly 0.85 percent, depending on the size of the loan and down payment amount. Closing costs are on average between 2 to 5 percent of the cost of the loan. It is critical to take all the above criteria and requirements into consideration before committing to the 203k loan process.
Overall, the 203k loan provides a great opportunity to homebuyers who are able to get a good deal out of purchasing a property in need of renovating. However, there are some drawbacks to consider. For starters, the 203k loan generally has a higher interest rate, can take a long time to close, and requires the use of professionally licensed contractors. Although these factors may prove to be a hindrance for some, others who are patient and have the time to obtain the loan and oversee the renovation process have an opportunity to customize a property to their personal tastes and needs.
Did you know about the 203k loan about this? If not, would you apply for one?