Key Takeaways
There are at least 10 steps you should take in order to find a good Realtor.
Make sure to ask your Realtor pertinent questions before selling your house.
Look for red flags to weed out real estate selling agents who are not best-suited to represent you.
---
Once you have decided to put your property up for sale, a logical next step is to find a Realtor who will assist you in the home selling process. However, you may be wondering exactly how to find a Realtor who will has the experience required to maximize the sale price of your home. In the following sections, your will find guides on how to find a Realtor to sell your home, including tips on finding a Realtor for renting.
How To Find A Good Realtor: 10 Step Guide
"How do I find a Realtor to sell my house?" If you have never put up a home for sale before, it is only natural to wonder how to find a Realtor. A great first step is to contact your friends and family members to ask for referrals, because chance are, some of them have had a positive experience working with a real estate professional. Next, follow the 10-step guide below on how to find a good Realtor:
Ask friends and family members for referrals: Finding a Realtor to sell your house may only be a matter of picking up the phone. According to the National Association of Realtors, 41 percent of sellers in 2017 found their Realtor through referrals from friends and family.
Search for a Realtor who knows the local area: A Realtor who lives locally or specializes in your area will be the most knowledgeable about neighborhood amenities, trends and prices. This provides them with crucial details that will make them best suited to market your property.
Look for someone with great credentials: Finding a good Realtor requires conducting thorough research of potential candidates' credentials. Look for someone with plenty of experience with a consistent stream of real estate transactions under their belt. You can also check their website to see whether they have any awards or honors.
Double-check the Realtor's license: This should go without saying, but sellers should verify that their Realtor is licensed. A quick search online will satisfy this step in the process.
Schedule interviews with candidates: Finding a Realtor to sell your home should require some effort, including meeting with potential candidates. Once you have a list of a few Realtors who seem like they would do a good job, reach out to each of them to schedule an in-person interview.
Ask each candidate some pertinent questions: During each interview, make sure to ask each candidate questions, such as how long they've been in business, or if they work in a team or autonomously. In addition, because selling a home is a time-sensitive matter, ask each Realtor whether they have any upcoming vacations or commitments to ensure they will be fully available.
Review the properties that the Realtor has sold: You can look at the Realtor's current online listings, and you can also ask them to show you properties they have sold in the past. This will help you decide whether the Realtor will do a good job of marketing your property well, as well as maximize the sale price.
Contact the Realtor's previous clients: A good Realtor will not hesitate to send you a list of references. Make sure to call some of their previous clients to make sure there are no red flags.
Be careful and look for red flags: There are several tell-tale signs that a Realtor may not be the best fit for you. In a section below you will find a discussion of common red flags to watch out for.
Make sure your personalities are a good fit: Finally, make sure that you and your Realtor are a good fit for each other! Selling a home can often be a personal and stressful experience, and you will be working with your real estate professional for several weeks. Make sure you find a Realtor who can be trusted, have your full confidence, and whom you will enjoy working with.
---
[ Do you control your finances or are your finances controlling you? Find out how real estate investing can put you on the path toward financial independence. Register to attend a FREE real estate class, upcoming in your area. ]
---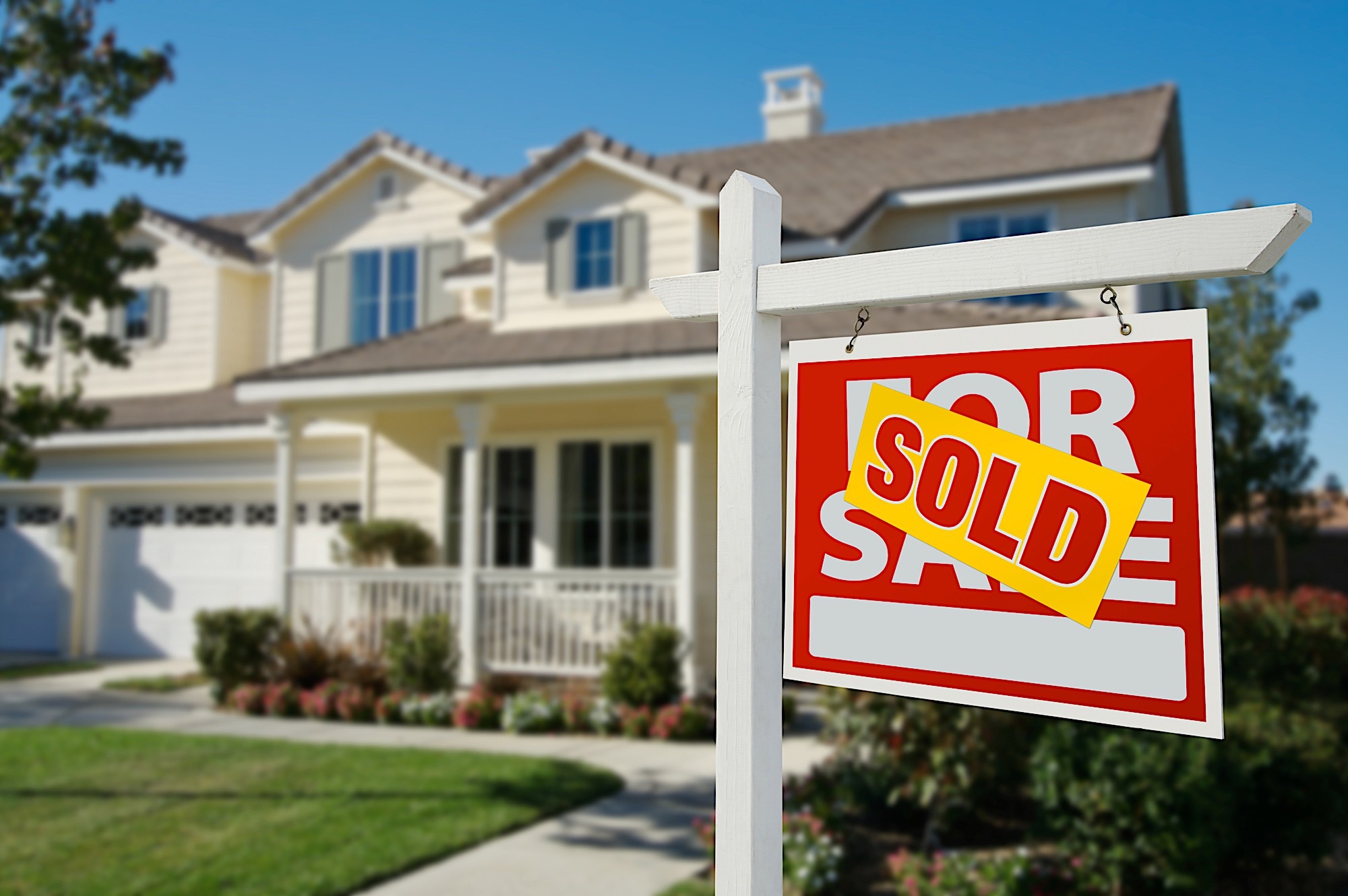 How Much Do You Have To Pay Realtor To Sell Your House?
You usually have to pay your Realtor a commission of roughly 6 percent of the sale price of your home. According to Realtor.com, although the percentage can vary from agent to agent, sellers should be prepared to pay a commission that is based off the price. If you are asking yourself "should I use a Realtor to sell my house," you should keep in mind that the commission is a useful tool that will strongly incentivize your Realtor to maximize your sale price.
Listing Agent Vs. Selling Agent
It is extremely common to get the terms listing agent and selling agent mixed up. A listing agent typically represents the seller, by helping them determine the listing price, as well as listing and marketing the property for sale. A selling agent, often referred to as a buyer's agent, represents the buyer. When a buyer wants to make an offer on a property, the selling agent will contact the seller's listing agent. In some cases, a real estate professional can serve as the listing agent and selling agent simultaneously.
Can You Hire A Real Estate Agent To Find A Rental?
Yes, you can hire a real estate agent to find a rental. This best-kept secret can be a godsend when it comes to finding a rental that fits your needs – and price point – in a competitive area. An agent can help you narrow down neighborhoods, provide you with rental listings, and connect you with landlords and management companies. Agents do typically require agent fees, often called broker fees, so make sure to inquire about the agent's rates before signing on.
10 Questions To Ask Your Realtor Before Selling Your House
Earlier, we touched on a detailed process for finding a Realtor who is not only experienced and qualified, but will best serve your needs. Part of the recommended process includes sitting down and interviewing several candidates so that you can identify the best one. In case you were wondering exactly what to discuss, feel free to use the following questions, which will help you obtain the information you need:
What credentials do you have?
How many transactions did you have last year?
Do you specialize or live in this area?
How do you determine the listing price?
Do you work alone or in a team?
How much will the commission and closing fees cost?
What is your listing and marketing strategy?
Will your provide guidelines for preparing my property for showing?
How will we communicate?
How long will it take to sell my house?
8 Signs Your Real Estate Selling Agent May Not Be The One
By now, your question should have shifted from "how do I find a Realtor," to "how do I find a good Realtor who will best serve my needs?" Although there are plenty of qualified selling agents out there, not all of them will be the best match for you and your circumstances. In order to weed out agents during your search for the perfect one, be sure you are familiar with some common red flags:
Agents who don't answer their phone or return calls: If an agent cannot make the time to return or calls or emails, it may be a sign that they are not making you their priority.
Agents who aren't familiar with your area: An agent who isn't familiar with the ins and outs of your neighborhood cannot be expected to be able to price your property correctly, or market your listing towards the right type of buyers.
An agent who suggests the highest price for your house: An agent's main priority should be pricing your home to sell. Pricing a home too aggressively can cause your listing to stay on market for longer, causing it to go stale.
A part-time or side-hustle agent: As a consumer, you should be interested in finding an agent who can dedicate their entire working day to follow the market and be available to jump on opportunities at a moment's notice.
An agent who charges a low commission: An agent who charges a lower commission may offer fewer services. Be sure to inquire about the agent's rates and services before signing on with them.
When the agent's face shows up on listings: When you see a photo of an agent accompanying a listing, this means that the agent has paid to have their face on the site. Make sure to interview and fully vet the agent to make sure they are the expert they claim to be.
An agent who doesn't specialize in your property type: This should make sense, but if you are selling a single-family home, don't work with an agent who only deals with condominiums. Working with an agent who specializes in your property type means that they most likely have the most relevant skills and expertise.
An agent who is poor at negotiating: Real estate agents have a variety of skills, but when it comes down to it, the negotiation of your final sale price determines how much profit you will make. A good agent should be able to sell your property for the price your property deserves.
When you find a Realtor who is best qualified to sell your property, you should expect a professional who will attend to your every question or request, serve as your advocate, and land you the sale price that you and your property deserve.
Do you have any pro tips for finding the best Realtor for selling properties? Share in the comments below: