The most successful businesses all have one thing in common: a credible brand story.
Sounds fancy right? A "brand story"; however, brand storytelling is relatively old concept and chances are, you are probably already implementing some aspect of storytelling into your business's mission. If you have yet to reach the brand storytelling step in your business, no need to worry, I am here to explain how to get started and why it is so important to entice your current and potential customers with a compelling brand story.
So now you might be asking, "well, what exactly is a brand story?", that's a great question. When I previously stated that you are most likely already executing some type of brand storytelling, I was not simply trying to make you feel better, I was serious. Marketers are constantly telling a brand story. Whether it be on social media, through content marketing, during in-person experiences, and so on. However there is a crucial difference between telling your brand story and having it in writing. Having your brand's story on paper is uncommon – but extremely necessary for businesses who desire long term success – because it is not an easy task to accomplish. It requires an ability to write well and often times, write using some elements of fiction – something that most marketers have less experience with.
So how do you write an effective brand story online if you have limited writing experience? By following this outline:
Your Blueprint For Writing An Effective Brand Story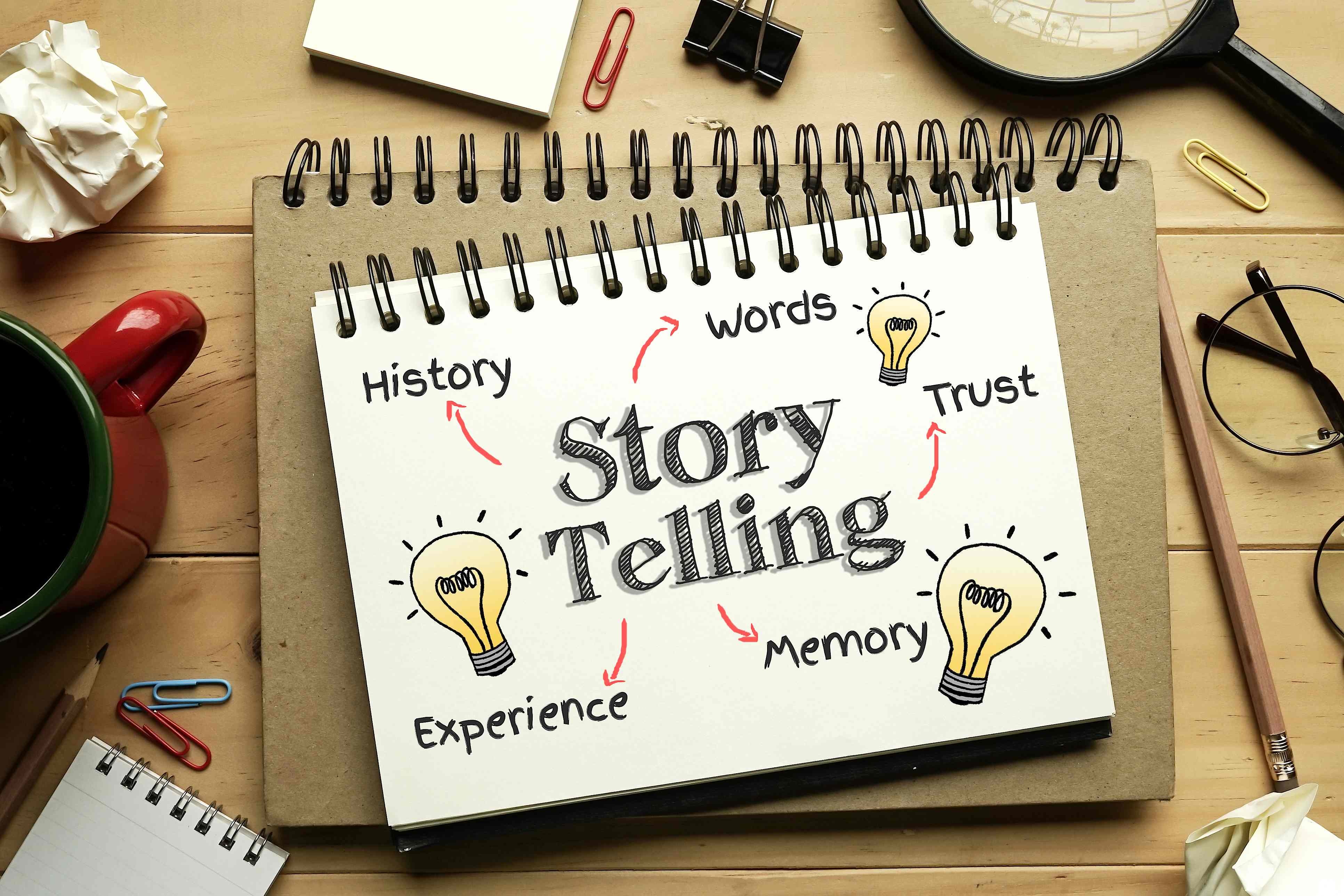 If you want loyal customers who will become lifelong brand advocates for your business, you've got to capture them with a "wow" brand story. It is important to keep in mind that once you create an authentic brand story, it should not be used only when you launch a new marketing campaign or draft a new press release. A brand story that truly encapsulates how your business solves the problem of your customers should be used as the foundation of your company's growth and should act as the backbone of the way your business is run.
If you want to appeal to, engage, and personally connect with new and existing customers, make sure your brand story follows these guidelines:
Be Truthful. I know I said there are some elements of fiction writing when it comes to telling a brand story, but that does not mean your brand story should be fabricated or make believe – quite the opposite, in fact. If you already have a business up and running, half the battle of writing a brand story has already been fought. Your business most likely – or should – have an established brand, now all that is left to do is to tell its story. If you want to create a bond of trust with your clients and have them recommending your business to their friends and family, transparency it key. A brand story is not about making your business sound better than it is, it is about highlighting the central components of your business that make it different – and better than – the competition. While you are creating a "story" that story should still be rooted in the reality of what your business serves. A brand story is equally as important as brand consistency, so be sure to keep this in mind when drafting your story.
Solve A Problem. Whatever your business may be, it would not exist if it were not solving a problem. Think about it, every business you give your money to is the solution to a problem you have consistently. From the grocery store, to the dentist, to the mall, every business is the answer to a customer's question. So be sure that when you are telling your brand story to highlight the key problems your business solves. You should present these problems to in your story so your customers will relate to the characters in the story, and then show how your business is there to save the day. You can have a compelling and inspiring brand story, but if it does not demonstrate how your business is the fix to a common stuck, your customers won't feel the need to buy.
Have Structure. When you think about some of the best books you've ever read, chances are, they had a beginning, middle, and end. If you want your brand's story to be likened to the Faulker, Dickens, and Twain stories of the world, you must have some sort of structure. The whole point of brand story is to further engage current clients while enticing new ones to consider your business. So take your readers on a journey and give them a well organized story. At the beginning, introduce your business as if it were a character. Talk about what your business provides and how its main purpose is to help customers. The middle of your story should include conflict – like most great novels do – where you introduce a problem that a lot of people have. Go on to explain how your business will solve that problem and prevent it from ever happening again. To conclude your brand story, illustrate what your customers' lives would be like without your product, and then paint the beautiful picture of what their lives will be like with your product or service.
Be Emotive When Appropriate. Emotion and personality are the keys to every great novel, so why not include those elements in your brand story. If you've got inspiring customer testimonials, don't be afraid to take advantage of those in your story. If your company is apart of awesome charities or gives back to the community in one way or another, talk about that in your story. If the CEO of your company has a quirky personality, show-off his style in your writing. Emotion and personality are what will set your business apart from others in a world with so much competition. Don't view your brand story as just another piece of marketing collateral – even though it might be used for that in the future – instead, look at it as the thing you use to keep customers excited and coming back for more. If you've got a boring brand story, your business attract the masses, so be unique and highlight your brand's personality.
Make Your Customer The Hero. This tip is short and sweet. No person wants to get involved with a business when the business makes itself the star of its own brand story. Your business should not be the hero of your brand story, your customer should be illustrated as the hero. Your business is simply the guide that helps the hero accomplish his or her goals and achieve his or her dreams.
If you want to blow your competition out of the water, create a brand story that follows these guidelines.