Key Takeaways
Capitalization rate, cash on cash, and net operating income are three important formulas to help an investor calculate the true value of a commercial investment property.
Property owners who live out of the county (or in another state), property owners who don't live in their home (absentee owners), property owners who have owned their property for 10 years or longer, or property owners who have delinquent taxes are all great candidates for sending direct mail to. 
Online sites like FundRise, RealtyMogul, and Brevita can help you find commercial real estate deals off the MLS.
---
If you're ready to transition your real estate investing career from residential to commercial properties, you've probably asked yourself one important question: Where can I find great commercial deals?
Finding commercial real estate deals doesn't have to be a pain. In fact, if you already have efforts in place to help you find residential real estate deals, you probably won't have to alter your strategies all that much.
Real estate entrepreneurs tend to fear commercial real estate properties, but I dare you to talk to one commercial investor who doesn't love the additional cash flow, beneficial economies of scale, the open playing field, and the larger profits associated with CRE (commercial real estate). Spoiler alert: you won't be able to find one.
The key to finding commercial real estate deals is simply knowing where to look. Educating yourself on the best markets, common terminology, and mathematical equations commercial real estate investing is known for will help you stand out from the competition. Keep in mind, the following three hacks are another way to stay ahead of everyone else.
Finding Commercial Real Estate Deals Like A Pro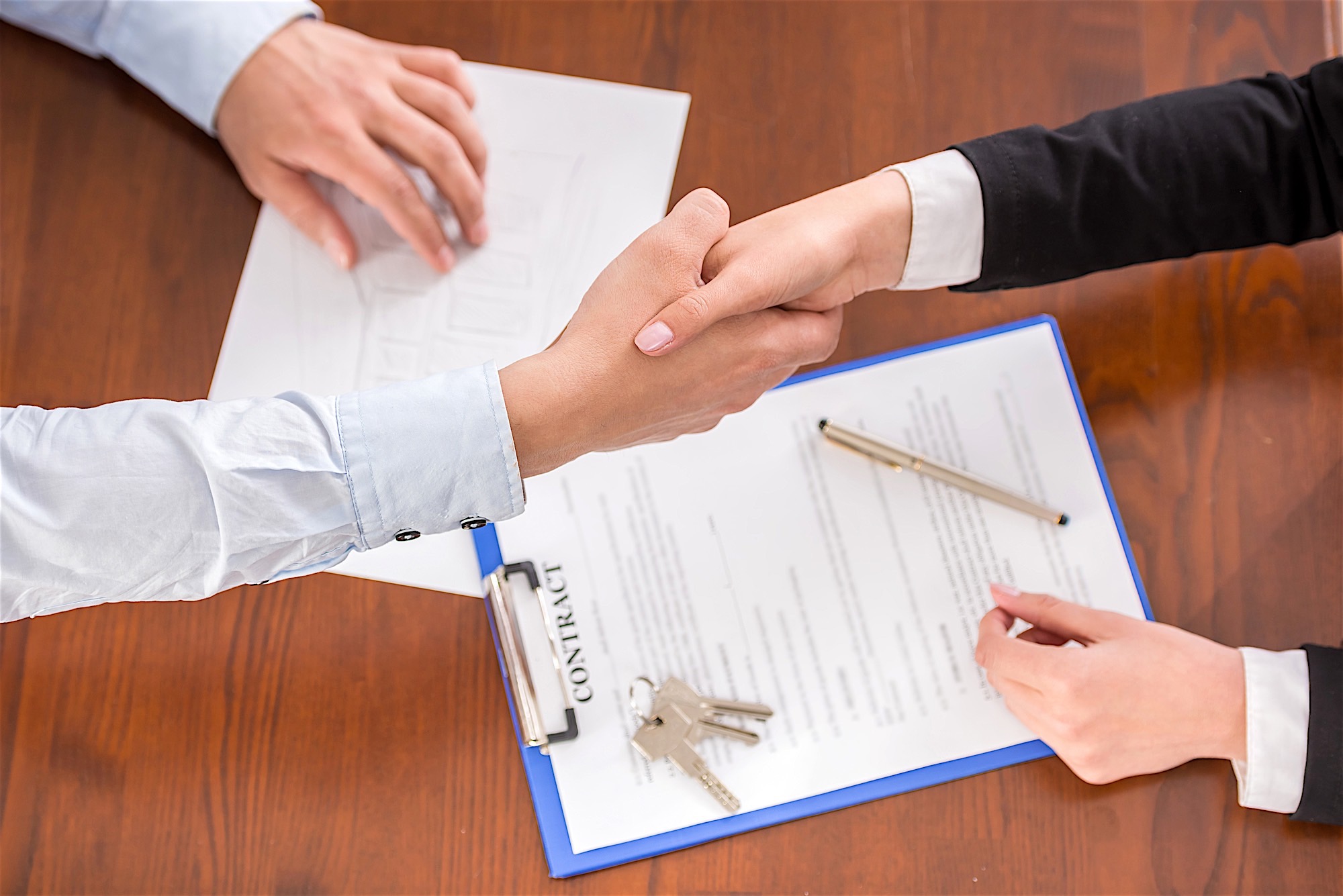 From a garage sale fanatic to a real estate entrepreneur, everyone likes finding a good deal. However, some tend to be better than others when it comes down to analyzing the actual product and negotiating the terms. Luckily, I'm here to offer these three tips so you can start finding commercial real estate deals like a pro:
1. Learn how to recognize value
One important lesson every investor should learn early on in their career is that not all commercial properties are created equal. The most successful entrepreneurs know how to walk through a property and evaluate it accurately, so that they come out realizing the property's true value (a number that comes in handy during negotiations and contracts). It's also necessary to note that while a commercial property's market value may seem acceptable, it's operating income and costs could outweigh, and therefore overshadow, that good deal.
Secondly, learning how to recognize a good deal is easier when you walk into a deal knowing your exit strategy options. Keep an eye open for land damage, potential repairs, areas of risk, and more, when determining whether to rehab, wholesale, or buy and a hold a deal. If you know the property meets the qualifications of someone in your investor network who is looking for a deal, wholesaling would be a good choice. If you find a property in relatively good condition and in a rentable market, buying and holding could be the way to go.
In addition to knowing your exit strategy, calculating certain values will also help you determine whether or not a property is a good deal. Okay ladies and gents, you're going to need a calculator for these numbers:
Capitalization Rate: Calculating this number (a process also known as capitalization of earnings) is used to estimate the net present value of future profits or cash flow. Apartment buildings, commercial business offices, and small strip malls are all great candidates for determining this value.
Net Operating Income: To find this number (which should be positive), subtract your first year's operating expenses from your first year's gross operating income.
Cash on Cash: This formula is used to compare the first-year performance of competing properties. If you are an investor who relies on financing to purchase your commercial real estate property, know that you will not get to keep your entire net operating income (NOI) because you will have to spend some of that money making mortgage payments. This is important to keep in mind when calculating whether or not your property will be profitable.
2. Look for motivated sellers
If you truly want to find a great commercial real estate deal, working with and securing motivated sellers will be your key to success. The cheapest deals are typically priced so low because the person selling the property really wants to sell – their motivation is high. Whether they are moving to a new city and don't want to be an absentee owner or they are no longer able to make payments on the property, they need to sell fast and they are willing to sell cheap (exactly what investors look for).
So how can you find these motivated sellers? All you have to do is follow a few easy steps. Firstly, you can purchase a list. Whether you secure a tax delinquent list through your county or you work with a data provider to curate a personalized list with specific requirements, you will need to collect contact information one way or another. If you're on a budget, keep in mind that all the "list information" you are searching for is public record. If you are willing to take on some manual labor, you can gather a solid list nearly free of charge. Once you have your list, get ready to ramp up your direct mail marketing campaign efforts.
Direct mail marketing works so well for finding motivated sellers because investors have the ability to target an extremely specific audience. Often times, the reason a regular direct mail strategy fails to bring results is because the mailers are being sent to too broad an audience. This leads to low caliber callbacks. When you know exactly what you're looking for (i.e. Property owners who live out-of-county (or out-of-state), property owners who don't live in their home (absentee owners), property owners who have owned their property for 10 years or longer, or property owners who have delinquent taxes. Having a highly specific list will bring in high quality leads at a favorable response rate.
3. Get Online
The MLS isn't the only place to find commercial real estate deals. Shocking, I know. There are plenty of ways to secure off market deals, and taking advantage of technology is one of them. In the past few years, technology has been developing specifically to serve the commercial real estate industry. Crowdfunding is gaining popularity every day causing sites like FundRise and RealtyMogul to rapidly house new users. This change is allowing buyers and sellers alike more access to deals they otherwise would've never known about. These crowdfunding sites don't solely showcase off market deals; (you will find MLS properties on both FundRise and RealtyMogul) however, you'll have the chance to evaluate a broader range of options. If you're searching primarily for non-MLS deals, sites like Brevitas, for example, serve as a private marketplace for commercial investors to securely move through an entire deal process (from finding the property to signing contracts) all from the comfort of a home office.
In this day and age, there are so many options for finding commercial real estate deals, you'd be crazy to avoid at least taking a look. If you've had success investing in commercial real estate, please share your stories in the comments below.
🔒 Your information is secure and never shared. By subscribing, you agree to receive blog updates and relevant offers by email. You can unsubscribe at any time.