No matter how turbulent and unpredictable the housing market becomes, there is one undeniable economic fact: there will always be first time homebuyers looking for properties.
But though people buying a first home are inherently driven to buy, this doesn't mean it's an easy demographic segment to sell to. Or that folks sifting their way through the steps to buying a home will necessarily be swayed by your marketing. In fact, as interested in buying a home first time homebuyers are, they are in equal measure tentative, unsure and cautious about making a wrong purchase (for many, it's the biggest financial transaction of their lives).
The question you have, as someone trying to boost your real estate investing 101 game and sell to first time homebuyers, is how to present your marketing in a way that motivates them to buy. Here are four key strategies when selling to the newbie homebuyer crowd.
Marketing To First Time Homebuyers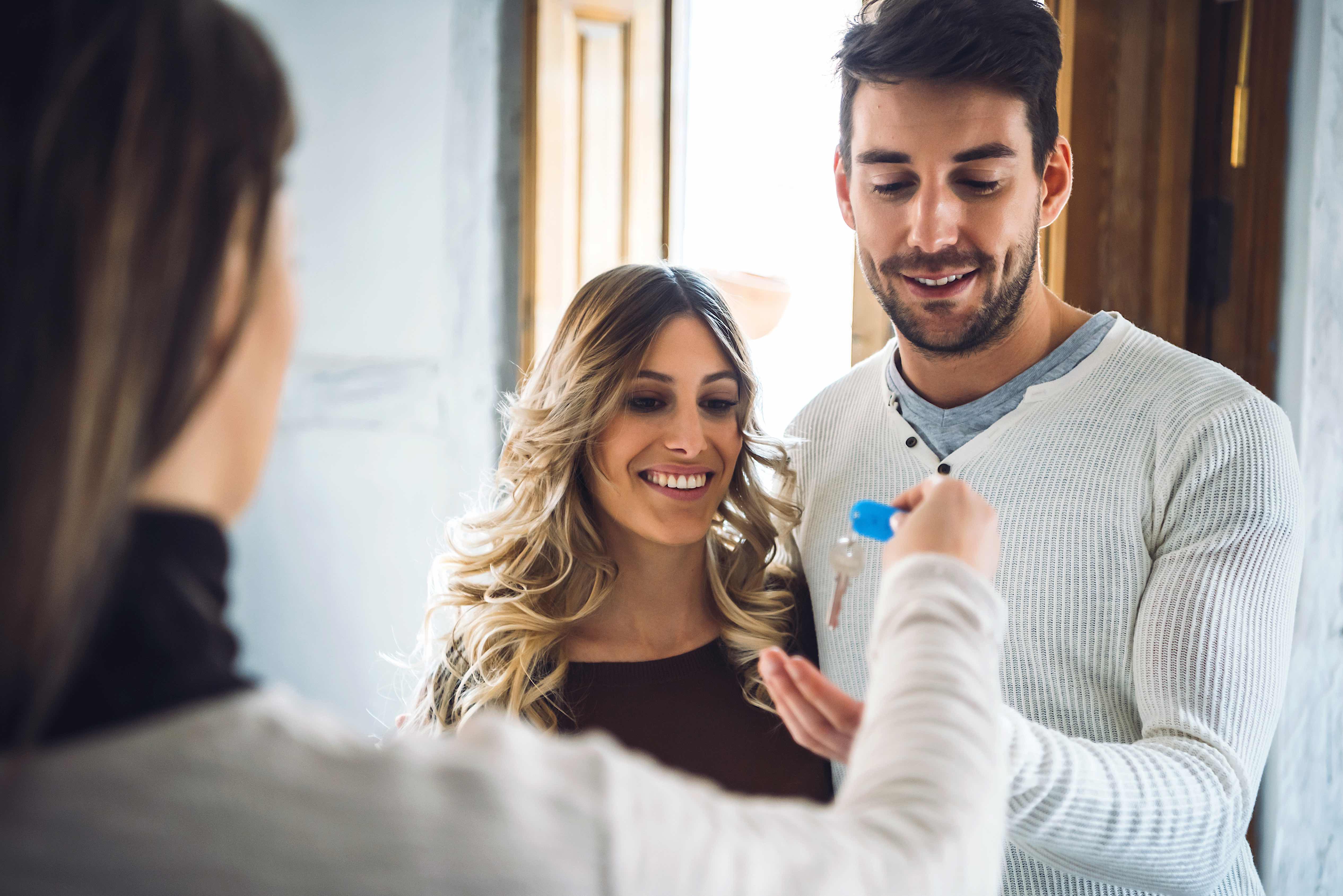 1. Find Them Before They're Looking
One of the easiest ways to break through the marketing clutter and differentiate your brand in the mind of a first time homebuyer is to engage with them early in the homebuying process — even if "early" means months before they are actively looking.
This includes finding would-be homebuyers in locations such as:
Apartment complexes
Wedding expos
College graduations
First time homebuyer fairs
Occupational groups (teachers, police officers, fire fighters, etc.)
By leaving a flyer at a condo complex, or renting a booth at an expo, you'll be able to connect with prospects early in the process, so that when they are ready to buy, you are there — not as some random banner ad on a website but as somebody they already know.
2. Share Your Expertise
It's not enough to just "find" first time homebuyers, you have to educate them about how the whole first time homebuying process works. As the old saying goes: "They don't know what they don't know."
This manifests itself in creating helpful, how-to content — presented on your website, blog, social media platforms, and any live seminars/webinars you're a part of — that walks homebuyers step-by-step through this exciting (though stressful) journey they're embarking on.
Could you share insight into any of the following areas?
How first time homebuyer loans work
How the first time homebuyer tax credit works
What should go into a home inspection checklist
The pros and cons of buying vs. renting a home
How to repair your credit before applying for a home loan
If you can, and you can present your insights in a helpful, "non-salesy" way, you will be entering into a conversation with first time homebuyers at their most vulnerable and impressionable. And by providing them a clear path of how to navigate the twists and turns of the homebuying process, you'll often be rewarded with attention when you want it most: when you've got a property for them to buy.
3. Be Everywhere at All Times
We don't mean you physically have to be "everywhere." But today's young first time homebuyers grew up online. They're technologically-savvy. They expect brands to be responsive at all hours. And they want you as a home seller to present them with buying opportunities in the form and location they want.
This means ensuring you have a cohesive branding (and selling) footprint in places such as:
Your Website (Bonus points if you have a "live chat" feature to answer questions)
Facebook page
Twitter
Pinterest (First time homebuyers love to collect images of "dream homes")
Google search engine listings (especially Google local)
Yelp
Email
There are numerous tools to help streamline this process, so you don't spend eight hours a day working on online promotion. A tool such as If This, Then That (IFTTT) allows you to create automations – such as all tweets with a specific hashtag are also duplicated on Facebook – can help you get extra mileage out of a single piece of content.
You can also use a freelancer service, such as Upwork or Fiverr, to find managers to handle some of the social media heavy lifting. Or a live chat tool, such as Live Chat Inc. to communicate with those first time buyers burning the "midnight oil."
4. Get Emotional
It can be tempting when marketing to first time homebuyers to get hung up with things like market trends, square footage, and that all-important selling price. But as the old marketing axiom says, "We buy with emotion, and back it up with logic."
Buying a home is still, for most first time homebuyers, an emotional experience. They need to be able to imagine themselves living in your property, to picture themselves creating future memories in the home you're trying to sell.
This means looking for areas where you can add cost-effective improvements that will boost the perceived value of your property. This includes focusing on things like:
Kitchen: Overhead microwaves, oversized refrigerators, under-cabinet lighting, etc.
Bathroom: Pewter accents, rain shower head, Jacuzzi tub, etc.
Bedroom: Dual sink, overhead fan, skylight, etc.
Exterior: Fire pit, mudroom, white picket fence, etc.
None of these improvements, except perhaps the Jacuzzi tub, require a great expenditure on your part. But they will add tremendous "emotional" value to your property and make an eye-popping impression on first time homebuyers viewing your investment.
Standing Out in a Crowd
First time homebuyers can be fickle. They want a great deal, but they also want to live in the best neighborhood. They want a distressed property they can fix up themselves, but are scared of what a distressed property might entail.
Your job as an investor is to educate and motivate. To meet them where they are, both online and offline, and give them helpful, how-to information that guides them on their homebuying quest. And when, finally, you do have them check out a property, be sure it's sprinkled with those gotta-have sizzle features that connect emotionally.
If you're able to do that, consistently, you might just find first time homebuyers to be the most profitable part of your investing portfolio.