Want to invest in cryptocurrencies? There are many different crypto exchange platforms on the market. Coinbase is one of the most successful platforms, but Gemini and Kraken are growing in popularity. How does each of these platforms stack up?
Let's compare Gemini vs. Coinbase vs. Kraken so you can figure out which platform is right for you.
What is Coinbase?
When Coinbase was launched in 2012, it was the first mainstream crypto
exchange and reached one million users in its second year of existence. Coinbase has continued to build upon its success and is still the go-to platform for beginning crypto investors. In many ways, it's the benchmark for all crypto exchange platforms.
Coinbase works similarly to an online brokerage. You can place orders to buy and sell cryptocurrencies and connect your bank account to fund transactions or transfer your balances. Coinbase is also a crypto wallet and enables you to store your private keys through the app. You don't need to plug in additional hardware, although you can use compatible external wallets if you wish.
Coinbase has two versions: the standard version and Coinbase Pro. Coinbase Pro has a larger selection of cryptocurrencies and investing tools, and an entirely different fee structure. While the standard version of Coinbase is geared toward beginning investors, Coinbase Pro is optimized for advanced users.
What is Gemini?
Gemini is a well-known crypto exchange. Like Coinbase, it's a beginner-friendly platform with an intuitive interface and plenty of educational resources.
Gemini does not offer as many cryptocurrencies as Coinbase does, but it does provide tools that are helpful for institutional investors and active traders. You can also earn interest on your crypto holdings—as high as 7.4% APY.
If you're interested in stablecoins, you can invest in the Gemini dollar (GUSD), which is backed 1:1 by the United States dollar.
What is Kraken?
Kraken is a crypto platform that's designed for advanced traders. Kraken allows you to trade a variety of cryptocurrencies and stablecoins, and you can also do margin and futures trading. That's not inherently unique to crypto platforms—Coinbase and Gemini have similar features. But Kraken has unique fee structures for each of its trading options so you can maximize your trade savings and return on investment.
Kraken boasts that it has more active traders on its platform—here's why that's a good thing.
More active traders means there's greater liquidity. In other words, there are more likely to be immediate buyers and sellers when you place an order.
Greater liquidity will make it easier for you to succeed in your crypto investing. Cryptocurrency is a high-risk investment. Because it has no intrinsic value, there's little reason to believe that crypto values will grow over the long term in the same way property values do.
If you want to make a profit in cryptocurrency, you'll want to be an active trader—you're going to time the market (buy low and sell high) to generate a strong return on investment. On an exchange with high liquidity, you should be able to complete your transactions within a short amount of time so you can capitalize on price fluctuations.
Based on those principles alone, Kraken would seem like the ideal platform for hardcore crypto investors.
---
[ Thinking about investing in real estate? Register to attend a FREE online real estate class and learn how to get started investing in real estate. ]
---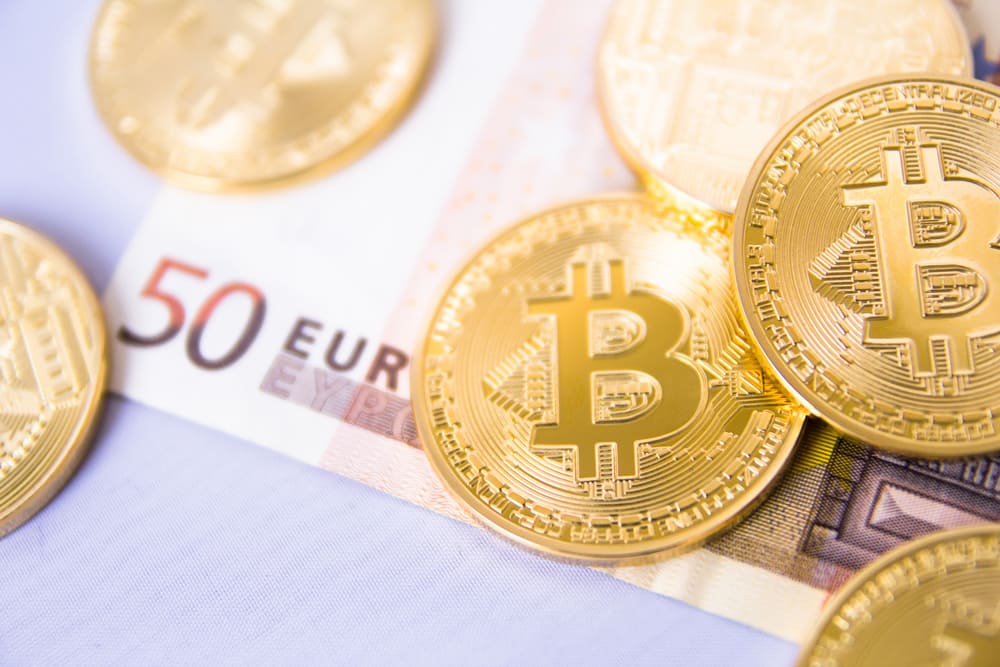 Gemini vs. Coinbase vs. Kraken: Access
Cryptocurrencies are regulated differently around the world. A coin that's acceptable in one country may be banned in another.
The same goes for crypto platforms. Due to local regulations, a crypto platform may have features that are available in some countries and banned in others.
Let's compare the accessibility of Gemini, Coinbase, and Kraken.
Gemini Accessibility
Gemini is available in the United States, but there are only 50 other countries that accept it. That means the exchange has less liquidity than Coinbase and Kraken.
As mentioned, liquidity is important for crypto investing because you need to be able to buy or sell at a moment's notice. Since Gemini is only available in a small number of countries, there are bound to be fewer traders on the platform, and your transactions may be delayed if you can't find an immediate buyer or seller.
However, that won't matter for beginning investors. Liquidity won't concern you if you're not planning on making frequent trades.
Pro Tip: Live in Hawaii? As of 2021, Gemini is available in the U.S. state of Hawaii. Coinbase is not.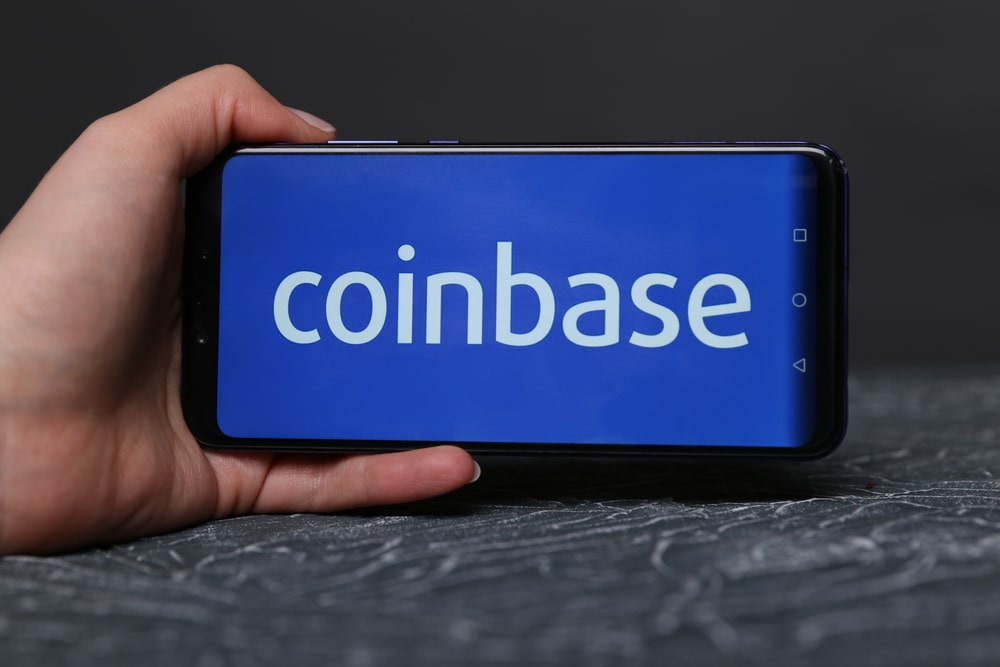 Coinbase Accessibility
Coinbase is available in just over 100 countries, and it boasts a larger number of users than any other crypto platform—56 million. Coinbase has the strongest liquidity of any crypto platform.
Kraken Accessibility
Kraken is available in over 170 countries, so it's far more widespread than Gemini and Coinbase. However, there aren't as many users—only about 7 million. Gemini has about 13 million.
That doesn't necessarily mean that Kraken suffers from poor liquidity. Kraken has made a conscious effort to attract active traders who make frequent transactions. When there's more buying and selling going on, there's more liquidity.
But unless you want to focus on margin or futures trading, Coinbase will probably offer the fastest transaction speeds due to the sheer volume of users.
Gemini vs. Coinbase vs. Kraken: Features
All three platforms have a similar set of features:
Basic crypto trading (buying and selling)

Advanced trading (margins, futures, etc.)

Stablecoin investing

Built-in crypto wallets
Let's discuss the features that are unique to each platform.
Gemini Features
Earn Interest: One of the most unique features of Gemini is that you can earn interest on your crypto holdings. APYs are as high as 7.40%, and rates vary depending on the crypto you hold. Most crypto platforms require you to stake your holdings to earn interest (in other words, you have to lock it up, and you can't trade it) – not so with Gemini.

Crypto Debit Card: With Gemini Pay, you can make retail purchases with your account balance. You can pay with Bitcoin, Gemini dollar, Litecoin, Ether, Zash, or Bitcoin Cash. There are over 30,000 retailers you can make purchases with.

Institutional Investor Services: Gemini provides unique services to institutional investors: people who are creating crypto investment funds, managing corporate investments, or investing for clients.
Coinbase Features
Educational Tools: Many investors consider Coinbase the best platform for beginning crypto investors, and for good reason. Coinbase has a plethora of educational tools and provides users with a crypto-related newsfeed. The platform also incentivizes users to learn about crypto investing—you can earn crypto by watching the platform's educational videos.

Crypto Debit Card: You can sign up for a Coinbase debit card and make purchases with your account balance. It's a Visa debit card, so you can make purchases wherever Visa is accepted.

Price Alerts: You can enable Coinbase to send you alerts when a coin reaches a certain high or low. These alerts will pop up as notifications on your mobile phone. Price alerts are a good way for active traders to attempt market timing.
Kraken Features
Many Trading Options: Kraken enables a huge variety of trades: limit orders, market orders, margin trading, futures trading—the list goes on. Active trading is the best way to make a profit in cryptocurrency, and Kraken's large toolbox is well-suited for the advanced investor. Coinbase has many of these trading options, too, but you have to get the Pro version to use most of them.

Advanced Charting Tools: You can use charts and overlays to track the price movements and historical averages of coins. You can view live book transactions and create watchlists for crypto that you're interested in.

OTC Service: Kraken offers a white-glove service for big-money investors who will be making large purchases.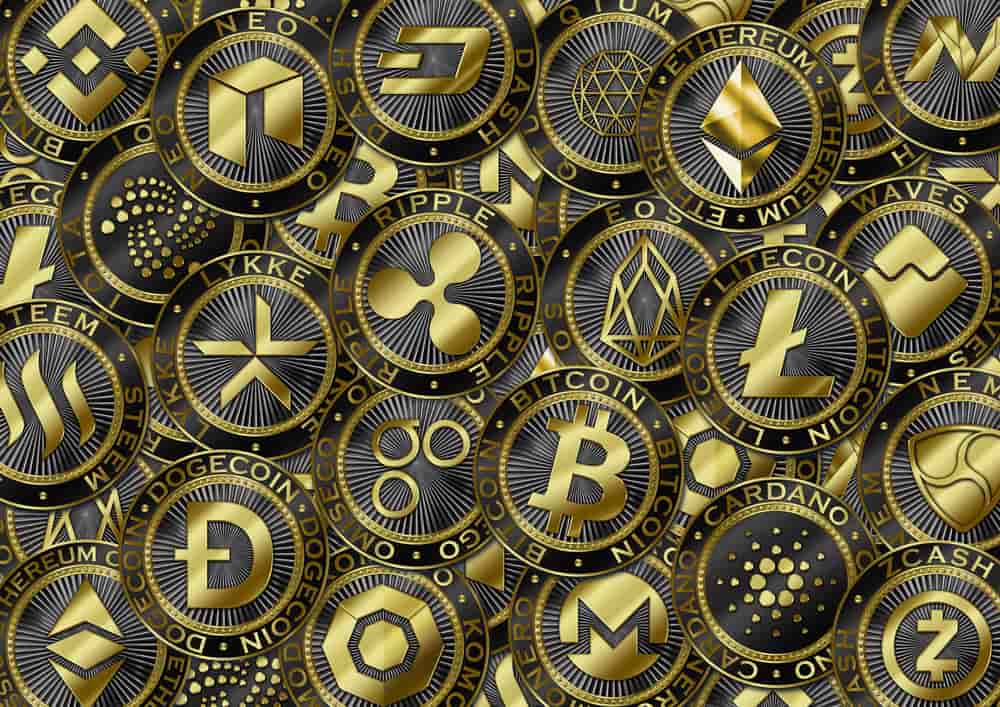 Gemini vs. Coinbase vs. Kraken: Currencies
Not all platforms support the same cryptocurrencies. Nearly all crypto platforms support coin juggernauts like Bitcoin, Ether, and Litecoin, but you should pick carefully if there's a very particular altcoin that you want to trade.
All three platforms have stablecoins that you can invest in. Stablecoins are backed by commodities or fiat currencies and are better protected against volatility than standard cryptocurrencies (but not immune).
Gemini vs. Coinbase vs. Kraken: Security
Crypto platforms must secure your private keys, which are essentially proof of ownership of your coins. If your keys are stolen or if your account is hacked, then you could lose access to your coins, or someone could make transactions using your funds.
Crypto exchange platforms need strong security for their platforms, and they also function as secure crypto wallets for your private keys.
Two Factor Authentication: Gemini, Coinbase, and Kraken enable you to set up two-factor authentication to prevent unauthorized access to your account.

Cold Storage: Gemini and Coinbase store most of your crypto data in cold storage (offline storage) so that it's better protected from security breaches. Kraken does not use a built-in wallet, but it's compatible with a hardware wallet, so you can store your keys offline.

Insurance: Gemini will cover your crypto holdings if there's a security breach, while Coinbase will cover the 2% of your funds that are kept in hot storage. Both companies will only provide coverage if the security breach was the fault of the company. Kraken does not provide this sort of coverage.

API Keys: Gemini and Kraken give you a lot of control over your API keys so you can take charge of your own security. Coinbase does not, although you can store your keys on a hardware wallet if you use Coinbase Pro.

Device Management: Gemini, Coinbase, and Kraken allow you to control which of your devices can place transactions and let you whitelist addresses.
Gemini vs. Coinbase vs. Kraken: Fees
Crypto exchange platforms charge transaction fees, just like online brokerages do. If you're going to make lots of transactions, you'll want to use a platform with the lowest possible fees.
Gemini Fees
Gemini has high transaction fees:
U.S. Bank Account Transfer: 1.49%

Wallet Transfer: 1.49%

Credit/Debit Card Transaction: 3.49%

Instant Card Withdrawal: N/A

ACH Transfer: Free

Wire Transfer: Free
Because of the high transaction fees, Gemini is better suited for buy and hold investors who are not going to be making lots of transactions.
Coinbase Fees:
The standard version of Coinbase has the highest transaction fees on the market:
U.S. Bank Account Transfer: 1.49%

Wallet Transfer: 1.49%

Credit/Debit Card Transaction: 3.99%

Instant Card Withdrawal: Up to 1.5% of a transaction (minimum fee of $0.55)

ACH Transfer: Free

Wire Transfer: $10 ($25 outgoing)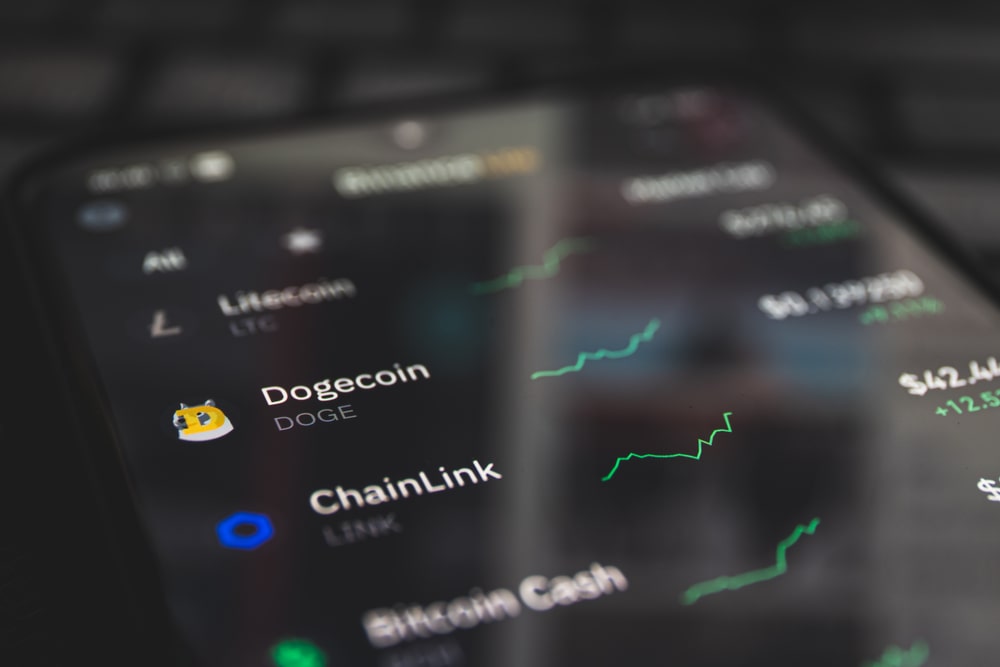 However, Coinbase Pro uses an entirely different fee structure. Pro uses a maker-taker fee structure, in which the rate varies depending on the availability of a buyer/seller and the overall amount of the transaction. If there's no immediate buyer or seller, you'll be charged a maker fee. If there is an immediate buyer or seller, you'll be charged a taker fee.
Overall, the Coinbase Pro fees are very low and much better optimized for the active trader. You can view the Coinbase Pro fee structure here.
Kraken Fees
Like Coinbase, Kraken has high transaction fees for its standard version and a more cost-effective maker-taker pricing structure for Kraken Pro.
Here are the fees for the standard version of Kraken:
U.S. Bank Account Transfer: 0.9% for stablecoins and FX pairs, 1.5% for other cryptos

Wallet Transfer: 0.9% for stablecoins and FX pairs, 1.5% for other crypto

Credit/Debit Card Transaction: Not Available in US

Instant Card Withdrawal: N/A

ACH Transfer: 1.7%

Wire Transfer: $10 ($4 to $35 outgoing)
These fees are considered very high. However, Kraken Pro's maker-taker fees are lower than Coinbase. If you're an active trader, Kraken is by far the most cost-effective trading platform of the three. You can view the Kraken pricing model here.
Gemini vs. Coinbase vs. Kraken: User Experience
Gemini, Coinbase, and Kraken all have mobile apps for iOS and Android, and it's easy to set up an account with any of them.
Gemini and Coinbase are the most "user-friendly" platforms. They have minimalistic interfaces that are geared to simplify and guide the user through the crypto investment process. Gemini has the easiest, most straightforward interface to use.
Because Kraken was designed for advanced investors, the interface is not so cut and dry. Beginning investors might have difficulty navigating it. However, the user experience overall is very robust.
Our Pick: Coinbase Pro
Between Gemini, Coinbase, and Kraken, the Pro version of Coinbase is the better crypto exchange platform.
Coinbase Pro has a solid suite of tools for advanced traders, and its maker-taker pricing makes it more cost-effective to do high-volume trading. It's not the lowest pricing on the market, but it's not exorbitantly high, either.
The most significant advantage of Coinbase Pro is that it has more liquidity than other exchange platforms. More people are trading on Coinbase, so it's more likely you'll be able to successfully execute transactions when a cryptocurrency rises or falls to the ideal price.
Furthermore, Coinbase Pro offers more robust storage options than Kraken. It's nice that you're able to choose between built-in/semi-insured storage and external storage.
Summary
When you compare Gemini vs. Coinbase vs. Kraken, Coinbase Pro emerges as the cream of the crop. Gemini and Coinbase are tailored toward beginning crypto investors, while Kraken is built for advanced traders. However, Coinbase Pro has many of the same advanced tools that Kraken does, and it also has a more robust crypto wallet and far greater liquidity due to the larger number of users. That means that Coinbase Pro is the best platform for active trading, which is generally considered the best way to invest in cryptocurrency.
---
Ready to start investing in Bitcoin & other crypto assets?
Click the banner below to watch a free, online masterclass — and learn how to launch your portfolio today!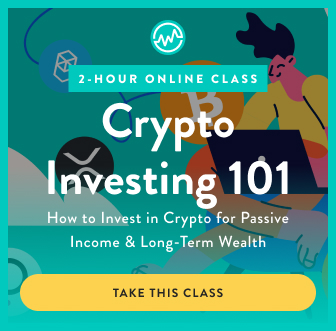 ---
The information presented is not intended to be used as the sole basis of any investment decisions, nor should it be construed as advice designed to meet the investment needs of any particular investor. Nothing provided shall constitute financial, tax, legal, or accounting advice or individually tailored investment advice. This information is for educational purposes only.