Germany has become the most attractive country in Europe for commercial real estate investment, according to CBRE's 2016 EMEA Investors Intentions Survey, overtaking the United Kingdom as the preferred destination.
The country was the most frequent choice among investors with 17 percent of the responses, followed by the UK with 15.1 percent, Spain (10.2 percent), Netherlands (9.9 percent), France (9.2 percent) and Poland (9.2 percent). Data by CBRE shows that investors placing the UK atop their list more than halved in 2016 from the 31 percent the previous year.
Germany landed the top spot for commercial real estate investment because investors are increasingly looking widely across the region, according to a report which surveyed 423 global real-estate investors between January 8 to February 4, 2016, and "investors' search for yield may be part of the explanation."
"There was much less agreement amongst respondents on what constitutes the most attractive market and preferred investment strategy," said Jonathan Hull, managing director of Investment Properties, EMEA at CBRE. "As differences in opinion are what make a market, this would suggest that 2016 will be an interesting time in real estate across the EMEA region."
Germany's commercial real estate market skyrocketed in 2015 with investors spending approximately $62 billion on commercial property, a 40 percent increase from the previous year. Experts believe Germany's real estate market will continue to grow and transaction volumes could reach the $67 billion level in 2016.
European Cities To Invest In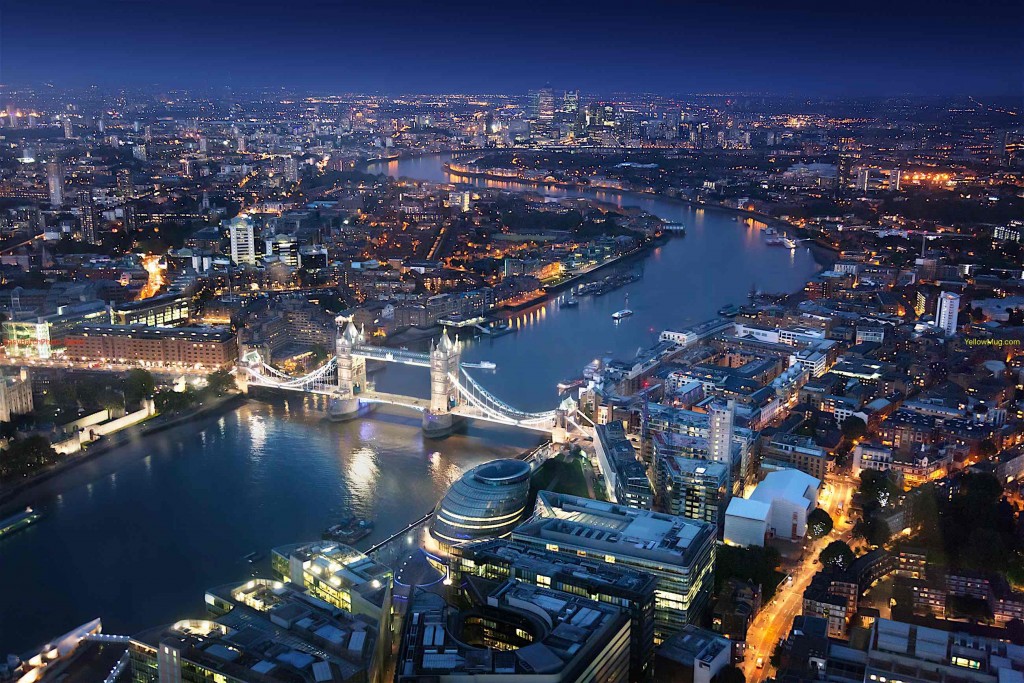 In terms of cities, London remains favorable among investors, receiving 15.1 percent of responses, followed closely by Madrid (12.2 percent), Paris (11.6 percent) and Berlin (10.8 percent). Three German cities — Berlin, Munich and Hamburg — made it into this year's top 15 destinations for property investors.
The UK, which set a record of $93.11 billion for real-estate investment volumes last year – with London accounting for over half that total – is beginning to decline as the pace of investments in the UK slowed in the second half of 2015; declining 18 percent from the same period the previous year.
"There is a general level of uncertainty, which is probably hovering over the market," said Chris Brett, head of international capital markets U.K. at CBRE.
The shift in attractiveness could be a combination of Britain's upcoming vote over its future in the European Union, combined with weaker economic growth prospects. According to the asset management arm of Deutsche Bank AG, central London property "looks at risk of a price correction."
The CBRE report also shows that 48 percent of investors expect their purchasing activity to be higher than last year, with 43 percent expecting their selling activity to increase.
"There were a few stand-out themes in our survey this year, but the most interesting, to my mind, is investors' purchasing activity," said Hull. "Almost 85 percent of respondents expect their purchasing activity in 2016 to remain higher or the same as last year. This result, taken alongside similar figures for investors' selling intentions, indicates that we are set for another year of strong investment activity."
One notable change in this year's survey has been a decline in investors' appetite for risk. According to CBRE, the amount of investors who see prime or core assets as the most attractive part of the market has increased to 41 percent in 2016, from 29 percent last year.
"This is partly explained by investors' concerns over economic issues. When asked the question 'What poses the greatest threat to property markets in 2016', global economic weakness was seen as the greatest threat (31 percent), with domestic economic problems (14 percent), a distant second."
The report also reveals the favorite asset type for investors remains traditional sectors like offices with 37 percent of respondents; however, residential assets, which saw the largest increase in investor interests, growing from five to 12 percent in 2016, are set to rebound as a result of the recovery of consumer confidence and consumer spending.