Key Takeaways
Government home loans can be a great option for low-interest, low-down payment mortgages.
Depending on your specific circumstances, you may qualify for a government home loan or grant program.
Our list of the nine best home loans can help you determine the best one for you.
---
When buying a home, especially for the first time, it can be helpful to see if you qualify for any government home loans or grant programs. These types of loans tend to carry extremely low interest rates and close just as quickly as traditional financing, despite misconceptions. With these benefits, you will want to check to see if you qualify for any government-backed home loans or other programs, some of which you might not even know are available to you.
Is A Government Home Loan Or Grant Program Right For Me?
If homeownership feels financially out of reach, or if you are just looking for the lowest interest rate you can find, government home loans can be a great way to go. There are specific programs for a variety of circumstances, including government home loans for single mothers, senior citizens, those with poor credit and more.
If you qualify for a government home loan or grant program, you are more likely to close, meaning you are that much closer to owning a home and living the lifestyle you've dreamt of for so long. Since these loans are backed by the power and resources of the federal government, your lender can be confident that you are a low-risk borrower and will often streamline your application for that very reason.
For this same reason, lenders are able to offer those utilizing one of the many government-backed programs lower interest rates and down payments. When the lender feels confident, everyone wins, especially you.
Finally, despite the chronically slow reputation that follows government institutions, closing with a government home loan can actually be done quite quickly. Research shows that traditional home loans and government home loans close, on average, in nearly the exact same timeframe.
Read on for our list of some of the best government home loans, and then talk to your lender to help determine the best options at your disposal.
---
[ Thinking about investing in real estate?
Register to attend a FREE online real estate class
and learn how to get started investing in real estate. ]
---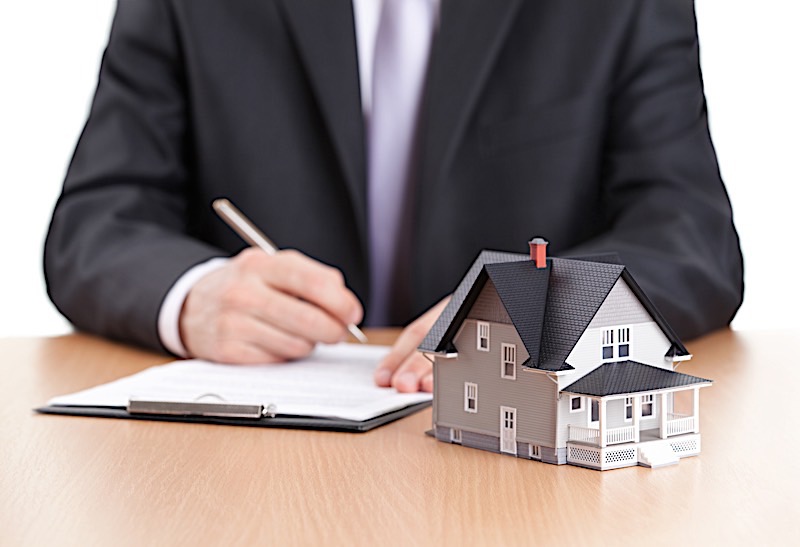 Today's Best Government Home Loans
FHA Loan
USDA Loan
VA Loan
Good Neighbor Next Door Program
Fannie Mae Or Freddie Mac
Energy-Efficient Mortgage (EEM)
FHA Section 203(k)
Native American Direct Loan
Local Grants & Programs
You can utilize each of these government home loans in various situations, and there is a good chance, especially if you are low-income, a veteran or a first-time homebuyer, that you qualify for one or more of them. Many government home loans carry very low interest rates, require little or no down payment and some even offer additional types of assistance and resources to help you through the home-buying process.
FHA Loan
With a Federal Housing Administration (FHA) loan, your mortgage is insured by the government. Because of this backing, lenders can be more confident and comfortable lending to you knowing that they won't experience a loss if you default on your mortgage. Additionally, with an FHA loan, you can typically put less money down while maintaining a low interest rate. An FHA loan is one of the best government home loans for poor credit options, since you can still qualify for one with a relatively low score.
USDA Loan
The U.S. Department of Agriculture (USDA) has a homebuyer assistance program that you may qualify for if you are buying a home in a rural area. While you don't need to be buying a farm, you do need to meet certain income limitations which vary by region, which makes the USDA Loan a great government low income home loan. These loans are guaranteed by the USDA and you'll enjoy fixed loan payments.
VA Loan
Loans offered by the U.S. Department of Veteran Affairs (VA Loans) are designed to help active-duty military members, veterans and surviving spouses buy a home. If you fall into any of these categories, regardless of your credit score, the U.S. Department of Veterans Affairs will guarantee part of the loan, meaning you will then get a competitive interest rate, and you may not even need a down payment.
Good Neighbor Next Door Program
The Good Neighbor Next Door program assists public servants like law enforcement officers, firefighters, school teachers and EMTs. This aid means you can receive up to a 50% discount off the list price of a home in HUD-designated "revitalization areas." The only caveat is that you must agree to live and work in the area for 36 months.
Fannie Mae Or Freddie Mac
These government-sponsored entities work with lenders in your local area to offer loans to low- and middle-income buyers. Fannie Mae and Freddie Mac will back your loan, meaning you get low interest rates from lenders, and may only need a down payment of three percent of the home's purchase price. Additionally, Fannie Mae is an exceptional choice when it comes to a government home loan for first-time buyers since they offer homeownership education through their "HomePath Ready Buyer" program.
Energy-Efficient Mortgage (EEM)
If you are looking for government loans for home repairs, an energy-efficient mortgage may be the way to go. With an EEM or Green Mortgage, you can make improvements to your home including double-pane windows, new roofing or insulation, updating your heating and cooling system, etc. in order to improve the overall energy efficiency of your home. EEM loans are insured through the FHA or the VA and allow your to make these improvements without increasing the down-payment on your mortgage.
FHA Section 203(k)
Section 203(k) is a rehabilitation program backed by the FHA and another great option if you are looking for a government home improvement loan. These loans are perfect for "fixer-uppers" and take into account a home's after repair value (ARV), and lend on said value. A Section 203(k) loan will help you make the repairs and renovations you dream of, and your interest rate may be as low as three percent.
Native American Direct Loan
This government home loan, backed by the VA, was created specifically for Native American veterans and their spouses to buy homes on federal trust lands. If you meet this criteria, this loan requires no down payment, comes with a 30-year fixed-rate mortgage and low closing costs.
Local Grants & Programs
While the federal government provides all the above programs, loans and resources to help you buy a home, many local cities and states offer special government home loans for first time buyers. Be sure to check your local municipality's websites for any additional assistance that may be available to you.
The homebuying process can be intimidating, but using one of these government-backed loans can really help streamline the process and reduce the financial burden. Have you used any of these government home loans, or even one not mentioned here? Share a bit about your experiences in the comments below.