Utilizing the latest green building trends in your next real estate project isn't just good for the environment, it's also good for the wallet. That's because many homebuyers will pay a premium for a home built with green building materials and are looking for a property that has a sustainable building design primed for the future.
That said, there are only a few questions any would-be eco-friendly real estate investor should have: which sustainable building projects should they spend time on? Which greenhab improvements will bring the biggest return on investment? And even if you're just looking to improve your primary residence, how can you inject sound green building design principles into your property — so you increase the value of your home?
Though we can't promise access to a green building crystal ball, here are four eco-friendly real estate improvements that will make a home modern, attractive and extremely valuable.
Green Building Trends to Keep an Eye on in 2017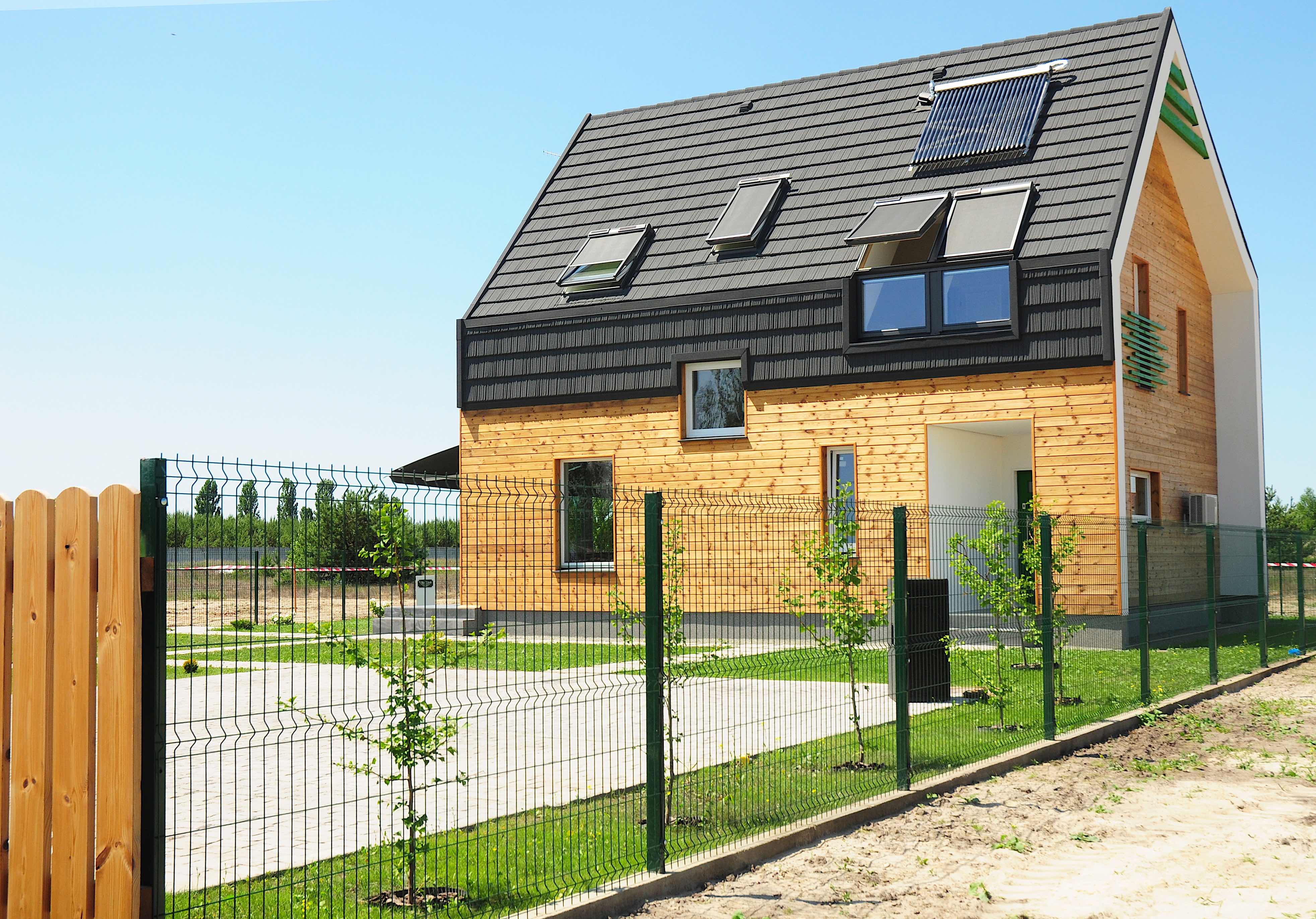 1. Green Building Materials
There may be no bigger green building impact than developing a property with sustainable building materials. From an environmental perspective, these materials can help improve the quality of air & water systems, reduce waste, as well as enhance and protect biodiversity by conserving natural resources. Economically, you also have the added benefit of reducing operating costs and enhancing your property's value.
Green buildings also mean improving the indoor air quality of a property, which enhances the health, comfort, and overall quality of life for occupants.
Examples of green building material modifcations include:
Metal roofing – Metal has inherent cooling properties, thereby making your building more energy efficient (less need for heating and A/C units). Moreover, metal roofs mostly rely on recycled material during construction.
Solar power – While this practice is the most recognizable trend green material usage, it continues to see advances in the residential, commercial, and industrial sectors.
2. Tankless Water Heaters
Although tankless water heaters are not a newcomer in the field of sustainable building construction, residential properties will continue to see an upward trend in its usage. That's because tankless water heaters give residents efficiency, cost-savings and all-important floorplan flexibility.
A few of the reason why tankless water heaters are so popular with homebuyers include:
Less energy use – Tankless units only heat water when you need it. This can save up to 24 to 34 percent in produced energy, as opposed to, the more traditional heater, which keeps about 41 gallons of hot water in storage daily.
Saves money – With less energy use, a typical family can save around $100 per year, depending on the amount of water consumption.
More compact – A tankless unit takes up less space than a standard water heater, giving homeowners more livable space. They also have the advantage of having the heater mounted to a wall.
Lasts longer – These units can last more than two decades — double that of a traditional tank's life.
Cleaner water – Traditional tanks preheat water, whether they use it or not. This results in gallons of water sitting and waiting to be used for an inordinate amount of time.
Continuous hot water supply – Since this unit heats up water on demand, residents will have a constant supply of hot water, be it for a hot tub or shower.
Note: Tankless water haters do have the disadvantage of requiring a higher upfront installation cost. Also, smaller units can only produce hot water in one faucet at a time. There are larger units available, but are considerably more expensive.
3. Smart Windows
Whether it's blinding glare that interrupts your afternoon movie on the big-screen TV or the fact your house is ten degrees hotter than it should be, the sun (and its powerful rays) can wreak havoc in a home.
That was until the smart window. With just a push of a button, homeowners can change their windows from clear to opaque and back again whenever they need it, in just a matter of seconds.
It may not sound earth-shattering, but this technology makes life easier for property owners in a number of ways:
Less cleaning – Window treatments can be tiring to clean. With smart windows, you won't have drapes or blinds to contend with.
Lower those A/C bills – Smart windows can effectively block about 98 percent of sunlight and keep the warm out, thanks to cutting-edge technology — meaning you won't need to use the A/C as much, even during the height of summer.
No furniture discoloration – When UV rays are properly blocked, your furniture (and even paintings) will retain their color.
4. Home Automation
Given that 80 million smart home devices were installed in 2016, a 64 percent increase from 2015, many are predicting that 2017 will truly be the year of the "smart home."
In the past, smart home automation usually meant little more than a thermostat regulating the temperature of your home. This year, it's likely you'll see breakthroughs in smart home technology which include:
Assistive devices – Innovations in the robotic industry have led to devices that can do things like monitor your home, compose a shopping list, even mop your floors.
Smart kitchens – Many refrigerators now have the processing power to tell you when food is about to spoil, recommend recipes, track food, and post notes and reminders. In addition, ovens can be accessed via WiFi, so you can preheat food even while away from the house.
Habit-learning devices – It's already possible for a thermostat to "learn" how warm or cold you want a particular room at a given point in time. This feature will eventually trickle down to other devices. Your light fixture, for instance, will be able to predict what time you wake up and how bright you want the lights to be.
Security systems – You can automate when you need to lock the doors, turn lights on, or arm the  security system. Some technologies even allow facial and voice recognition when someone walks in a room.
To Infinity and Beyond
Whether you plan to implement sustainable building materials in your next real estate venture, or simply are looking for a way to modernize your home with the latest in sustainable technology, these four green building trends will not only help you to do your part for the planet, as well as reduce your energy bills, but make your home tantalizing to buyers (whenever that day may be).