For homeowners and real estate investors, green home improvements just make sense. Not only can you save a significant chunk of money on your monthly utility bills and reduce your family's carbon footprint, but homeowners can actually earn tax credits for the right green home improvements–sometimes upwards of 30 percent.
Green homes can also coincide with benefits when it comes time to sell. Millennial homebuyers, which make up 32 percent of current real estate buyers, continually cite energy efficiency as a major desire when purchasing a home. According to Than Merrill, CEO of CT Homes and FortuneBuilders, a green home can result in the following benefits:
Green homes typically appraise a minimum of 10 percent higher than traditional homes.

On average green homes receive higher paying renters than non-green homes.

For investors, green homes have lower holding costs and significantly reduce your costs when flipping.

Green homes are eligible for various incentives, rebates and tax credits.
With green home improvements, the tax credits you become eligible for don't just reduce your taxable income, they reduce the money you owe in taxes, which means more money in your pocket. In fact, the tax credits could end up paying for the renovation! To decide on which home improvements to make this spring, it's necessary to take into consideration how they will enhance your home's value.
Green Home Improvements & Ideas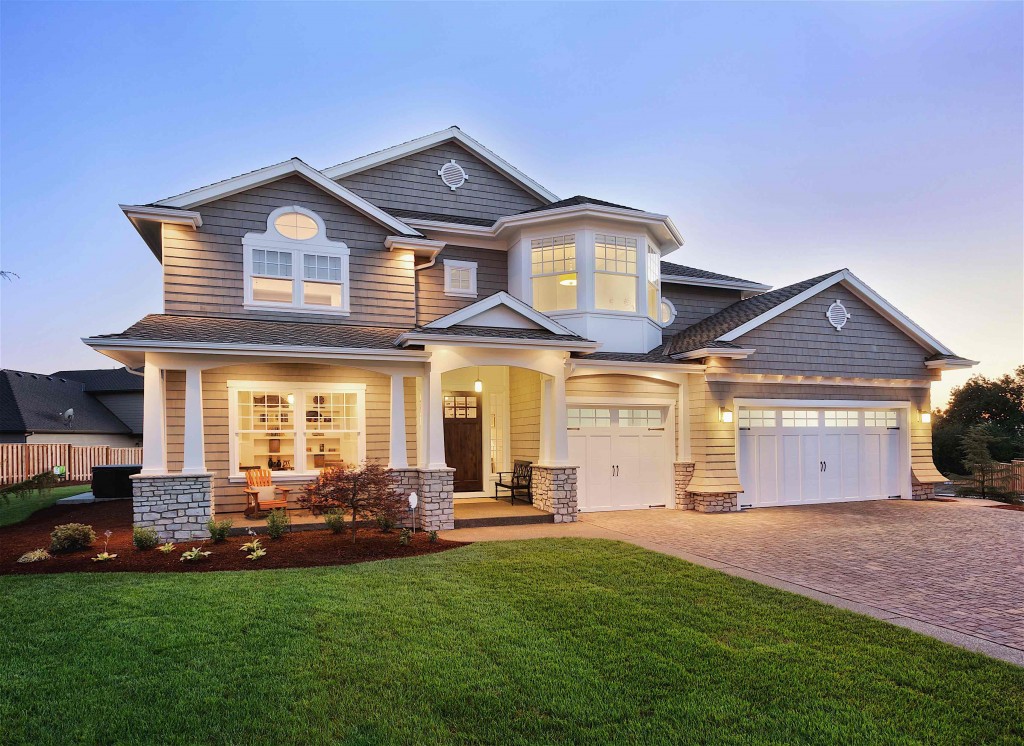 When considering green renovations, the first step is to take a home energy audit. On average, homes built in the 2000s use about 37.1 thousand British Thermal Units (BTUs) per square foot annually — compared to homes from the 1980s, which use about 43.5 thousand BTUs per square foot. The Environmental Protection Agency (EPA) offers the Home Energy Yardstick, an easy way for owners to self-audit their home's annual energy use, and compare to similar homes. Understanding your energy consumption will lead to small actions, which can create big change for the environment, and in your wallet.
No matter what's on your "honey-do" list this spring, these green home improvement should be at the top of your list: 
Smart Thermostats: Right off the bat, homeowners can save $130-$180 per year in energy costs simply by installing smart thermostats, which have been proven to save 10-12 percent on heating and 15 percent on cooling. In California, Nest has partnered with Southern California Edison to actually pay customers to use less energy. In fact, some energy companies will actually provide homeowners with a Nest smart-thermostat free of charge.
Energy-Efficient Windows, Doors & Skylights: Homeowners may be eligible for a tax credit of 10 percent by simply replacing windows, doors and skylights with energy efficient models. ENERGY STAR windows are proven to reduce energy bills by approximately seven to 24 percent, compared to non-qualified windows. Tax Credit: 10 percent of cost (up to $500).
LED Lighting:

As a win-win, LED (light-emitting diode) lighting is the way to go with your spring time home improvements. According to Redfin, the savings in green energy lighting is found in the payback period. For instances, a generic LED light may cost about $10 vs. $0.50 for incandescent bulbs, but it uses 80 percent less energy, and last 25 times long, for a payback period of six months (with annual energy costs of $0.44 vs. $19.70). LED light bulbs are also mercury-free and stay cool to the touch.

Solar Shutters:

Unlike your typical home shutter, the solar version uses photovoltaic panels to feed energy into a small inverter that plugs directly into an outlet, helping to return power back to your electrical system. The solar shutters can produce roughly 500 watts per hour. In addition, solar shutters been tested and proven to reduce heat transfer, including blocking out heat gain/loss better than any other shutter.
Energy-Efficient Refrigerator Compressor: The future in refrigeration is finally here. Whirlpool has partnered with developers to create the next generation variable-capacity household refrigerator using a linear compressor and other novel features. Compared with current refrigerators, the result is a 25 percent reduction in energy use.
"If every refrigerator in the U.S. were replaced with the advanced refrigerator design, the projected primary energy savings would be 0.56 quads per year–the equivalent of 100 million barrels of oil," said Ed Vineyard, director of ORNL's Building Technologies Research & Integration Center.
Solar: The embodiment of going green is adding solar to your home, and for good reason. While the price tag may scare off many homeowners, installing solar can achieve significant tax deductions and overall return on investment, including adding on average $26,000 to the resell value of an average home. Tax Credit: 30 percent of costs with no upper limit.
The requirements for Federal tax credits on solar energy systems are simple: photovoltaic systems must provide electricity for residence, and must meet applicable fire and electrical requisites. Tax credits for solar energy systems are available at 30 percent through December 31, 2019, according to EnergyStar.Gov, and credits will then decrease to 26 percent for tax year 2020, and 22 percent for tax year 2021.
HVAC Systems & Upgrade: The average homeowner spends roughly $2,200 a year on utility bills. Believe it or not, half of that cost is associated with the home's heating, ventilation and air conditioning (HVAC) system.
Solar Water Heater:

This is considered a "capital improvement" and qualifies homeowners for a deduction as high as 10 percent of the costs, including installation costs, according to the Nonbusiness Energy Property Credit. Solar-heated water tanks operate just like standard water heaters, however, they have electric, natural gas or propane backup systems, if needed.

Tax Credit:

30 percent of cost, including installation, with no upper limit.
Eco-Friendly Building Products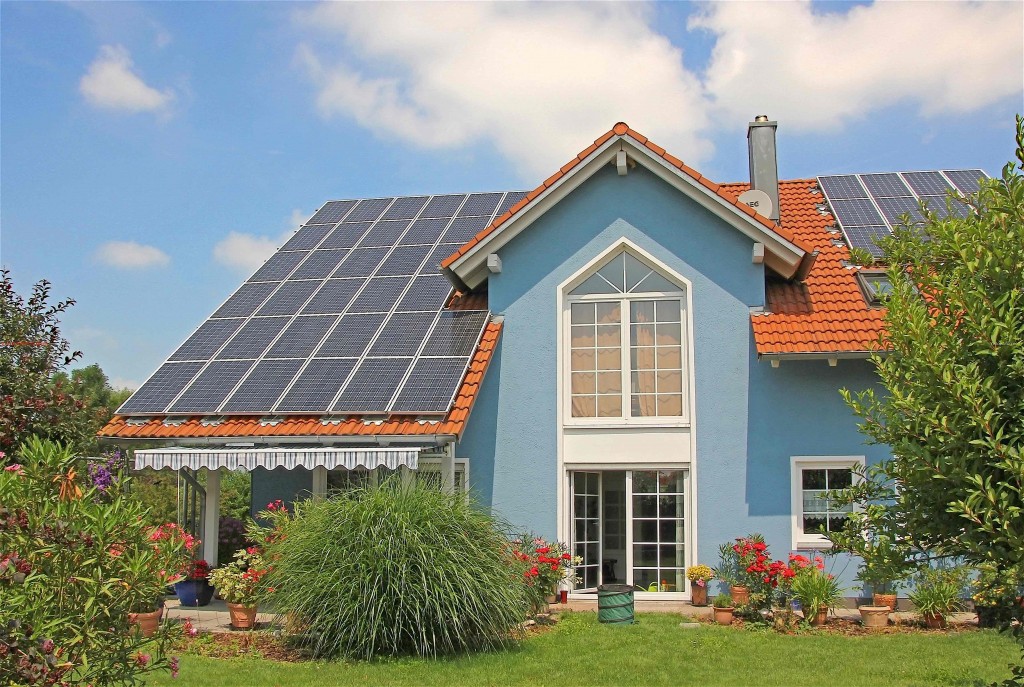 Green buildings made with eco-friendly products offer numerous benefits to homeowners. According to HGTV, a green building provides homeowners with durability, energy and water savings, and improved indoor air quality. "Homeowners can benefit greatly by owning a green home. The key to encouraging more green building is to educate homeowners that if they decide to go green, they can have a more durable, more energy-and-water-efficient and healthier home for about the same costs as a conventional home."
A green home–by definition–is a house that is generally built or remodeled to conserve energy and/or water, use sustainable and/or recycled materials, and produce less waste. The following eco-friendly building products are ideal for your next green home improvement project:
Green Flooring: The popularity of traditional flooring continues to dwindle as new alternatives, including eco-friendly flooring, have prevailed in recent years among residential homes. Green flooring offers both health and environmental benefits for homeowners as it is generally made without the use of harsh chemical, is "sustainably" sourced, and reduces the indoor pollutant levels. The types of green flooring include:
Cork Flooring:

Very resilient and eco-friendly. Used since the 19th century.

Carpet tiles:

Made from 80 percent post-consumer recycled poly fiber.

Bamboo:

Fast-growing grass that is renewable, durable and attractive.
Insulation: The average size of the U.S. home has increased 30 percent since 2000, yet homeowners continue to neglect insulating their homes properly. One of the most eco-friendly and energy efficient options is loose-fill fiberglass insulation. Improving your home's insulation can lower your energy bill by roughly 10 percent, while making your home more comfortable year around. Tax Credit: 10 percent of the cost, up to $500.
Reflective Roofs: Another green home improvement worthy of a 10 percent tax credit, reflective roofs can help homeowners improve the temperature of their house, while also reducing their utility bill. To get started, simply paint your metal roof with an approved reflective paint or use approved reflective granules on your asphalt roof. Tax Credit: 10 percent of cost (up to $500).
Along with the aforementioned green home improvements, homeowners should be sure to have their homes tested for one of the various green home certification standards to ensure tax credits are implemented.
With copious amounts of incentives, rebates and tax breaks now available at your fingertips, as well as more homeowners discovering how easy it is to implement energy efficiencies, there's no longer an excuse not to go green. What green home improvements will you start this spring?