Key Takeaways
---
When you buy your first home, you'll find out that you're required to have hazard insurance. Most people have heard of homeowners insurance, but the number of people who have heard of hazard insurance is much lower. If it's required, why have you never heard of it before? How is it different from homeowners insurance, and what does it cost? Keep reading, and we'll explain everything you need to know about this specific type of homeowner protection.
---
[ Wondering how to fund your first investment deal? Click here to register for our FREE online real estate class where you can learn how to get started in real estate investing, even with limited funds. ]
---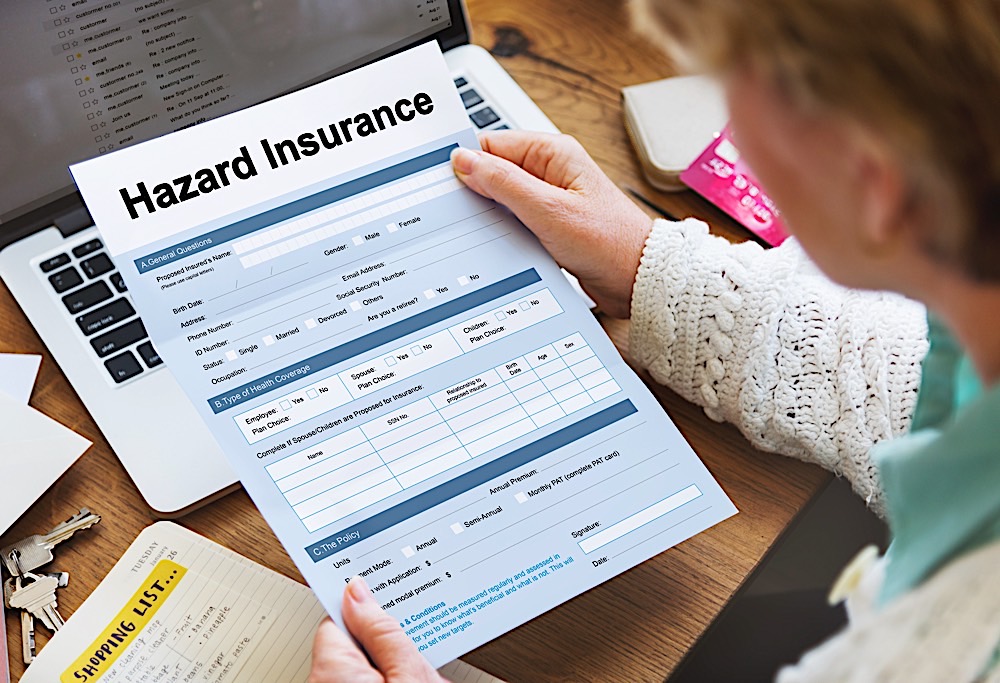 What Is Hazard Insurance?
Hazard insurance is a type of insurance that covers you in case your home faces danger. In this case, danger can range from hazards to natural disasters. The policy will help cover damage or loss caused by these hazards, such as structural damage or damage to your personal property.
When you buy a home, your mortgage lender will specify exactly what kind of coverage you must have. When signing your mortgage agreement, ensure that your insurer can provide you with a policy that matches your lender's requirements.
How Does Hazard Insurance Work?
Hazard insurance outlines what kind of damages will be covered, as well as what types of hazards and natural disasters the policy will protect against. A "named perils" policy will provide you with a specific list of what is covered. In an "open perils" policy, it instead lists what it will not cover. Your hazard insurance premium is based on your location and how much it would cost to replace your property in the case of a total loss.
Here is an example of a named perils policy, listing what type of hazards it will protect against:
Fires

Hail, ice, snow, and sleet

Lightning

Theft

Vandalism

Explosions or eruptions

Damage from falling objects

Damage from vehicles or aircraft

Sudden, accidental damage from utilities, such as electricity or water
Hazard Insurance Vs. Homeowners Insurance
Now, you may be wondering how hazard insurance is different from homeowners insurance. It turns out that there is no real difference between the two. Rather, hazard insurance is part of your homeowners insurance. You can think of it as a special sub-section of the policy, and it helps explain why you've never heard of the term before. If your mortgage lender asks you to get hazard insurance for your home, they're also referring to homeowners insurance.
How Much Does Hazard Insurance Cost?
The cost of hazard insurance depends on a few different factors. Most insurers will take the following into account when calculating your premium:
The age and value of your property

What your home is made out of

The policy limits you select

Your deductibles

Availability of security features
Some insurance providers will also offer add-on policies, such as flood insurance or personal umbrella insurance. The cost of bundling these optional add-ons together will sometimes lower your overall cost, rather than if you had purchased each policy separately.
Before you reach for the cheapest possible insurance, make sure you shop around. You need to make sure that the policy covers the hazards required by your mortgage lender. For instance, if you live in California and are subject to the risk of earthquakes, you'll want to make sure your policy covers them. It wouldn't make sense if the policy covered tornados instead. Finally, make sure that you can afford the policy deductibles you choose.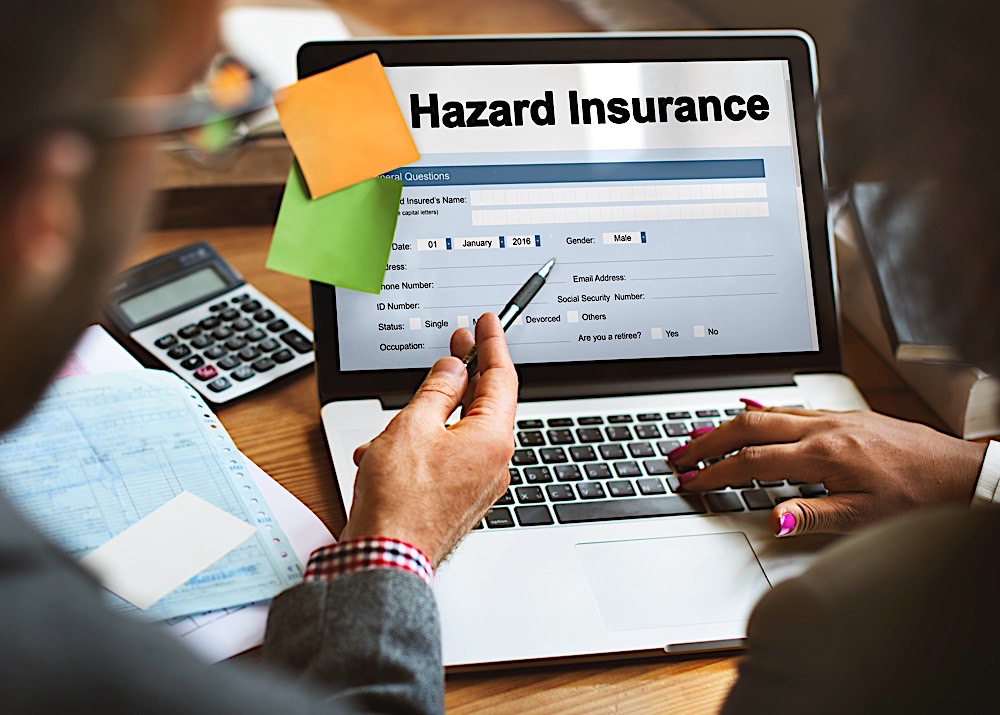 Who Offers Hazard Insurance?
As mentioned, hazard insurance is generally included as a part of homeowners insurance policies. This means that any of the major companies that provide homeowners insurance products will also have you covered for hazards and natural disasters. For instance, here are some household insurance names:
Liberty Mutual

Nationwide

Allstate

State Farm

Hartford
Should You Get Hazard Insurance?
If you're asking yourself if you should get hazard insurance, you likely won't have to decide. Almost all mortgage lenders require that you have a homeowners insurance policy. Since hazard insurance is automatically included in homeowners insurance, this means that you don't really have a choice!
However, you do have a decision to make in terms of which provider you will go through. Not all policies are created equal, and you want to make sure that you'll be covered if you get hit with a disaster. Certain areas are more susceptible to certain types of natural disasters. Naturally, you'll want to make sure that your policy covers those disasters. Ask yourself what you need, and make sure your plan includes it.
Summary
Unless you heard it here first, you likely heard about hazard insurance for the first time when you were preparing to buy your first home. It can be surprising just how many requirements you have to meet to take out a mortgage. However, keep in mind that these requirements exist to help you protect your precious investment. No one would wish a natural disaster upon you. However, if you were to be hit with an unexpected tornado that damages your home, you will be glad that you have that hazard coverage. If you already own a home and don't feel familiar with what's covered, this would be a great time to sit down and review your policy once again.
Did you know that your homeowners insurance policy also includes a hazard insurance policy? Share in the comments below!
---
Want to learn how to take advantage of the current opportunities in the real estate market?
Whether you're brand new to real estate or have closed a few deals, our new online real estate class covers everything you need to know to help you get started. Expert investor Than Merrill explains the best real estate strategies for today's real estate market to help get you on the path towards a better financial future.
Register for our FREE 1-Day Real Estate Webinar and get started educating yourself on how to invest in today's real estate market!