Key Takeaways
Key Takeaways
---
If you're considering upgrading your home, it can be tough to decide whether or not you want to add a room or make any other types of additions. First, you likely have a set budget to work with and can't afford every single project you could dream of. Second, it can be tricky to choose between projects that would make you intrinsically happy versus the projects that would add the most value to your home. In this guide, we'll help you navigate these decisions. First, we'll discuss if adding a room to a house adds value or not. Then, we'll reveal 5 different types of home additions that add value. Finally, we'll help you account for different home addition costs so that you can estimate your budget.
Does Adding A Room To A House Add Value?
Home additions are investments that can increase your home value. If you plan to stay in your home long-term, then making those changes to make the home fit your tastes and needs is worth it. Moreover, adding a room to your house can give you more space and increase your resale value should you decide to sell.
Here is a list containing common home addition examples and their respective return on investment (ROI), suggested by HomeAdvisor:
Adding a master bedroom with an ensuite bathroom: 63%

Adding a bathroom: 53%

Adding a sunroom: 49%

Making a two-story addition: 65%
---
[ Thinking about investing in real estate?
Register to attend a FREE online real estate class
and learn how to get started investing in real estate. ]
---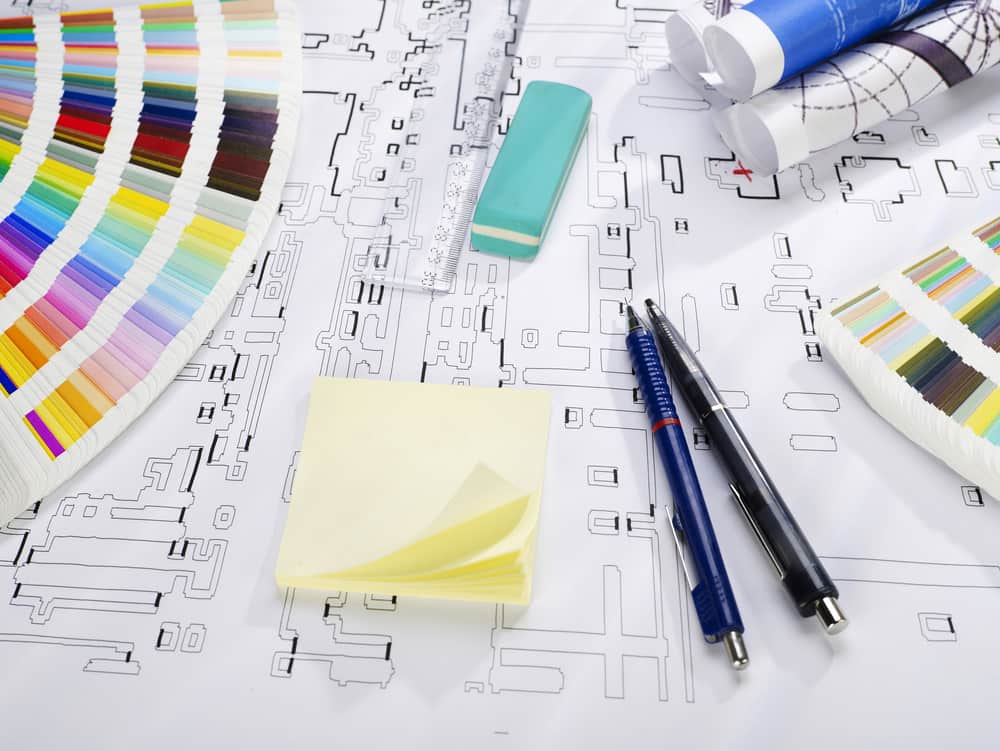 5 Types Of Home Additions To Add Value
Home additions can address your needs in terms of your budget, living space, and style. Whether you're having another baby or inviting your in-laws to come live with you, different life events can create the need for more room in your house. Projects can range anywhere between low-cost additions that you can do-it-yourself (DIY) to large-scale projects that are expensive and require a construction team. One might even argue that a conversion counts as an addition, especially if you're creating a functional living space out of a garage or an attic, for example.
The following discusses 5 types of home addition examples, all of which can improve your lifestyle and add value to your home.
Completing Unfinished Rooms
Do you have a space in your home that you avoid whenever possible? Maybe descending into your basement gives you the heebie-jeebies, or going up to the attic reminds you of a horror movie.
Completing unfinished rooms can often offer the biggest bang for your buck. This is because these spaces already exist in your home, which means that you don't need to make a structural addition to your property. By finishing an attic or a basement, you can create a livable and enjoyable space. These spaces also often feature an ample amount of square footage so that your house instantly feels much more spacious once the project is complete.
Converting A Garage
Do you have a garage? Can you get used to the idea of parking your cars in the driveway or on the street?
A garage conversion is when you repurpose a garage as a living space. This can be done by sealing the garage door and adding windows, flooring, and lighting. The converted garage can serve as an additional bedroom, home office, playroom, or even a man cave. The choice is yours.
If permitted by your city, you may even consider designating your garage as a small studio apartment by adding a bathroom, kitchen, and separate entry. Doing so can create privacy for an adult child or your in-laws who want to live with you. You might even consider renting out the studio space to a short-term or long-term renter to secure passive income. This latter option will help the conversion pay for itself.
Making A Conventional House Addition
If your property size and permitting allow it, you also have the option of making a conventional addition to your home. This means that you would build an additional structure that is attached to your home. It increases the square footage of your home and can serve as an additional room. Ideas include adding a master bedroom with an ensuite bathroom, a living room, or any other type of room that serves your needs.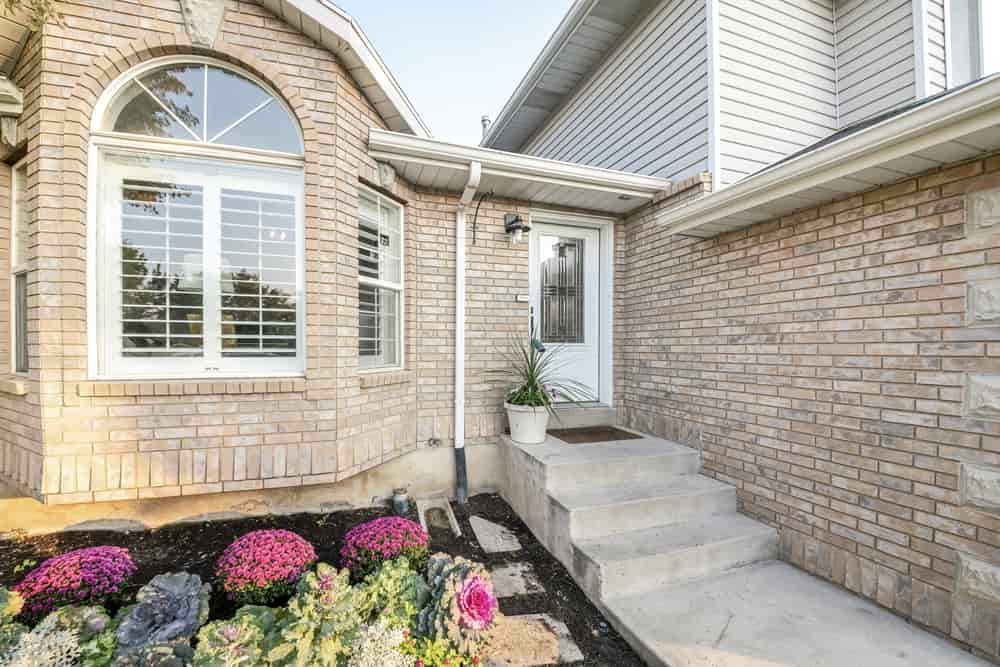 Adding Bump Outs
A bump-out is a less-expensive option that allows you to add space to your home without having to conduct any foundation work. A bump-out hangs over the existing edge of the house and can make an existing room feel more spacious.
Bump-outs can serve different purposes based on what rooms you choose to put them in. For example, a kitchen bump-out can feature a bench for the breakfast table. A living room bump-out could provide a cozy reading nook.
Adding A Sunroom
A sunroom can add a beautiful space to your home that will appeal to many homebuyers. This is especially true in cold-climate locations where going outside is not an option in the harshest winter months.
Sunrooms feature floor-to-ceiling windows, thus letting in large amounts of natural light. They are insulated, thus making them habitable throughout the calendar year.
---
[ Thinking about investing in real estate?
Register to attend a FREE online real estate class
and learn how to get started investing in real estate. ]
---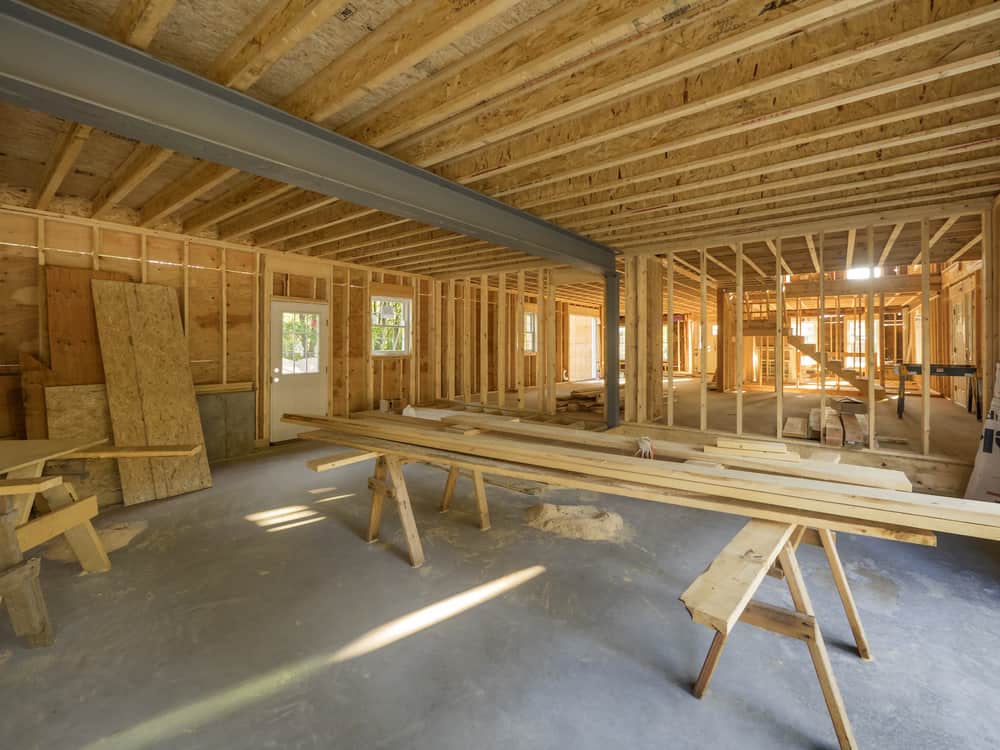 How Much Do Home Additions Cost?
The cost of home additions depends on several variables. As a general rule of thumb, larger projects cost more than smaller projects. If you have a specific home addition project in mind, it's helpful to conduct online research to get a ballpark estimate. Once you've narrowed the scope of your project, you can then get a more precise estimate from a prospective contractor. It's recommended that you build in a margin for possible errors and delays.
Some variables that affect home addition costs include materials, labor, and the type of project you select. We'll cover all of these and more next.
Home Addition Material Costs
Material costs are a major driver of home addition prices. This is because the cost of materials vary greatly; they depend on the size and scale of your project. Here is a sample of various home addition material costs:
Flooring: $0.50 to $15 per square foot

Roofing: $75 to $600 per square foot

Foundation: $4 to $25 per square foot

Paint: $2 to $5 per square foot

Support Beams: $1,150 to $4,600

Drywall and Insulation: $1 to $3 per square foot

Siding and Trim: $1 to $30 per square foot

Interior and Exterior Doors: $250 to $2,000 per door

Windows: $250 to $1,000 per window
Home Addition Installation Costs
We recommend that you allocate roughly thirty to fifty percent of your budget for installation. Depending on your project, you might need to hire different teams of professionals, such as roofers, plumbers, and electricians. Below you'll find a rundown of typical installation costs:
Architect Services: $2,000 to $10,000

Demolition: $500 to $10,000

Roofer: $2 to $5 per square foot

Electrician: $40 to $100 per hour

Plumber: $50 to $200 per hour

Carpenter: $75 to $100 per hour

General Contractor : $100 to $150 per hour

HVAC Technician: $50 to $100 per hour
Cost Of Adding A Room To A House
The cost of adding a room to a house largely depends on the type of room. Below you'll find various room types and their associated price ranges.
Attic: $40,000 to $50,000

Bathroom: $25,000 to $75,000

Bedroom: $50,000; $100,000 for an en suite

Dining Room: $20,000 to $45,000

Kitchen: $50,000 to $100,000

Laundry Room: $5,000 to $7,000

Living Room: $20,000 to $45,000

Mudroom or Sunroom: $8,000 to $12,000
Cost Of Different Style Home Additions
Various home additions come with different price tags and are influenced by the different styles and features you decide to add. To give you an idea, here are some common home addition features and their typical costs. We're providing a range of prices, as they can change based on size, style, labor, and quality of materials used.
Balcony: $5,000 to $10,000

Bump-out: $5,000 to $10,000

Cantilever: $15,000 to $20,000

Dormer: $5,000 to $10,000

Garage: $25,000 to $50,000

In-law suite: $50,000 to $100,000

Modular room: $25 per square foot

Porch: $5,000 to $25,000

Second-story addition: $500 per square foot
Home Addition Cost By Size
Last but not least, the size of your home addition will contribute to the overall cost. Here is a guideline of how much a home addition may cost, based on the square footage of your project.
100: $8,000 to $20,000

200: $16,000 to $40,000

300: $24,000 to $60,000

400: $32,000 to $80,000

500: $40,000 to $100,000

600: $48,000 to $120,000

700: $56,000 to $140,000

800: $64,000 to $160,000

900: $72,000 to $180,000

1,000: $80,000 to $200,000
Contractor Vs. DIY Home Additions
Another important aspect of taking on a home addition project is deciding whether you'll hire a contractor or do the home addition yourself (DIY).
If you take on the project yourself, you'll want to make sure that you have the necessary time and skills. If you have a full-time job and your in-laws are moving in next month, it might make more sense to hire a contractor. It might also make more sense to hire a contractor if you're worried that you'd end up botching the job.
On the other hand, you might go the DIY route if you're not in a rush or consider the project a hobby. Perhaps you have a natural knack for construction and love looking up "how-to" videos on YouTube.
You can also create a compromise. You can do as much of the work you're comfortable with and hire a contractor for the rest.
Summary
Home additions are not cheap, to say the least. For example, adding a room to a house can cost you anywhere between $8,000 to $200,000 depending on size, style, and quality of materials. Another important factor to consider is labor. Some handy homeowners will decide to execute the entire project on their own, while others will opt to hire a contractor and other professionals. Before you shy away from a home addition based on cost, consider the potential value you could add to your home. Yes, expanding and upgrading your home can be expensive, but it can significantly increase your resale value. More importantly, it can provide you and your family with more space and happiness in your abode.
---
Ready to start taking advantage of the current opportunities in the real estate market?
Click the banner below to take a 90-minute online training class and get started learning how to invest in today's real estate market!