Key Takeaways
Asking whether or not your financials are in order, as well as your budget, is an important question to ask before getting started in the home buying process.
Hidden expenses like HOA fees, closing costs, property tax, and private mortgage insurance should not be forgotten when buying a home.
Having a home buying needs and wants checklist will help your real estate agent narrow his or her property search.
---
If you're ready to move on to the homeownership phase of your life, having a home buying checklist is a must. Owning your own home may sound scary, especially if you're a first time buyer (and the process is not one that should be taken lightly), but that doesn't mean you should fear it. Instead, embrace it by being prepared with a proper checklist.
Don't start your home buying journey without this checklist by your side. Not only will you be more prepared to handle potential challenges that come your way, you'll also be setting yourself up for success.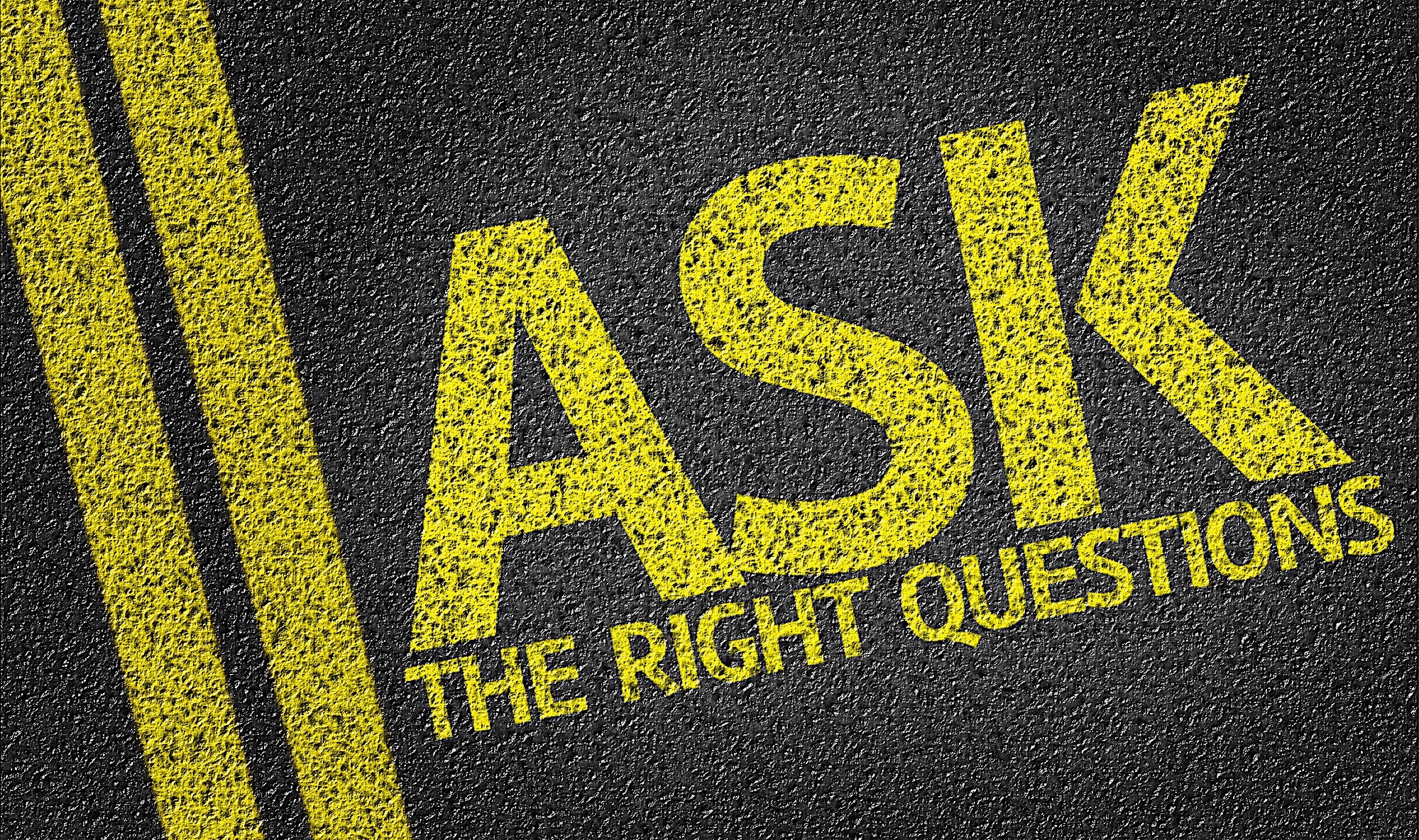 5 Questions To Ask Before Buying A Home
"Are my finances in order?" If you're already struggling to pay your bills, now may not be the best time to buy a home. However, there is no time like the present to start preparing. Step one on our home buying checklist, which you'll find if you continue reading, is to pay down your debt. Debt doesn't have to be a bad word, so long as you know how to manage it properly. Jumping into homeownership with bad credit, no savings, and a poor debt-to-income ratio, however, will not set you up for success. Having little to no credit history can also be problematic. While some banks will look at "alternative lines of credit" — like rental history, convertible car insurance, utilities, monthly subscription services, and cell phones — having some pattern of good credit and payment history is a must. Don't rush into homeownership if your financial house is not in order. The last thing any home buyer wants is to wind up defaulting on his or her mortgage loan. It's better to be safe than sorry when answering this important question.
"Will I be here long-term?" If you're not sure what type of home you want or you're not sure if you're ready to stick around the area you live or are looking to buy, you may want to wait before diving into homeownership. You may not plan to live in the first home you buy forever, but you should plan on staying in the area for the next three to five years. If you buy a house and sell it the next year, the property may not have had the time to appreciate, which could result in you losing money on the transaction. With closing costs and other post-purchase expenses, your home's value may not have time to catch up. If you're buying a home as an investment property, you could potentially choose to rent out the property if you wind up moving in less than three years; however, that strategy is an entirely different ball game. Are you working a stable job? Do you plan to start a family soon? Is your area up an coming? Answering these types of questions will help you decide whether or not you will live in a new home long-term.
"What hidden expenses can I expect? New home buyers often assume that a downpayment is the only cost of purchasing a property, but there are hidden expenses that should not be overlooked. There are closing costs, realtor fees, property insurance, and private mortgage insurance (for those who can't afford to put at least 20 percent down on their homes), to name just a few. In addition, four out of five buyers of new homes, which includes condos and townhomes, can expect to pay Homeowners Association (HOA) fees. These fees can add hundreds of dollars to a homeowners monthly payments. Utilities, trash, and water tend to be higher for home owners compared to renters as well. Thinking about these hidden costs shouldn't scare you, it should instead inspire you to create a realistic budget before buying. When creating this budget, be sure to include a savings for both routine maintenance costs as well as big-ticket projects like a paint job or new roof.
"How's the local market?" While experts tend to talk about the national real estate market as a whole, market trends vary city by city. Many neighborhoods across the country still have relatively affordable home prices; however, cities like New York and San Francisco are examples of expensive outliers. Other than pricing an economic trends, how does your market look from a more personal perspective? Are their decent local schools? Are crime rates low? Is there new residential and commercial construction present? Answers to these questions will tell you whether or not your market will be stable in the long run.
"Am I handy?" When you become a homeowner, you have to learn how to fix your own problems or have enough money to pay someone else to. Unlike renting, there's no 24 hour maintenance hotline you can call when you need to fix a leak or touch up some paint. While problems won't arise everyday, you must be mentally and financially prepared for when they do. If you think you're ready to be a homeowner, you are telling yourself you're ready to deal with issues you never had to think about as a renter.
---
[ Maximize your property value! Make these 12 ""high-ROI"" home improvements ]
---
9 Step Guide To Buying A Home
Do Your Research: Mind your due diligence and ask yourself the right questions (like those above and below) before deciding you're ready to become a homeowner.
Find An Agent And Start Shopping: Interview different agents to find one that is right for you and then let that person help you find a property that meets both your needs and wants.
Make An Offer: Draft an offer letter that appeals to the seller's emotions and stands out from the competition.
Work With Your Mortgage Lender: Decide whether or not a 30 year fixed rate or other mortgage option is right for you and work with your lender to discover if there are any home buying programs you qualify for.
Get An Inspection: Find a qualified professional inspector and make sure to request a detailed report in advance. After attending the inspection, ask a repairman or contractor to provide written estimates for all potential fixes.
Hire An Appraiser and Buy Title Insurance: Have the property appraised to determine its value and subsequently comparison-shop for title insurance.
Navigate The Closing Process: At this point, some home buyers will choose to hire an attorney, especially if they are buying a foreclosure or probate property. This step is also the time to lock in your interest rate and obtain a detailed list of closing costs from your lender.
Conduct A Final Walk-Through: To verify that everything is in working order, turn on all faucets and flush toilets, plug something into every outlet, check smoke detectors, test the heating and air, look for mold, and negotiate a closing credit if you find anything broken or missing.
Move In: Relax and enjoy your new home.

Home Buying FAQ
"Should I work with an agent?"
Working with a real estate agent or realtor is highly advised, especially for first time home buyers. While there are an abundance of online resources home buyers can use to aid in their searches, there's no comparison to the advice a real estate professional can provide from experience. The home buying experience can be stressful enough, especially if you're not an expert on the subject. Working with an agent can talk you through the legal sides of things while helping you vet properties.
"Should I talk to a bank before getting started?"
Prospective home buyers should most definitely talk to their banks before diving into their searches. Talking to your lender will help you determine how much you can actually afford. The last thing any homeowner wants is to find the home of their dreams only to find that they can afford it. There's no reason to even view a home listed at $300,000 if you can only afford $250,000. Talking to a bank can also help you determine whether or not you qualify for any home buyer programs or loans. Lastly, a bank will explain all additional costs associated with buying a home in order to prepare buyers.
"What are the benefits of owning vs renting?"
Buying a home can be a great investment. If the market continues to appreciate, which it's expected to do, you can sell your property or rent it out in the future for a profit. Currently, interest rates are at an all time low, which is something new home buyers can and should take advantage of. Locking yourself into a 30 year fixed-rate mortgage will allow you to hedge against potential future interest rate hikes.
That being said, renting can be a better option for some people depending on their circumstances. If you move around a lot for a job, you aren't ready to settle down, or you don't have enough savings to become a homeowner, you may be better suited for renting. If you cannot confidently and honestly answer the above questions in a positive way, you may want to stick to renting until you can.
"How can I make my offer letter stand out?"
There a plenty of strategies for writing an offer letter that actually gets accepted. If you aren't able to make the highest offer, or you simply don't know whether or not there are other competitive bids in the mix, finding another way to stand out is a must. Appealing to the seller's emotions is one way to prove you're the right buyer. Finding a hobby or interest both you and the seller have in common and highlighting that in your offer letter could help you get noticed. If you take this route however, it's important to remain genuine and honestly explain why you want the property.
Offering to pay the seller's moving fees, promising a quick close, or paying all cash are other ways to help your offer letter win over the seller's heart.
"What is an earnest money deposit?"
Earnest money, also known as a good faith deposit, is when the buyer provides the seller's real estate company a deposit to hold in their escrow account. The purpose of an earnest money deposit is to show the seller you are serious about purchasing their home. Note: the earnest money deposit is subtracted from the final number the buyer pays at closing. And remember, the larger the deposit, the stronger the offer appears.
"How do I know if a property is a good deal?"
This is where working with an agent will come into play as he or she should have a good idea of whether or not a specific property is truly worth the listing price. Looking at what comparable properties in the area are selling for is another way to discover if a home is priced fairly. Finally, pay close attention during the inspection phase of the home buying process to find out if the sellers are being fully upfront about all the issues with their property.

The Ultimate Home Buying Checklist
Pay Down Debt: Have outstanding credit card debt, student loans, auto loans, or even outstanding traffic tickets? If the answer is yes to any of the above, pay it off before starting your home search. Not only will debt make it harder for you to qualify for a loan, you're also setting yourself up to fail come time to pay your closing costs, mortgage, and insurance.
Create A Budget: When you become an official homeowner, you need to a monthly — or even weekly — budget to help avoid defaulting on your loan. Keep extra savings for unexpected maintenance issues and property taxes. Sticking to a budget will keep you on track and make homeownership a breeze.
Gather Essential Paperwork: Have the following documents ready to go: W-2 forms from the past two years, pay stubs from the past 30 days, proof of other sources of income, federal tax returns from the past two years, recent bank statements, details on long-term debts like car or student loans, and your ID and social security numbers.
Determine The Right Loan Option: Choosing a mortgage is a big decision as it is a long-term commitment. While most home buyers opt for a 30 year fixed rate mortgage, there are other options. Check current mortgage rates and shop around for the best lender (we recommend comparing at least three lenders before making a final decision).
Get Pre-Approved: Getting pre-approved is a very important step to take before starting your search because it will help to determine your budget. A pre approval letter will also show sellers and your agent that you are a serious buyer who is ready to go head to head with the competition.
Shop Around: Once you've completed the above steps, you can begin your search. Use sites like Zillow and Trulia, as well as the MLS if you're working with an agent, to find the home of your dreams.
Should I Have A Home Buying Needs And Wants Checklist?
The short answer is yes, you should most definitely have a home buying needs and wants checklist before beginning your property search. But let's backtrack, what exactly is a home buying needs and wants checklist? After viewing dozens of beautiful homes, you may start to confuse your wants and needs. For example, you may want a pool or heated tile floor in the master bath, while you need a two car garage.
Make your home buying needs and wants checklist before beginning your search and give it to your agent. This way, your agent won't even show you homes that don't meet your true needs. The last thing a home buyer wants to see is a property that fits all their wants but doesn't meet their actual needs. After endless property searching, you don't want your judgement to be clouded, which is why this list is a must for all home buyers.
Having a home buying checklist before jumping head first into the home buying process will help keep buyers focused and on track.
If you have any other home buying tips, please let us know in the comments below.