Key Takeaways
The more accurate fix and flip investors are at estimating home construction costs, the better chances they have at realizing success.
There are several home construction costs to be aware of, not the least of which must be accounted for.
Loans are made available specifically to those looking to rehab a property.
---
Home construction costs can be intimidating for investors of every level, and rightfully so: few aspects of a fix and flip can impact the outcome of a deal more than the amount spent to make it attractive to potential buyers. The amount an investor spends on a rehab will, after all, undercut their own profit potential. It is, therefore, in an investor's best interest to budget accordingly. Spend just enough to make the home slightly better than those around it, but not so much that your profit margins evaporate from overspending. There's a fine balance that needs to be given special consideration.
In order to walk the fine line between profit and loss, you must know how to estimate your home construction costs. At the very least, it's only those that can estimate their costs accurately that will be able to determine whether or not a deal is worth pursuing. And what is a great real estate investor, if not for someone that can place the odds of success in their favor?
If you want to place the odds of success in your favor, learn how to accurately estimate home construction costs.
Residential Construction Costs
Here's a comprehensive list of the most common home construction costs you'll need to account for on your next fix and flip project:
Necessary Costs That Don't Add Value: These are the home construction costs that don't add value, but are nonetheless necessary to facilitate the entire rehab process. In other words, they will serve as the foundation on which each and every subsequent cost is added. Most notably, these costs include permitting (including pulling permits), demolition, and the dumpster rental that will allow you to proceed with a rehab. Again, these costs do not add value to the home, but they do allow the whole process to move forward. These particular cots will vary by state and municipality, so be sure to contact the proper authorities before you make approximations.

Exterior Landscaping & Paint: While not always necessary, fix and flip projects can almost always use a new coat of paint on the exterior. Electing to paint the exterior will almost certainly add instant value, and should only cost somewhere in the neighborhood of $1,500. That's an average, of course, as different home sizes will call for different costs. In addition to a new paint job, try putting about $500 into the landscaping; not enough to turn it into a tropical oasis, but just enough to make it more aesthetically appealing.

Miscellaneous Exterior Costs: Few things are more integral in selling home than its own curb appeal, and your construction costs should reflect as much. That said, be prepared to address any exterior issues that need fixing. It's here where you will want to account for any concrete, fencing, garage door, deck and stucco work that needs to be done. And since many of these fixes can represent "big ticket" items, it's not uncommon for these repairs to total somewhere around $6,000 to $7,000, and that's if no major repairs are needed.

Interior Walls: The interior walls can tell a story unlike any other home feature; therefore, they need to be given special considerations. Not unlike the exterior paint job I hit on before, almost every remodel will need to fix some issues with the interior walls. Whether it's removing scuff marks, applying texture or painting, there's almost always something that can be done. In fact, the walls need to look brand new, and fix and flip investors need to spend the money necessary to do so. It is worth noting, however, that wall repairs can vary in cost. Framing and drywall alone can run a minimum of a few thousand dollars, whereas paint can add an additional $1,500 to the overall home construction costs.

Flooring: As with everything else I have discussed up to this point, flooring will almost always be a necessary cost in a proper fix and flip deal. No homebuyer, for that matter, will be excited by the prospect of moving into a new home with poor flooring. That said, you'll want to add flooring that's on par with nearby comparables. Depending on the area, you may need to install new tile, wood or carpet flooring. Just know this: flooring can run fix and flip investors somewhere in the neighborhood of $7,000, and can vary greatly in either direction depending on the materials used and the size of the house.

Plumbing, HVAC & Electrical: This is one area where costs can vary significantly based on the status and age of the home. Some homes, for that matter, may not have any issues with the plumbing, electricals or heating ventilating and air-conditioning (HVAC) unit. Others, however, may need to replace each of these entirely, which could easily total at least $10,000. And since each of these aspects are important to a home's functionality, they will need to be added to the home construction costs.

Doors & Trim: Again, not every home will need to replace each door or any trim. However, it's relatively common to account for new doors in your construction costs, as they can add to the perceived value of the home.

Bathrooms: According to the 2018 Cost Vs. Value Report issued by remodeling.com, the average minor bathroom remodel will run rehabbers about $19,134.

Kitchen: According to the same 2018 Cost Vs. Value Report issued by remodeling.com, the average minor kitchen remodel will run rehabbers about $21,198. That is, of course, if you include everything down to the plumbing and electricals — a full-gut, if you will.

Marketing: While not necessarily a home construction cost, fix and flip investors will need to account for the amount of money they spend marketing the home for sale. Marketing costs can include everything from staging to ads in local newspapers.
---
[ Do you control your finances or are your finances controlling you? Find out how real estate investing can put you on the path toward financial independence. Register to attend a FREE real estate class, upcoming in your area. ]
---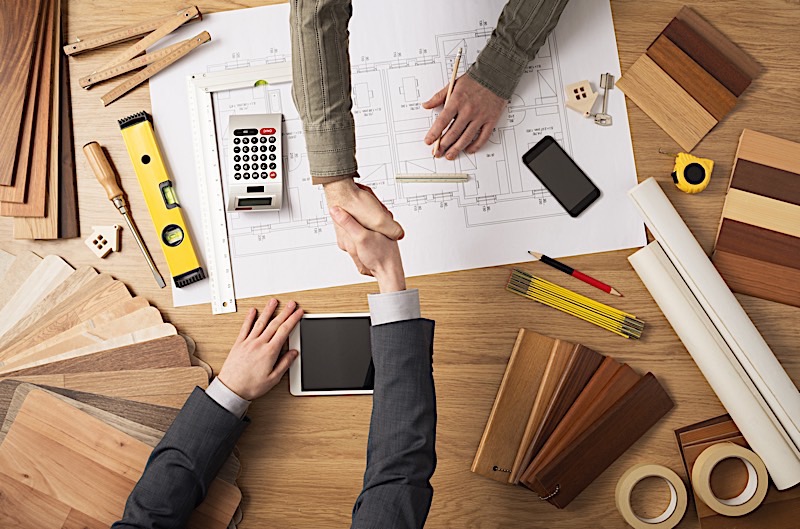 Construction Soft Costs Vs. Construction Hard Costs
It is worth noting that not all construction costs are created equal. There are, in fact, two distinct categories: soft and hard costs. Soft construction costs are those costs that aren't directly correlated to construction costs. Here are some examples:
Architectural and engineering fees
Legal fees
Permits
Taxes
Insurance
Hard construction costs, on the other hand, are costs incurred from physical construction, not excluding equipment. Otherwise known as "brick-and-mortar costs," hard construction costs are most closely associated with the building's structure, site and landscape. Here are some common examples:
Labor required for construction
Materials required for construction
Utilities
Equipment
Paving
Grading
Pool Construction Costs
Not surprisingly, there are some regions in which pools have become a bit of a commodity. Hot and dry areas, for example, may actually push most buyers to pay a premium for a home with a pool. And if that's the case, you may want to consider adding pool construction costs to your budget.
According to HomeAdvisor, the average pool construction cost is $22,766. Of course, that's just an average, and the cost of the pool will most likely be determined by the value of the home it's being added to. That said, some high end pools can set your home construction costs back upwards of $100,000, so be certain you know buyers in your area will be interested.
Garage Construction Costs
Garage construction costs, not unlike their pool counterparts, will vary. A low end garage, for example, may only set fix and flip investor back about $6,030, according to HomeAdvisor. However, a high end garage can easily reach $56,000 or more. Fortunately, most homes will rest somewhere in the middle, as the national average garage construction cost is about $26,077.
Cost To Build A House Calculator
I want to make it abundantly clear: there is no universal cost to build a house calculator. There are simply too many variables to take into consideration, let alone state and federal regulations. On top of that, the cost of materials is always fluctuating and the cost of labor will depend on who is paid to do the job. Having said that, HomeAdvisor has broken down the average cost to build a home.
As it turns out, the average amount of money you will need to build a home is $284,349. Again, that's just an average, as low end home can be built for as little as $17,000, and high end homes can flirt with the $700,000 mark.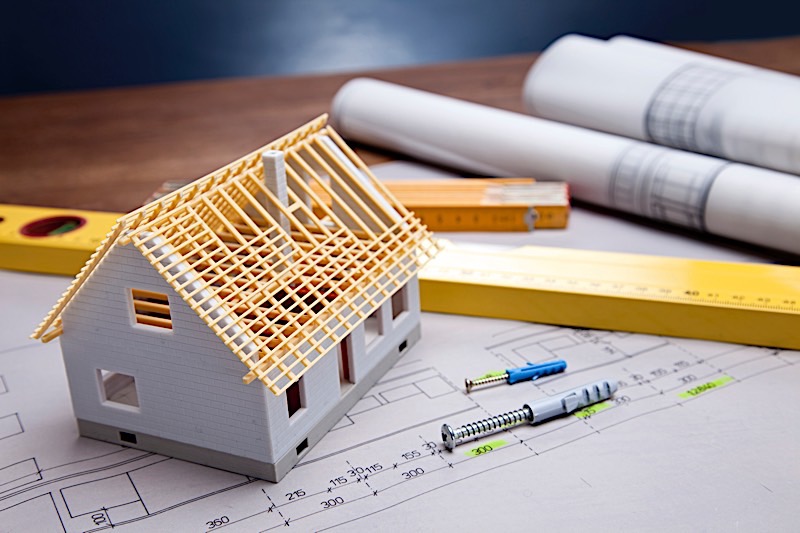 Home Construction Loans
Fix and flip investors are awarded several home loan options, but there are even fewer that will contribute to the construction process. That's right, some loans will actually supplement your construction and labor costs. And one construction loan is perhaps more common than any other: the FHA 203(k) rehab loan. Otherwise known as the renovation loan, the FHA 203(k) rehab loan "enables homebuyers and homeowners to finance both the purchase or refinance along with the renovation of a home through a single mortgage," according to HomeBridge. Most notably, the rehab loan allows those looking to acquire and rehab a home to use one loan, instead of two.
If you are looking for a less traditional loan, however, there's always my favorite: the private money loan. The first source of funding you will want to familiarize yourself with a s fix and flip investor is the private money lender. As their name would lead you to believe, private money lenders are just about anyone with a little extra money on their hands and an increased propensity to invest it. What's more, private money loans can fund both a home's acquisition and rehab.
Home construction costs are nothing, if not necessary for today's best fix and flip investors. After all, you have to spend money to make money, right? The key, however, is to find a balance; you need to know exactly how much money to spend and what to spend it on. Do you have any home construction costs you believe should have been added to the list above? Please feel free to let us know in the comments below.
🔒 Your information is secure and never shared. By subscribing, you agree to receive blog updates and relevant offers by email. You can unsubscribe at any time.