House hunting can be an exciting process, but it could also turn out to be a disappointment depending on your location. Many homebuyers struggle if they live in markets where low inventory intersects with sky-high prices. This means that you have less to choose from, and the few listings you can afford may not suit your tastes or needs. You might be tempted to scrap the idea of buying a house altogether and build your own house instead.
Building a house from the ground up has its pros and cons. On one hand, you get to build a home customized to your needs and preferences. On the other, the cost to build a house can be hefty. This guide will break down the average costs of building a house in the U.S. and help you decide if it's a better deal to buy or build in your neighborhood.
How Much Does It Cost To Build A House?
According to Rocket Mortgage, the average cost to build a house in the U.S. is currently $284,057. Compared to the median home sales price of $408,800, that's not too bad.
However, these numbers don't paint the whole picture. The cost of building a house varies by location, along with the market prices of materials and labor. Further, you still have to buy and prepare the land that the house will sit on. We'll go over some of these costs later on.
For now, here is an overview of the national averages on homebuilding costs:
U.S. National Average: $284,057

Minimum:$80,000

Maximum:$1,000,000

Average Range:$119,412 – 449,159
Average Cost Of Building A House: Per Bedroom
The cost of building a house can be further broken down by the number of bedrooms and location. Here are the national average costs of building a house per bedroom:
1 Bedroom: $80,000 – $400,000

2 Bedrooms:$100,000 – $480,000

3 Bedrooms:$150,000 – $800,000

4 Bedrooms:$200,000 – $1,000,000
Average Cost Of Building A House: By Location
Location is always a major cost determinant in real estate, and building a house is no exception. Here are the average costs to build a house by state:
Alabama:$200,000 – $380,000

Arizona:$200,000 – $625,000

California:$200,600 – $600,000

Colorado:$300,000 – $500,000

Connecticut:$300,000 – $800,000

Florida:$240,000 – $350,000

Georgia:$100,000 – $400,000

Illinois:$200,000 – $750,000

Maryland:$200,000 – $380,000

Massachusetts:$250,000 – $600,000

Michigan:$225,000 – $265,000

Mississippi:$180,000 – $300,000

Missouri:$310,000 – $485,000

New York:$250,000 – $950,000

North Carolina:$320,000 – $450,000

Ohio:$290,000 – $345,000

Oregon:$175,000 – $400,000

Pennsylvania:$345,000 – $450,000

South Carolina:$300,000 – $400,000

Tennessee:$185,000 – $380,000

Texas:$235,000 – $660,000

Virginia:$200,000 – $560,000

Washington:$200,000 – $450,000

Wisconsin:$220,000 – $400,000
---
[ Thinking about investing in real estate?
Register to attend a FREE online real estate class
and learn how to get started investing in real estate. ]
---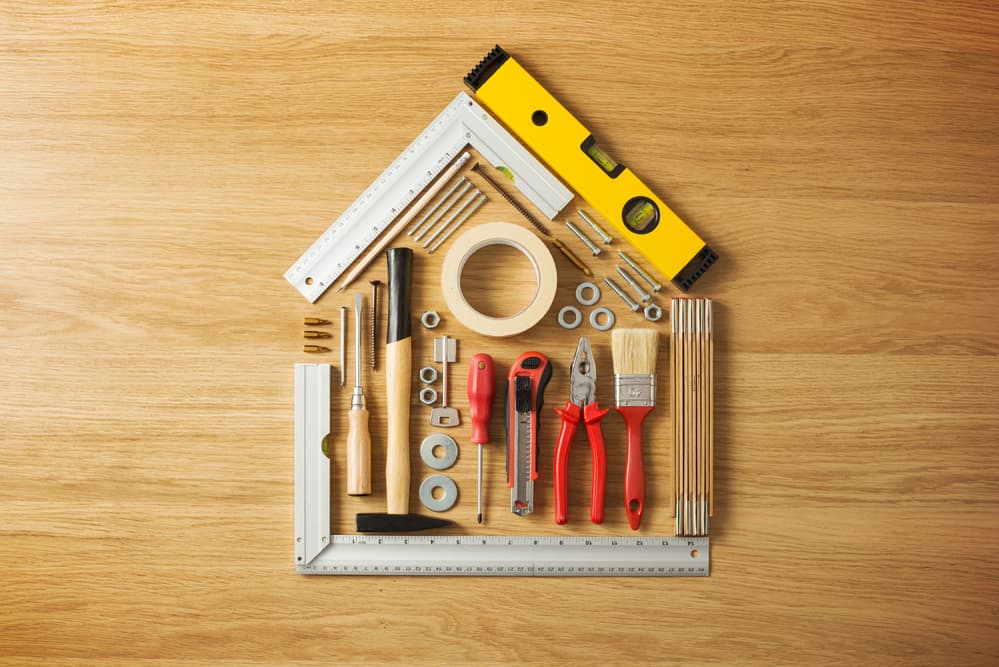 Costs Of Building A House Overview
When you're making a significant investment like building a home from the ground up, you'll likely want to know how your money is being used. The following sections help break down the average costs of building a house, and they also provide insight into the phases of the project.
Land Purchase & Preparation
Before you can build a house, you need the land that it will sit on. Further, the land has to be cleared and prepared before workers can begin building.
The purchase price of a plot of land depends on the location and number of acres. According to the U.S. Department of Agriculture, the average acre of land costs $3,100. The cost of clearing and preparing land runs between $1,500 and $5,000. For instance, a heavily wooded area would cost more to clear and prepare.
The total process of buying, clearing, and preparing the land costs an average of $80,000.
Drawing Plans & Acquiring Permits
Once the land is acquired, your architect will draw up plans for your home. Meanwhile, your general contractor will work with you to obtain the necessary building permits.
House floor plans can cost roughly $5,000, and this price can be driven up depending on the complexity of the design—plan on spending at least $2,000 on required building permits.
Building The Foundation
The home building process begins to feel more real once all the preparatory work concludes. Next, it's time to break ground and start building the foundation. This process costs an average of $14,500.
The cost varies depending on the type of foundation you choose. For instance, a simple concrete slab foundation is the most affordable option, and the most expensive option is a foundation that includes a basement. You can opt for a crawl space if you want to land somewhere in the middle. Each type of foundation provides its own advantages and disadvantages, so be sure to discuss them with your contractor.
Framing The House
Have you ever walked by a construction site and seen the bare skeleton of a building? This process is called framing. The floors and walls are framed with plywood and oriented strand board. Finally, the trusses for the roof are built above the wall frames. The house begins to take shape toward the end of this phase. The average cost is $35,000, ranging between $20,000 and $50,000 depending on size and floor plan.
External Feature Installation
Once the framing is complete, it's time to install external features. This includes outdoor walls, roofs, and other openings. Exterior finishes such as siding, windows, and doors are put in. Last but not least, the roof is covered in shingles. This process costs roughly $50,000. Once this is complete, the home exterior is nearly complete, and your contractor's team will work on the interior.
Plumbing & Electrical Installation
So far, the construction team has worked on the structure of the home. Now it's time to make the home functional by adding plumbing, electricity, and other major systems. For instance, an electrician will need to connect you to power and wire your home. Installing these systems can cost upwards of $60,000.
Adding Interior Features & Finishes
After plumbing and electrical systems have been installed, interior features and finishes can be added in. This includes basic components that will turn the structure into a home, including drywall and flooring.
Aesthetic and functional features will also come in, such as light fixtures, countertops, cabinets, and appliances. Expect to pay at least $100,000 during this phase of the project.
Finalizing Additions
A home represents something greater than the sum of its parts. This means that you're not exactly done when the house itself is complete. You'll still need to incorporate final additions, mainly in exterior areas.
This includes paving a driveway, building a deck, and landscaping. These may not seem necessary but they are an important aspect of making the property feel homey. Further, investing in your curbside appeal can pay off as it will elevate the attractiveness of your home and thus increase its perceived value to future homebuyers.
Home Building Material Costs
The cost of building a home can fluctuate due to price changes in building materials. The economy influences these changes. If you're lucky, you'll build your home when prices are relatively low.
Unfortunately for recent homebuilders, the cost of building materials soared throughout the COVID-19 pandemic. Supply chain disruptions caused scarcity in raw material supplies and thus drove up prices. Demand continues to stay strong, making it difficult to catch up.
This, of course, can impact your decision to build a home. It may make sense for you to monitor prices and strike at a time when the cost of materials is relatively low.
Below you'll find a discussion of key building materials and their historical prices.
Lumber
Lumber is the main material used in home building projects. Lumber comes in a wide variety, spanning from cedar to pine. Lumber prices rose to $592 per thousand board feet in October 2021. Although it may not seem like much at first, it is a significant price hike to consider. It added as much as $36,000 to the average price of building a home during the COVID-19 pandemic.
If you don't want to become a materials expert when estimating the cost of building your home, it would be wise to monitor the price of lumber as an indicator of general building costs.
Concrete
Many contractors incorporate concrete into building plans because the material offers advantages. It's sturdy and can help shield your home from mold, moisture, and fire. It's also durable and retains heat. You'll be happy you used concrete when looking at your first heating bill.
Concrete is $4 to $8 per square foot. The total cost of using concrete depends on how much you use. If you are building a concrete home, the cost could range between $200,000 to $400,000. The expense would be a fraction if you only use concrete for certain parts of the house.
Roofing
For a roof that is an average of 17 square feet, the cost can range from $2,500 to $25,000.
This range in pricing is attributed to material. For instance, an asphalt shingle costs $1.50 – $5.50 per square foot. Metal roofing is $6 to $14 per square foot, and Cedar shake-style roofing will cost you $5 to $7 per square foot.
Roof replacement is notoriously costly. Metal is more expensive than asphalt but is low-maintenance and lasts decades longer. Before you choose the cheapest option, think about your possible long-term costs.
Siding
Siding is a material installed on the exterior of your home. It insulates and protects your home from the elements and damage such as water or pests.
Be sure to choose a durable product, as poorly installed siding can leave your home more vulnerable. Plan on spending around $12 per square foot.
Drywall
Drywall is an insulated material used to make the walls and ceilings of your house. You can choose between several different types of drywall, including those that are resistant to mold, fire, or moisture.
A four-by-eight-foot panel of drywall is priced at $15. However, you might pay as much as $60 if you opt for thick panels that also soundproof your home.
Flooring
Flooring is not only necessary, it adds design appeal to every room of your home. You might opt for hardwood in some rooms and carpet in others. Perhaps you might incorporate stone in the bathrooms. Plan to pay between $3 to $33 per square foot. Different types of flooring typically offer affordable to luxury options to choose from to help fit your budget.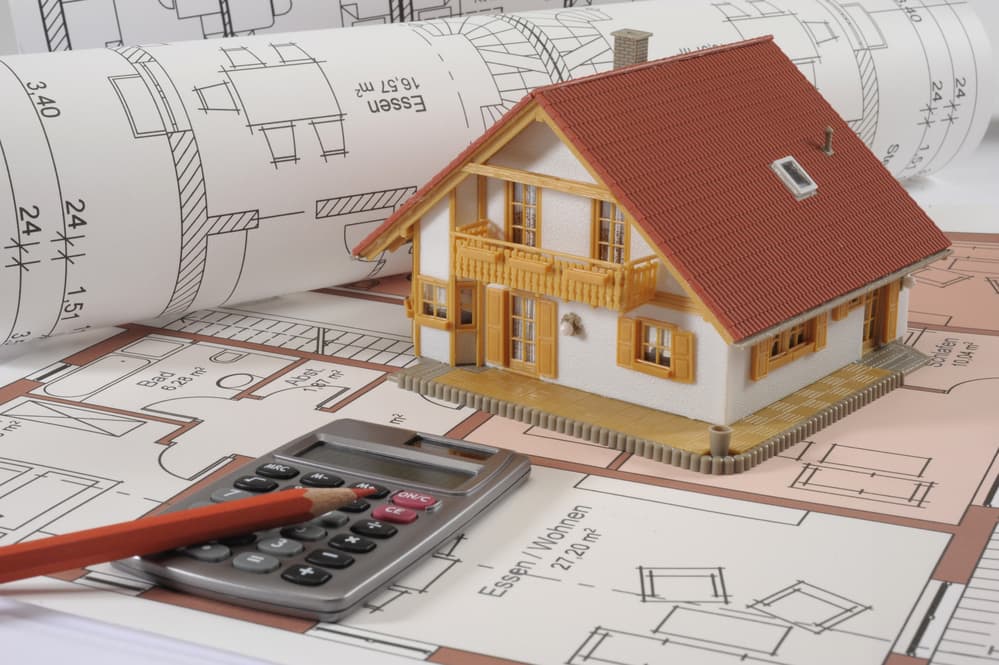 Cost Of Building A House By Size
The cost of building a house can also be categorized by size. You may have noticed that the cost of materials varies based on quality and the volume required. The larger your home, the more material you need, thus driving up the final price.
Here is a breakdown of the average prices of newly constructed homes of different sizes:
800 square feet: $80,000 – $160,000

1,000 square feet: $100,000 – $200,000

1,200 square feet: $1200,000 – $240,000

1,500 square feet: $150,000 – $300,000

2,000 square feet: $200,000 – $400,000

2,500 square feet: $250,000 – $500,000

3,000 square feet: $300,000 – $600,000
What Factors Affect The Cost Of Building A House?
So far, we've gone over several different factors that affect the cost of building a house. Some of these included location, the price of land, square footage, and materials. We also shared average costs and pricing for these variables.
Although learning about these average prices is informative, it is difficult to understand how much it would cost to build your own home without performing some research in your area.
Your final cost will be a product of things that are both in and out of your control. For instance, you can control the size and type of your home and the type and quality of materials you use. However, you cannot control certain factors such as real estate trends and the supply and demand of labor and materials.
Some recommended steps include researching the average prices of new construction in your area and obtaining estimates from contractors.
When Should You Build A New House?
Building a new house is quite the undertaking and a personal decision. When is it appropriate to take the plunge?
Finances are often the deciding factor, but other things could sway you in one direction or the other. For instance, maybe it's your dream to be a homeowner, but the inventory of pre-existing homes in your area is near impossible. In another example, maybe you are extremely picky and don't want to settle for a house other than one that is perfectly executed to your vision.
Timeline is another important factor. It's reasonable to assume that you'll get to move into a pre-existing home sooner than a new build. Building a new home can take months, possibly over a year. Even if you are making extensive renovations to an older home, you would still get to move in faster.
How To Finance Building A House
You may have already begun to add up estimated costs to get a rough idea of how much it would build your own home. It certainly is not cheap.
This means that you'll need to finance your home construction project. You can't apply for a traditional mortgage as you would if you were to finance the purchase of an existing home. Instead, you'll need to apply for a home construction loan.
These are loans that finance the building of your new home that convert to a traditional mortgage once the project is complete.
Summary
The cost of building a house certainly isn't cheap. However, it may be the better alternative to buying an existing house in some areas. This could be true if you live in a particularly inflated neighborhood or inventory is limited. Further, certain areas could provide a competitive advantage when buying land. If you have a strong desire to build your dream home, then it's certainly something to consider. Be sure to factor in the price of materials and labor before taking the plunge. Working with local contractors to get estimates and quotes is the most accurate method of finding out whether building a home from the ground up would be feasible.
---
Ready to start taking advantage of the current opportunities in the real estate market?
Click the banner below to take a 90-minute online training class and get started learning how to invest in today's real estate market!