Key Takeaways
Not all home upgrades are created equal. But some projects can increase the value of your home by up to 10 percent! (Like boosting curb appeal).
Adding a deck to your backyard has a recoup rate of 90 percent or home come time to sell.
Smart thermostats, automatic door locks and solar panels are three smart home technology upgrades that add value.
---
Almost every homeowner has that never ending list of home upgrades they wish they could complete. But not all upgrades are created equal. In fact, certain home upgrades on this comprehensive list can increase the value of your home by up to 10 percent! So whether you're looking for a few simple improvements to give your home a small facelift or you're planning to sell and want the price your home deserves, these upgrades are easy to do and relatively inexpensive.
Home Upgrades Worth Paying For
Add A Deck. If you're looking to sell your home for the prices it deserves, the addition of a deck is almost guaranteed to add value. Paying a professional to build a deck in your backyard will run you about $11,000, assuming the size of the deck is about 16×20 feet and uses basic pressure treated wood. However, most see a recoup rate of 90 percent or more come time to sell. Spruce up a new deck with outdoor furniture, easy to maintain greenery, and maybe one or two strands of outdoor string lights. Creating an outdoor living space is not only appealing to the eye, it also makes the home feel bigger as a whole.
Spruce Up The Master Bath. While a major bathroom remodel has a 93.2 percent return at resale rate (on average), you don't necessarily have to go "all out" to see a return. In fact, by giving your master bath a just small facelift, the average return at resale is over 100 percent. Meaning, if you put $10,500 into the upgrade, you'll get back an average of $10,700 at resale. A paint job, re caulking the tub, a new shower head, (or a new tub all together), updating damaged walls, new tile, and perhaps a pedestal sink to create the illusion of space are a few examples of tasks you can complete to give your bathroom a minor remodel.
Replace Windows. Single-paned windows with poor insulation will not sell your home, quite the opposite, in fact. While it may cost up to $1,000 to replace all the windows in a 1500 square foot home, homeowners recoup about 80 percent (or more) of their cost when time to sell. If you're trying to stick to a budget, go with vinyl frames. Wood frames covered in aluminum, vinyl, or fiberglass are a bit pricey, but extremely visually appealing and energy efficient.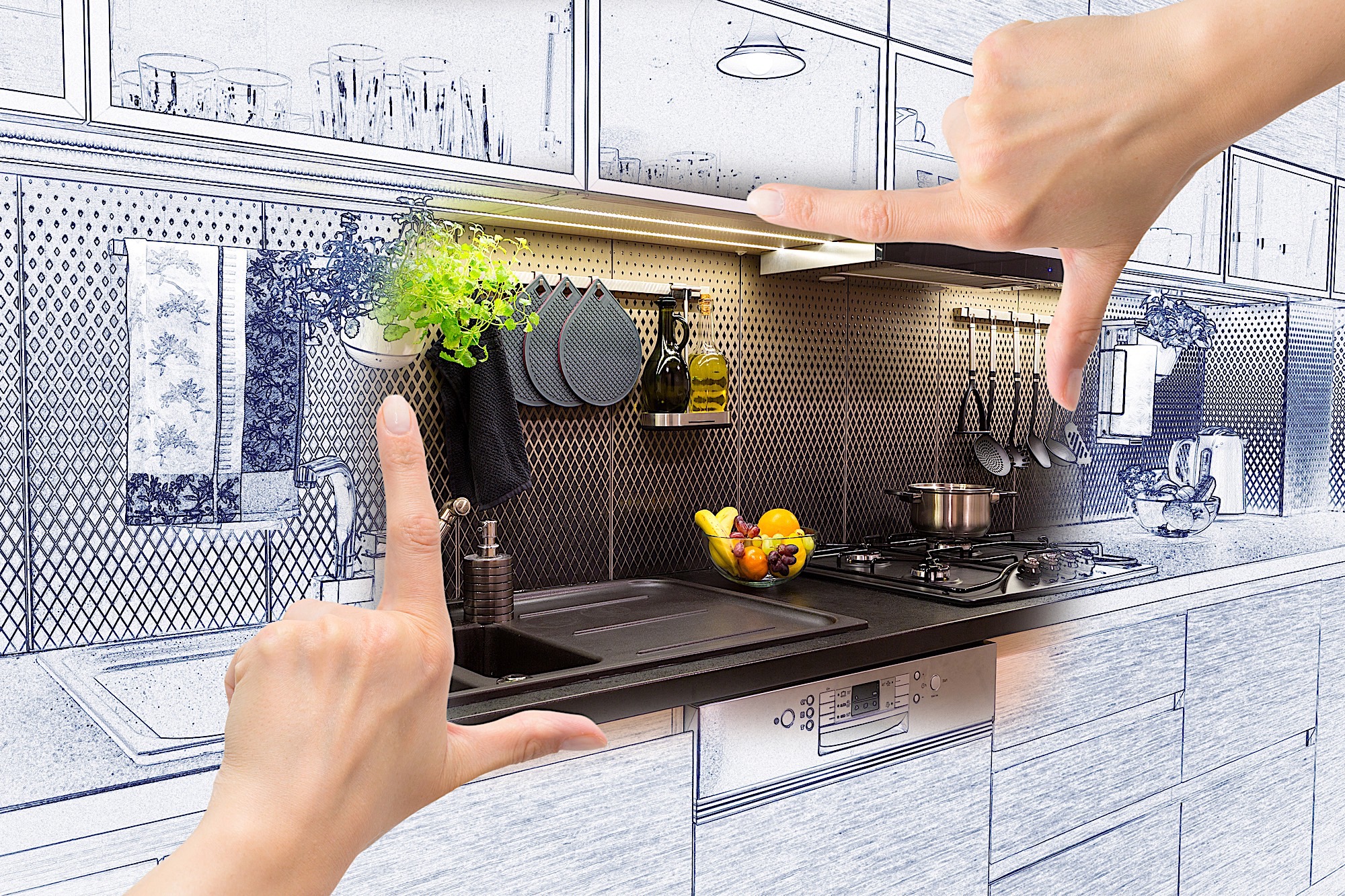 Inexpensive Home Upgrades
Paint. Painting the interior or exterior of your home doesn't have to expensive. In fact, if you perform the paint job yourself, you're looking at about $100 to $150 per room. Faded or peeling paint is sure to turn off prospective buyers while a sparkling fresh coat will make a room feel brand new. Do your research before diving into the job to be sure you're purchasing the proper materials and equipment. Employees at your local hardware store should be able to provide quality advice as well.
Remove Popcorn Ceiling If your home was built before the 1970's this upgrade may not be DIY due to potential asbestos in the ceiling materials. If your asbestos test comes back negative, removing popcorn ceilings is a quick and easy way to make your home look newer.
Update Lighting. Old fixtures can make a home feel ancient. Spending a little money to replace such fixtures for ones with a more modern style will give your home a facelift throughout!
Install Crown Molding. Adding crown molding to your ceilings or door frames is easy, inexpensive and adds a level of charm very few upgrades can do. There are plenty of lightweight polystyrene foam coated in hard plaster crown molding options available on the market. This product cuts smoothly with a handsaw and requires no joint compound during insulation. This upgrade should run you no more than $120 depending on the size of your home.
Add A Dishwasher If your dishwasher was built and installed years ago, chances are it is extremely energy inefficient. New dishwashers will reduce your electric and water bills making this upgrade totally worth the 500 or so dollars. IN fact, Energy Star-qualified dishwashers can save more than $30 per year on power and almost 500 gallons of water. So after a few years, that dishwasher will wind up paying for itself.
---
[ Selling a house in the next 12 months? Don't do it without using these 21 proven tricks to get any house sold FAST ]
---
DIY Home Upgrades
Update You Kitchen Backsplash. Depending on how technical you are willing to get, putting up a new kitchen backsplash is a project that can be completed in a day. There are certain backsplash options made from a single sheet of solid surface material that are very easy to install. Measure your space, shape and cut the material, and glue it on. Not only are solid surface backsplashes attractive, they are also much easier to clean than tile surfaces.
Boost Curb Appeal. Working on your home's curb appeal is not only easy and fun, it can increase your home's overall value by up to 10 percent! Power wash your driveway, paint your front door, or plant some flowers and update your landscape. These easy-to-do changes are sure to impress prospective buyers.
Put Up Wallpaper Wallpaper is no longer a material associated with your grandma's house. In fact, wallpaper is making quite the comeback. Jazz up a small half bath or accent wall with a sheet of unique wallpaper. Not only are newer wallpapers easier to put up DIY, the design options are endless.
Lay Fresh Caulk. Nothing is less visually appealing than brittle, aging caulk in a bathroom. A brownish yellow hue lining a tub will make a bathroom feel dated and unkempt. Fortunately, caulk is relatively cheap to buy and incredibly easy to lay yourself. Whether it's the bathtub, shower tiles, or around the sink, give yourself 45 minutes to complete this easy DIY job.

Smart Home Upgrades
Install A Smart Thermostat.Programmable thermostats have been around since the 1950's but have improved significantly since. A smart thermostat however adjusts your home's temperature so that it is always optimal for energy savings. In fact, most thermostats of this nature save homeowners $173 per year on average. Talk about an upgrade worth the spend.
Upgrade Door locks. Are you a person who's constantly forgetting your keys or locking yourself out? Upgrading to a smart front door lock will keep you from ever having to experience that frustration again. There are even some locks that are connected directly to your smart phone and will unlock when they sense you approaching. Others allow you to program specific codes that you can change whenever you feel necessary. This smart home feature is perfect for homeowners who rent out their property because the key code can be changed for every new guest.
Invest In Solar Panels. Solar panels certainly come with a large upfront cost (usually about $10,000 for a full installation) but will save you big in the long run. A home fully equipped with solar panels can save homeowners up to $1500 per year on utility bills. And because this upgrade is so energy efficient, homeowners with solar panels receive a significant tax deduction.
Mobile Home Upgrades
Upgrade Ceilings. Because most mobile home roofs are flat, water can collect in places resulting in water damage and rot. For this reason, tending to your mobile or manufactured home's ceiling issues is a must. This upgrade won't necessarily boost the visual aesthetic of the home; however, it is a necessity. If water damage already exists, remove the unsightly stains. Depending on the severity of the stain, professional special treatments may be required.
Add A Porch. Mobile homes tend to be on the smaller side compared to traditional properties. So why not maximize the space with a screened-in front porch. "Bringing the indoors out" is one of the most popular trends of the year and a porch renovation will do just that as it seemingly will add to the square footage of the home.
Demolish Walls. Open floor plans are all the rage with current homebuyers and fortunately, mobile homes have the ability to capitalize on this trend. Because most mobile homes contain few, if any, load bearing walls, removing walls is a relatively easy task. Create more space by taking down walls that create small claustrophobic rooms.
Improve Insulation. The roof, sidewall, and flooring are the three most important areas to insulate. The standard mobile home structure will have insulation with an R-value of 11. But if your mobile home is located in an area with extreme temperatures, upgrading to insulation with an R-value of 22 or higher is ideal.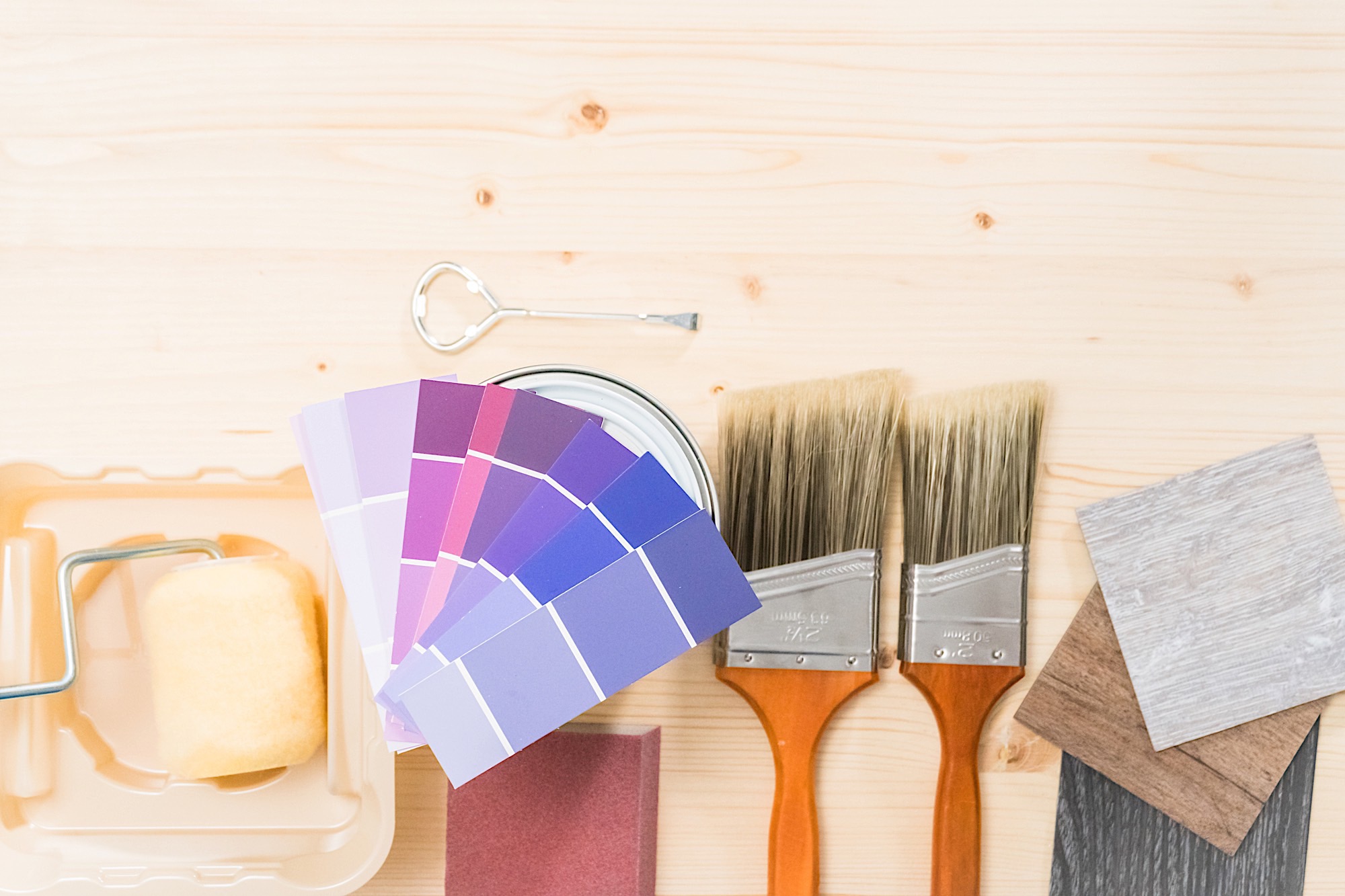 Best Upgrades For New Home Construction
Think About Cabinetry, Flooring, And Countertops. Big ticket items like cabinetry, flooring, and countertops are a must for new construction homes. Upgrades like these will be disruptive and time consuming after move-in, which is why it is so necessary to get them out of the way to start.
Install Custom Features. Custom features like a sunroom or mudroom should be added to a new construction home assuming the builder knows the homeowner moving in. These are not changes that can be completed DIY style so working with a contractor to complete these tasks ahead of time is smart.
Use Proper Plumbing And Electrical. If someone is buying a new construction home, the last thing they'll want to deal with is plumbing or electrical issues. Combat this potential problem by installing top of the line pipes and wires. There's no need for the most expensive light fixtures (standard lighting wil