Key Takeaways
Educating yourself on different mortgage options can potentially save you thousands of dollars in the long run.
If you are a Millennial homebuyer, check out the mortgage options experts say are a great fit for your generation.
Follow our ten-step guide that will help you pick out a mortgage product that's right for you.
---
If you're considering buying a home, have you given much thought to how you will finance your purchase? Buying a home is sometimes the single largest investment of a lifetime, yet many new homebuyers let researching mortgage options fall to the wayside. Prospective buyers can get so focused on finding the right home that the idea of taking out a mortgage becomes an afterthought. Don't allow yourself to fall into the trap of taking out a mortgage that's more expensive than necessary, just because you didn't know all of your options. Keep reading to learn about the common mortgage loan options, and the steps you can take to choose a product that's right for you.
When It Comes To Mortgages, What Are My Options?
The process of buying a home can be stressful, making it tempting to take out a mortgage with the first lender you sit down with. However, educating yourself and knowing your options is the key to potentially saving thousands of dollars in the long run. Unprepared homeowners sometimes choose mortgage products with unnecessarily high interest rates or down payment requirements. Had they done their research, they could have opted for an option that best fits their financial circumstances. Try to work with a responsible lender who will go over several mortgage financing options with you, including the ones below:
Fixed Rate
Almost all mortgage options are placed into two categories, based on their interest rate classification: fixed rate or adjustable. For fixed-rate mortgages, the interest rate is "fixed" and will remain the same throughout the loan term. Many homeowners enjoy fixed-rate loans because they prefer the stability of having a principal and interest payment that stays exactly the same every month. In addition, loan applicants might consider this option when they plan on owning their property for a long time, or want to lock in an interest rate when it is low.
Adjustable
The other mortgage classification is the adjustable-rate mortgage loan (ARM), or adjustable for short. Typically, the rate will be fixed for an initial period of time, after which the rate will change once a year based on the rate index associated with the loan. Consequently, the monthly mortgage payment will go up or down based on the interest rate inflating or deflating. Investopedia provides a detailed breakdown on how mortgage rate indices work. Homebuyers might opt for an adjustable-rate loan when the initial monthly payments are lower, relative to a fixed-rate mortgage, or when they think interest rates might go down in the future. Some homeowners who plan to move before the end of the introductory fixed-rate period might take advantage of this option as well.
Alternative
In addition to adjustable and fixed-rate mortgage products offered by lenders, homebuyers should also spend time researching alternative loan programs. Possible options include special housing programs offered by the city or the county, such as first-time homebuyer programs, or grants that assist with down payment and closing costs. Those interested in purchasing a home, but face barriers such as low income or poor credit, should check with their local housing authority and inquire about alternative mortgage programs. In addition, traditional lenders often promote special offers such as down payment assistance, low introductory interest rates, or waived closing costs. Although it may be tempting to finance a home purchase through your primary banking institution, they may not necessarily offer the best solution.
Government Insured
Government-insured mortgages are loans that are guaranteed by the federal government. If a borrower defaults on this type of mortgage, the government manages the foreclosure process in place of the lender. Because this guarantee minimizes the risk involved for lenders, they are more willing to finance purchases for individuals who would not normally qualify by conventional mortgage application standards. The most prominent government-insured loans are those offered by the Federal Housing Administration (FHA), the United States Department of Veterans Affairs (VA), and the United States Department of Agriculture (USDA), each of which offer little-to-no down payment and low interest rate options, even for individuals with poor credit. Click here to read more on government home loans for buyers.
---
[ Wondering how to fund your first investment deal? Click here to register for a FREE real estate class where you will learn how to get started in real estate investing, even with limited funds. ]
---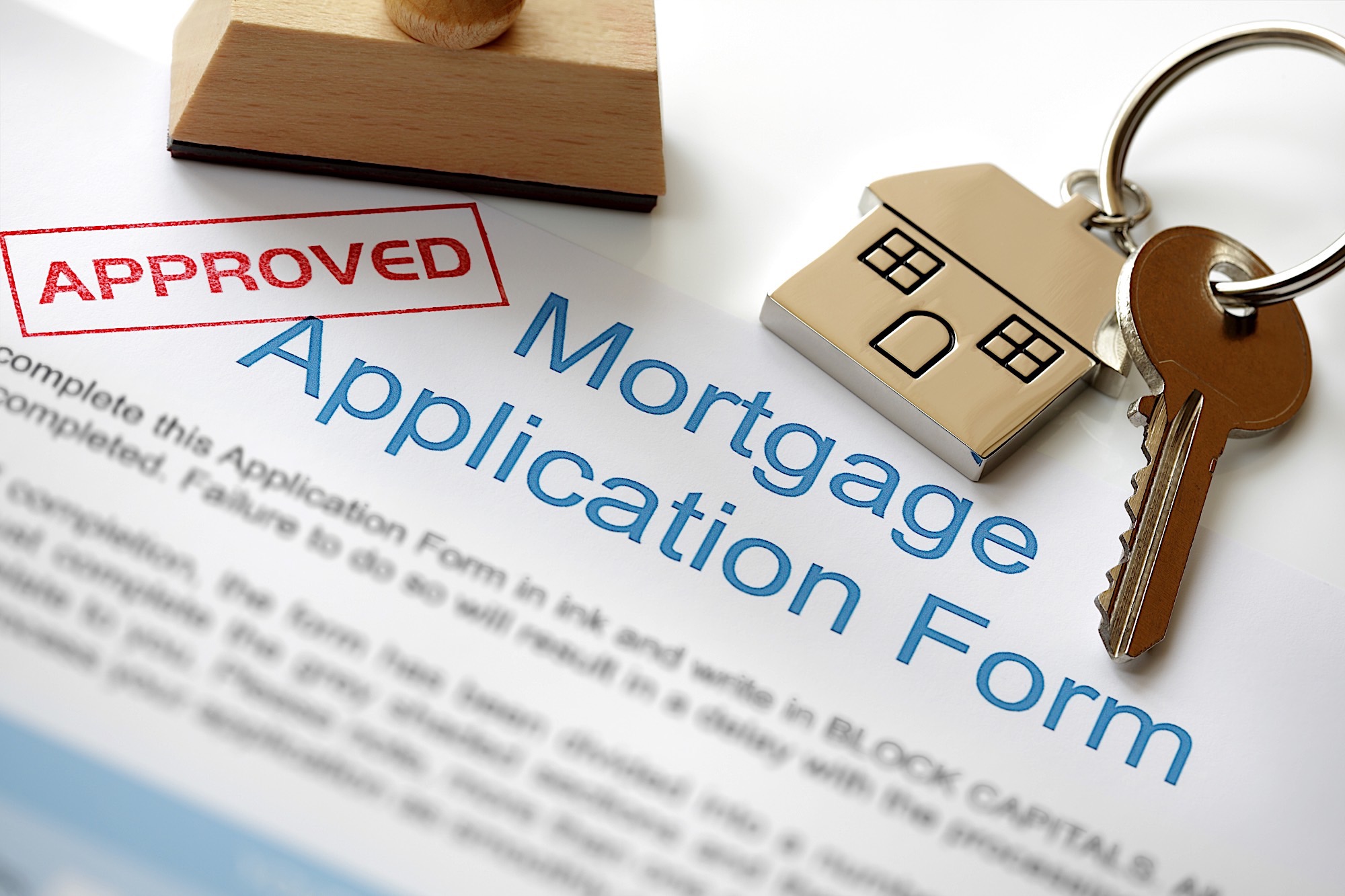 Mortgage Options For Millennials
According to the National Association of Realtors, Millennials represent the largest share of today's home buyers. Aged between 18 and 35, this generation is purchasing detached, single-family homes in suburban areas in growing numbers. However, setting up a solid credit record and saving up enough funds for a down payment can be a great challenge for many. Luckily, there is a wide array of mortgage options for Millennials to consider, no matter what their financial status might be:
FHA Loans: Mortgage loans backed by the Federal Housing Administration require a down payment as low as 3.5 percent. To qualify for this low down payment, borrowers only need a credit score of 580 or higher. Buyers are also allowed to make their down payment in the form of a gift from a relative or the home seller. For any down payments made under twenty percent of the purchase price, borrowers will be required to pay private mortgage insurance.

Conventional Loans: Millennial buyers with good credit may find even better deals through conventional lenders. Some mortgage products require as low as a three percent down payment, and private mortgage insurance is generally more affordable compared to that of the FHA loan. As a general rule of thumb, those with higher credit scores and who can make larger down payments can increase their potential savings.

Piggyback Loans: Consumers with excellent credit and who want to avoid paying private mortgage insurance might consider a piggyback loan. Typically, they make a 10 percent down payment and take out two loans. The first loan covers 80 percent of the purchase price, and the remaining 10 percent is covered by the "piggyback," which is essentially a home equity loan. This arrangement allows buyers to sidestep private mortgage insurance, although they will need enough funds to cover closing costs on two loans, and not just one.

Lender-branded Special Offers: Traditional lenders have quickly realized that in order to appeal to Millennials, they would need to customize mortgage products to their needs. Many private lenders are marketing special mortgage offers to fit the needs of buyers with low-to-moderate income and less-than-perfect credit. Some of these offers promote low down payment requirements, reduced private mortgage insurance rates and flexible payment options for closing costs.

First-time Homebuyer Programs: Consumers considering buying a home for the first time have a great opportunity to take advantage of first-time homebuyer programs. Offered in every state, these programs offer grants to assist with down payments and closing costs. In addition, many of these programs offer interest rates that are below market rates. Some municipalities require homebuyers to attend an educational course as a prerequisite to applying for a loan. Visit your local housing authority website for more information.
Mortgage Calculator
When shopping around for different loan options, it's always helpful to have an idea of what your down payment and monthly payments might look like. Calculating your mortgage payment will take into account your prospective home value, down payment, interest rate and loan terms. Additional items factored into the calculation can include property taxes, mortgage insurance, property insurance, and HOA (homeowners association) fees if applicable. While the sound of making these calculations might seem overwhelming, the task is made easy by free mortgage calculators that are available online like this one offered by Mortgage Calculator. Simply enter your corresponding values to receive an estimate of your monthly and annual payment amounts. Using a mortgage calculator to estimate your monthly payments is a great way to learn about which mortgage options work for you, as well as what price range of properties you can afford.
10-Step Guide To Choosing A Mortgage Option That's Right For You
When it comes to picking out mortgage loan options, it's important to understand that one size does not fit all. Understandably, it's easy to get confused and overwhelmed by the extensive amount of options and terminology present on the market. Hastily choosing a plan can cause you to miss out on special grants and offers, or end up with a monthly mortgage payment that you can't realistically afford. Avoid these traps by following the ten steps below, so that you can learn how to choose a mortgage that's right for you:
Assess your financial situation: Checking your credit history and assessing how much you can save up for a downpayment will be your first indicators for picking out a loan.

Calculate how much house you can afford: Using an online calculator, like this one from Credit Karma, can help you receive an estimate of how much house you can realistically afford.

Think about your life plans: Many homebuyers lack the foresight to think ahead and make the mistake of purchasing a home that only works for their current circumstances. Do you think your job will require you to relocate any time soon? Do you plan to start or expand your family? These are all questions you should consider before committing to a home purchase.

Decide between fixed and adjustable: Mortgage loans have either a fixed or adjustable interest rate, with benefits and downsides to each. Revisit our discussion on these loan types above to discover why some home buyers might choose one option over the other.

Consider your loan options: Explore different mortgage options, including those offered by traditional lenders and government programs. Also consider aspects such as the loan terms and interest rates.

Research alternative and special programs: Be sure to look into local home buyer incentive programs offered by your city, county and state, as well as promotional offers from private lenders. Some of these programs might offer down payment and closing cost assistance, or even an option to waive the mortgage insurance. Many of these programs are targeted toward first-time home buyers or buyers with less-than-perfect credit.

Compare lenders: Once you have an idea of what type of loan best suits your needs, it is time to shop for lenders. Many websites offer mortgage product reviews and charts, making it easy to draw comparisons. Friends and family can also be a great source of recommendations.

Receive estimates: After developing a short list of lenders, submit requests for estimates. Lenders are required to provide loan estimates within three business days, and use the same form. This makes it much easier to compare your estimates so that you can get to know your potential costs and fees.

Get to know your loan costs and fees: Understanding different costs and fees included in your loan estimates can give you better leverage when negotiating with lenders. For example, a borrower might take a close look at the list of closing fees charged by the lender. By doing prior research and getting to know which types of fees are typically negotiable, a borrower can stand their ground and potentially save a significant sum.

Make your selection: After negotiating with your top lenders, it's time to pick your mortgage loan. Some home buyers will even pit their top lenders against each other in order to negotiate better terms. Aside from the mortgage product, the lender's expertise and reliability should be taken into consideration.
Summary
When buying a home, especially for the first time, considering all of the different mortgage options can be overwhelming. However, taking the time to understand how mortgages work and the different products available on the market can be the key to saving money and headaches in the long run. Remember, a good sign of a trustworthy lender is one that is willing to sit down with you and explain the different options, as well as help find the best one to fit your needs.
Were you aware of all these mortgage options? If you have already financed the purchase of your home, what do you wish you would have done differently?