If you are one of many Americans struggling to save up for a house, there are numerous homeownership programs that may be able to assist you. Perhaps you've put off buying a home because you haven't been able to save up for a down payment or because you don't have a great credit score. However, achieving the dream of homeownership might be much closer than you think if you know where to look. If you have been looking for homeownership assistance programs or grants for home buyers to help you afford a house and provide big cost savings, you've come to the right place.
Types of Homeownership Programs
According to The Mortgage Reports, over 2,000 homeownership assistance programs are available nationwide. These programs can be categorized into a few different types of assistance for aspiring homeowners. It can be helpful to understand these distinctions so you know where to start your search for a loan. First, the most common type of assistance is grants for homeownership. These can come from various sources, but all act as gifts that are not repaid. Down payment grants are typically regulated on a local and state level.
The other main type of homeownership help available to first-time buyers is loans — but not those from traditional financial institutions. Numerous loan programs offer benefits such as varied approval requirements, deferred payments, or even loan forgiveness over time. Each of these loan types aims to make homeownership more attainable for a variety of Americans. One well-known example is the VA loan, which provides Veterans the opportunity to purchase a home without a down payment.
It should be said that the specific requirements associated with each program type will vary from loan to loan. Avoid ruling anything out until you are sure of the options available to you. Even if you do not meet the requirements of a grant in your area, for example, you may still be eligible for federal assistance when purchasing your first home.
---
[ Thinking about investing in real estate?
Register to attend a FREE online real estate class
and learn how to get started investing in real estate. ]
---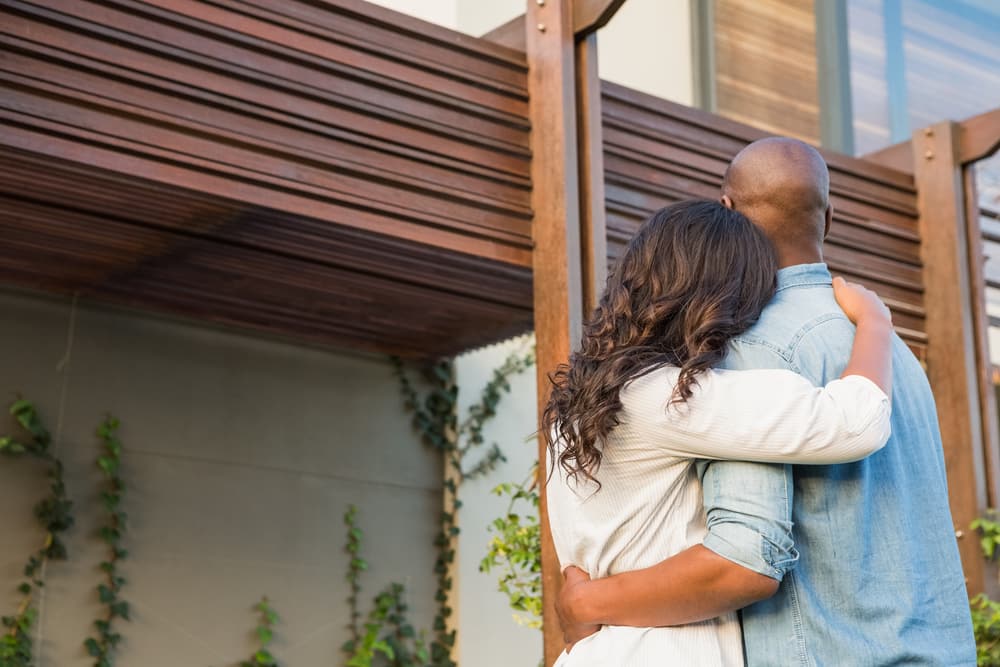 Qualifying For Homeownership Programs
Most homeownership programs are specifically designed for first-time buyers, but this term may not mean what you think. First-time homebuyers include people who have never purchase real estate and people who have not owned a home in the last three years. There are also income caps as well as purchase price caps for almost all of the programs listed here. Typically, eligible buyers have low to moderate incomes. The exact criteria per program varies, so don't count yourself out before you know for sure!
Aspiring homebuyers should also be prepared to enroll in home education or financial literacy courses. Many homeownership programs have some form of educational component to qualify. Luckily, this requirement can be helpful throughout the home buying process. Other potential requirements to qualify include working with an approved mortgage lender and purchasing the property as a primary residence.
How Much Money Can I Qualify For?
The amount of money you can qualify for depends on your geographic location, homeownership history, and the specific program or grant you are applying for. In some cases, this could take the form of a down payment grant for a few thousand dollars. In other cases, it could be a forgivable home loan in the tens of thousands. Again, the exact amount is purely circumstantial.
There are also grants dependent on the total cost of the home. For example, certain programs with down payment assistance will provide three or five percent of the total loan in financial assistance. The best thing you can do to maximize the amount you receive is to research! There are numerous options available to utilize.
Benefits Of Homeownership Programs
Homeownership programs were created to help making buying real estate more accessible. And that's exactly what they do. Homeownership programs can help aspiring homeowners purchase real estate on a much faster timeline than they would otherwise be able to. Not only do many programs make offers more competitive, but they can also save buyers money over time.
Many times the most difficult obstacle when buying a house is saving for a down payment. It can take years to save up the standard 20 percent. However, many homeownership programs require a reduced down payment. This can help aspiring homebuyers achieve ownership on a much sooner timeline.
13 Homeownership Assistance Programs
Both public and private entities are offering home buying programs and grants in a concerted effort to encourage homeownership in the U.S. These programs mostly target first-time homebuyers, as well as low to moderate-income households. There are 13 different homeownership assistance programs to choose from; some are sponsored by federal agencies, while non-profit and private entities offer others. Each section below provides an overview of a program or grant, along with a breakdown of who the program is meant to help and its eligibility requirements. If you'd like more information, visit the official website provided for each respective program.
Investment properties are not eligible for most homeownership assistance programs, which are primarily intended for owner-occupants. For those interested in investment properties, visit this resource on how to invest in real estate with little to no money of your own.
FHA Loan

FHA 203(k) Loan

VA Loan

USDA Loan

Good Neighbor Next Door HUD Loan

Native American Direct Loan

Energy Efficient Mortgage

Local Homeowner Assistance Programs

National Homebuyers Fund

First Home Club

HomePath Ready Buyer

Freddie Mac's Home Possible

Dollar Homes
The FHA loan is a go-to program for many Americans, especially first-time homebuyers. According to Jim Pendergast, Senior Vice President of altLINE, "FHA loans are the most common because they're funded by the federal government." The Federal Housing Administration (FHA) offers insurance to mortgage lenders so that they are not exposed to loss in the case of borrower default. This protection allows lenders to lower their eligibility requirements and extend mortgages to a larger pool of applicants. All FHA borrowers are required to pay mortgage insurance.
A Good Fit For: Any homebuyer who would benefit from a lower down payment and credit score requirements. The loan also allows for the down payment to come in the form of a gift, making it possible for first-time homebuyers to make their purchase with little to no money upfront.

Who's Eligible: Buyers with steady income can put down as low as 3.5 percent if they have a credit score of 580 or above. The down payment requirement increases to 10 percent for those with credit scores between 500 to 579.
The FHA 203(k) rehabilitation loan can be a great solution for buyers who want to purchase a fixer-upper home. Factoring in the property's after-repair value, the loan bundles the costs of purchasing and renovating the property. Borrowers requiring extensive renovations above $35,000 are required to hire an approved consultant, who will also serve as the contractor and project manager. Find out more about whether or not a FHA 203(k) loan is right for you.
A Good Fit For: Homebuyers who feel that they can take on a fixer-upper and want to gain instant equity. Buyers can find cheaper homes that need rehabilitation and use part of the loan to fund repairs and renovations. FHA 203(k) rehabilitation loans are also great for buyers who want to customize a home to their personal tastes and preferences.

Who's Eligible: Applicants must have a credit score of at least 640 and make a down payment of at least 3.5 percent of the purchase price. The property in question must require a minimum of $5,000 in rehabilitation costs.
Veterans and active service members of the military are eligible to obtain mortgage assistance from the U.S. Department of Veterans Affairs (VA). The VA loan does not require a down payment or private mortgage insurance and offers competitive mortgage rates. The agency also sponsors grants for veterans who need to adapt homes for service-related disabilities.
A Good Fit For: Members of the military network who would like to purchase a home, or adapt a home so that it is accessible for a service-related disability.

Who's Eligible: Any verifiable member of the military, including active service members, veterans and spouses. There are no down payment or credit score requirements, making homeownership very attainable for those who are eligible.
Designed to promote economic development, the U.S. Department of Agriculture (USDA) mortgage program assists low- to moderate-income households with the purchase of homes in rural areas. The loan can also be used to repair and renovate a property, make a property more energy efficient, or even install essential household appliances.
A Good Fit For: Homebuyers living in or wanting to relocate to a rural area.

Who's Eligible: The loan encourages a score of 640 or above. Anyone with a score below 640 can apply, but are required to supply additional financial documentation. Applicants must also meet income limitations based on their household size and property location. Visit the USDA Loan website to determine your eligibility.
Public service workers who qualify for the Good Neighbor Next Door program have the opportunity to purchase homes at half the list price. The Department of Housing and Urban Development (HUD) implemented this program to revitalize areas, make communities safer, and promote homeownership. Eligible properties are sold exclusively through the Good Neighbor Next Door sales program.
A Good Fit For: Public service workers who would benefit from receiving significant financial assistance when buying their first home.

Who's Eligible: Law enforcement officers, pre-kindergarten through 12th grade teachers, firefighters and emergency medical technicians (EMTs). Homebuyers must commit to living in the property for at least 36 months as their sole residence.
Starting in 1992, the Native American Direct Loan (NADL) program has made home loans available to Native American veterans who want to buy property on federal trust lands. The U.S. Department of Veterans Affairs serves as the lender, and borrowers enjoy not having to make a down payment or pay private mortgage insurance.
A Good Fit For: Eligible Native American veterans who would like to buy property on a federal trust land.

Who's Eligible: Native American Veterans and their spouses, as well as non-Native Veterans who are married to a Native non-Veteran. The tribal organization to which they belong must have signed a Memorandum of Understanding with the Secretary of Veterans Affairs. Applicants must also apply for a Certificate of Eligibility.
Insured through both the FHA and VA, the Energy Efficient Mortgage (EEM) is a loan program that incentivizes homebuyers to purchase energy-efficient homes or buy homes that they will make energy-efficient through improvements. The EEM is added to an existing mortgage and does not affect the down payment amount or require a new appraisal. Existing homeowners can also apply for the EEM benefit to save on energy costs and increase the resale of their properties.
A Good Fit For: Homebuyers and homeowners who would like to save on energy costs, and potentially increase the resale value of their properties by making them energy efficient.

Who's Eligible: Can be applied to most home mortgages. Applicants are required to obtain a home energy assessment, which will determine the loan amount.
Homebuyers can also look to their city or state governments for assistance. These homeownership assistance programs are typically designed for first-time and low to moderate-income buyers. They offer competitive mortgage programs, down payment and closing cost assistance, and home buying education. Check your local or state housing authority to determine what types of programs are available and the eligibility requirements for each.
A Good Fit For: Low- to moderate-income households, including first-time homebuyers who would benefit from affordable housing options.

Who's Eligible: Eligibility requirements vary by program type, but typically have income and purchase price limitations that are based on local medians. In addition, applicants must be residents of the city and state sponsoring the program.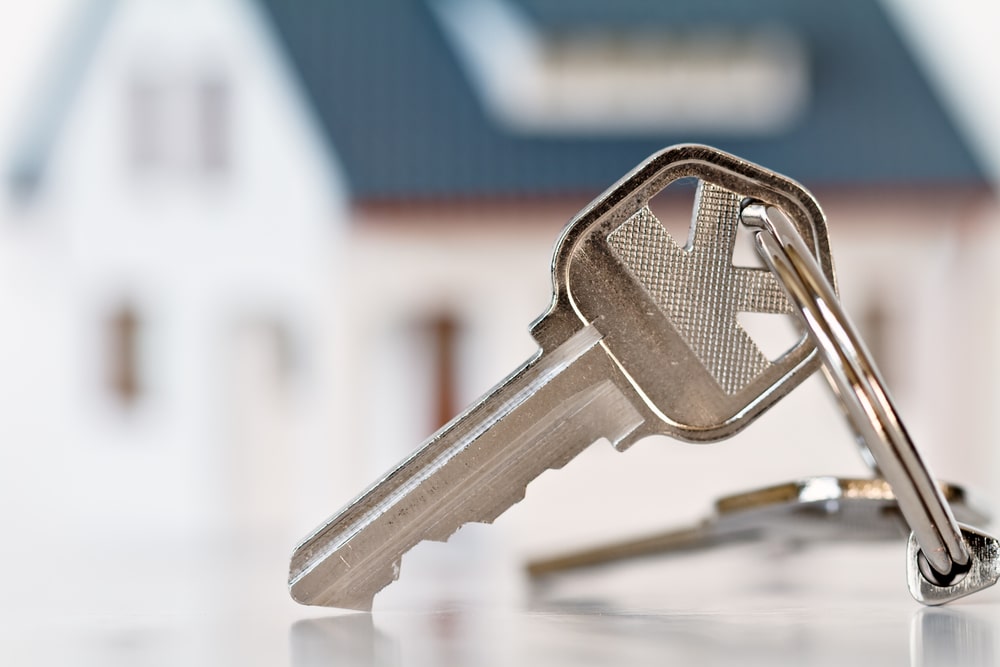 The National Homebuyers Fund is a non-profit organization that offers financial assistance programs for homeowners and homebuyers. Perhaps their most prominent is their down payment assistance grant, which can provide up to five percent of the mortgage loan. The organization also manages down payment assistance, mortgage credit certificate (MCC), and energy efficiency programs for California residents, in partnership with the Golden State Finance Authority. The National Homebuyers Fund can provide up to a $10,000 down payment for any homebuyer with low to moderate income. The National Homebuyers Fund requires:
The use of USDA, VA, FHA, or Fannie Mae 30-year fixed, full amortization mortgage loan.

The $10,000 can be no more than 5% of the purchase price or 3% for USDA and Fannie Mae.

The $10,000 can only be used for a down payment or closing costs. You may not use it as cash back to the buyer.

You must have a minimum credit score of 640 or 740 for Fannie Mae.

You must have a 45% maximum debt to income ratio.

You have a maximum loan amount of $417,000.

You must be in one of the 26 states offered.

Your income must be below 115% of the median income in the area or 140% for Fannie Mae.
Money for the National Homebuyers Fund is from penalties certain lenders had to pay for not following the Global Financial Crisis guidelines. You can find similar programs in other states that are tax dollar funded. However, these programs can change in accordance with fluctuations in funding.
A Good Fit For: Any homebuyer who would benefit from the National Homebuyers Fund down payment assistance program. Particularly great for California residents who can take advantage of programs sponsored by the Golden State Finance Authority.

Who's Eligible: Income and credit score requirements are generally flexible, but vary by program type.
Sponsored by the Federal Home Loan Bank of New York, the First Home Club is designed to assist first-time homebuyers with low-to-moderate incomes. The program will match funds saved in a dedicated savings account $4 to $1, and up to $7,500.
A Good Fit For: First-time homebuyers who are committed to purchasing property in New York, New Jersey, Puerto Rico or the U.S. Virgin Islands.

Who's Eligible: First-time homebuyers with an adjusted household income of 80 percent or less of the area median income. Qualifying property types include newly manufactured homes, multifamily properties that have up to four units, condominiums and cooperatives.
The HomePath Ready Buyer program is administered by Fannie Mae, a government-sponsored entity that offers mortgage options that benefit low- to moderate-income households. The homeownership assistance program targets first-time buyers, who are required to complete an online educational course. Upon completing the course, buyers are eligible to receive three percent toward closing costs when purchasing a foreclosure home owned by Fannie Mae. Buyers can also make a down payment that is as low as three percent.
A Good Fit For: First-time homebuyers who are interested in purchasing a real-estate owned (REO) property, and who would benefit from a low down payment requirement, plus closing cost assistance.

Who's Eligible: Low- to moderate-income households who have not purchased a home before, or within the past three years, and who have completed the HomePath Ready Buyer education program.
Home Possible is funded by Freddie Mac, a government-funded entity often referred to as the counterpart to Fannie Mae. There are numerous similarities between the HomePath Ready Buyer program and Home Possible, including that they are both geared towards low-income applicants. The program is available to current and first-time homebuyers, who will be required to attend a homeownership education program. Home Possible requires a three percent down payment, and generally has lower fees when compared to other conventional loan providers.
A Good Fit For: First-time or repeat homebuyers with low to median incomes. This program is also a great fit for those unable to provide a traditional 20 percent down payment.

Who's Eligible: To qualify for the program, the applicant's income cannot exceed 80 percent of the median area income.
If anything could be dubbed the eBay of homes for sale, the HUD's Dollar Home portal would be it. When a homeowner defaults on an FHA-insured mortgage, it is foreclosed upon and repossessed by the federal government. These homes are then re-sold to the public and nonprofit entities at affordable prices, along with low down payment requirements and allowances that can be used to pay for closing costs or repairs. Interested buyers can bid on properties through the HUD Home Store, although their licensed broker or agent must submit bids. If you are interested in purchasing a dollar home as an investment property, be sure to visit this HUD Homes 101 resource for investors.
A Good Fit For: Buyers who are willing to take on a foreclosure property containing up to four units that are sold "as is." They should also want to live in the property as their primary residence for a minimum of two years.

Who's Eligible: Owner-occupants who have an approved loan or who can offer cash. For example, buyers can obtain an FHA-insured loan with a minimum credit score of 580 and a 3.5 percent down payment.
Summary
You may have noticed that most of these programs offer low down payment requirements. However, it is important to note that down payments under 20 percent of the home value will typically result in mortgage insurance fees. If you prefer to put down a large down payment to avoid these fees, here is a resource on how to save for a house.
These homeownership programs offer solutions to many Americans who would otherwise be unable to attain their dream of homeownership. Not taking advantage of these programs due to a lack of awareness is equivalent to leaving money on the table. Explore your options and find out if you might qualify for homeownership much sooner than you had imagined.
---
Ready to start taking advantage of the current opportunities in the real estate market?
Click the banner below to take a 90-minute online training class and get started learning how to invest in today's real estate market!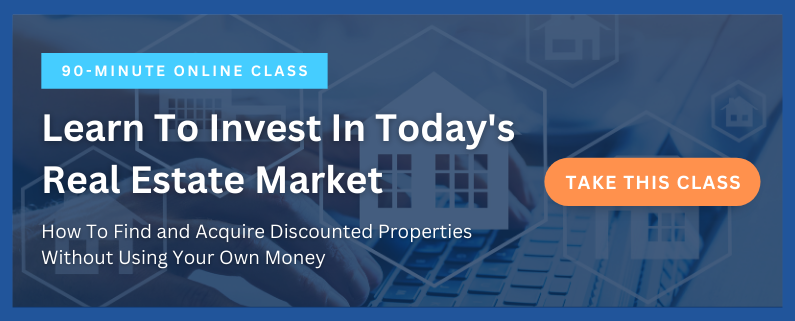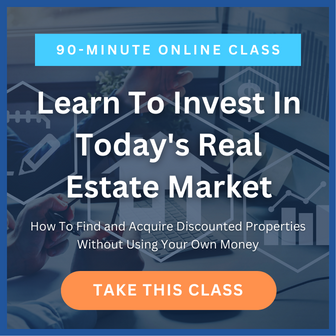 ---
The information presented is not intended to be used as the sole basis of any investment decisions, nor should it be construed as advice designed to meet the investment needs of any particular investor. Nothing provided shall constitute financial, tax, legal, or accounting advice or individually tailored investment advice. This information is for educational purposes only.