There is absolutely no reason for a real estate investor to treat a flipping career like anything less than a legitimate business in today's competitive marketplace. Whether flipping houses as a full-time job or supplementing a nine-to-five, every investor could benefit immensely from implementing sound business practices into their existing strategy. More specifically, however, there's no reason to think a well-devised house flipping business plan can't maximize even a new investor's potential. If for nothing else, treating flips like a business will tip the scales in an investor's favor while simultaneously eliminating inefficiency and inconsistency–two of the greatest threats to today's entrepreneurs.
Why Start Flipping Houses?
When asked why they start flipping houses, most investors will instantly lean into the fact that they get to work for themselves, that, and the money. In fact, it's not a hard argument to make. Becoming a real estate entrepreneur can simultaneously be lucrative and fun. Few career paths award hard-working individuals with more freedom and the ability to generate wealth on the same level as a career in real estate.
Even when the pandemic all but brought the U.S. economy to a standstill, a proper house flipping business plan proved lucrative. As recently as last year, the average home flip "generated a gross profit of $66,300 nationwide (the difference between the median sales price and the median amount originally paid by investors). That was up 6.6 percent from $62,188 in 2019 to the highest point since at least 2005," according to Attom Data Solutions' year-end 2020 U.S. Home Flipping Report.
However, it is worth noting that the answer to the question will resonate on multiple levels for today's best investors. You see, on the surface, it's easy to understand why someone would want to start flipping houses: it's a good way to work for yourself and make money. However, some see flipping houses as a bridge to get closer to what they really want. With the ability to realize financial freedom and work at their own pace, investors use real estate as a vehicle to bring them true happiness. Whether spending more uninterrupted time with family and friends or traveling the world, real estate can serve as the means to an end investors envision.
---
[ Thinking about investing in real estate?
Register to attend a FREE online real estate class
and learn how to get started investing in real estate. ]
---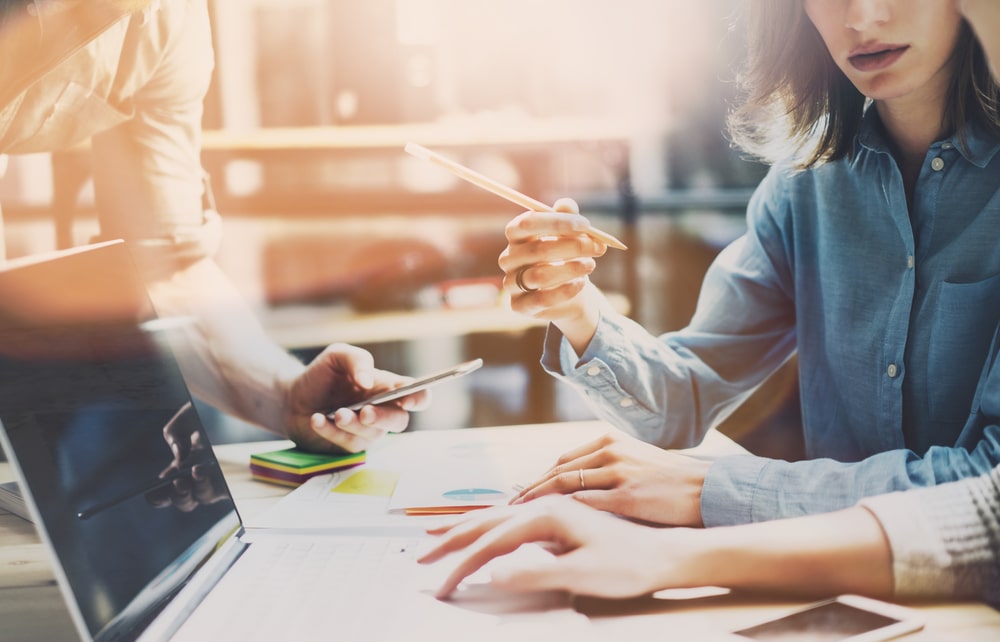 What Is A House Flipping Business Plan?
A house flipping business plan is nothing short of the most important aspect of a real estate investor's career. To that end, I remain convinced few things–if any–come with a better return on investment (ROI) than a well-crafted business plan for house flipping. I could easily argue a great business plan is invaluable, which begs the question: What is a house flipping business plan? Better yet, why does anyone looking to flip properties need to implement one?
To be clear, a business plan for flipping houses is exactly what it sounds like: a plan for flipping houses. However, it is worth noting that a truly great house flipping business plan isn't meant for flipping a single property but rather multiple properties. You see, a truly great flipping strategy isn't meant to be used on a single property; it's meant to guide investors through the house flipping process over the course of their entire careers. Therefore, any investor intent on running a successful rehab company needs to have a real estate flipping business plan of their own.
Today's most prolific house flipping business plans act as a blueprint for success; better yet, they award savvy investors the chance to make success habitual.
Why You Need A Business Plan For Flipping Houses
It is not enough to simply start flipping houses on a whim; doing so exercises a reckless abandonment nobody will appreciate. Instead, investors need to devise a plan of attack, as to increase their odds of realizing success and giving themselves a blueprint to follow in times of need. It is worth noting, however, that a house flipping business plan does more than simply tell investors where to go. A truly great flipping houses business plan will also:
Help investors maintain an organizational level that is conducive to a successful business.

Show others how serious investors are, perhaps awarding them with a more trusted network.

Clarify whether or not a respective revenue model makes sense.

Share an investor's vision with others easier than just about anything else.

Help lenders decide if they want to work with a specific borrower.

Help investors turn their thoughts into more actionable processes.

Bring to light an individual's strengths and weaknesses.

Force some investors to address their own risk tolerance.
11 Important Steps In Your Fix-And-Flip Business Plan
No two businesses are exactly alike, and it's unfair to expect even similar companies to share the exact same business plan. Perhaps even more importantly, there isn't a single, universal business plan for flipping houses that will work for every investor in a given market. What works for one investor may or may not work for another, and vice versa. Case in point: there are several ways to draft a promising business plan. That said, no house flipping business plan template is complete without the following sections:
Executive Summary (Mission Statement)

Team Dynamic

SWOT Analysis

Opportunity

Market Analysis

Financing And Projections

Growth Strategy

Lead Generation And Marketing

Goals And Objectives

Competition

Exit Strategies
Executive Summary (Mission Statement)
Aptly named, the executive summary section of a house flipping business plan should sum up an investor's intentions in a clear, concise mission statement. Perhaps even more specifically, the executive summary will serve as the foundation for an entire business; it's the first impression, and it's what customers will use to determine whether or not they want to work with a respective company. Every executive summary should, therefore, clearly define the company's purpose and long-term goals.
Team Dynamic
No rehab strategy is complete without clearly identifying the team's dynamic. Identify the most important positions that will be held and who will hold them. There is no need to acknowledge every person in the rank and file, but it's important to include the most important positions. In addition to each person's title and name included in the team dynamic section, be sure to include a description of the title and why it's needed. This section aims to identify each person's role moving forward and prevent any disputes over whose responsibility a specific task will be. More importantly, the team dynamic section will see that everyone has a clear idea of what they need to do.
SWOT Analysis
A popular acronym is used to acknowledge a company's strengths, weaknesses, opportunities, and threats. A SWOT analysis will help up-and-coming real estate investors identify the very components working for and against their current business plan. If for nothing else, success favors those that are most prepared. Few things will prepare a real estate investor for what's to come better than identifying their own strengths and weaknesses. Perhaps even more importantly, an in-depth, unbiased SWOT analysis will help investors carve out their own niche moving forward.
Opportunity
It is in the best interest of today's investors to identify the problems that plague their industry and the opportunities that are inevitably created as a result. It's a sad reality, but a truth, nonetheless: distressed homeowners are in a difficult situation. However, their problems create an opportunity for investors to lend a helping hand. That said, investors need to identify their own opportunities and how they can take advantage of them. This part of the rehab strategy should identify the target audience's needs and offer a solution.
Market Analysis
The market analysis section of a flipping houses business plan should identify the main indicators of the area investors intend to work in. As its name suggests, a market analysis should offer an in-depth look at what's taking place in the same neighborhoods investors intend to work in. Pay special considerations to the past, present, and future. Among other things, be sure to reference changes in the market share, nearby competitors, historical shifts in the market, costs, pricing, and anything else deemed important to an investor's success. The more comprehensive, the better a market analysis will serve an investor.
Financing And Projections
Not surprisingly, the best strategies will detail a company's financial outlook. Financial literacy about one's own company can't be underestimated, and one should prioritize almost everything else involved in a house flipping business plan template. Be sure to explain the model you intend to use and any pricing assumptions gleaned from the market analysis. Additionally, investors will also want to include where exactly they intend to get their funding from and how they will secure money for future deals. To be safe, consider forecasting for at least three years; that way, investors are less likely to receive rude or unwelcome awakenings.
The financing section should also touch on how the investors intend to finance future deals. Include which sources will be used, and their respective fees and timelines. The more methods of financing a deal investors have at their disposal, the better. This section should include, but isn't limited to:
Private Money Lenders

Hard Money Lenders

Institutional Lenders

Owner Financing Strategies

Crowdsourcing
Growth Strategy
Creating a business plan for house flipping will require investors to think proactively. More importantly, house flipping business plans–even those accommodating new investors–should be written with the intentions of future growth. Scaling a business can prove difficult for those companies that aren't ready for it. Therefore, it is best to include a section in your initial rehab strategy that outlines any growth strategies that may be relevant. The best time to entertain a growth trajectory is from the onset of one's career, not in the heat of the moment. Those prepared for growth from the beginning will find the transition to be a lot easier.
Lead Generation And Marketing
Every great house flipping business plan will include a section on how to generate leads through a proper marketing strategy. If for nothing else, this section will serve as the foundation for a great deal of the company to function off of. It is with a great marketing strategy that investors will be able to operate and maintain a funnel of hot leads. It is worth noting, however, that a truly great marketing system is the sum of its parts. There isn't a single marketing strategy investors should be using, but rather several. For a better idea of what today's investors are using, here's a list of what has worked for us:
Direct Mail Marketing

Bandit Signs

Door Hangers

Curated Lists Purchased Online

Craigslist

Networking

Real Estate Investment Clubs
Goals And Objectives
No real estate investor can hope to realize success if they can't clearly define what success for their own company would look like. In other words, it's impossible to succeed if there are no clear goals and objectives to aim for. Likewise, you can't possibly know if you realized success if you never sought to define what success actually means. Success is, after all, a relative term. What one investor may deem as a successful business, another could completely disagree with. Therefore, today's new investors need to develop their own definition of success; that way, they can have something to strive for and even reference when times get tough.
Competition
For as important as it is to know your own business, it's equally important to keep tabs on the competition's business. There is a great deal of information that can be gleaned from the way your competition runs its business. Therefore, I recommend dedicating an entire section of your house flipping business plan to the people you intend to compete against. What are they currently doing that is working? What hasn't worked out well for them? Do they currently have a competitive advantage? In understanding the competition, investors will have a better idea of how to proceed and what not to do. Be sure to learn from their successful efforts, but don't ignore their shortcomings; they are just as valuable.
Exit Strategies
No plan is even remotely close to complete without a section that outlines potential exit strategies. Therefore, it is at this point in the planning process that investors need to weigh their available options. First, evaluate the property based on its merits and determine how it may meet your specific investing goals. If, for nothing else, there's an ideal exit strategy for each property, but it must line up with your own goals. In other words, you need to know whether you will flip, rehab, wholesale, or rent the asset before you even buy it. Not only that, but you'll need a backup plan in place in the event things don't go according to plan.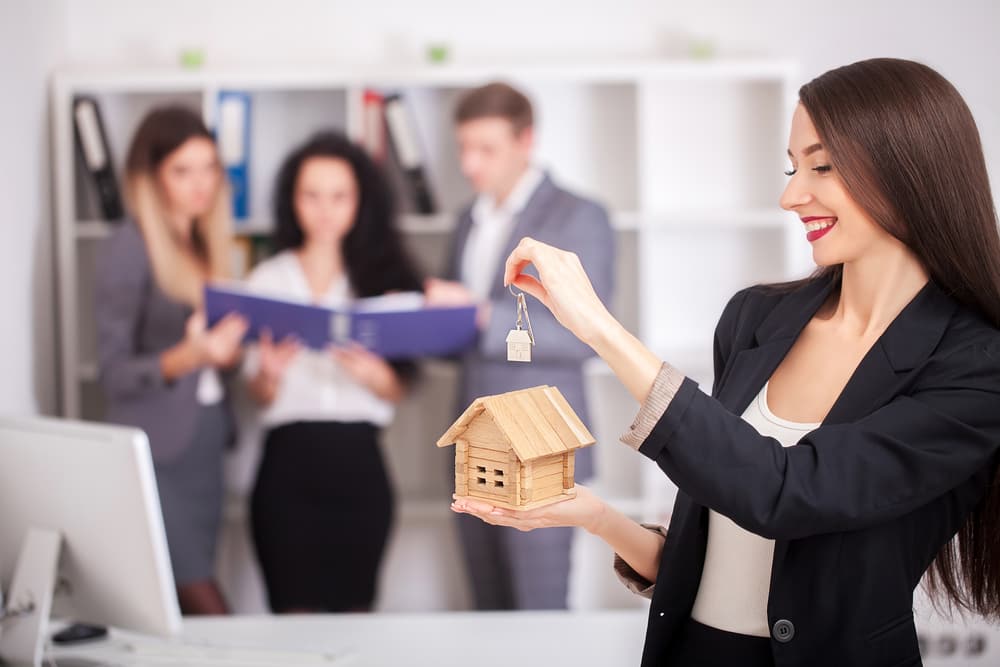 Assemble A Team & Execute
It is entirely possible to pull off the perfect house flipping business plan by yourself. After all, one of the best reasons for becoming an investor is to become your own boss. That said, this industry can get very involved very fast. In addition, many skills are required to complete a single deal, all of which can be performed by a different professional. As a result, it may be in every investor's best interest to assemble a well-qualified team. With a competent team at your side, you'll be free to do more important activities. Not only that, but if you hire the right team, you can remain confident the job is getting done well.
A good real estate team is invaluable and can increase productivity exponentially. To see to it your team can compete on the highest level, you may want to consider enlisting the help of the following individuals:
Real Estate Agent: A truly great real estate agent is worth their weight in gold. Their knowledge of a given area and their contacts — alone — can save investors an incredible amount of time and money. As a result, a good real estate agent should be one of the first additions to your team.

Attorney: As I already alluded to, the real estate industry can get complicated really fast. A good real estate attorney can make sure you have every corner covered. Their help will mitigate risk around every corner.

Contractor: Good contractors may be found in any city, but the key isn't to hire just any contractor; you need to hire the right one. A trustworthy contractor is invaluable to today's investors. Their skills will show in the final product and keep investors on schedule.

CPA:Not unlike the industry itself, the numbers behind everything can get confusing. Therefore, it is important to hire someone familiar with real estate deals and their respective "numbers." That way, there is much less of a risk of running the numbers incorrectly.

Inspector/Appraiser: Aligning your services with an appraiser or inspector can give investors an advantage. Not only will they serve as a valuable contact when it comes to getting a home inspected, but they can also expedite the process. Remember, time isn't just money to real estate investors; it's everything.
5 House Flipping Mistakes To Avoid
Successfully flipping homes requires investors to hone specific skills to increase their odds of making a profit. However, many investors don't realize that it's just as important to avoid mistakes as it is to be successful. Sometimes knowing what not to do is just as valuable as knowing what to do. With that in mind, here are some of the most serious house flipping mistakes to avoid:
Inadequate Funds: Any failure to calculate the amount of necessary funds could be disastrous. Running out of capital in the middle of a project can potentially lead to deal-ruining delays and perhaps the deal from being completed altogether. Consequently, those without adequate funds may find the urge to cut corners and produce an inadequate product, which can ultimately cut into profit margins. Instead of beginning a deal with inadequate funds, it's better to give yourself extra cash to serve as a safety net.

Poor Time Management: Time isn't simply money; it's everything to an investor. Therefore, today's investors really need to learn time management. The faster they can get in and out of a deal, the better. Holding costs will be down, and they'll be able to move onto another deal even sooner if they can efficiently manage their time. Failure to do so can cost investors a lot of money and perhaps even ruin a deal. Instead of heading into a deal without a plan, investors need to have a schedule. Not only that, but they need to do everything they can to stick to it to avoid unnecessary setbacks.

Inexperience: As perhaps the biggest mistake of them all, far too many investors tend to get in over their heads. A lack of experience, for example, can lead o poor decision-making and folding under pressure. Therefore, investors should work within their comfort zone. Instead of attempting an exit strategy you aren't familiar with, stick with what you know. When the time comes to branch out, educate yourself before moving forward.

Lack Of Education: A lack of education can be disastrous at any stage of an investment. Nothing is more sure to ruin a deal than ignorance. Therefore, investors must know everything about a deal before going into it. Proactively learn about every aspect of a deal. Read, listen to podcasts, take classes and talk to anyone you may learn from. Education is invaluable to an investor and can alter the course of their career in great ways.

Impatience: Patience is a virtue in the investing world. While time is money, it's also important to maintain a level head. Sometimes patience can prevent investors from making a huge mistake. If for nothing else, acting irrationally can be devastating.
Summary
Today's greatest real estate investors know it, and it's about time everyone else did, too: no real estate investing company is complete without a thoroughly crafted house flipping business plan. As the blueprint for running a successful company, business plans are instrumental in developing a new investor's name and even furthering seasoned entrepreneurs' success. All things considered, the majority of today's most successful investors can attribute their current position to a sound business plan.
There's no reason to think a well-devised business plan for flipping houses can't maximize even a new investor's potential.

With a flipping houses business plan in place, investors should have a blueprint to follow before they even get started.

Use a house flipping business plan template if you aren't sure how to draft one yourself.
---
Ready to start taking advantage of the current opportunities in the real estate market?
Click the banner below to take a 90-minute online training class and get started learning how to invest in today's real estate market!