The house hunting process can be exciting, especially if you're a first-time home buyer. Perhaps you have spent several years building up your financial profile while saving up for a down payment. Maybe you are about to embark on a new journey of entrepreneurship in real estate. Unfortunately, the process of buying a house can be long and arduous for some, especially for those who enter into the experience unprepared. Prevent yourself from encountering a house hunting buzzkill by soaking up all the tips and tricks offered in this guide.
Before You Start House Hunting
The house hunting process begins long before you start looking at houses. Make sure to check off these preparatory steps first:
Find out how much house you can afford: Starting the house hunting process without knowing how much house you can afford is a rookie mistake. If you're thinking about buying a house, meet with a mortgage lender to get an idea of your house-hunting budget. Getting pre-qualified for a rough idea of how large of a mortgage you could qualify for, and if there are any financial improvements you'd need to make.

Get clear on what you want:House hunters should have a clear idea of what they're looking for in a house. Create a list before attending open houses or looking at online listings, which can help you stay focused. When comparing your wishlist to a property, be sure to understand the difference between structural qualities and cosmetic qualities. It's easy to dismiss a great property for cosmetic issues that could easily change. Instead, pay close attention to the structural aspects of the property that cannot be addressed as easily.

Get preapproved for a mortgage: Any house hunting checklist should include the process of getting pre-approved for a mortgage. This process is more extensive than getting pre-qualified. You'll receive a pre-approval letter stating how much the lender is willing to loan to the borrower. Having this letter helps demonstrate to sellers that the buyer's offer is credible.

Develop the right mindset:Finally, buyers should keep in mind that the home purchase is nothing but their own. It will be easy to feel befuddled by other people's opinions or feel bad for the real estate agent if you do not make a decision quickly. At the end of the day, they should never feel pressured to pick a property until they find the one that feels like the perfect fit. Read on to find out about additional home buying mistakes and how to avoid them.
---
[ Thinking about investing in real estate?
Register to attend a FREE online real estate class
and learn how to get started investing in real estate. ]
---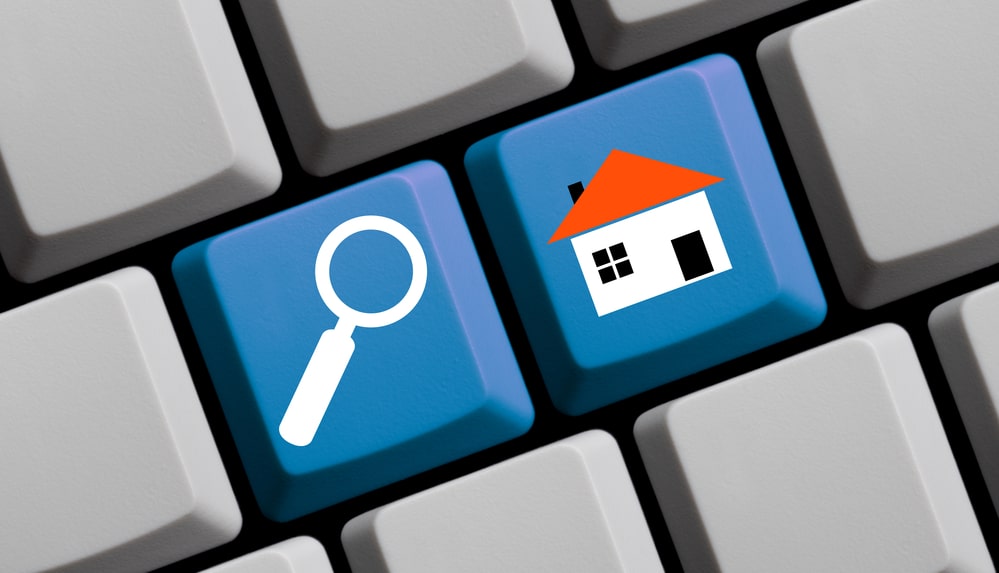 House Hunting Tips You Won't Want To Miss
It is no secret that looking for the house of your dreams is not always an easy feat. Explore these helpful house hunting tips to keep in your back pocket:
Get pre-approved

Interview real estate agents

Research market trends

Identify up-and-coming neighborhoods

Prioritize the location

Manage expectations

Look past cosmetic issues

Keep a critical eye

Watch out for hidden costs

Don't skip the home inspection
---
[ Thinking about investing in real estate?
Register to attend a FREE online real estate class
and learn how to get started investing in real estate. ]
---

10 Best House Hunting Apps In 2022
Although most homebuyers work with a real estate agent, many find their dream home through public listings. Working with an agent is still helpful because they can find properties listed only on the MLS, as well as off-market listings. They can also help guide you through the house hunting and home buying process, including negotiations. However, none of this should stop you from conducting your own home search.
Here are the 10 most popular house hunting apps in 2022:
Zillow

Realtor.com

Trulia

Redfin

Homesnap

Homes.com

Estately

Century 21

Compass

Xome
1. Zillow
Who hasn't heard of Zillow? Zillow is a popular home search data for renters, sellers, and buyers alike. The site offers value to users by providing property value estimates. They do this by aggregating public data. It provides over 110 million listings across categories, and you can even find properties that aren't listed on the market yet.
2. Realtor.com
Realtor.com is the official site of the National Association of Realtors (NAR). It's a credible source offering over 4 million listings. The site is updated every fifteen minutes, so it may end up in your favorites list if you're one of those house hunters that likes to keep hitting the refresh button.
3. Trulia
Are you more of a visual internet user? If you're someone who tends to prefer Pinterest over combing through blogs, then perhaps Trulia matches your speed. This design-centered, user-friendly site keeps families and safety in mind. It publishes poll responses from local residents to let you know if you would feel comfortable walking home at night, or if kids play outside regularly, for instance. It also lets you know about legal protections in the area.
4. Redfin
Redfin features real estate agents that have specific niches. Through the app, you can expect to connect with an expert in your specific step of the real estate process. You can easily schedule online or in-person home tours with a Redfin agent directly through the app.
5. Homesnap
Want to take virtual house tours on your app? Did you find your dream home during a walkabout and want to find out more about it? Homesnap may provide what you're looking for. The app gained popularity during the COVID-19 pandemic after offering virtual open houses. You can also use the app to find out more details about a property simply by taking a photo of it.
6. Homes.com
If you weren't a huge fan of Homes.com before, give it a second chance. The app went through major improvements in 2020 to boost its speed and user-friendliness. This app is popular amongst house hunters that like to filter down listings by specific needs and desires. Easily browse listings by selecting your desired location, price range, number of bedrooms, and property type. You can easily identify a brand new listing by looking for an exclamation point icon on the corner of a listing.
7. Estately
Looking for the right real estate agent? Estately Real Estate can help you with that. This app aims to connect buyers with not just any real estate agent, but the right local agent. It offers multiple ways to get in touch with agents. Estately can also be used to look through properties. You may appreciate its scoring system for certain neighborhood aspects that don't make it into people's wishlists. Examples include noise pollution or internet speed in the area.
8. Century 21
If you feel open to working with a Century 21 agent, consider taking a gander at their app. You may recognize the national brokerage brand. They now have an app that provides home listings pulled directly from the MLS. You can contact an agent if you find a property of interest, and this provides a seamless experience. Be sure to make use of their notes section for each property you're interested in so that you can keep track of your comparisons.
9. Compass
Compass is another national real estate brokerage that entered the app marketplace. The app provides listings in your desired neighborhood, and connects you easily to a Compass agent located near you. If you pass by a Compass home for sale, you can use the app to learn more. It has a Bluetooth-enabled feature that pulls data directly from the Compass sign on the property.
10. Xome
When the market is competitive, home buyers often find themselves looking for listings in unconventional ways. The Xome app is well-known for providing information on homes being sold through auction. It also provides traditional listings as well. If you happen to pass by a property you like, point your phone camera at it so that the Xome app can tell you all about it.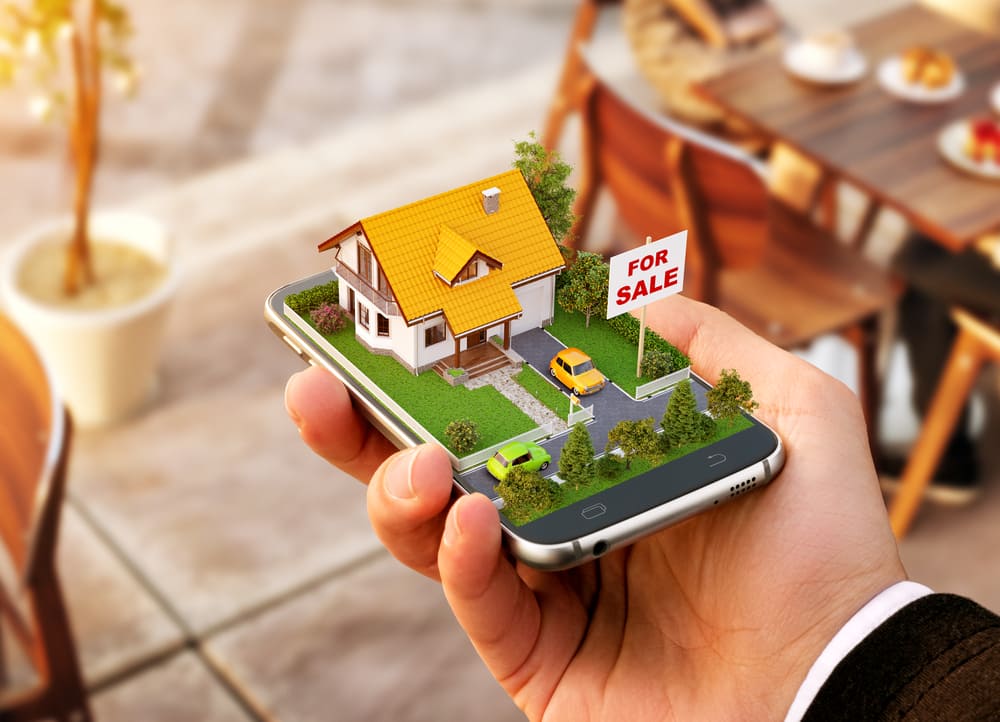 How To Start House Hunting
The best place to start house hunting is by finding a real estate agent. In theory, you can navigate the process without an agent, but it won't be easy. Among other benefits, a real estate agent will have access to the multiple listing service (MLS). The MLS is the software where all for-sale properties are listed. With an agent, you can review properties that fit your criteria and budget. Your agent can even set up alerts to email you new listings as they appear.
Review suggested properties to get an idea of what's available in your market. If you don't like what you see, you can work with your agent to make adjustments. If you see properties you are interested in, reach out to your agent to learn more about possible viewings. They will be able to arrange everything so you can start touring properties and get one step closer to finding the right house.
First Time Home Buyer Mistakes To Avoid At All Costs
Becoming a first time home buyer is an accomplishment within itself, but the house hunting process is yet another hurdle to overcome. It is easy to get overly excited when looking at different properties, as well as make a decision out of haste. Below is an overview of common first time home buyer mistakes to avoid:
Not obtaining a pre-approval letter

Not working with an agent

Not having a clear wishlist

Not managing expectations

Not managing unwanted opinions

Not checking every nook and cranny

Not paying attention to the location
Not Obtaining A Pre-Approval Letter
The section above addressed the difference between getting pre-qualified and pre-approved, and how a pre-approval letter can provide house hunters with significant leverage when negotiating with sellers. Conversely, not getting a pre-approval letter means looking at houses while not knowing how much the lender will be willing to provide. This could result in making an offer on a property that cannot be afforded, thus wasting everyone's time.
Not Working With An Agent
According to the National Association of Realtors, roughly 87 percent of all buyers work with a real estate agent when looking for their new home. One may argue that working with an agent is especially critical during the first home buying process; these professionals are extremely knowledgeable about the home buying process, are up to date on the best neighborhoods and market trends, and have access to property listings that are not publicly available.
Not Having A Clear Wishlist
Home buyers should also take time to reflect on what makes up their absolute must-haves in a property, as well as things they absolutely do not want. Those with partners may need to find a compromise on some of these items. Having a clear list helps with staying focused while looking at various listings.
Not Managing Expectations
While creating a specific wishlist is extremely helpful, it is also important to manage expectations. The harsh reality is that a limited budget, combined with the inventory available on market that fits that budget, may not match up to every homebuyer's hopes and dreams. Being realistic and sensible while creating a house hunting checklist can help prevent disappointment.
Not Managing Unwanted Opinions
Anyone from friends, parents, extended relatives and coworkers will want to offer their advice and opinions when they learn that you are in the process of buying a house. Because buying a house is such a personal experience, it is important to filter through unwanted, biased and excessive opinions.
Not Checking Every Nook & Cranny
Another colossal mistake for buyers is failing to check every nook and cranny of a property during a walk through. It is easy to focus on cosmetic features that could have easily been fixed or updated. There is nothing worse than obtaining the home of your dreams, or so you thought, only to realize that there are a plethora of underlying issues that are expensive to fix. When attending an open house, take enough time to inspect the property in detail, including exterior areas. Bringing along a home inspection checklist may prove to be helpful.
Not Paying Attention To The Location
Many real estate professionals will argue that the location is just as, if not more, important than the property itself. The location is one of the main factors contributing to the property value, how quickly the value will appreciate, and the value and ease of selling the house down the line. In addition, be sure to make note of the surrounding neighborhood to ensure convenience and compatibility.
Summary
Experiencing the house hunting process can be easy and exciting, as long as you go into it with research and preparation. Knowing what to expect, as well as how to avoid common mistakes and pitfalls, can make it seem like you were a house hunting expert all along.
---
Ready to start taking advantage of the current opportunities in the real estate market?
Click the banner below to take a 90-minute online training class and get started learning how to invest in today's real estate market!