Key Takeaways
Despite devastating setbacks, the Houston real estate market is back on track.
Real estate in Houston looks to have a promising future, thanks to a lot of corporate relocations and new job opportunities.
Houston real estate investing looks like it is starting to gain some much needed momentum.
---
The Houston real estate market took a significant hit when Hurricane Harvey decided to let its presence be known in August of last year. Similar to that of Hurricane Katrina (the natural disaster that leveled New Orleans in 2005), Harvey was responsible for unspeakable tragedy and upwards of $125 billion in damage to the Houston area — enough damage, in fact, that real estate in Houston essentially took a step back from years of progression seemingly overnight. What was once one of the hottest markets in the United States, Houston gained sympathy on a national level for what it had just endured. It is worth noting, however, that Houston stood strong in the face of adversity and managed to rebound with a single purpose: to persevere. And persevere it did, as Houston has made a strong comeback in nearly every fundamental economic indicator, not the least of which includes the Houston real estate market.
Having already made great strides, Houston once again finds itself in a position of power. Perhaps even more importantly, Houston was recognized by Roofstock as one of the highest-growth real estate markets in 2018. Due largely, in part, to the growing number of corporate relocations and job opportunities, Houston has become the beneficiary of a post-Harvey real estate boom. More and more Millennials, in particular, are calling Houston home because of the city's current growth patterns, which bodes incredibly well for the real estate sector.
Houston Real Estate Market Overview
Here's a quick look at what is currently happening in the Houston real estate market at the moment:
Median Home Value: $176,100
1-Year Appreciation Rate: 6.1%
Median Home Value (1-Year Forecast): 1.6%
Median Rent Price: $1,538
Number Of Foreclosures: 3,090
Homes For Sale: 2,134
Recently Sold: 12,776
---
[ Thinking about investing in real estate?
Register to attend a FREE online real estate class
and learn how to get started investing in real estate. ]
---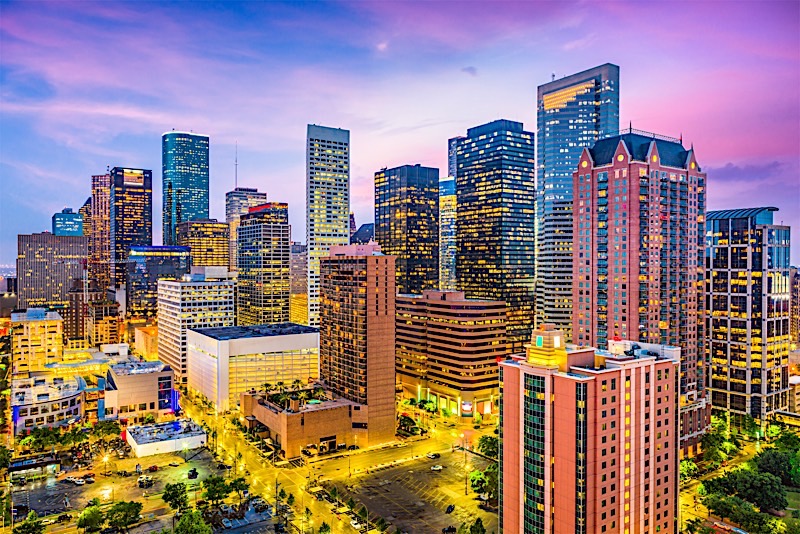 Median Home Price Houston
Having already appreciated 6.1% over the course of the last year, the median home value in the Houston real estate market now rests at $176,100, according to Zillow. Comparatively speaking, real estate in Houston has failed to keep pace with the broader U.S. real estate market, which registered an average increase in median home values of 8.7% in the last 12 months. That said, the rest of the country wasn't forced to endure the tragedies of Hurricane Harvey, and Houston's current housing statistics should serve as a testament to the city's strength. Despite suffering through one of the country's worst natural disasters in recent history, Houston has rebounded nicely, and there appears to be nothing preventing the city from realizing more success in the foreseeable future.
Perhaps even more promising, however, is the recent influx of Millennial activity boosting the Houston real estate market. If for nothing else, Houston has become a hub for corporate relocations thanks, in large part, to favorable tax laws and prices. According to the Bureau of Labor Statistics, Houston added 84,500 jobs between April 2017 and April 2018. There's no doubt about it: Houston is attracting buyers and renters from across the country, and the already strong real estate markets appears set to receive even more stimulation.
Houston Foreclosure Statistics
Real estate in Houston has made impressive strides, but not unlike just about every other market in the country, it's not without its own caveats; namely, foreclosures. According to data presented by RealtyTrac, Houston is currently home to approximately 3,090 homes. More specifically, there are more than three thousand homes in some stage of the foreclosure process (default, auction or bank-owned). To put things into perspective, that's a lot more than last year at this time — 88% more, to be exact. In the last month alone, foreclosure filings in the Houston area have gone up 113%, which suggests the market is still feeling the wake of both the latest recession and Hurricane Harvey.
While Houston is in a better place than it was even a few short months ago, there are still issues preventing the city from realizing its true potential: distressed homes. If Houston can get a better hold on the foreclosure crisis, it's safe to assume the city will regain its title as one of the hottest markets in the country, but it's not so much a question of if, but rather when.
Houston Real Estate Investing
Residential redevelopers interested in Houston real estate investing have been presented with two very specific opportunities: the state of the Houston real estate market should award them with significant discounts, but also a chance to rejuvenate an entire city in desperate need of it. You see, the 3,090 homes RealtyTrac claims are in foreclosure each represent an opportunity to improve a community, and to potentially make a couple of bucks in the process.
Distressed properties can often be had at a discount, and those identified by RealtyTrac are no exception. There's a chance that most of the homes in foreclosure, or at risk of it, will offer the attractive spreads investors cove the most. That said, it helps to know where to look for properties that are, more or less, distressed. The following zip codes represent the neighborhoods where foreclosures are most prominent in the Houston real estate market:
77049 (1 in every 355)
77073 (1 in every 375)
77044 (1 in every 377)
The ratio of distressed properties in these particular neighborhoods suggests investors will have an easier time targeting foreclosures. That said, each property needs to be approached differently. In order to invest in Houston real estate, it's better to get to know each individual homeowner's situation, not just the state of the entire market. So while searching in these neighborhoods might make it easier to find a foreclosure deal, the process starts and ends with the seller.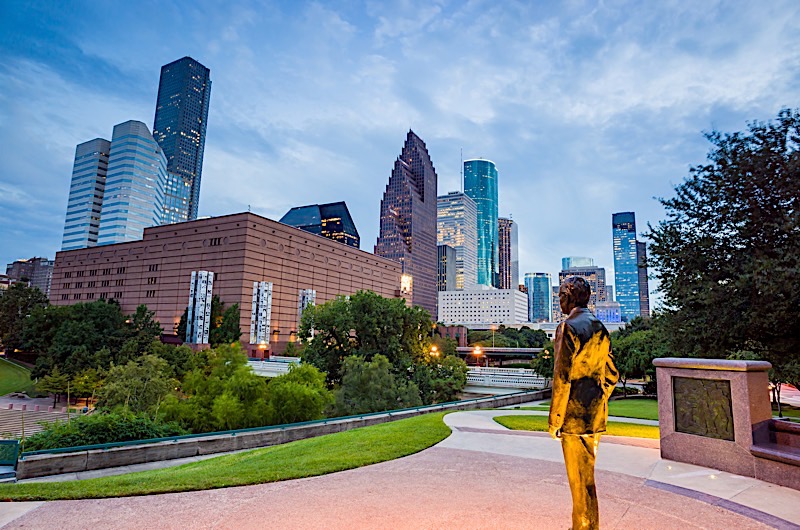 Houston Real Estate Market Summary
The Houston real estate market has been on nothing less than a roller coaster ride for the better part of a decade. Following The Great Recession, Houston became one of the hottest markets in the country. Investors, in particular, found Houston to be a hotbed of affordable opportunities. In no time, Houston had not only recovered, but found itself firing on all cylinders. Until August 2017, for that matter, Houston remained a promising real estate market for buyers, sellers and investors. Then Harvey happened, returning Houston to normalcy. However, Houston had strong fundamentals in place, and it looks like Harvey will only serve as a setback for the time being. More importantly, it looks like Houston is already back on track, and primed to improve sooner rather than later.
*The information contained herein was pulled from third party sites. Although this information was found from sources believed to be reliable, FortuneBuilders Inc. makes no representations, warranties, or guarantees, either express or implied, as to whether the information presented is accurate, reliable, or current. Any reliance on this information is at your own risk. All information presented should be independently verified. FortuneBuilders Inc. assumes no liability for any damages whatsoever, including any direct, indirect, punitive, exemplary, incidental, special, or consequential damages arising out of or in any way connected with your use of the information presented.