Imagine buying a beautiful piece of land and then building your dream home on it. Every aspect of the home is customized to your personal tastes and preferences, including the latest technology.
Although this might sound like an idyllic dream, you should be asking, how long does it take to build a house? With construction delays and global supply chain issues, building a house from start to finish is hardly a breeze. Here's what you should know about home construction timelines so you can make an informed decision on whether you truly want to break ground or not.
How Long Does It Take To Build A House?
According to a recent report by the U.S. Census Bureau, building a house takes an average of seven months. However, this timeline only represents the construction phase of the project.
You should also consider how long it takes for an architect to design your house plans and how long it takes to obtain the proper construction permits and authorization.
From manifestation to actualization, the total home-building timeline could take a year or longer. Further, timelines are affected by other variables, such as the type of home you're building and the region you live in. Let's take a close look at some of these variables.
---
[ Thinking about investing in real estate?
Register to attend a FREE online real estate class
and learn how to get started investing in real estate. ]
---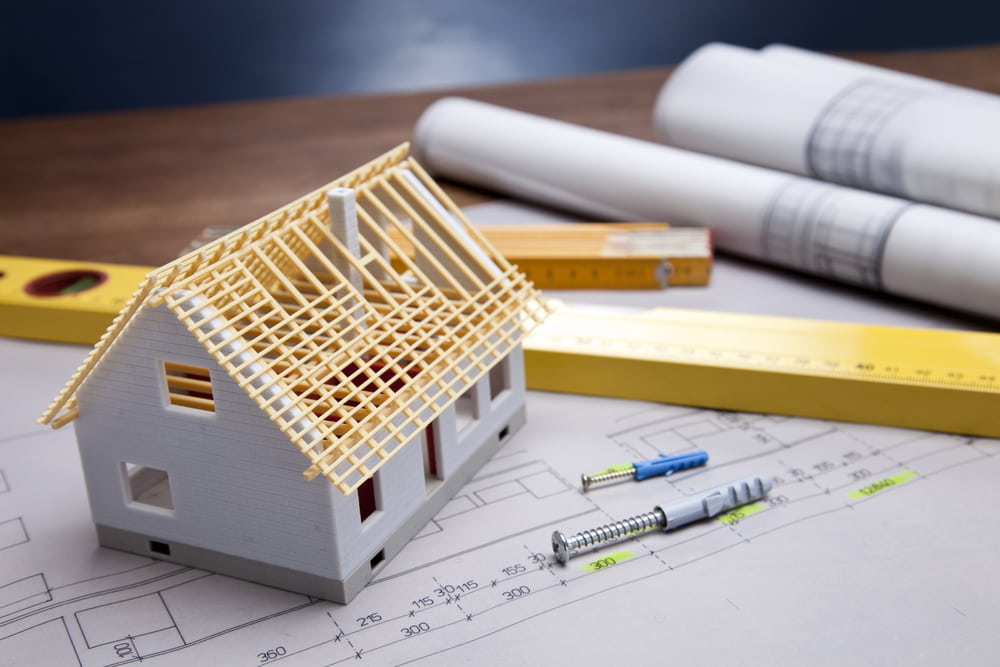 Build Time By Home Type
One of the major influences on your total build time is the type of home you're building.
There are generally three types of home builds: built by owner, built by contractor, and built-for-sale. In this same order, the average build times are 12 months, 9 months, and 6 months.
Build Time By Region
The location in which you live also influences how long it takes to build a house. The reason for this is the weather. Construction delays can be caused by cold, snow, rain, and other weather conditions. Building a house generally takes less time in regions with consistently mild weather.
In the Northeast, the average build time is 11 months. In the West and Midwest, houses take an average of 8 months to build. The average timeline is 6 months in the South.
Before You Decide To Build A House
In a controlled environment, building a house could take between three to six months. However, the current average time from start to finish is more than seven months. Owner-built homes take much longer, at an average of over fourteen months. Aside from home type and region, construction timelines are also influenced by external factors such as supply chain issues, labor shortages, and increased building demand.
Aside from the home construction timeline, you also need to factor in how long it can take to acquire land and obtain the correct building permits.
Before you decide to build a home, plan ahead and be sure to get a realistic estimate of how long it could take to build your home. An entirely separate conversation is the cost of building a house versus buying a pre-existing home. It will be beneficial to educate yourself on how to get construction loans for your next investment property.
What Affects The Homebuilding Process?
Environmental conditions, labor, and materials are also factors that can affect the homebuilding process.
Aside from weather changes that can delay construction, environmental factors such as soil type and topography can speed up or slow down a build. For instance, building a house on a hill can take a lot longer than a level site with stable soil conditions. Earthquakes, mudslides, and fire hazard zones require special precautions that prolong the process.
Hiring a skilled, experienced contractor can also help shorten your construction timeline. They're less likely to make mistakes or have communication or scheduling issues. If they do make a mistake, they're better equipped to respond quickly. It's worth it to conduct careful interviews and find a contractor with a great reputation.
Lastly, issues with materials and supplies can hold up a build. Unfortunately, this is often out of anyone's control. It might not be a great time to start a construction project if a global or domestic supply chain shortage is in play.
How To Build A House & How Long It Will Take
Understanding the stages of home building can help explain why the process takes as long as it does.
Here are the typical steps of the home building process, which commence after you obtain your architectural plans and permits:
Water and sewer inspections

Laying the foundation

Building the framing and roof of the house

Completing exterior finishes such as siding, windows, and doorways

Installing major systems

Completing the interior such as flooring, countertops, and painting
Why Do Custom Houses Take Longer To Build?
Custom builds by landowners and general contractors generally take longer. This is when a landowner either acts as or hires a general contractor to build a house exactly how they want it. As you might imagine, a landowner with no prior experience managing a construction team will face a longer timeline. Working with an experienced general contractor is generally recommended. They will manage the construction process from start to finish at a faster pace.
Non-custom builds, or built-for-sale construction, take the least time because the builder is building several homes using a predetermined design plan. Not only have they had time to iron out any issues with the design, but they've also likely achieved economies of scale when it comes to sourcing supplies and labor. While you won't get a custom home, you'll still be able to make some limited decisions regarding paint colors, countertops, and other design details.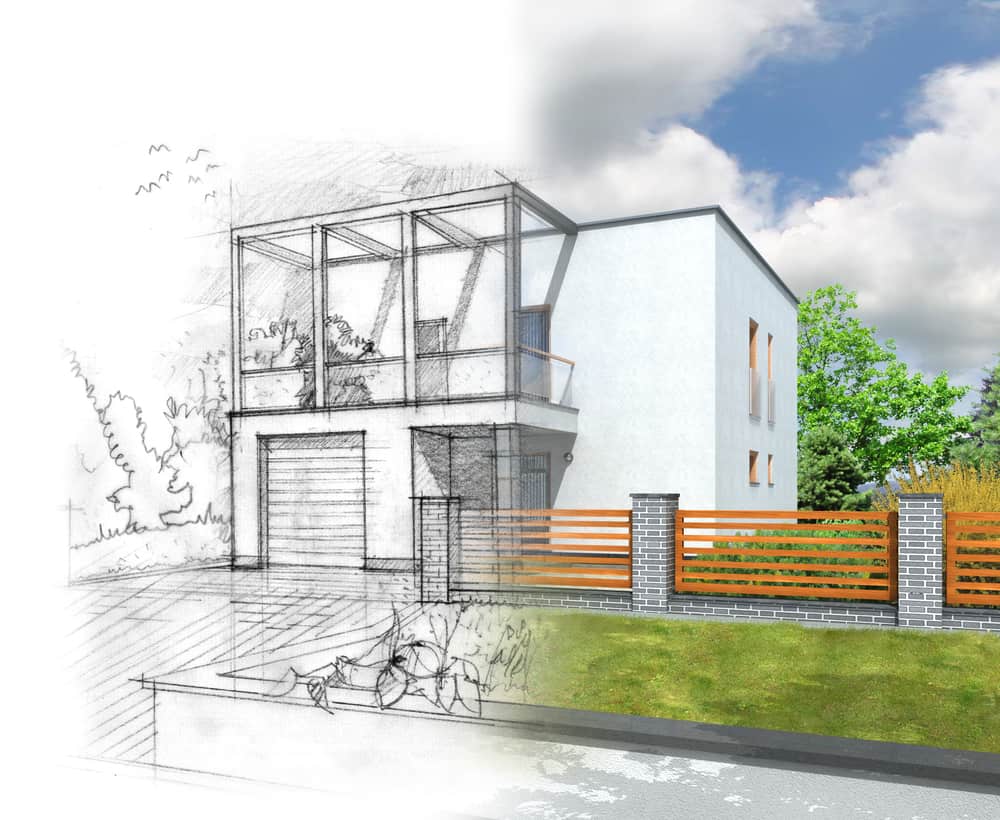 How To Avoid Construction Delays
The time equals money concept is simple. While you certainly don't want to cut any corners, any delays in your home construction project will end up costing you more.
Some delays, such as inclement weather or supply chain issues, will be completely out of your control. However, there are a few things you can do to avoid construction delays as much as possible:
Have your builder work with your architect. One way to avoid construction delays is to launch the project with a realistic blueprint. Hire an excellent builder who understands home design before you hire your architect. That way, you can ask your architect to partner up with your builder, who can hold them accountable to designing something attainable that won't lead to major changes later on.

Stick to your decisions. If you're wishy-washy with your design choices, not only will you drive your construction team crazy, you'll cause construction delays. Of course, this is your house, so do speak up if you discover something that you simply can't live with. Just know that re-installing a fixture or changing a floor plan will cause delays. Otherwise, stick to your decisions as much as possible.

Put on your project management hat. If you have an excellent contractor, you may be tempted to check out completely. However, keeping your home construction on schedule requires management. Schedule routine meetings with your contractor to review the budget, schedule, progress, and upcoming tasks. Get informed about plans weeks ahead of time so that you can confirm subcontractor schedules. One scheduling conflict can throw the timing of the rest of the project completely off.
Summary
So how long does it take to build a house? Based on national survey data, the typical answer is seven months. However, building a home is affected by several factors, all of which can speed up or slow down the process. Some variables highlighted in this guide included the quality of labor, location, supply chain, and home design. We also provided tips on controlling your construction timeline as much as possible.
---
Ready to start taking advantage of the current opportunities in the real estate market?
Click the banner below to take a 90-minute online training class and get started learning how to invest in today's real estate market!