It is safe to say that the "healthy living" trend has swept the nation.  People are starting to opt for a side of veggies over fries.  Exercise has become a hobby instead of a chore.  But recent studies show that the trend is even playing a substantial role in the real estate industry.  Zillow's new book, "Zillow Talk: Rewriting The Rules Of Real Estate", measured the appreciation rates of neighborhoods before and after a Trader Joe's or Whole Foods grocery market established itself in the area.  The results were shocking.  Even in neighborhoods where appreciation rates were lower than average,  a new Trader Joe's or Whole Foods increased those rates within the first year of their openings.  Both stores target well educated – but low income – markets in an attempt to bring up the value of said area.  
Both new and seasoned investors should potentially consider these markets for their purchase; the stats don't lie: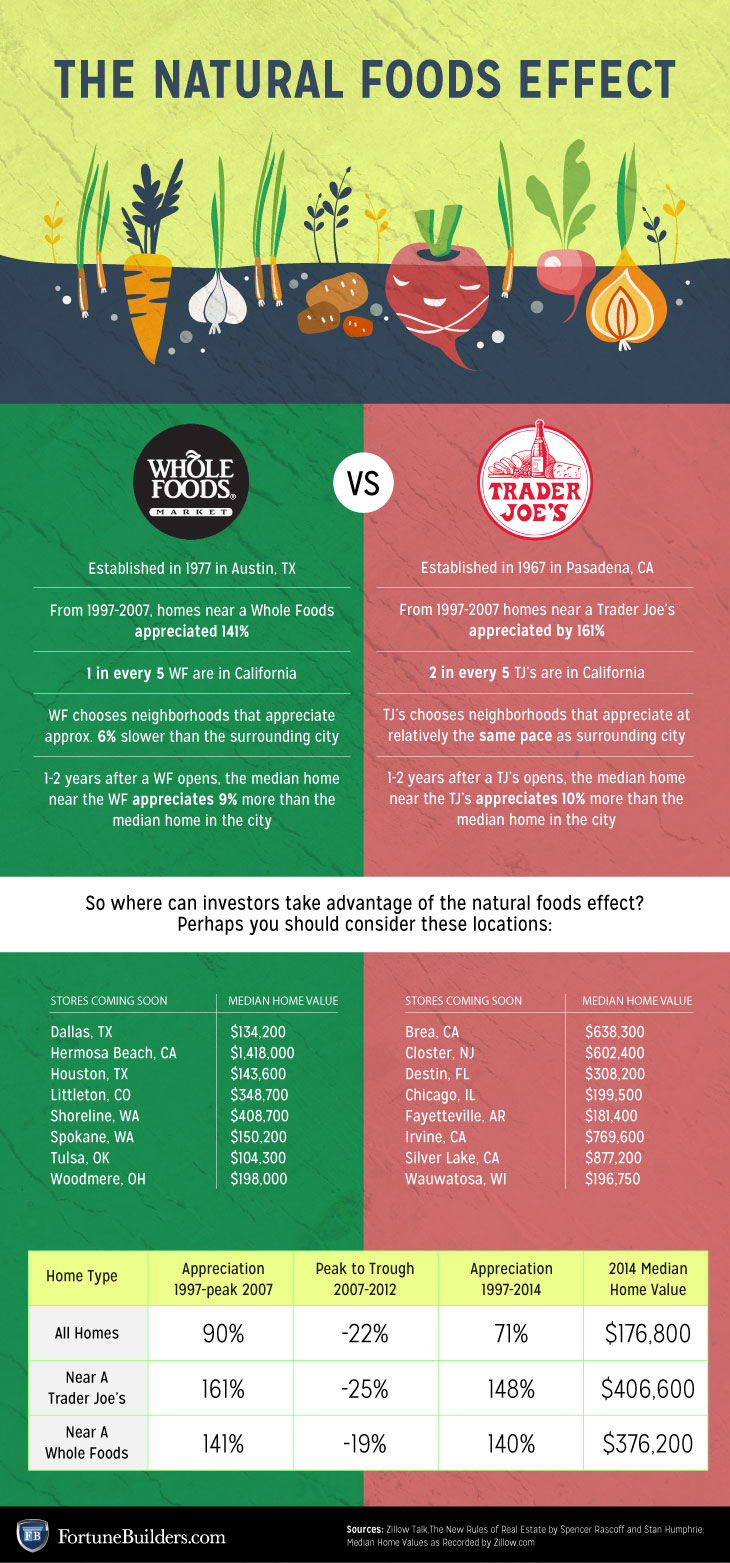 🔒 Your information is secure and never shared. By subscribing, you agree to receive blog updates and relevant offers by email. You can unsubscribe at any time.