Key Takeaways
Real estate closing costs are typically paid when the property title is officially transferred from the seller to the buyer.
Closing costs cannot be eliminated outright, but there are some strategies to reduce or reallocate fees as much as possible.
For those wondering how to avoid closing costs when buying a house, look no further.
---
If you are one of the countless home buyers who reach the end of escrow only to encounter an onslaught of taxes and fees, you have most likely wondered how to avoid closing costs. Representing an additional percentage of the purchase price, closing costs can undoubtedly have a dampening effect on the excitement of buying a home. Although it is impossible to completely cut out closing costs, some fees can be reduced or reallocated through negotiation. Read on to receive some tips on how to avoid closing costs as much as possible.
What Are Real Estate Closing Costs?
Real estate closing costs are fees to be paid by the buyer at the end of the home buying process. The stage of the process in which the property title is officially transferred from the seller to the buyer is called 'closing,' after which taxes and fees are assessed, thus explaining the origin of the term. Closing costs usually range between 3 to 6 percent of the property's purchase price, fluctuating based on local, state and national property tax rates. For example, if a buyer purchases a home for $300,000, they can expect to pay at least $9,000 in closing costs. These costs also include fees paid to the lender, attorney, and insurance company, to name a few. When it comes to the question of who pays closing costs when selling a house, it should be noted that both buyer and seller closing costs are assessed.
---
[ Improve your negotiation skills overnight! Use these 48 PROVEN real estate investing negotiation tricks ]
---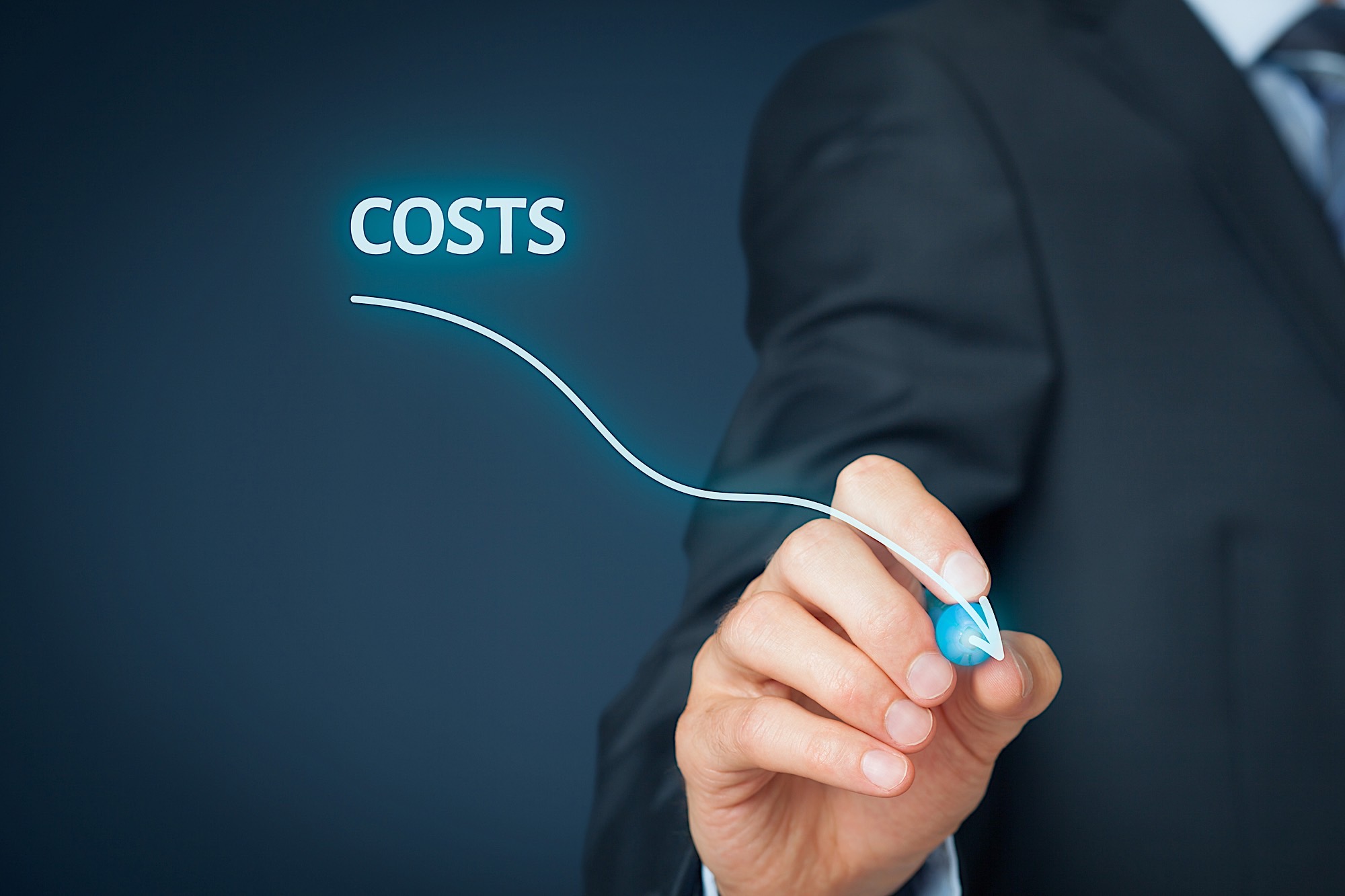 Can You Negotiate Closing Costs?
You can and should negotiate your closing costs, especially as the price tag on buying a home continues to rise. Although there is no way to completely eliminate all taxes and fees, there are methods to drastically cut down on some of the negotiable line items. In October 2015, the Consumer Financial Protection Bureau put into effect the Loan Estimate, which requires lenders to provide a thorough breakdown of the mortgage loan you have applied for, including the closing costs. The Loan Estimate has made it particularly helpful for shoppers who are interested in negotiating their closing costs before committing to a mortgage loan.
Is A Down Payment And Closing Costs The Same?
A down payment and closing costs associated with purchasing a property are not the same; rather, they are two distinctly different types of payments. A down payment is typically a percentage of the property's purchase price, which the lender requires to be paid out of pocket. When a buyer pays closing costs it typically includes taxes and fees, but is in no way related to reducing the principal on the mortgage loan.
How To Avoid Closing Costs When Buying A House
Although cutting out closing costs outright is not possible, there are strategies to minimize costs through negotiation. When examining who usually pays closing costs, an extensive amount falls on the buyer. However, it is possible for the buyer to negotiate in such a way that some of the fees are reduced or assumed by the lender, or shifted to the seller's closing costs. Below you will find some creative tactics on how to avoid closing costs as much as possible:
Negotiate a no-closing costs mortgage: In some cases, the buyer can negotiate a mortgage that does not have any closing costs. However, remember that closing costs must be paid in one way or another. In this case, the lender will typically raise the interest rate, or will bundle closing costs into the total cost of your mortgage.

Negotiate with the seller: Closing costs for sellers typically include commission fees, loan payoff costs and transfer taxes, to name a few. In some cases, buyers can negotiate with the seller in such a way that the seller pays closing costs instead. Many loans will allow sellers to assume these costs in the form of a credit as a way for them to help seal a deal, and is also a tax-deductible expense.

Comparison-shop for services: Many closing cost line items are service fees, such as from the title insurance, homeowners insurance and home inspection companies. Buyers should not hesitate to shop around for loan products and service providers that offer competitive rates.

Negotiate origination fees with the lender: When working with a lender, inquire about a fee reduction, waiver or credit to help offset some of your closing costs. When shopping for lenders, keep in mind that they are required to provide a Loan Estimate upon completing your mortgage application. This gives you an opportunity to scrutinize the line items included in the closing costs, such as application fees or attorney fees. However, be wary of scenarios where the lender will offset your closing costs by increasing your interest rate or bundling them into your total mortgage cost. Finally, keep in mind that some lenders offer loyalty programs for current customers, through which origination fees are reduced or waived.

Close towards the end of the month: A home buyer becomes legally responsible for repaying their mortgage loan once their home purchases closes. If the loan closes mid-month, the buyer will typically make their first mortgage payment on the first of the following month. In this case, per diem interest fees are assessed between the closing date and the date of the first mortgage payment. Buyers who close their home purchase as closely to the end of the month as possible can minimize these per diem interest fees.

Check into army or union discounts: If you belong to the military or a union, you may have financial assistance when purchasing a home, including discounts or rebates for closing costs. Make sure to research your benefits before shopping for mortgage loans.
Purchasing a home can be an exciting and monumental moment in life, yet having to pay thousands of dollars in closing costs out of pocket can take a toll. In worst cases, first time home buyers may be completely unprepared to pay closing costs, let alone understand how expensive they can be. If you share any of these sentiments, perhaps you have wondered how to avoid closing costs. Again, although completely eliminating these costs is not possible, researching strategies for minimizing these costs as much as possible could save you hundreds, or even thousands, of dollars.
Have you had success in having closing costs reduced or waived? Comment in the section below if you care to share your experience:
🔒 Your information is secure and never shared. By subscribing, you agree to receive blog updates and relevant offers by email. You can unsubscribe at any time.