Key Takeaways
---
When you think about the real estate industry, what is the first job that comes to mind? Most people imagine a real estate agent or Realtor. While this is a common profession in the real estate field, numerous other career opportunities offer similar benefits. For example, working as a real estate appraiser can help you earn a stable income, avoid sitting at a desk all day, and allow you to work with others regularly.
Learning how to become a real estate appraiser will take some diligence on your part. This profession requires hours of coursework, work experience, and in many cases, a bit of networking to take off. If you are interested in breaking into the real estate industry, becoming an appraiser can be an excellent opportunity. Keep reading to learn more about an appraiser's day-to-day responsibilities and how you can take the first step in this career path today.
What Is A Real Estate Appraiser?
A real estate appraiser is someone who analyzes the value of a property before it can be bought, sold, insured, developed, or taxed. Real estate appraisers use property features, location information, and market data to determine a home's value. Appraisers can specialize in commercial or residential real estate. They are typically employed full-time by real estate companies or government agencies, though it is also common to be a self-employed real estate appraiser.
---
[ Rental property investor, rehabber or wholesaler? Get to know which investing strategy is the best fit for YOU by attending our FREE online real estate class. ]
---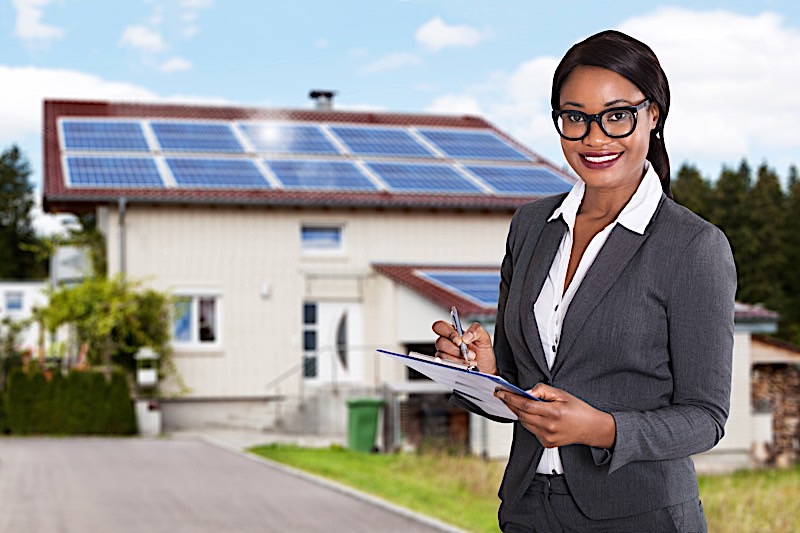 What Skills Do You Need To Become A Real Estate Appraiser?
Almost anyone can become a real estate appraiser, but there are a few skills that will help you excel in this profession. In addition to the necessary coursework, here are a few of the skills you need to become an appraiser:
Communication: Real estate appraisers need both written and verbal communication skills to succeed in this role. These skills will help you communicate with clients, submit reports, and more.

Data Analysis: A portion of your job will involve researching market data. It is crucial that you know how to review data and incorporate it into your appraisal process.

Attention To Detail: A core function of real estate appraisals is to review properties, which will require a strong attention to detail. This ability will ensure your numbers are always accurate and help you succeed in the field and in your reports.

Math Skills: By no means do you need to enroll in advanced math courses to become a real estate appraiser, but you should be comfortable working with and talking about numbers frequently.

Time Management: Time management skills are important in almost every profession, but especially in real estate. Appraisers need to know how to balance onsite visits with report submissions and other responsibilities.
How Much Can A Real Estate Appraiser Make?
A real estate appraiser can make anywhere from $39,000 to $100,000 a year or more. According to the U.S. Bureau of Labor Statistics, the median salary for a real estate appraiser in 2019 was around $57,000 per year. An appraiser's salary potential will depend on the property types they choose to focus on and whether or not they become certified. Real estate appraiser trainees make between $24,000 and $50,000 a year, depending on experience and location.
The highest-earning positions in real estate appraising are typically reserved for those who work with financial institutions, law offices, or government agencies. Real estate appraisers who work in high-value markets or with luxury properties will also make more on average, as these appraisal fees tend to be more expensive.
Do You Need A Degree To Become A Real Estate Appraiser?
You do need a college-level degree to become a real estate appraiser in most states, per the requirements of the Appraiser Qualifications Board (AQB). Depending on where you live, this can be satisfied by an associate's or bachelor's degree. However, if you want to become a certified general appraiser, you will need a bachelor's degree or higher (in addition to qualifying education and coursework specific to the role). Be sure to look up the specific requirements in your area by contacting your state licensing board.
How To Become A Real Estate Appraiser In 6 Steps
The process of becoming a real estate appraiser will focus on education and fieldwork. While the specific requirements will vary by state, these are the six main steps to become a real estate appraiser:
Complete Coursework For A Trainee License

Get Real Estate Experience

Complete Final College-Level Coursework

Pass The Residential Real Property Appraiser Exam

Submit Your License Application

Find Work As A Real Estate Appraiser
1. Complete Coursework For A Trainee License
The first step to becoming a real estate appraiser is to earn your trainee license. This license will allow you to begin your fieldwork — a requirement to become a licensed appraiser. To become an appraisal trainee, you will need to complete the following AQB-approved courses:
Appraisal Principles (30 Hours): The principles of becoming a real estate appraiser will teach you basic legal and ethical considerations, real estate financing, and property concepts.

Appraisal Procedures (30 Hours): These courses will show you how to work through the valuation process and how to approach different properties. This subject matter will focus on the cost approach, sales comparison approach, and income approach to property appraisals.

Uniform Standards of Professional Appraisal Practice (15 Hours): This is where you will learn industry-wide performance requirements. This course will also provide an overview of behavior and conduct as a real estate appraisal trainee.
After completing the above nationwide courses for becoming an appraisal trainee, your state may require additional coursework. For example, if you live in New York or California, you will be required to complete 150 hours of coursework (while the national standards only require 75). Several institutions offer the required courses, so be sure to review the programs offered in your state.
2. Get Real Estate Experience
Once you complete the required trainee coursework, you can begin working in the field and appraising properties. You will need to complete at least 1,000 hours of field experience under the guidance of a licensed real estate appraiser. These opportunities can be found at real estate appraisal firms, government agencies, or banks. The required trainee hours will take you at least six months to complete, though it could take longer depending on where you receive your trainee job and how much work they need you to complete.
3. Complete Final College-Level Coursework
After you complete the 1,000-hour requirement, focus on finishing any remaining coursework before taking the licensing exam. Depending on your state, you will need to either take additional AQB-approved coursework, state-specific training, or college-level classes. For example, in North Carolina, appraisers are required to take additional classes on the three approaches to property appraisals, as well as 15 hours of case studies and report writing. Review your state's requirements online before you sign up to take the licensing exam.
4. Pass The Residential Real Property Appraiser Exam
The next step in earning your license is to take the real estate property appraiser examination. The exam will test you on what you learned in the AQB coursework, such as legal considerations, market information, appraisal math, and more. You must have your trainee requirements completed as well as any additional coursework before you can enroll in the exam.
5. Submit Your License Application
The last step in the process, before you begin looking for jobs, is to submit your official licensing application. Your application will go to your state's real estate appraisal board and should include background information, course transcripts, employment history, and any experience you have in the field. Many states will charge an application fee at this time before reviewing your submission. Be sure to double-check your state requirements and fees before you submit.
6. Find Work As A Real Estate Appraiser
Once you receive your license, you can begin applying to real estate appraisal jobs. Look for positions online using platforms like Indeed or Linkedin. You can also ask any connections you have in the real estate industry for leads at appraisal firms. Real estate appraisers typically start out working for banks or private companies, but more opportunities will open up as you gain experience and connections. You can also choose to pursue certification after you begin working to open up your career opportunities even further.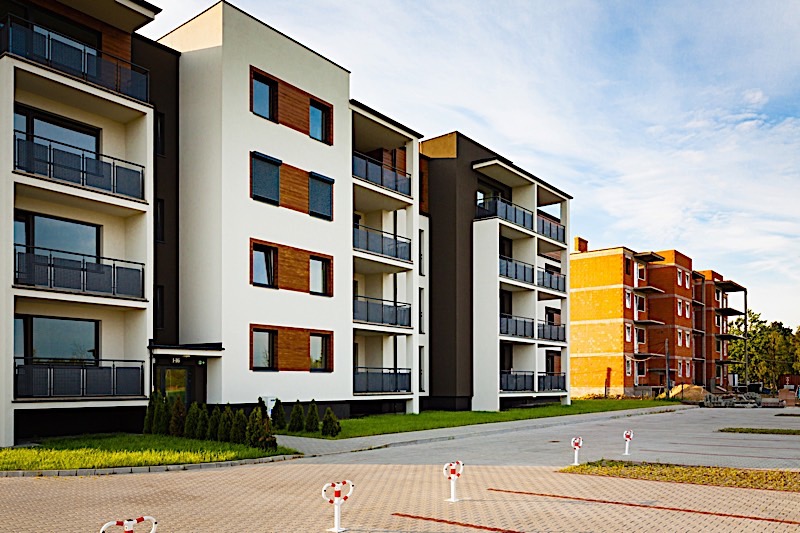 Consider Becoming A Certified Residential Appraiser
After you become a licensed real estate appraiser, there is one more step you can take to further advance your career: getting certified. Certifications are given by the AQB and can allow appraisers to work with high-value properties. The certification process is not required to be successful as an appraiser. However, it can open up more professional opportunities (much like the difference between real estate agents and Realtors). There are two main certifications focusing on residential properties or general appraisals — each with its own benefits.
Benefits Of Becoming A Certified Residential Appraiser
Certified residential appraisers can work with various property types, including homes valued at over $1 million, one to four-unit residential buildings, and even vacant land suited for residential development. The certification process takes time, as the requirements involve 200 hours of AQB coursework and 1,500 hours of work experience completed in at least 12 months. That being said, there are several perks to earning this certification that may help motivate you to start the process:
Increased Earnings Potential: Certified residential appraisers can work with high-value properties, thus allowing them to charge more in fees and expenses. By becoming certified and securing a good job offer, appraisers can potentially double the salary they would receive as a licensed appraiser.

More Job Opportunities: Many financial institutions and legal offices prefer to hire certified residential appraisers because they are qualified to handle more property types. This can open up numerous job possibilities and opportunities for career advancement.

Potential Leadership Roles: Certified residential appraisers can also employ real estate appraisers and trainees. This can allow them to take on a management role and mentor other professionals in the field.
Benefits Of Becoming A Certified General Appraiser
A certified general appraiser is qualified to review all property types, including residential and commercial real estate. Much like a certified residential appraiser, this position opens up numerous high-paying job opportunities. Certified general appraisers are also able to take management positions and work with trainees and licensed appraisers. The AQB requirements to become a certified general appraiser include 300 hours of coursework, a bachelor's degree, and 3,000 hours of fieldwork completed in at least two and half years or more. Certified general appraisers stand to make significantly more than licensed appraisers, so be sure to consider the benefits when reviewing the additional training requirements.
Summary
There are so many career opportunities available in the real estate industry, many of which people are unaware of. For example, real estate appraisers have the opportunity to earn six-figure salaries, complete hands-on work, and avoid spending all day in an office. If you are even slightly interested in a career in real estate, consider learning how to become a real estate appraiser by following the steps listed above. You can use your license to establish a strong career in the industry — and you may even be able to pursue a certification later on. Becoming a real estate appraiser can open up doors professionally and allow you to begin investing in real estate one day.
Have you ever considered becoming a real estate appraiser? Share your thoughts in the comments below.
---
Ready to start taking advantage of the current opportunities in the real estate market?
Whether you're brand new to investing or have closed a few deals, our new online real estate class will cover everything you need to know to help you get started with real estate investing. Expert investor Than Merrill explains the best real estate strategies to help get you on the path towards a better financial future.
Register for our FREE 1-Day Real Estate Webinar and get started learning how to invest in today's real estate market!