The real estate industry is a rapidly-growing sector with lots of demand for new jobs. But when most people think of real estate jobs, they think about becoming a real estate agent. This is certainly a common job, and it's a highly-visible one; anyone who's ever bought or sold a home has dealt with a realtor at one time or another.
But many other careers are just as rewarding. A good example of this is the job of a real estate appraiser. Appraisers have many of the same perks as realtors. You earn a steady income, go out and meet new people every day, and your job doesn't tie you to a desk.
Like anything else worth doing, becoming a real estate appraiser takes some time and effort. You can't just order some custom business cards and start signing up clients. You must take several hours of classes, pass an exam, and register with your state. You'll also need good networking chops to build your book of business.
That said, all of this effort can be well worth the payoff. Becoming an appraiser frees you to be your own boss and run your own business within a lucrative industry. Keep reading to learn how to become a real estate appraiser and why they are so important.
---
[ Thinking about investing in real estate?
Register to attend a FREE online real estate class
and learn how to get started investing in real estate. ]
---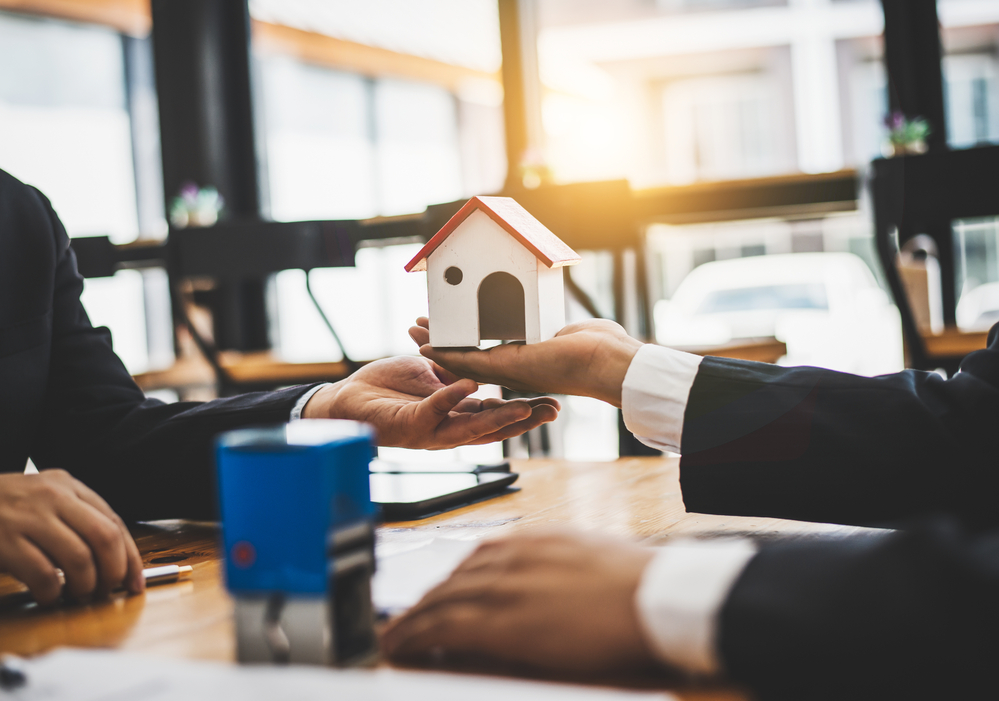 What Does A Real Estate Appraiser Do?
A real estate appraiser's job is to evaluate properties and determine a fair market value. This is necessary before a property can be bought or sold. It's also necessary for insurance and tax purposes, as well as before an empty lot can be developed.
A real estate appraiser needs to consider several factors when determining a property's value. These include the features, location, and the value of similar properties in the current market.
Appraisers can be self-employed or work for a government agency or real estate company. Similarly, appraisers can specialize in all kinds of properties, from commercial to industrial to residential. It's all about where your interests lie, and where you can build the strongest network.
Real Estate Appraiser Salary
Let's talk about what everyone wants to know about a potential career line; how much can you actually earn as a real estate appraiser?
As with most jobs, a lot depends on the local labor cost. Across the U.S., the lowest-paid appraisers earn around $39,000 per year, while those in the best-paying markets average $104,000 per year. The national average is $60,949 per year. Keep in mind that there are additional that can impact your salary. These include the number of states you're licensed in and how long you've been in the field.
Real estate appraisal can be an exciting career, with relatively high earnings compared to the qualification requirements. That said, it still has its drawbacks. For one thing, there's a lot of competition in most parts of the country. Precisely because this is such an exciting opportunity, many other people are also going into the business.
For another thing, if you're working for yourself, you're also taking on a bunch of extra responsibilities. You have to spend time finding new clients and taking care of your business taxes. This means you can expect to work 50 hours a week or more.
How To Become A Real Estate Appraiser In 6 Steps
Becoming a real estate appraiser requires two things: classroom education and on-the-job training. Different states have different requirements, so make sure to check your local regulations. That said, the general steps will be more or less the same:
Review your state's requirements.

Become a trainee appraiser.

Find a mentor.

Complete required coursework.

Register for the licensed residential exam.

Submit your application to become a real estate appraiser.
Let's take a closer look at each part of the process!
1. Review Your State's Requirements
There are two sets of requirements for real estate appraisers. The first are federal, which are set by the Appraiser Qualifications Board (AQB). These requirements, listed in the Real Property Appraiser Qualification Criteria, must be met by every state. That said, the exact training and licensing process varies from state to state.
Every state requires that real estate appraisers hold a professional license, but they all have their own unique licensing requirements. Depending on where you live, you may have to meet the bare minimum national qualifications, or there may be additional hoops that you're required to jump through.
A good example of this is California. To meet California state standards, you need to take many hours of classroom instruction. The portion of this instruction dedicated to federal requirements consists of only four hours. The rest is dedicated to additional state requirements, over and above the federal ones. Your mileage will vary considerably depending on where you're getting your license.
Beyond that, you can obtain different kinds of licenses, including Certified Residential Appraiser, Certified General Appraiser, and Licensed Residential Appraiser. All of these have their own requirements for coursework, on-the-job training, and exams.
So before you do anything else, do some research and find out what the requirements are. Your state's real estate licensing board website is a good place to start.
2. Become A Trainee Appraiser
Before you can become an appraiser, you first need to become an appraiser trainee. An appraiser trainee works under the direct supervision of a fully-licensed appraiser, who helps them learn the basic process. During this period, the appraiser trainee is required to take a few courses:
Basic Appraisal Principles

Basic Appraisal Procedures

National Uniform Standards of Professional Appraisal Practice
In total, this amounts to 75 hours of coursework, and your state may require additional courses. Thankfully, these three courses are available online throughout the United States. You can work at your own pace, so you don't have to quit your current job just yet.
3. Find A Mentor
When your basic coursework is complete, you'll be ready to start on-the-job training. If you haven't found a certified appraiser to train under yet, now is the time. You'll have to do field work with them for at least six months. In some states, the required training period is as long as two years.
During the training period, supervisors are responsible for ensuring that the trainee completes all necessary training to meet the AQB standards. This includes accompanying the trainee on appraisals and ensuring that they complete their work to an acceptable standard.
Once again, different states will have different requirements. Some simply require that a certified appraiser sign off on logs for the trainee's work, and that the trainee meets federal standards. Others have more specific requirements, such as requiring trainees to complete a minimum number of appraisals.
4. Complete Required Coursework
At this point, you'll have met all the federal requirements to sit for the exam. However, there may be additional state-required coursework that you need to complete. Sometimes, this is AQB-approved training on state-specific standards. In other cases, licensing requires the completion of certain college-level classes.
To be clear, it's not normally necessary for a licensed appraiser to have a four-year college degree. But many states require you to take courses related to contract law, property management, and real estate evaluation. These are the kinds of courses you can take at a community college, or even at an accredited online university. You won't have to stop working and enroll in college full-time.
Then again, there are exceptions to the rule; once again, California is a good example. The Bureau of Real Estate Appraisers in California requires a four-year degree for a Certified General Appraiser license. On the other hand, you can obtain a Certified Residential Appraiser's license with only a few classes.
This is yet another reason why it's so important to learn your state's requirements before you start the process.
5. Register For The Licensed Residential Exam
Once you've completed all your on-the-job training and coursework, you're finally ready to sit for the exam. Research with your state's real estate bureau to find out how to register for the Licensed Residential Exam. You'll normally have to pay a small fee, but there should be somewhere to take the exam in your county.
The exam itself contains 110 questions, which must be answered within a four-hour time limit. Don't get discouraged if you don't pass the first time! In 2021, only 61% of people passed the exam on their first attempt. It's a lot like taking the driver's exam when you were a teenager; if you don't pass the first time, study a bit and try again.
6. Submit Your Application To Become A Real Estate Appraiser
After you pass the exam, it's time to apply to the state licensing board. At this point, this is just a formality. Provided that you've met all the requirements, all you need to do is pay a licensing fee.
From here on out, you'll have to renew your license every two years. This requires working a minimum number of hours as an appraiser during that period, and many states require a minimum number of hours in continuing education classes.
Consider Becoming A Certified Residential Appraiser
Once you've become a licensed appraiser, you're free to start doing business. But if you want to kick your career into high gear, you can get a special AQB certification. These certifications are not required to work as an appraiser, and you can build a perfectly successful career without them.
That said, a Certified Residential Appraiser or Certified General Appraiser certification can open the door to working on higher-value properties. This creates new opportunities and allows you to work with a wider array of clients. Let's talk about both types of certification.
Benefits Of Becoming A Certified Residential Appraiser
Certified Residential Appraisers are permitted to work on properties valued at more than $1 million, which is not the case with a license alone. They're also permitted to work on multi-unit buildings, with up to four separate units, and even on vacant lots.
To obtain this certification, you'll first have to work as an appraiser for at least 12 months, and spend at least 1,500 hours on the job. You'll also have to complete 200 hours of AQB-required coursework.
So, why would you want to do this? There are a few good reasons to get your certification:
Higher earnings potential – When you're working on higher-value properties, you can charge higher fees. This translates directly to more money in your pocket. With a certification, you'll have access to all kinds of high-value properties, which is an opportunity you won't get without one.

Potential for leadership – If you're working for a government agency or a private business, you'll be able to work in a supervisory role. You can even take on your own trainee appraisers.

Better job opportunities – Appraising for a financial institution is one of the best ways to earn a fat paycheck as an appraiser. Banks will almost always require you to be certified as well as licensed.
Benefits Of Becoming A Certified General Appraiser
A Certified General Appraiser has even more job opportunities than a Certified Residential Appraiser. With this certification, you can work on commercial properties, not just residential ones. You can also work on residential properties with more than four units.
Becoming a Certified General Appraiser requires 300 hours of coursework and 2 ½ years of appraisal experience with at least 3,000 hours worked. If you want to work in the highest-paying jobs on the highest-value properties, this is the certification you'll need.
Summary
Whether or not you go on to obtain a certification, becoming a real estate appraiser is the first step to a promising new career. With all the opportunities in the current real estate market, it's easy to understand why so many people are looking into getting their license and learning how to become a real estate appraiser.
So, what are you waiting for? Take the first step, learn your state's requirements, and move forward from there!
---
Ready to start taking advantage of the current opportunities in the real estate market?
Click the banner below to take a 90-minute online training class and get started learning how to invest in today's real estate market!