Most investors know the importance of learning how to build a real estate website. Few businesses these days can survive without a modern, technologically-updated website to serve as a hub for customers and clients.
But developing a real estate website is about far more than choosing a color palette and putting up pretty pictures of you standing in front of one of your properties. The best real estate websites are those that blend the visually-appealing with bare-bones practicality everyone has come to expect.
Whether you're a website design veteran or somebody who doesn't know their HTML from their ASAP, here are some tips for how to build a real estate website that generates quality leads.
How To Build A Real Estate Website That Actually Converts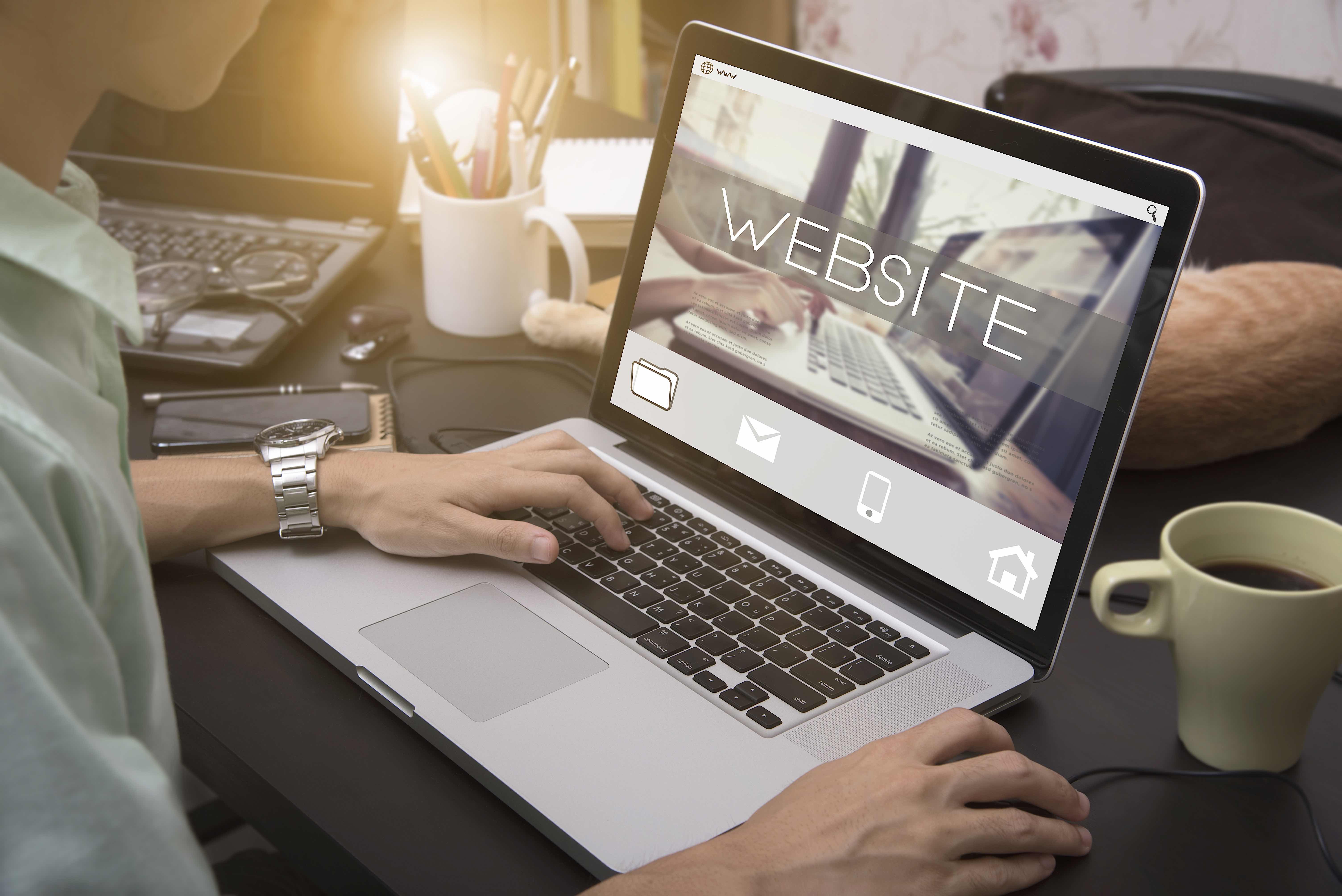 1. Adding Horsepower to the Engine
Your real estate website is far more than just a fancy header and some formatted text designed to entice prospects; it's a well-calibrated machine that runs on autopilot to spread your message and gather leads into your funnel.
Just as you wouldn't try to win the Indy 500 in a '74 Ford Pinto, without a website that's fast, responsive, and easy-to-navigate, your real estate website could be left in the dust by the competition.
So, even if you already have a tricked-out real estate website of your own, here are some keys to ensure your website engine is super-charged and ready for lead collection:
Responsiveness: Whether you're using a website template, such as a WordPress theme, or a custom-design operation, it's vital your website be responsive, meaning that it's mobile-friendly and can be displayed on numerous types of devices, whether laptop, tablet or mobile phone.
Speed: One of Google's major factors for ranking a website is the load speed. So be sure your site doesn't turn off the Google police with a website that takes forever to load. This usually means reducing the size of images.
Reporting: Even if you're not getting a ton of traffic, yet, it's important you install analytics code — Facebook and Google, at a minimum — to ensure you collect enough data to make informed decisions regarding what's working, and not working, with your website. Often the best SEO real estate marketing results come from studying your traffic and giving visitors what they want.
2. Putting Up the Pillars
Though every website is different, even real estate investor websites, there are a few must-haves that your central Internet should have in order to reach your real estate investor goals. Those must-haves include:
A "Home" page: Resist the urge to cram your home page with tons of content. Just tell people a bit about who you are, what needs you serve, and what action you'd like visitors to take. A simple video can work great with this.
"Services offered" pages: Visitors usually come to your site because they're looking for "something" specific. So, create dedicated pages for each sector of your website audience; such as: a page for motivated home sellers, a page for private lenders, etc.
An "About Us" page: People like to do business with people they like. So, feel free to show off pictures of you and your team. Even your family, if you want!
"Contact Us" page: This is not only so people can reach out to you, but it's a vital part of Google's search algorithm. Don't forget to include your physical address too.
3-5 blog posts and/or videos: This may not be something you can come up with immediately. But at some point you'll probably want to create how-to content that explains some element of real estate to your ideal audience. Don't forget to use SEO for real estate strategies to help your content get discovered. (For example, title your video "How to Avoid Foreclosure in Denver," etc.) The best real estate SEO tips aren't about tricking people; they're about making your expertise easy-to-find for the people who need it most.
3. Establish Your Online Funnel
Once you've got your real estate website purring under the hood, and you've some of the key pieces of website content in place, it's time to outfit your website with lead-generation systems.
How exactly you plan to "collect" website visitors into leads will depend on your particular funnel configurations. But here's some low-hanging fruit you can integrate into your website to get more leads:
Email opt-in forms: Whether you use a tool, such as Aweber or MailChimp — or more expensive options such as InfusionSoft — you'll want to have area on your website dedicated to people opting in to your email list. Great places to put this opt-in form include the footer and right sidebar of every page. Do your own testing to see what works for you.
Exit-pops: These are those (somewhat) annoying pop-up pages that show up on top of a site's content, asking you to subscribe. When done crudely, they're distracting. But if done well, they're quite effective, especially if the sign-up offer matches the page being visited.
Retargeting: Here's where things get interesting. Simply placing Google and Facebook retargeting code on every page of your website, allows you to "follow" website visitors all around the Internet — even if they don't opt in. This might be the most exciting marketing development in the last 25 years, and should be a part of any savvy real estate investor's marketing plan.
"Like Catching Fish in a Barrel"
It's important to remember, when learning how to build a real estate website, that the goal is not to build the prettiest website in the world. The purpose is to create a system that articulates precisely who you are, what you can offer other people, and give people an easy way to communicate with you. Couple that with compelling, helpful content that's relevant for whatever type of lead you're looking for, and your worries won't be about finding new leads. Instead, they'll be finding time to filter your over-flowing marketing funnel for the best prospects possible.