Have you ever wondered buying bank owned properties in 2017? Nearly a decade removed from the onset of the latest recession, today's REO landscape is drastically different. The amount of bank owned properties increased almost exponentially as the crisis worsened, and investors that know how to buy bank owned properties could find themselves in for a great year.  As it turns out, bank owned real estate can be a great exit strategy.  So I ask you again: Do you know how to buy bank owned properties?
If you answered yes, I hope you are putting your knowledge to good use.  If you answered no, however, I want to encourage you to keep reading. Understanding how to buy bank owned properties could lead to opportunities you never even knew existed.
Bank owned real estate has served up some of the best deals for investors over the last decade. However, a lot of those in this industry have begun complaining about how difficult it is to buy bank REOs in today's market. While there is a process, it is easy to navigate if you know exactly what to do. So are they still worth buying? And if so, how can investors overcome the challenges to hack into highly profitable deals?
Buying Bank Owned Properties: How To's
The U.S. real estate market appears to be firing on all cylinders at the moment. Nationally, everything is headed in the right direction – although every market may be at a slightly different point in the real estate cycle. Some areas are still just processing their largest chunks of distressed properties. Others are pushing new records in sales, and are swiftly marching back towards their previous prices.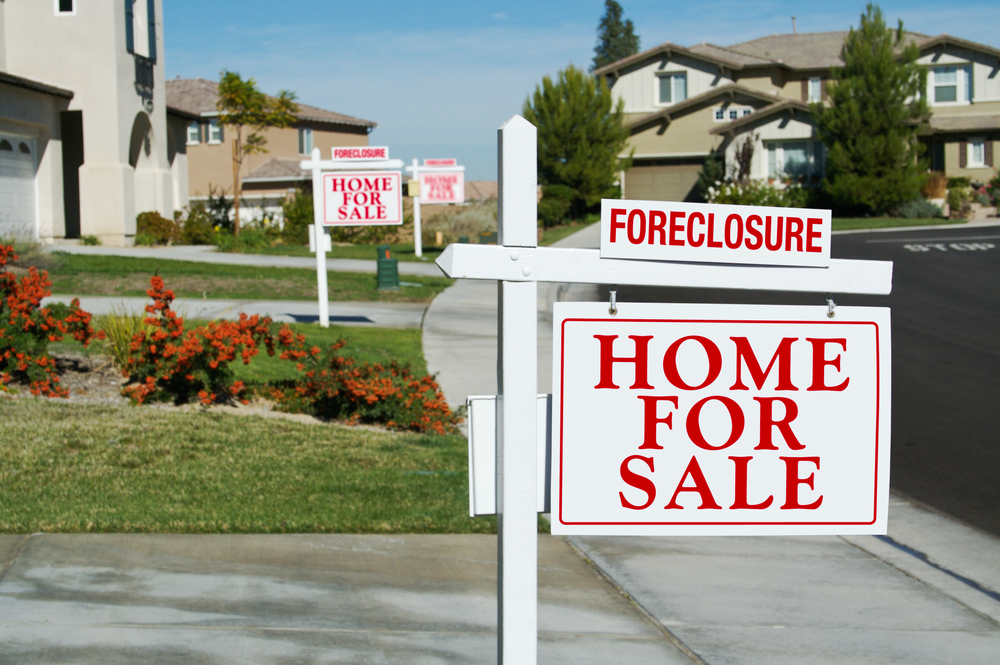 Quickly rising rents and house prices are driving an insatiable appetite for properties. This means slim pickings in many areas. This, in turn, is creating great profit margins for those real estate investors that can get their hands on inventory. While U.S. banks and credit unions are speeding a whole new wave of foreclosures to market, many will go back to the banks as REOs. This is on top of the far larger pool of shadow inventory and properties working their way down the foreclosure pipeline. Some estimates put this combined pool of distressed properties and loans around $200 billion in the second quarter of 2015. That's in addition to other types of distressed property, and regular home listings.
Why Buy Bank REOs?
Before you learn how to buy bank owned properties, it helps if you know why you would want to do so in the first place. There are four main reasons for real estate investors to try to buy bank owned real estate:
The size of the pool of inventory available
Less competition for off market bank REOs
Discounts and profit spreads
Opportunity to add value and help individuals, communities, and the country
The Challenges of Buying Bank Owned Property
While industry outsiders assume that it should be a breeze to scoop up this non-performing inventory, it can be far from simple. In fact, some have found it pretty near impossible to buy foreclosure properties from banks. When possible, it has often appeared to be unprofitable. At least to those new to it, and which haven't thorough investigated how it works.
Ranting about how unfair processes are, and how much some bank rules don't make sense isn't going to help. The reality is that selling distressed inventory is complicated for lenders. Just some of the factors complicating the process include:
Liability in selling homes and business property
Accounting restrictions and limitations
Taking financial losses when selling properties at a discount
Operational and infrastructure obstacles
Legal challenges and processes
Personal fears and challenges facing decision makers at banks
This can all make the process of buying bank owned homes lengthy and challenging. Publicly listed bank REOs via real estate agents and the banks themselves can often seem unprofitable. They can be priced high, and the terms demanded can often seem to be extremely unattractive.
There are billions in off market REOs, too. These can provide investors with many opportunities – often with more bargaining room, and less competition. Unfortunately, many of the same hurdles can apply. Betting everything on trying to buy bank properties, without being prepared can become frustrating and financially dangerous. Some may simply run out of gas before they can get a deal done.
How to Overcome the Challenges of Buying Bank Property
Brecht Palombo is the founder of one of the largest distressed bank property and loan software databases. He says investors need to not only hone in to find the banks that have troubled inventory, but to realize that only some of them can actually sell at any one time. He goes on to suggest that personal relationships are just as important for doing these deals today, as they have ever been.
There are regulatory quirks which can prevent banks for selling distressed assets. Bank decision makers also have to justify any losses taken to their bosses and shareholders. Just because a borrower stopped paying their mortgage doesn't mean a bank manager can turn around and sell that property for 50% off with ease. The key is to streamline the process of buying bank owned real estate:
Find out who has the inventory
Who can and will actually sell it to you
Put yourself in the decision maker's shoes
Present strong offers, with supporting facts that help justify the deal
Build real relationships
When it comes to tips for minimizing the challenges, and maximizing and opportunities in this arena, there are two strategies that stand out:
Explore the potential for acquiring properties via non-performing notes, or from note buyers.
Leverage expert wholesalers that are masters of buying this inventory, and who can sell to you on better terms.
When all is said and done, learning how to buy bank owned properties can be a great business move. And while it may not be the easiest process to navigate, those that can do so successfully will be rewarded accordingly.  There is no reason to think REOs can be an investor's greatest source of deals, provided they mind due diligence and go about it correctly.
🔒 Your information is secure and never shared. By subscribing, you agree to receive blog updates and relevant offers by email. You can unsubscribe at any time.