Have you ever considered expanding your investment portfolio to include REO deals? Not sure how to buy bank owned real estate?
Investing in REO (real estate owned) properties can be extremely profitable for investors regardless of whether or not they ultimately decide to wholesale, rehab or rent out the home. Because almost all REO properties are sold under market value, they can be a great way for novice investors to jump-start their real estate careers.
Properties are considered "bank owned" when the borrower associated with the property defaults on his or her mortgage. The lender can begin the foreclosure process to repossess the property, but if a buyer cannot be found, the property is put up for auction. If the original lender ends up being the highest bidder at the auction, the home becomes an REO property.
"What is the difference between an REO property and a foreclosed property?", "Where can I find REO deals?", and "How will investing in an REO property benefit me?" are some frequently asked questions investors wonder before jumping on the REO bandwagon.
To answer in brief, an REO property and a foreclosure property are similar; however, an REO is only produced as the result of an unsuccessful foreclosure. Secondly, REO deals can be found in any market but the highest quantities exist in areas that were hit hardest by the 2008 housing crisis.
Finally, the advantages that come with investing in bank owned homes are endless. However, one of my favorite benefits is the fact that REO homes can be purchased free of any lingering unfortunate tax liens or title issues.
If you still aren't convinced that learning how to buy bank owned real estate can be a great opportunity to broaden your investing experience, here are some FortuneBuilders students who have seen great success with REOs:
The In's And Out's Of REO Deals
REO deals can be complicated if you haven't done your due diligence and educated yourself on what sets REO properties apart from regular listings. A perfectly prepared portfolio, expert negotiating skills, and patience are all required for anyone looking to begin their REO journey, and these students have that:
Student: Ryan DeLegge, Encinitas CA
Type Of Deal: Rehab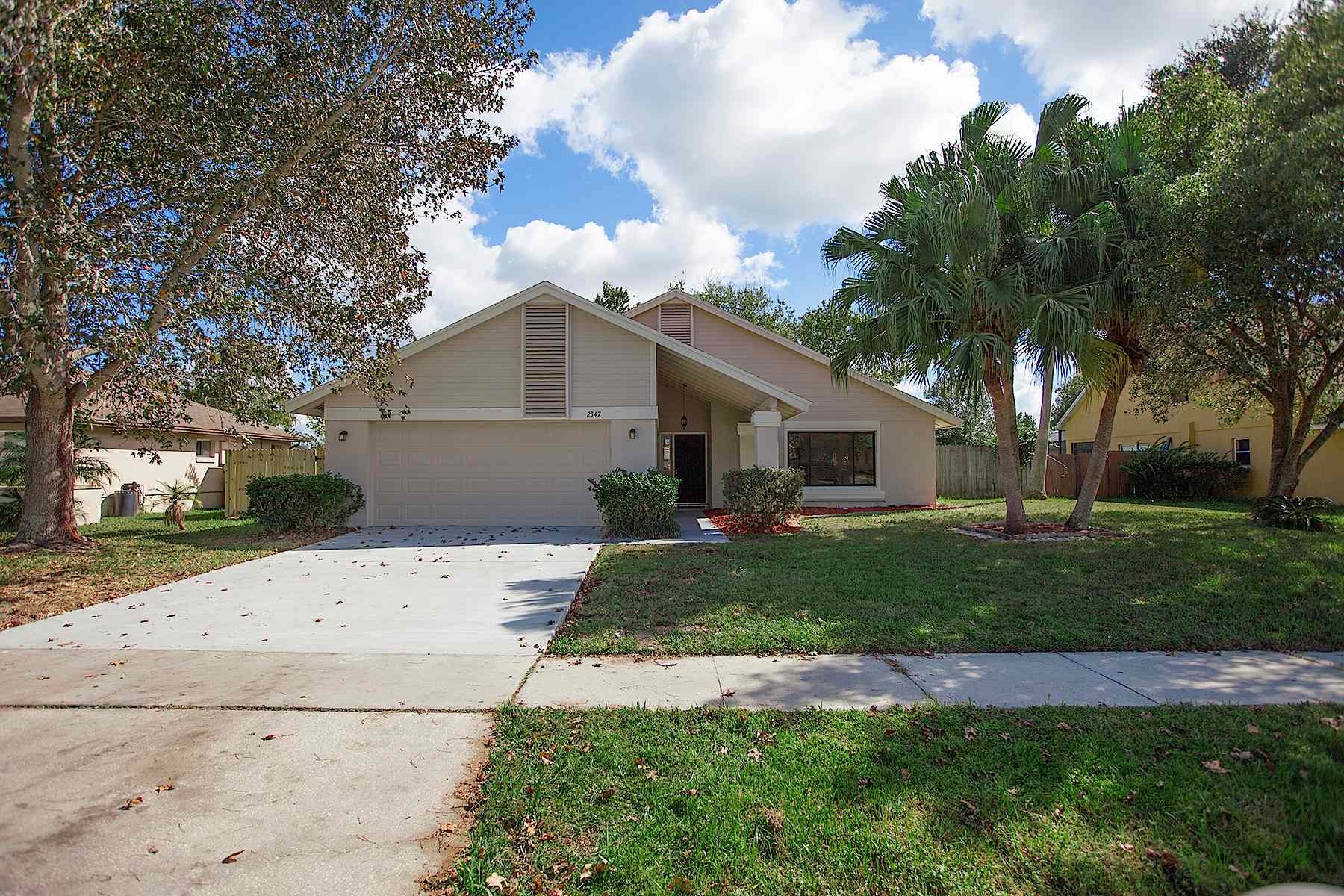 DeLegge and his partner found this property by working with one of their REO agents. "We had been working with one of the top producing REO agents in the greater Orlando area for the last 6 months", DeLegge explained, "and [Our agent] was on us in a matter of minutes once [this deal] hit the market."  DeLegge recounts how he and his partner submitted an offer immediately and went under contract the same day. Because of his perfected negotiation techniques, DeLegge was able to drive down the price to ensure himself a considerable profit. The property was best suited for a rehab, so DeLegge performed a few cosmetic renovations – a new kitchen, half bath, upgraded master bedroom, and repaired the deteriorating driveway – and the project was completed rather quickly. With the help of their Facebook targeted marketing campaign, DeLegge and his partner held an open house that resulted in a bidding frenzy between nine families! The property was on the market for only three days and went under contract for over asking price.
What You Can Learn From DeLegge:
Working with a real estate agent who specializes in REO properties is one of the most reliable ways to find deals.
Making a few simple upgrades can significantly boost the price of an REO property; especially if you negotiate with the bank to reduce the asking price.
Facebook marketing is an easy, relatively inexpensive, and effective way to drive potential buyers to your property on short notice.
Student: Gene Johnson, Stockbridge GA
Type Of Deal: Wholesale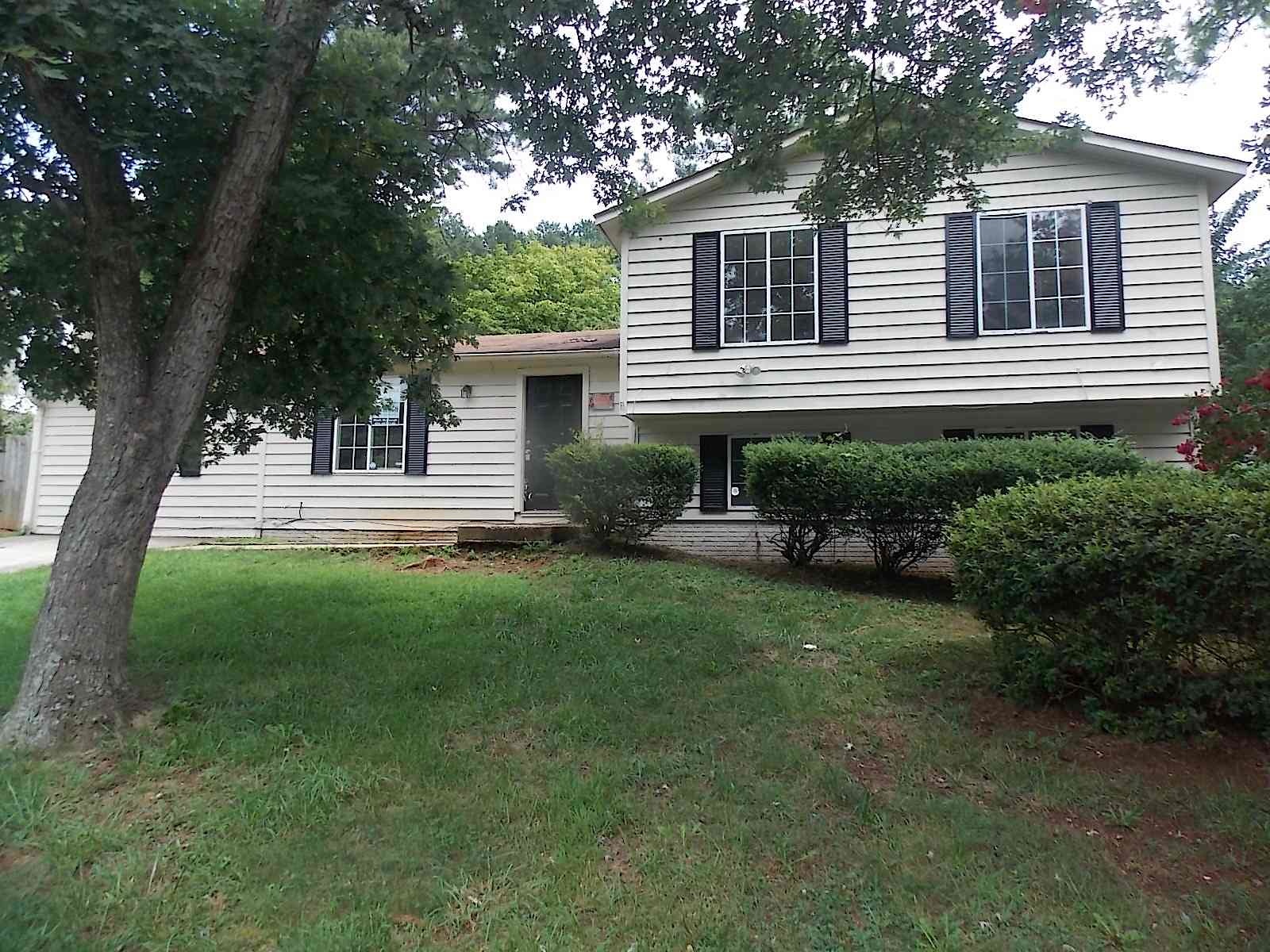 Johnson found this REO deal on the MLS after it had been on the market for over 60 days. He didn't feel the need to complete the repairs necessary for full rehab and instead decided to wholesale the property. Johnson was able to find a buyer quickly through an REI Meetup and ultimately financed the deal with a double closing. One complication Johnson faced throuought the process was the fact that his original end buyer could not close. Luckily, he was able to get an extension with the seller long enough to find another buyer. Johnson ended up offering a $5,000 price reduction in order to close the deal as quickly as possible.
What You Can Learn From Johnson:
Meetup.com is a resource for networking with like-minded individuals and for finding potential business partners and/or clients.
When complications arise, sometimes it is necessary to reduce your asking price in order to please a squeamish buyer.
Johnson's advice: "A small profit is better than no profit"
Student: Theresa LaFond, Memphis TN
Type Of Deal: Rental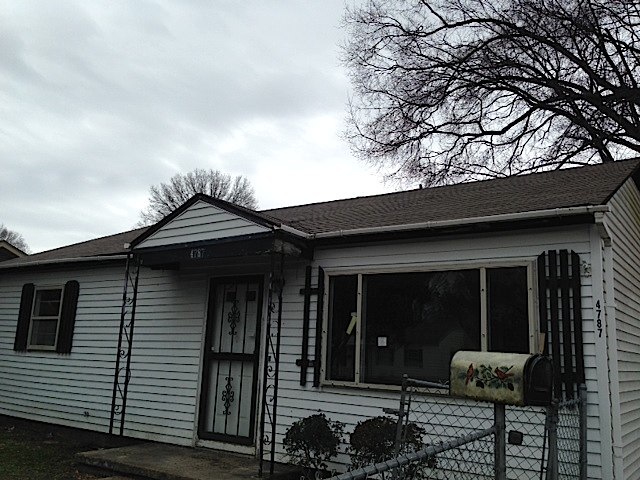 LaFond placed on offer on an REO that was not accepted for six months after the initial offer. "This REO was not letting go!" LaFond explained, "but after six months we wore them down and they finally accepted our offer." LaFond had initially planned on using this REO property as a rehab deal but ultimately decided to hold and transform it into a rental. "The lessons learned on this home were numerous but instrumental", LaFond expressed when taking us through her rehab process. After purchasing the REO property, LaFond found that most of the electrical work was not up to code, as the house was built in 1953, and was therefore unable to obtain any insurance – or any gas or electricity for that matter – until the repair work was complete. Unfortunately, because of the additional renovations, the rehab took longer than 30 days causing LaFond to lose the insurance. LaFond was able to roll with the punches, turn the home into a rental, and now has a long-term tenant and insurance.
What You Can Learn From LaFond:
Sometimes it will take awhile before a bank decides to accept your offer on on REO property. But it is important to keep your negotiating game strong and not back down.
It is crucial to have a property thoroughly inspected before closing so that you don't run into any unforeseen complications (like outdated electrical work) once you dive into the rehab.
It is okay to change your original plan in the middle of a deal if you realize a different exit strategy will be more profitable.
Student: Shane Hunt, Columbus OH
Type Of Deal: Rehab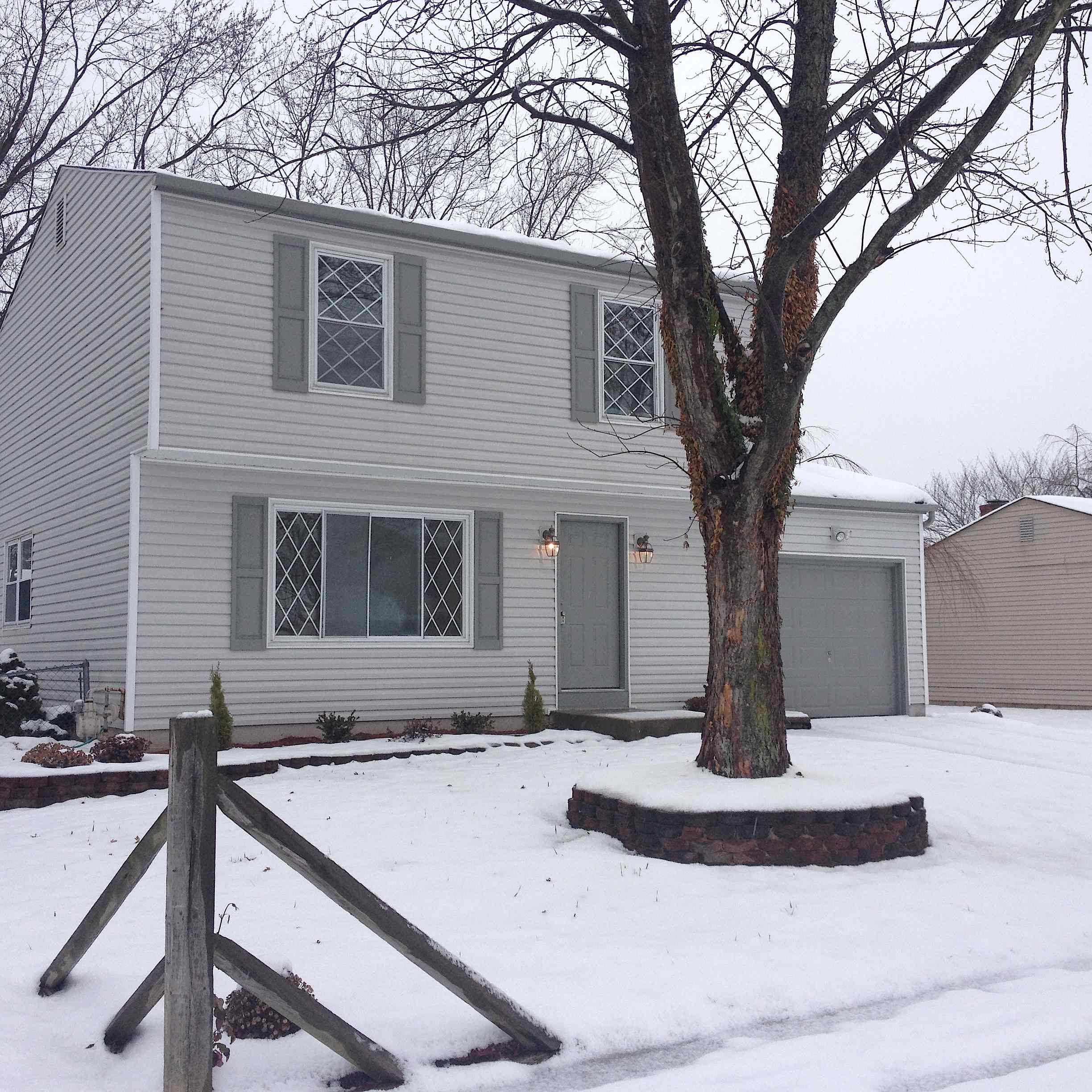 This was Hunt's second rehab deal and he acquired the REO property by working with an agent. Hunt explained how the property had sat vacant for over a year because it was in such bad shape. "The basement had been torn up by multiple dogs and other parts of the house showed signs of major drug activity", Hunt recalled. Because the property was in such poor condition however, Hunt used the facts in his negotiation to lower the asking price. Hunt was able to finance the deal through a private lender – another FortuneBuilders Mastery student – and was under contract in nine days. Hunt and his partners performed a full rehab; however, 70 percent of the way through the rehab, Hunt had to find a new contractor. "[Our original contractor] just kept trying to cut corners", Hunt explained. Once a new contractor was in place, Hunt finished the job successfully.
What You Can Learn From:
Do not let an extremely distressed property scare you away.
Curb appeal goes a long way in terms of the overall value of the property.
Hunt's advice: "Having a good and reputable contractor is crucial."
Student: JoAnna Anderson, Glen Allen VA
Type Of Deal: Wholesale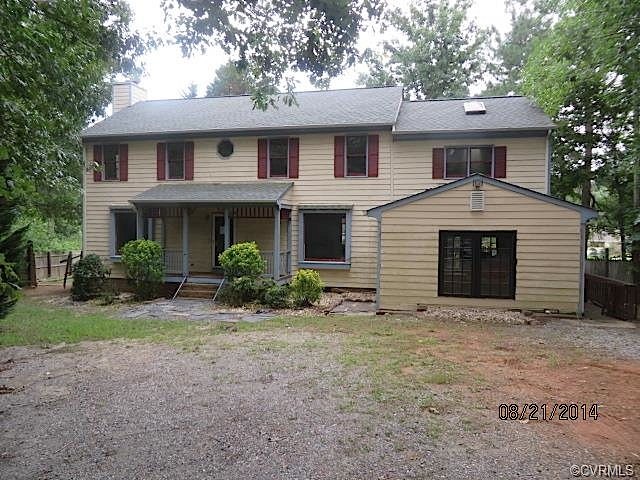 Anderson and her partner found this REO property on the MLS after it had only been on the market for a few days. The property was listed for a fantastic deal which put Anderson in a multiple offers situation. "We made our offer more attractive by making a larger earnest money deposit and a shorter inspection period", Anderson answered after being ask why her offer was chosen over the others. After Anderson's offer was accepted, she received a call from a different realtor who also bid on the property. He wanted to purchase the property from Anderson because he wanted to live in the home with his family. For this reason, a wholesale deal was a no brainer, Anderson explained. Because this was Anderson's first double close and the profit margin was smaller than what she wanted, she had the end buyer place the entire purchase amount in escrow and then asked the buyer to use his money to do the first closing.
What You Can Learn From Anderson:
If you find yourself in a bidding war, it is important to think creatively – without increasing your price – so that your offer is the one that gets accepted.
The more you network – and the more deals you close – the more often buyers will find you.
Anderson's advice: "Leverage other people's time, money, and knowledge whenever possible."
There are a number of different ways to find and close REO deals in any market. Just be sure to keep in mind the advice of these students who are working with REOs successfully. And you'll find your quest to learning how to buy bank owned real estate quicker, and more successful, than you thought.