Buying investment property might seem straightforward, but the truth is it can be more challenging than it looks. It's more than just putting a For Rent sign in the yard and collecting monthly checks from the people that move in.
Although investing in property and finding tenants is relatively simple, you still need some practical tips to know and follow before getting started. Rental properties require you to be very active and know which properties will be the most lucrative.
This guide was designed to teach you how to buy investment property in 10 simple steps.
---
[ Thinking about investing in real estate?
Register to attend a FREE online real estate class
and learn how to get started investing in real estate. ]
---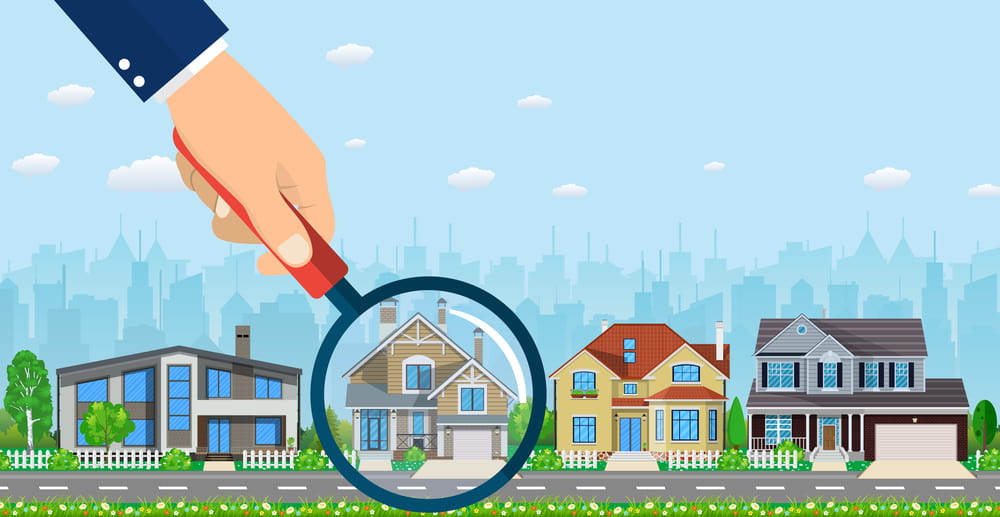 1. Secure Financing
Most people will need to secure financing unless they have a large amount of cash just sitting around. You will need to get pre-approved for a mortgage loan so that you know how much money you have to invest in a property.
It works the same as getting a mortgage. A bank or online lender will need to look at several pieces of information from you, including your income and credit score, to see what kind of risk you pose for being a borrower.
If you are a low-risk borrower, you have more of a chance of getting good terms and low interest rates. You will need to have a good credit score and a low debt to income ratio to show that you are responsible with money.
When buying an investment home, you often have to put down more money than if you were buying your own home. In most cases, you will need to put 20% down. Keep in mind that rental income is often not used in determining how much money you make and how much you have in terms of being able to afford a mortgage.
When having rental properties, you also need to set aside large sums of cash that can be used for ownership expenses, possible vacancies, and required maintenance. Before going forward in the investment process, you might want to consider paying down some of your own personal debt so that you can have more money on hand for unexpected expenses.
Despite all the above requirements, you do not need much money to start. You have many different ways of getting financing for real estate investments which all have their pros and cons.
All you need to know is which way of securing financing is right for you. You need to take some time to see which options are out there and which strategies will work the best for you according to your timeline and financial situation.
2. Choose Property & Location
Perhaps the most important decision you will make is where to buy property. Across the country, some good options for investing and some not-so-good options exist. Before purchasing any properties, you must research the area for home and rental prices.
You might also want to find a real estate agent in the area and ask them about their experiences in that city. Keep in mind that you don't always have to buy homes. You can buy townhomes, condos, or duplexes rather than just single-family homes.
Condos and townhomes often require less maintenance. Single-family homes are the ones with the most work needed and might not be the best choice if you are new to investment properties. You can start with condos and then gradually work your way up to homes once you have more money for repairs and more experience.
You also want to make sure you are considering where the property is located before deciding what kind of property it might be. For example, properties in tourist destinations might be better as vacation rentals rather than family homes.
If you have rentals near good schools in nice parts of town, you might want to market them to young families or couples. Rentals near college campuses can be geared towards students and roommates.
Marketing your property to the right crowd ensures you always have tenants and that you are always making money off your properties.
3. Choose Your Investing Strategy
With all your real estate investments, you want to make sure that you have strategies that give you endless cash flow. You need to make sure the rental costs are greater than the costs of maintaining and owning the property.
You don't always need to get your hands dirty
If you don't want to do all the hard work of repairing and fixing up the home yourself, you don't have to. Many investing platforms, like Roofstock, allow you to find pre-vetted properties. You can choose to work with property managers on these, or you can still do DIY if you prefer. There is a fee for platforms like this, though.
Consider crowdfunding
You can also invest in crowdfunding. With real estate crowdfunding, you can pool your money with a group of investors and make larger investments than you would if you only used your own money. This means you can invest without making such a large dent in your wallet.
You can also find properties that are already vetted and have cash flow, which allows you to easily find properties without needing to buy and repair them yourself.
Many people choose crowdfunding because it's more affordable and comfortable than just buying property on your own. This might be better for beginner investors because it means less stress and fewer expenses.
Use House hacking
House hacking means you will be living in the house while you rent out the other part. If you choose to do this, you might want to buy a duplex so you can still have some privacy even though you're living with tenants.
This allows you to live rent-free because you use the rental income to cover all the property costs. You're also on-site to manage the property, which means you don't need to hire and pay a property manager. You can easily be on call to fix any issues with the tenants.
Turnkey rental properties
If you don't want to manage rental properties in the long term, you can buy them, turn them into ready-to-market rentals, and then sell them to investors. This means you don't have to worry about finding tenants, and you don't need to manage any properties.
Buy a single-family home
You can also buy a single-family home and rent it out to families. These homes are in demand, and you can always find someone willing to rent out a single-family home.
If none of these options seem appealing to you, you can consider one of these investment options instead:
REIT investing: This stands for real estate investment trust, and it's a company that owns and manages income-producing properties. You can purchase REIT shares and make profits without owning the physical properties.

House flipping: This is a popular way to get involved in real estate because you can buy the home, flip it, and then sell it for a large profit.

Real estate syndication: This is another type of crowdfunding where you can pool resources with other investors, buy large properties, and then split the profits.

Real Estate Investment Groups (REIG): These take capital from multiple investors, and they invest in commercial properties, which brings in more money for everyone.

Purchasing rental properties: Rental real estate might be the best choice if you want monthly cash flow. You need to be ready to be a landlord, though.

Online real estate platforms: You can use online platforms to find real estate developers and other investors. Investors will help to finance real estate projects in exchange for monthly and quarterly repayments, but you will need to pay interest.

Prehabbing: You can buy a property and add cosmetic updates. These changes are minor and are not the same as flipping an entire house. You can then sell it to an investor who will make the larger changes.

Wholesaling: In this case, the investor will be a middle man between the seller and the buyer. Wholesalers will find properties under market value and assign them to buyers.
---
[ Thinking about investing in real estate?
Register to attend a FREE online real estate class
and learn how to get started investing in real estate. ]
---
4. Do Proper Due Dilligence
Property investment is a huge deal and should not be done without the proper research. You must also make sure you read between the lines and the fine print for every deal. Make sure you know how much the rehab will cost, what permits you need, and what the monthly holding costs are.
You also need to make sure you go and look at every property yourself before agreeing to buy it. Make sure it doesn't have any significant issues and if it does, make sure you are willing to be the one to fix them before you can resell or rent the property.
There is more to due diligence regarding real estate, though. First, you need to make sure you know the area. You should check that the area's market is strong and has the potential to find tenants easily. A good way to research an area is by visiting it yourself and looking online for the population and employment statistics.
If you have decided you like the area, you need to then make sure you're okay with the property. Inspect the HVAC, the water heater, the oil tank, and the furnace. You should also look for signs of mold. The best properties do not have any foundation or roofing issues.
You also need to learn about the seller. See how long the house has been on the market and why the seller wants to get rid of the house. You don't want homes that have been on the market for too long.
You also need to make sure you know all the details of the deal. Backing out of a deal once you have signed a contract is nearly impossible and has significant consequences. Know how much you are spending on a down payment and the closing date. These things are very important to know before moving forward with a deal, as you don't want any surprises after the deal has closed.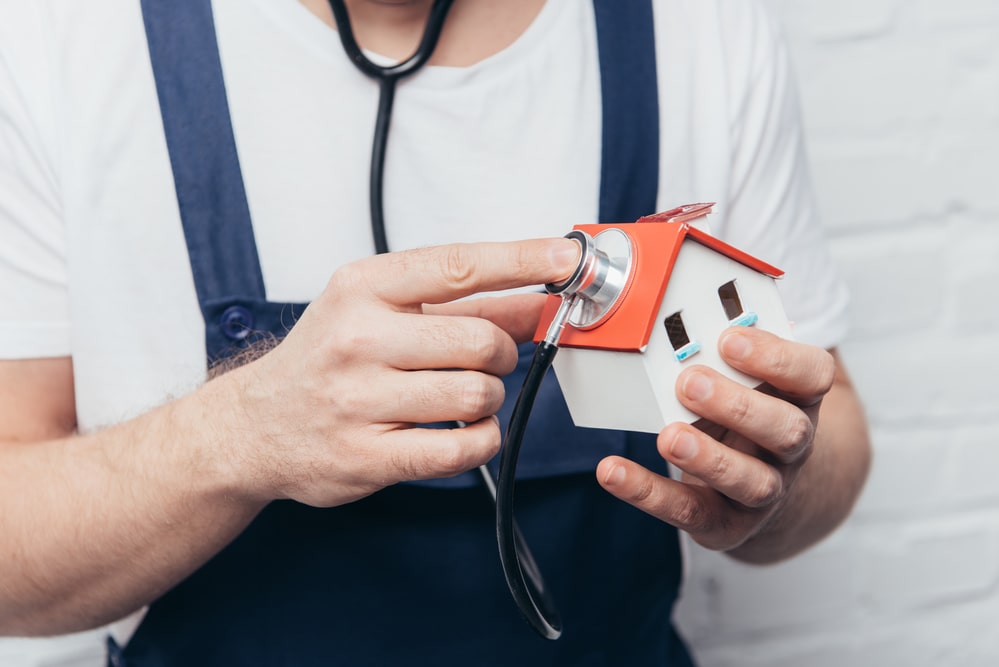 5. Hire An Inspector
You should never buy a home before you have seen it. Even if the price is very low and you want to buy it before someone else can get to it, make sure you go and see the property first. Once you have seen the home yourself and think it looks okay, you can hire an inspector to come and check the details.
An inspector will check things you might not know very much about, including the appliances, the electrical system, the HVAC, and the plumbing. They can also give you a report of what needs fixing so that you know ahead of time and see how much it might cost.
It's always a good idea to get a home inspection checklist. This allows you to make sure you're not missing any crucial steps.
Here are some things to make sure you never forget to check during a home inspection:
Structure: The home's structural integrity is important, and it will need to be perfect to ensure you don't spend thousands of dollars on repair work.

Electrical: This will need to be done by a professional.

Interior: Make sure to check the walls, the paint, and all interior parts of the home

Exterior: Make sure to also check the roof and the yard

Foundation: The property's foundation is one of the most important parts of the home and will cost you the most money down the road if you miss a problem.

Plumbing and HVAC: Both these items can be very costly when they need to be replaced, so check for potential issues.
6. Get Insurance
Homeowner's insurance for rental properties is very important. It will cover the house, structures like the garage, and other things like the tenant's possessions if there happens to be a robbery or other issue.
7. Submit Your Offer
You need to make an offer once you have determined that everything is in order and you are ready to put the money down. You will often need a copy of your bank statement and the money you are showing that you are putting down.
You always want to make your best offer to show you are serious. You can also be willing to make negotiations if you feel like you can spend a little more money and your original offer was not accepted.
You also need a pre-approval letter from your lender to show that you have the funds available for making an offer. If you aren't sure what to put in your offer, you can use this offer letter template to make sure you have all the right papers in order. This will make the deals happen faster when you aren't missing any paperwork.
8. Calculate Your Expenses
You always need to make sure you have an idea of your operating expenses so that you can budget appropriately. Some expenses to keep in mind include:
Property taxes

Landlord insurance

Homeowners association fees or HOA

Condo fees

Mortgage payments

Property maintenance
You also want to make sure you have enough money in the budget for unexpected costs if something in the house needs to be replaced. You also need to budget for yearly repairs.
9. Calculate Your Cash Flow
To see if you are going to make money in your rental, you need to determine the ROI and the cash flow. The ROI can be found by dividing your annual income by the total investment, and the cash flow is the amount of money you will make from each of your assets every month.
The ROI for the rental property is one of the most important things because it tells you if your investment is worth it or not.
10. Understand Your Legal Obligations
The lease and deal that you sign is a legally binding agreement. This means you need to make sure it's taken seriously and that the deal has all the right verbiage. This includes the rules for the tenant and the landlord's liability. It should also include things like your security deposit.
Is An Investment Property Right For You?
Before jumping into investing and getting a rental property, you need to make sure that investment properties are right for you. Always weigh the risks and the pros and cons before deciding.
Pros Of Invesment Property
Some of the major pros include:
Tenants can pay off your mortgage

Potential for asset appreciation

Portfolio diversification

Monthly rental income gives you more money each month

Big tax benefits which include taking depreciation on an asset that is appreciating
All these might seem great, and they are. However, you must also consider the cons and risks before moving forward.
Cons Of Investment Property
Here are the main risks to keep in mind:
If you need emergency cash, it's hard to sell a rental property quickly.

You have to have landlord responsibilities which can be too much handle for some people

It's easy to lose money if you underestimate the costs or overestimate the rent

You always have to deal with housing market fluctuations

You can have negative cash flow when there are bad tenants or large vacancy rates in the area
In most cases, if you are financially stable and make good investment decisions, the pros outweigh the cons.
Summary
Real estate markets can be very different depending on what part of the country you're in, and learning how to buy investment property can be daunting for beginners. That's why it's essential to follow all the tips outlined in this article to ensure that you perform your due diligence and buy the right properties.
You must always consider the location and the type of property you're buying. Funding and sound contracts are also important to make sure you are making good financial and business decisions. Always make sure to have a home inspection and ask for advice from local relators before purchasing an investment property.
---
Ready to start taking advantage of the current opportunities in the real estate market?
Click the banner below to take a 90-minute online training class and get started learning how to invest in today's real estate market!