Key Takeaways
---
There are so many responsibilities that make up the day-to-day schedule of real estate investors. From managing a business to balancing finances, investors will need to wear many hats to be successful. One aspect of real estate investing that might be surprising is that it requires some detective work from time to time.
At some point in your investing career, you will need to identify a property owner or address — often with little or no other information to go on. Learning how to find out who owns a property can save you a lot of time when these situations arise. These tools could mean the difference in securing an off-market property or watching a great deal go to another investor.
It may sound challenging, but there are a few key ways to gather information about properties you know little about. Once you understand how to use these methods, you will be well on your way to securing profitable investment deals. Keep reading to learn how to find out who owns a house.
4 Ways To Find A Property Owner
There are four main ways you can gather information about a property you are interested in. Each of these methods will vary from county to county, so it is a good idea to familiarize yourself with each approach. In some cases, you may even need to use more than one method to find all of the information you need. Here are the four ways to find out who owns a property:
Go To The County Tax Assessor Office

Visit The Local Recorder Or County Clerk

Contact A Local Title Company

Reach Out To Mailing List Companies & Brokers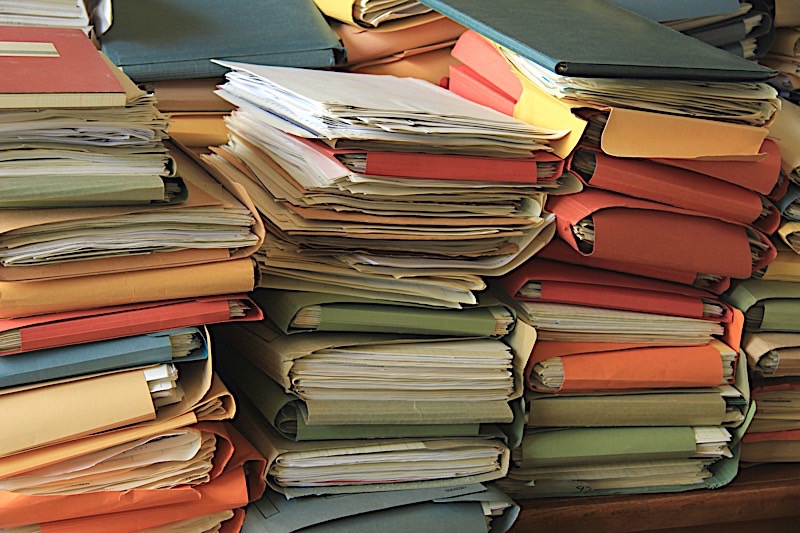 1. Go To The County Tax Assessor Office
The first step you should take when searching for more information about a property is to look up tax records at the county assessor's office. Most people are not aware that this information is public record and completely free to access. In some counties, this information can even be found online and is available for anyone to search. Try looking up your county's tax assessment website and search for the address of the property you are interested in.
Unfortunately, not every area has this information easily accessible online. If you live in a small or rural town, you may need to make an in-person visit to the county assessor's office. Call to schedule an appointment and be prepared to search through physical records for property tax information. The records will contain the property address, owner name, and address where the tax bill is sent. As you might expect, it can be tedious to search for property tax records in person, especially if you are gathering information on multiple properties at once.
2. Visit The Local Recorder Or County Clerk
Real estate investors can also rely on the county recorder or clerk's office for information about various properties. The county recorder's office contains legal records for county residents, such as marriage certificates and birth records. In terms of real estate, the county recorder will also have information on bills of sale, property deeds, mortgages, tax liens, and easements. The amount of information available can help investors find a property owner — though the abundance of records can be difficult to sort through.
The county recorder's office will typically charge fees per document requested. These costs will vary based on your county, but they can add up quickly. While some counties allow investors to purchase one or two documents, others will require you to pay a flat fee to access all information about a given property. Look up your county recorder's office online or give them a call to request information about the fees. This will help you anticipate any expenses related to your research.
3. Contact A Local Title Company
If you cannot access public records or perhaps do not have the time, you can request information about properties in your area from a title company. Title companies are typically responsible for verifying ownership of a property during the home buying process. Due to the nature of this responsibility, title companies have access to a variety of property records. Investors can request marketing lists or information about a specific property from title companies. They will typically gain access to the property owner's name, contact information, property characteristics, and transaction history.
Title companies offer public information at similar costs to the county recorder's office. They can also help refine your search and, in some cases, will be able to point out comparable properties. The reason for this is because title companies are typically hoping to gain your business in future transactions. Many investors agree that a good title company is crucial to any real estate business, so always be mindful of how often you rely on them for information. Maintain a good relationship with any title companies you use, as you will often be mutually beneficial to each other.
4. Reach Out To Mailing List Companies & Brokers
A final method for identifying property owners is through real estate marketing brokers. This is a quick way to gain information about multiple properties in your area at once. Brokers will typically sell marketing lists with ownership and contact information, neighborhood data, and property characteristics. The lists are available to investors for a set amount of time before they must pay again, typically one year. Investors can work with brokerages to create custom marketing lists and obtain more information if necessary.
Many investors use real estate marketing lists as a last resort when looking for property owners. While the information is available fast, it is not always reliable. In some cases, brokerages will supply you with outdated or incorrect ownership information. For example, you may find yourself with the previous owner's phone number instead of the current owner's. However, if you are struggling to find information on a property, you may discover new information using a broker. At the very least, this might provide you with a new lead for your search.

---
[ Do you have what it takes to run your own real estate business? Register for our FREE online real estate class, to learn from experts how you can replicate their successful business systems in your area. ]
---
How To Find Out Who Owns A Property Without An Address
At some point in your investing career, you may run into another particularly challenging question: how do you find out who owns a property without an address? Let's say you were driving through a neighborhood looking for deals and weren't able to write down a house number, or perhaps you could not discern what the numbers were. When these situations occur, the best place to start is by researching the neighborhood online.
Gather whatever information you can about the property, such as the street name or a close street, and prepare to do some research. Start by looking up the area on google street view and look for the lot in question. If the property is on the market, you may be able to find it by searching popular listing websites (such as Zillow or Redfin). Once you have the address written down, try the above methods for finding the property owner. Alternatively, you can use a paid service like PropertyShark to identify the address and property owner simultaneously.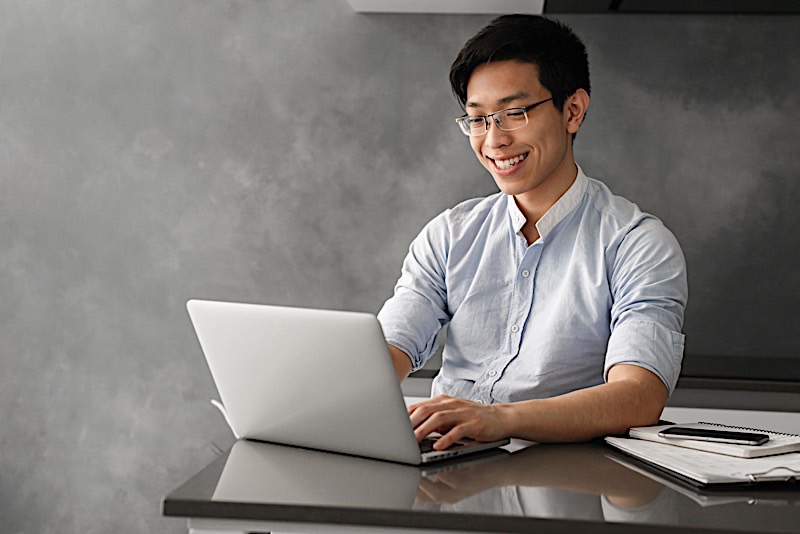 How To Find Out Who Manages A Property In 3 Steps
Property management is another important aspect when gathering information as a real estate investor. If you are curious about who manages a property, there are a few steps you can take to learn more:
Ask Current Tenants & Local Neighborhood

Research Online

Check Notices Of Default
1. Ask Current Tenants & Local Neighborhood
The fastest way to gather information about a property is typically to ask current tenants or their neighbors. This does not necessarily mean interviewing each person who walks by the building. Instead, you could ask one or two people entering the building who their property manager is (or you could look for signs posted near the building). Current tenants will be able to tell you the name of the landlord or property management company in charge. If you cannot ask current residents and do not see any information posted, try asking neighboring businesses or other residents in the area.
2. Research Online
A great thing about multifamily properties and other rental units is that there is so much information available online. Investors can typically google an address and find the property management company online. In some cases, your search might take you to current or expired rental listings with the landlord's name and contact information. Another option is using websites like ApartmentRatings.com and see if any past tenants have left reviews on the property. These could also include the information you are looking for.
3. Check Notices Of Default
If you are still having trouble finding information about the property manager, you can request any notices of default from the county courthouse. Mortgage lenders are required to file a notice of default when property owners fail to make a payment for a certain number of months. While this will not be the case with every property, if there is a notice of default, you should be able to access it by searching public records. This search will point you in the direction of the property manager.
Summary
Research is a crucial element to any successful real estate investing business. As you may already know, it can take up a large portion of your time as an investor. The best way to guarantee you are making the most of your day is to continually brush up on your skillset and tools. The above methods on how to find out who owns a property should make this task much easier to accomplish. That way, the next time you need to do a little detective work, you know exactly where to start.
What is your favorite way to gather information about a property? Share your research methods in the comments below.
---
Want to learn more about how to start a real estate business?
With so much information out there, starting a real estate business or LLC can be a complicated process. Our new online real estate class, hosted by expert investor Than Merrill, covers the basics you need to know to get started with real estate investing. These time-tested strategies can help teach you how to profit from the current opportunities in the real estate market.
Register for our FREE 1-Day Real Estate Webinar and get started learning how to start a successful investment business today!