If you think you have equity built up in your home, you might be wondering how you can tap into it. There are a few different ways you can get the equity out of your home, including home equity loans, a home equity line of credit, and a cash-out refinance.
The good news is you never need to sell your home to get the equity. You can use home equity financing to make sure you know how much your home is worth and be able to get equity. Your equity will be bigger the longer you have paid off the mortgage since the value will appreciate over time.
How To Get Equity Out Of Your Home In 3 Ways
There are three main ways you can get equity out of your home. Home equity loans, home equity lines of credit, and cash-out refinance loans are the most basic ways to tap into your home's equity.
If you want to access some of the equity in your home, these are the main ways to do so.
Home Equity Loan

Cash-Out Refinance

Home Equity Line of Credit (HELOC)
Benefits Of Taking Equity Out Of Your House
The main benefit of taking out equity from your house is that you can get a huge amount of cash with much lower interest rates than you could with personal loans or with credit cards. Most people tap into their home equity when they need to pay for significant expenses like college tuition, home renovation, or when they need help with debt consolidation.
Most home equity loans come with an interest rate of 8 percent or less, while credit cards might give you an interest of 15% or more. So, you can see that using a home equity loan can be an easy way to obtain funds when you need them.
For homeowners, using home equity loans is the cheapest financing method. The loan will be secured in your house, which is why they give you much lower interest rates than other types of financing.
Most home equity loans will also offer different repayment options and more flexible terms, which allows you to have an easier time paying back the loan than other financing options.
---
[ Thinking about investing in real estate?
Register to attend a FREE online real estate class
and learn how to get started investing in real estate. ]
---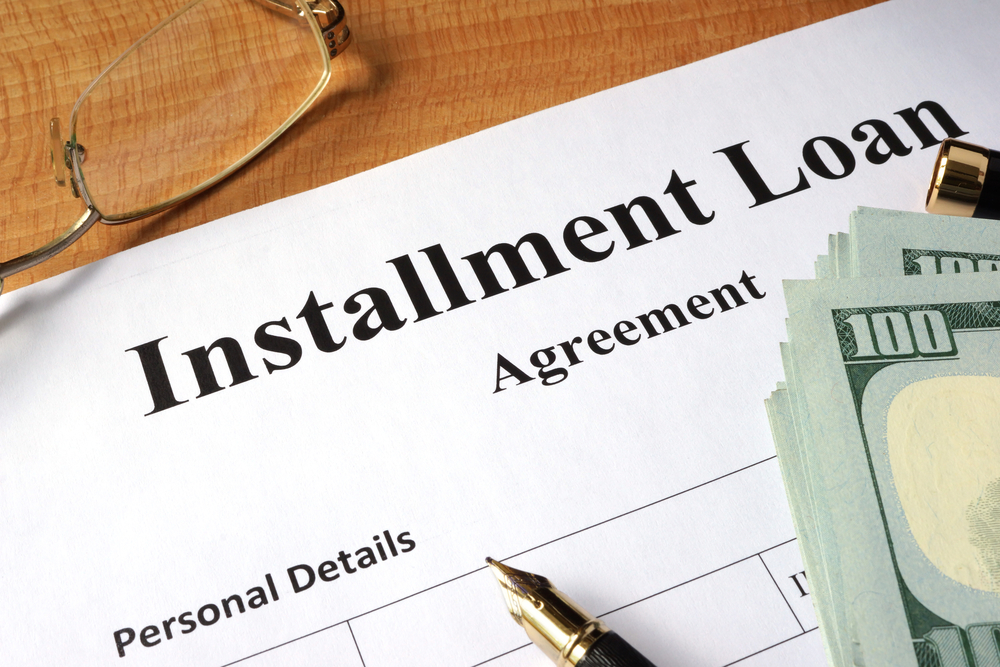 Home Equity Loan
A home equity loan is a type of installment loan that offers a lump sum payment upfront. Usually, the money is put directly into your bank account, and then you can use it however you see fit. You will make monthly payments over a fixed period. Keep in mind that you will have this loan payment and the mortgage payment.
So, you will have two monthly payments you will need to remember. There are some pros and cons to consider when it comes to a home equity loan:
Pros:
Comes with fixed interest rates so you always know what the monthly payment will be

There are long repayment terms that have low monthly payments

Closing costs are usually based on home equity loan amounts which makes them less expensive than the cash-out refinancing option
Cons:
Home equity loans come with higher interest than the other options of HELOCs and cash-out refinance loans

You might get more money than you actually need upfront

Home equity loan interest is only deductible if you use the funds to improve your home
Should You Consider A Home Equity Loan?
You might be wondering if a home equity loan is right for you or not. Home equity loans are typically better for people who only need funds for a one-time expense rather than needing money over a longer period. Home equity loans are also better for many people because you can get a lower interest rate than if you chose the cash-out refinance.
Home equity loans might not be suitable for everyone, though. Sometimes other financing choices might be available depending on your income and credit score. It's always worth it to check around and see what kind of options you have.
Home equity loans might also not be the best choice for you if you want revolving access to money rather than having a lump sum. Lump sums are not perfect for everyone since some people are tempted to overspend the money when they receive it all at the same time.
Cash-Out Refinance
When you use the cash-out refinancing option, you are replacing your primary mortgage loan with a completely new one. Your new loan will be higher than the remaining balance you have left on your original mortgage,, allowing you to take the difference out in cash.
Remember that your new loan will have new terms, a new interest rate, and a new monthly payment. This is definitely something to consider before you take it out, as you want to make sure you can manage a new monthly payment.
For example, you might have $300,000 left on a $600,000 home, and you want to be able to access $200,000 for new improvements you want to do on the home. Your new mortgage loan will be $500,000, and you will receive the extra $200,000 in cash so you can use it on home improvement or whatever else you wanted to use it for.
Keep in mind the number might be different if you do not pay the closing costs separately.
Pros:
Cash-out refinance offers lower interest rates than home equity loans and HELOCs

You might be able to secure a lower interest compared to your primary home loan

Primary mortgage loan interest charges are always able to be deducted from taxes
Cons:
Closing costs are usually applied to the full loan amount, not just the amount you are going to take out in cash

If you can't secure a lower interest rate than what you are paying now, you will increase your overall costs
Should You Consider A Cash-Out Refinance?
You should only consider a cash-out refinancing option if the interest rate is lower than what you currently pay. Otherwise, the cash-out refinancing is pointless. You will probably only be able to get a cash-out to refinance option if your credit has improved or the mortgage rates have dropped since you applied for the house loan.
These also come with higher closing costs. If you are not planning to live in the house long term, refinancing the home and paying more closing costs might not be worth it. The extra upfront fees and the possible higher interest rate might not be a good solution for everyone.
Home Equity Line of Credit (HELOC)
A home equity line of credit or a HELOC is a revolving line of credit where you can borrow against the equity in your home as you need money. It works more like a credit card, so you won't have to receive the money in a lump sum.
You'll receive a credit line and a credit limit like a credit card. You will also be given a draw period where you can withdraw money. Most of the time, the draw period is ten years, but it might be more or less for you, depending on the terms and conditions.
You will only need to pay interest on the money you borrow during the draw period. Some people choose to make interest-only payments so that the bill is not growing too much over the course of a few months.
Once you are done with the draw period, you will enter into the repayment period. You can no longer withdraw money from the line of credit during this time, so you will need to be ready to make repayments.
Here are some of the pros and cons to consider when thinking about a HELOC:
Pros:
You only need to pay interest on the amount you borrow and not the full amount of the line of credit that is available to you

Interest-only payments during the draw period can give you a way not to waste too much money on interest

Closing costs are very low compared to other equity financing choices
Cons:
HELOCs charge variable interest rates so the cost of borrowing can increase if the market rates are increasing

HELOC interest is usually not deductible unless you are specifically using the funds to buy or improve the home that you are using to secure the loan
Should You Consider A HELOC?
A HELOC is worth considering if you want to access credit, but you don't need a substantial amount of funding all at one time. It can also give you lower payments during the first few years that you have the HELOC since you are not in the repayment period and only need to make payments for the interest.
HELOCs are also best if you want to convert some of the balance to fixed interest rates or if you want a fixed repayment schedule.
You shouldn't get a HELOC if you want to borrow for only a one-time expense, and this is because you might not be able to withdraw enough all at one time. If interest rates are currently on the rise in a market, you also might want to wait on getting a HELOC to avoid very high interest, which could make your monthly payments large.
How To Calculate Home Equity
The best way to get an idea of how much you can borrow is to determine how much equity you have in your home. Lenders will base how much financing you can get on the equity value of your home. So, the more equity you have, the more you can borrow.
Calculating your home equity can be a little complicated, especially if you are unsure how to do it. You first want to take the current value of your home and subtract the mortgage loan balance.
It's easy to find your mortgage balance because you can do so through your online account with the mortgage lender. You can also look at the paper statements that come in the mail if you do not have an online account.
Finding your home's value is a little more complicated though. You can always use a website like Zillow to get an estimate, but it might not always be accurate. You should also look at other homes in the area and see their value, as this can show you what the market looks like in your area. This still will not give you an exact figure, though.
To find the most accurate value of your home, you will need to have an appraiser look at the house and the property. You will need to pay the appraiser, though; sometimes, it costs as much as $400 or more.
Home Equity Financing Alternatives
Home equity is not your only option when borrowing money and getting financing. You can also consider one of the following.
Credit cards. These often give you quick access to money, but the interest rate is higher. You don't need to own a home to get a credit card.

Personal loans. Sometimes personal loans have lower fees and faster approval than a home equity loan. You also don't need to use collateral for a personal loan. They do not have tax rates like home equity loans, though.

Home improvement loans. You can take out a home improvement loan if you need financing for a home renovation or project. You can usually get these even if you have no home equity.
How To Build Home Equity
As you pay down your mortgage, you will naturally be able to build equity in your home. This is because it's increasing in value, and your mortgage loan is decreasing. There are a few other ways you can build value in your home as well:
Make renovations to your home. Large-scale renovations will be hard when you cannot afford them, but small renovations can usually be done by tapping into the equity of your home.

Pay more than the minimum balance of your loan. If you can afford to, consider paying down your monthly mortgage quicker. You can even pay every two weeks instead of every month if you can.

Get a new home appraisal. Make sure you are getting appraisals regularly so that you always know the value of your home. This can also encourage you to make changes when needed if the value of your home is going down or staying the same.
Summary
Learning how to get equity out of your home can help finance a home improvement project or even something big like college tuition for a child, you can tap into your home's equity. Most people can access the equity in their home through home equity loans, home equity lines of credit, or cash-out refinancing.
---
Ready to start taking advantage of the current opportunities in the real estate market?
Click the banner below to take a 90-minute online training class and get started learning how to invest in today's real estate market!