Real estate leads, or at least the ability to acquire them, have become synonymous with today's most prolific investors. Those who are able to regularly and efficiently generate leads for real estate investing purposes will have an easier time staying ahead of the competition. A steady stream of incoming leads helps to maintain business prospects, foster relationships, and scale business operations unlike anything else in the industry.
It is worth noting, however, that leads in real estate aren't going to reveal themselves to just anyone; investors need to go out and find them. Fortunately, real estate leads aren't nearly as hard to come by as many assume. There are several platforms specifically designed to generate leads for real estate investors, not the least of which are outlined in this article.
The Best Real Estate Lead Generation Platforms
Generating real estate leads is a necessary but time-intensive process. Without the assistance of specialized software or networking platforms, generating leads can easily turn into a full-time job.
Thankfully, the advent of technology has made it a lot easier to connect leads with investors. Instead of spending every waking hour generating leads, all investors need to do is visit one of the following platforms specifically designed to generate real estate leads:
BoldLeads

Market Leader

Zillow Premier Agent

REDX

CINC

Offrs

SmartZip

Zurple
---
[ Thinking about investing in real estate?
Register to attend a FREE online real estate class
and learn how to get started investing in real estate. ]
---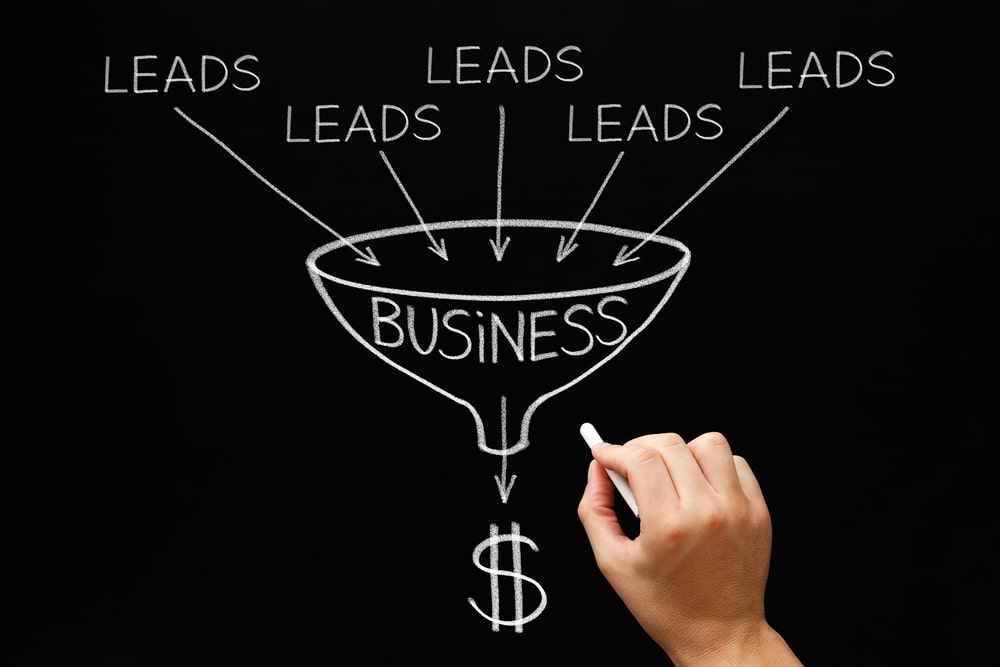 BoldLeads
BoldLeads is a lead generation platform specifically designed for the real estate sector. The platform's three flagship products (Lite, Professional and Advanced) boast varying degrees of services, not the least of which include:
Leads exclusive to their platform

Professional ad management

Converting landing pages

Customer relationship management

Automated follow-up process

Email marketing campaigns

Text concierge

Internal data exchange website

Market reports
The Advanced product offers users all of these features, with Professional and Lite offering incrementally less with each step down. Regardless of the preferred service, BoldLeads promises to offer its users a simple tool which simultaneously optimizes resource management and generates leads in an efficient, timely manner.
Market Leader
Headquartered in Bellevue, WA, Market Leader prides itself on being a pioneer in the lead generation and contact management systems industry. Since 1999, in fact, Market Leader has helped more than a quarter of a million customers generate and manage leads for their individual businesses. In doing so, Market Leader offers its users the following products and services:
Real estate leads

Customizable websites

Customer relationship management

Marketing automation

Mobile applications
Market Leader sets itself apart from the competition by giving users access to two unique services: HouseValues and Leads Direct. The former allowed users to capture leads early (when they are motivated). When prospective sellers visit HouseValues to request information on their own home, the contact information is passed to Market Leader's customer base. The latter uses pay-per-click advertising campaigns to drive leads to investor websites.
Zillow Premier Agent
As perhaps the most well-known lead generation service on our list, Zillow Premier Agent uses an entire suite of products and services to connect agents with active buyers and sellers. As its name suggests, Zillow Premier Agent caters to real estate agents by giving them the tools they need to grow their businesses.
More specifically, however, Zillow Premier Agent is a paid lead generation program. Participants will pay a fee based on their location (and the number of competing agents in a given area) in return for their contact information being placed next to listings on Zillow's website. In other words, users are paying to be listed as the contact for homes in their area that are already on Zillow's website. In addition to receiving preferred placement on the website, Zillow Premier Agents will also receive preferred listings on other sites like Trulia.
Zillow Premier Agent can be pricey in competitive markets, but it can easily become the best lead generation for Realtors who know how to use it. Strategic placement next to popular listings can generate a wealth of leads without having to do much more than write a monthly check.
REDX
Not unlike every other real estate leads platform on this list, REDX provides its users with access to listings on a regular basis. As a popular real estate prospecting platform, in fact, REDX promises to deliver brand new leads to professionals on a daily basis. In doing so, REDX works as an aggregator, effectively pulling leads from around the internet and sending them straight to users' inboxes via its proprietary Vortex platform.
In its simplest form, REDX is a subscription service which sells lead information pertaining to five primary sources:
Expired seller leads

Geoleads

For Sale By Owner (FSBO) Leads

For Rent By Owner (FRBO) Leads

Pre-foreclosure leads
Subscribers may pick and choose which leads they wish to receive on a recurring basis; they will only pay for the leads they elect to receive. The database that comes with the subscription allows users to organize the listings in a useful manner and take actionable steps.
CINC
Designed by real estate professionals for real estate professionals, CINC (otherwise known as Commissions Inc.) helps users capture, identify, nurture, and convert leads with a wide array of tools. In order to capture leads, CINC gives users their own website, customer relationship management software, and brokerage management tools. That way, when CINC brings leads to subscribers, they have a way to act on the new information.
In addition to giving users the tools they need to thrive in the real estate sector, CINC will also do its best to fill their pipeline with actionable leads. In doing so, CINC uses data from its own client portfolio to distribute to subscribers. Most notably, CINC has developed a reputation for real estate lead generation through paid search on Google Ads and popular social media platforms.
CINC has four flagship products:
CINC Solo

CINC Ramp

CINC Pro

Cinc Select
CINC's offerings range from Solo (for ambitious single agents looking to automate their lead generation) to Select (for multi-location teams who need to collaborate on their lead-building journey).
Offrs
With over 1 Billion Data points on residential and commercial real estate, Offrs is one of the largest aggregators of real estate data in the United States. Using property, demographic, behavioral, and event data, Offrs leverages smart data to power effective marketing. In other words, Offrs uses smart applications and predictive algorithms to put its users' marketing campaigns in front of the sellers most likely to list their homes. Not only that, but Offers will help create the marketing campaign and send it to all the most important locations: social media, email direct mail, etc. Offrs prides itself on giving subscribers the best possible uses for their marketing dollars.
SmartZip
SmartZip finds and distributes real estate leads to its subscribers using predictive algorithms and data analytics. Otherwise known as Smart Targeting, SmartZip's real estate marketing solutions service helps users focus on high-commission territories, find home leads, market to potential sellers and foster relationships with top prospects. Those who use SmartZip will find that their data-backed listings reach the homeowners who are most likely to need their services. In other words, marketing dollars are optimized to reach the best audience possible.
ZmartZip's platform will help turn the data collected in a given area into leads. Users will be able to leverage their brand with a suite of products and services provided by SmartZip, not the least of which include landing pages to convert leads, information collection and retention, comparative market analysis, and more.
Leads for real estate professionals are then nurtured with SmartZip's proprietary platform: Reach150. Once professionals buy real estate leads from SmartZip, the hottest leads are then added to Reach 150, where real estate professionals may leverage their reputation across the internet to drive more referral business. In other words, Reach150 builds relationships with those you have already worked with and broadcasts your accomplishments in a comprehensive marketing campaign.
Zurple
Agents who want to buy real estate leads should consider taking a look at Zurple, a self-proclaimed "Client Generation Software." While most won't be able to deduce what Zurple does by looking at its name, the company has become synonymous with the best lead generation for Realtors. Specifically, Zurple helps Realtors generate more leads, track the respective data, and optimize follow-up strategies. In doing so, Zurple uses a proven six-step strategy:
Launch: Zurple helps its users capture real estate leads by launching home search websites. Each website is specifically designed to capture leads in a desired area of operations and helps users work in the neighborhoods they want.

Capture: In addition to listing leads via targeted websites, Zurple also initiates a search engine marketing campaign for its users. Most notably, Zurple will launch a Google Ad campaign for users to drive a steady flow of leads to the previously discussed websites.

Analyze: Leads for real estate agents are worthless if they can't be interpreted and followed up on. As a result, Zurple provides its users with the appropriate software to analyze each lead and determine the best approach to follow up with.

Focus: Zurple's platform analyzes all lead behavior and uses algorithms to determine which leads are the most valuable. Users will then be able to focus their attention on the most high-value leads to convert.

Engage: Buying real estate leads is a good way to get the ball rolling, but real estate professionals will also need to follow up with their leads. Thankfully, Zurple's platform automates engagement by following up in the agent's behalf. That way, leads can be nurtured and maintained until a deal can be struck.

Close: With Zurple's platform, agents can engage their most valuable leads in, turn them into appointments, and close deals like a true professional.
How To Choose The Best Real Estate Lead Generator
To be perfectly clear, most real estate lead generators share more similarities than differences. More often than not, the majority of the real estate leads being given out are coming from the same sources or algorithms. That said, there are small differences agents and real estate professionals need to be aware of; they are what will help determine which real estate lead generator to choose.
The first difference Realtors, agents, and real estate professionals will notice is pricing. The competitive nature of the industry does help keep prices in check, but the cost of buying leads for real estate will vary significantly from platform to platform. In fact, real estate leads can run anywhere from a few hundred dollars a month to a few thousand dollars a month. The difference will certainly play a role in which platform to choose for many, but it's better to look at the price as an investment.
A good real estate lead platform should be able to pay for itself, and then some. Therefore, it's more important to look at the potential return on investment than the upfront cost. After all, you get what you pay for. Sometimes cheap platforms are cheap for a reason. While high upfront costs may be hard to stomach, the return on investment could easily pay for the initial cost. When all is said and done, don't base any decisions on cost alone; it's better to pay more for a quality product.
After the price, it's important to look at the types of leads that are being given out. Most notably, real estate leads fall into two primary categories: exclusive and nonexclusive. If the service offers access to nonexclusive leads, it's safe to assume each lead will coincide with more competition and a potentially higher acquisition cost. Exclusive leads, on the other hand, will have fewer real estate professionals competing over them.
Equally as important as the real estate leads is the platform being offered by the respective Realtor lead generation agency. In particular, real estate professionals should find the user interface easy to use and navigate. The product must feel good to operate and facilitate prolonged use. A poor user interface can be frustrating and turn many people away from quality real estate leads.
Last, but certainly not least, real estate professionals need to be comfortable with the messaging being sent by the platform. With many of today's real estate lead platforms automating messaging, it is important to make sure the right message is being sent to each potential customer. Take a look at the verbiage you are most comfortable with and use it to help make a decision. Try to find a service which matches your style so clients aren't confused when you actually get to meet in person.
Real Estate Leads FAQs
Real estate leads are of the utmost importance to everyone in the industry. With a great lead source, commissions and profits become more habitual and dependable. That said, real estate leads are so important that many people are intimidated by them. Instead of being scared to commit, however, simply take a minute to ask yourself a few questions. Understanding real estate leads becomes exponentially easier when you can answer the following questions:
Is It Worth It To Pay For Real Estate Leads?

How Can I Get Real Estate Leads?

How Much Does It Cost To Buy Real Estate Leads?

How Do Real Estate Generators Earn Money?
Is It Worth It To Pay For Real Estate Leads?
Whether it is worth it to pay for real estate leads depends entirely on the real estate professional receiving them. If for nothing else, leads are only as valuable as the individual who has them is willing to work to convert them. Simply having leads, for that matter, doesn't mean anything will come from them; you need to put in the work. That said, quality leads combined with a diligent and hard working professional can be well worth the investment. On the surface, commissions and profits need to exceed the initial investment for real estate leads to be worth buying. Beneath the surface, however, quality leads can save real estate professionals countless hours, adding to their inherent value. The time saved can be put to more important matters, like conversions and profit-making activities.
How Can I Get Real Estate Leads?
To be perfectly clear, anyone is capable of getting real estate leads. Buying leads for real estate purposes is as simple as visiting a Realtor lead generation agency and paying the fee associated with the service. That said, a better question to ask is "how can I get quality real estate leads." Quality leads will almost always lead to more conversions. Instead of simply visiting any site on the internet that promises leads, real estate professionals should take a look at the sites listed above; they have developed a reputation for being the best in the business.
How Much Does It Cost To Buy Real Estate Leads?
It is relatively common for a Realtor lead generation agency to charge somewhere in the neighborhood of a few hundred dollars a month for their most basic services. Entry level products typically include varying degrees of curated lists and tend to increase in price as the quantity of names rises. On the other end of the spectrum, real estate professionals can see fees jump to thousands of dollars a month for more comprehensive services. Each additional product and service will add to the price each month. Adding services like outreach, programmatic advertising, website development, and automation will all add to the entry level price. As a result, most real estate lead services will offer bundles with different prices for each.
How Do Real Estate Generators Earn Money?
Real estate lead generators earn money by trading both a product and a service for cash. Subsequently, there are traditionally three ways they profit: subscription fees, referral fees, and a combination of the first two methods.
Summary
The ability to buy real estate leads is a luxury that many real estate professionals haven't had access to in the past. The advent of technology has made the aggregation of leads easier than ever, and companies are harnessing big data to distribute said leads to inquiring real estate professionals for a fee. That said, not all real estate leads are created equal. The services listed above will do their best to get viable leads in the hands of competent professionals, but it's up to the individual who has the leads to convert. Those who are aware that leads are just the beginning will have the upper hand.
---
Ready to start taking advantage of the current opportunities in the real estate market?
Click the banner below to take a 90-minute online training class and get started learning how to invest in today's real estate market!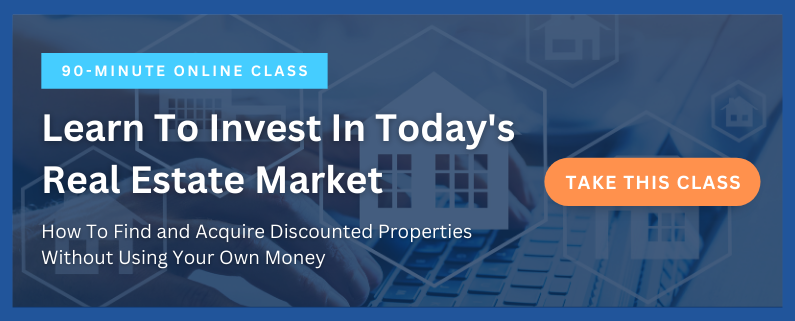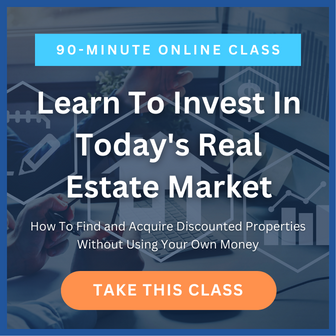 *The information contained herein was pulled from third party sites. Although this information was found from sources believed to be reliable, FortuneBuilders Inc. makes no representations, warranties, or guarantees, either express or implied, as to whether the information presented is accurate, reliable, or current. Any reliance on this information is at your own risk. All information presented should be independently verified. FortuneBuilders Inc. assumes no liability for any damages whatsoever, including any direct, indirect, punitive, exemplary, incidental, special, or consequential damages arising out of or in any way connected with your use of the information presented.