Key Takeaways
The right commercial real estate investment could serve as the one asset that puts your portfolio over the top.
There are several fundamental indicators to take into consideration when evaluating the viability of commercial real estate investments.
Not unlike flips and wholesales, investors should consider commercial real estate as an important exit strategy.
---
Commercial real estate is a type of property or land that is typically leased out for business and retail purposes. Common commercial real estate investing categories include office, retail, leisure, industrial, healthcare and multifamily housing. Land that has been purchased for the development of real property in any of the above categories is also included in the commercial property definition.
It's no secret that commercial real estate investing represents a path to building massive, passive wealth. As a natural progression for many investors, it offers several advantages over residential investments: Higher income potential, steady cash flow, more attractive leasing contracts and lower vacancy risks are just a few of the benefits that coincide with this part of the industry. Commercial real estate investing isn't without its own obstacles, however. While they offer substantial upside, these complex undertakings require investors to do their due diligence when seeking deals; the first step is understanding the ins and outs of how they work.
Unlike residential real estate, commercial investments generally consist of purchasing properties used solely for business purposes, and then leasing the space in order to collect rent from each business that occupies the respective space. These properties are commonly referred to as retail, office, industrial and apartment buildings, warehouses, and mixed-use buildings.
If you're wondering how to invest in commercial real estate, the following will explain the importance of conducting due diligence, including performing market research before investing, as well as the many benefits associated with commercial real estate investment.
---
[ What's the best investment strategy for YOU? Take "The 10-Minute Real Estate Investor Personality Test" and find out ]
---
The Many Benefits Of Commercial Real Estate Investing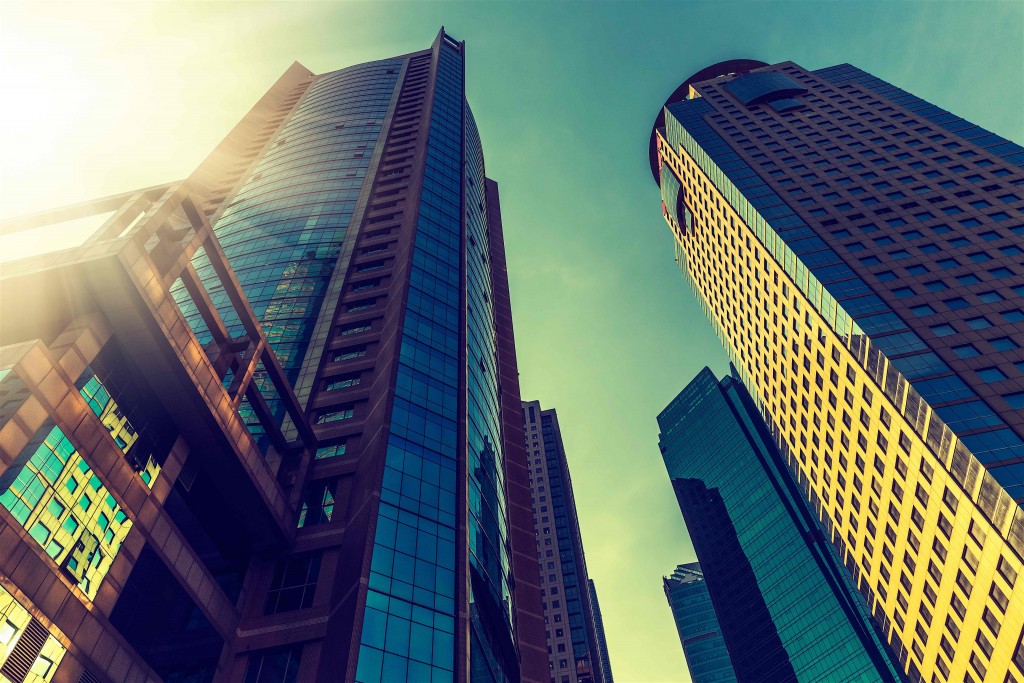 Investing in commercial real estate can be very rewarding, both personally and financially. For many, the objective of investing in commercial real estate is for future wealth and security; others utilize it for tax benefits and increased diversity on investments. As an integral part of an investors' portfolio, commercial real estate offers an abundance of benefits for investors. The first step to getting started in commercial real estate investment is understanding what benefits they include, and how they can potentially benefit you.
A commercial redeveloper can take advantage of the following benefits:
Higher Income: The hallmark benefit of investing in commercial real estate is higher potential income. Generally speaking, commercial properties typically have a better return on investment, which averages from six to 12 percent, while single-family home properties fetch between one and four percent. Secondly, commercial real estate provides lower vacancy risk because properties are spread over several units. In addition, lease contracts are generally longer than those you will find with residential real estate.

Cash Flow: Commercial real estate has one very distinct advantage: a relatively consistent stream of income. What's more, commercial properties typically have much longer leases than residential rentals, which means steady and reliable income on a monthly basis. Lastly, commercial properties generally consist of multiple units which means multiple streams of income. In some cases, tenants will also pay operating expenses on a commercial property. Known in the industry as triple net lease, this will generally include the lessee paying the building's real estate taxes, property insurance and maintenance costs, in addition to monthly rent.

Less Competition: Another advantage of commercial real estate is less competition. Investing in office buildings and shopping centers is a major endeavor for many investors, given it's out of their comfort zone more often than not. For experienced investors, commercial real estate represents viable opportunities to increase their financial wealth.

Longer Leases: Perhaps the biggest perks of commercial real estate are the attractive leasing contracts. Commercial buildings generally have longer lease agreements with tenants than residential properties, which offers impressive returns and considerable monthly cash flow to investors. In many cases, lease agreements for commercial properties are signed for multiple years.
Commercial real estate investing offers investors an array of opportunities and advantages that other investment strategies don't. Once the benefits of commercial real estate investing are recognized, the next step is to consider the currently market conditions.
How To Get Started In Commercial Real Estate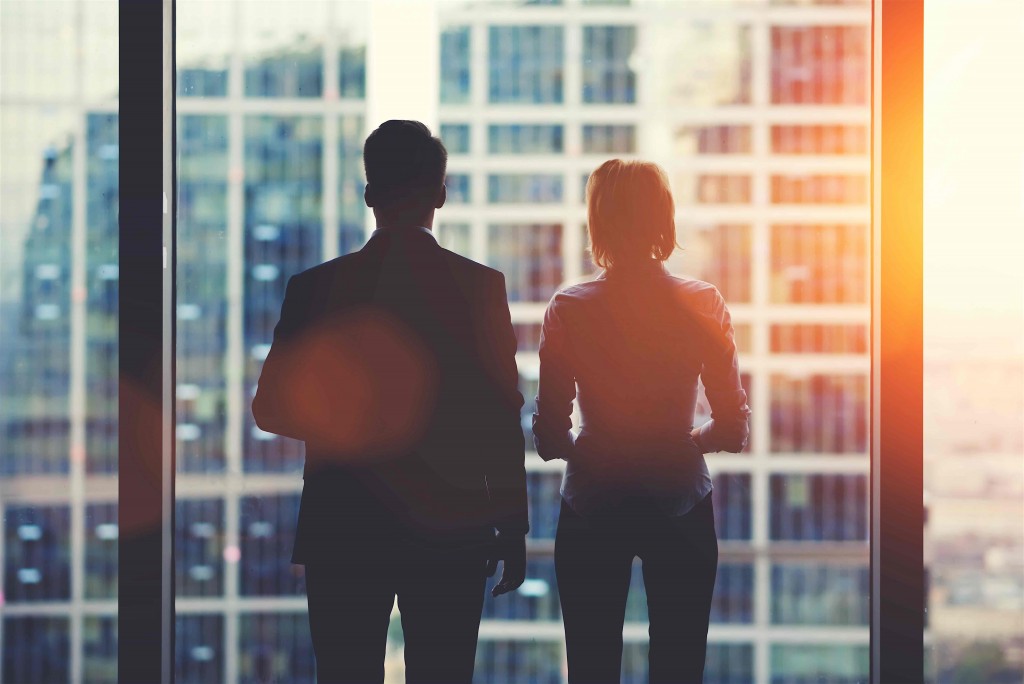 The question of 'how to invest in commercial real estate' only has one answer: with due diligence. Like any investment deal, it pays to do your homework and due diligence is a critical element to ensure success in real estate. Learning the ins and outs of commercial investing is important, but actively conducting market research is even more significant. In essence, the function of due diligence is to verify the commercial property is a viable investment option.
1. Understand How Commercial Real Estate Is Different
The first step as an investor is understanding that commercial real estate is valued differently than residential properties. Unlike with residential homes, income from commercial real estate is directly related to usable square footage and, therefore, investors will generally earn more income on multi-family dwellings. That said, commercial property leases are longer than residential leases and will pave the way for greater cash flow.
Real estate location is another important feature for investors to consider. If the location of the property is not in demand, more than likely finding tenants will be difficult and result in vacancies. Beginner investors should also examine the neighborhood a potential commercial property is located in. By going to open houses and talking to property owners in the neighborhood, investors can gain a better understanding of the property as a long-term investment.
2. Analyze Comparables
The next step is to analyze comparables in the area, including researching future development. Otherwise known as "comps," these assets refer to prices paid for recently sold homes that are similar in location, size and style. Analyzing comps will help investors determine the current market value of a property. A general rule of thumb when determining comps is to choose a property where the square footage does not go beyond 10 percent higher or lower than that of the property being evaluated. This will allow for the most accurate comparables possible.
3. Use The Right Success Metric
The third step is understanding the common key metric used to assess real estate. Believe it or not, commercial real estate investing involves a wide array of math, as well as an understanding of real estate finance. To be a player in commercial real estate, there are several formulas you should know.
Net Operating Income: This is a calculation that equals all revenue and costs from a particular property. Configured before taxes, this number provides investors with an idea of how much they'll make from an investment minus all necessary operating expenses, which are required costs to run and maintain a commercial building. Costs typically consist of insurance, property management fees, utilities, repairs and janitorial fees, utilities and property tax.

Cap Rate: Used to calculate the value of income producing properties, the "cap" — or capitalization rate — will provide investors with an estimate of future profits or cash flow. This is essentially the ratio of net operating income to property asset value.

Cash On Cash: Used to measure commercial real estate, cash on cash is a metric that provides investors with a rate of return on their real estate transaction. It's typically used by investors who rely on financing to purchase their property. Cash on cash will measure the return on the actual cash invested, which will provide an accurate analysis of an investment's performance.
As an investor, market research holds the key to commercial investing success. Although learning these formulas can be confusing at times, investors who master these real estate numbers will significantly increase their odds of success. For those looking towards commercial real estate investing, the above mentioned steps will ensure investors get off to the right start.
If you're ready to take a stab at commercial investing and are looking for tips on how to finances your first deal, take a look at the next part in our series: Commercial Real Estate Investing: Financing Options And Loans.
🔒 Your information is secure and never shared. By subscribing, you agree to receive blog updates and relevant offers by email. You can unsubscribe at any time.