Key Takeaways
If you want to flip commercial properties, it helps to know the differences between leasing and flipping.
Flipping commercial real estate represents the next evolution of flipping residential real estate.
Flipping commercial properties starts with finding the right assets in the right location.
---
Commercial Real Estate (CRE) continues to be one of the more shrewd investments a person can make. That said, there are two avenues of commercial real estate investing that demand the most attention: leasing properties or renovating and flipping them. Though each strategy has its own benefits, it's important to understand the pros and cons of each.
The goal of leasing out commercial real estate is to accomplish one of two things: earning immediate, long-term cash flow or investment growth (appreciation). When you lease out a commercial property, the aim is to generate monthly income known as cash flow, while flipping a commercial property is intended to turn a quick profit. Both strategies are lucrative as an investor, but the key is understanding each avenue and determining the best path to take. The following is intended to explain the difference between leasing and purchasing commercial properties, and the advantages each. To learn how to start flipping commercial real estate, I'll explain the two most popular outlets: leasing property and flipping it.
Basics Of Commercial Real Estate
Investing in commercial real estate is a high-risk, high reward venture. It offers investors both short and long-term strategies to earn a profit. One of the biggest differences between leasing out and buying commercial real estate is out of pocket costs.
If the property is in a decent location, tenants will come. When you lease out commercial real estate, the tenant may potentially remodel the property to fit their business needs. For example, a lessee planning a sandwich shop will want a different layout than would a tenant planning a hair salon. Therefore, once the property is purchased, the owner can set the price and terms of the lease in his favor, with as little outgoing costs as the tenant will agree upon.
Commercial real estate flipping is similar to residential in many ways. Essentially, the property is purchased with the intent of renovating and then selling to make a profit. In commercial real estate, however, the stakes are much higher.
---
[ Looking for ways to start increasing your monthly cash flow? Register to attend our FREE real estate class to learn how to utilize passive income strategies in your local market! ]
---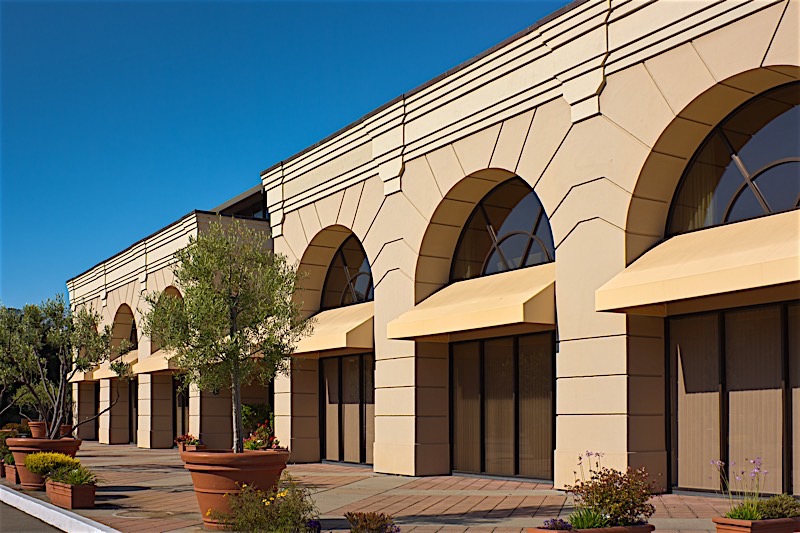 Flipping Commercial Real Estate
When learning how to invest in commercial real estate, don't forget about flipping. If you want to flip commercial real estate, the property needs to either be substantially undervalued at the time of purchase, or remodeled to increase the value enough to turn a profit. Flipping is for the investor with enough money to fix up the property and the ability to hold off while awaiting a sale, since selling commercial properties generally doesn't happen as quickly as selling a house. The average time it takes to sell a commercial property in a hot market is relatively fast, while in a slow market it could take years.
The first thing investors need to consider when flipping commercial real estate is the market. Before purchasing, investors need to research the neighborhood and determine the average market value of area homes. Community factors such as quality of schools and access to public transportation are vital when evaluating commercial real estate, as this will provide insight to the property's demand.
Investors will also need to consider the total costs and value of commercial real estate. It's important to evaluate the property and assess how extensive repairs will be. This will include comparing the After Repair Value (ARV) of the property with the estimated costs and repairs you'll need to put in.
At the end of the day, small improvements to commercial real estate–which improves the appearance and functionality of a property–can significantly increase the resale value. However, commercial real estate investing requires due diligence and an acute attention to detail. Failure to recognize even the most minute steps can result in problems when flipping commercial real estate.
If you choose to start flipping commercial real estate, be sure to keep these tips in mind:
Network with commercial professionals: brokers, bankers, leasing agents, Realtors and attorneys.
Gain a deeper understanding of the property types, and their governing rules and regulations.
Learn how commercial properties are valued, compared to their residential counterparts.
Discern when leasing may be a better option than flipping.
Understand how commercial loan terms differ from residential ones.
Expect longer cycles.
Leasing Commercial Real Estate
Upfront, buying commercial real estate for the purpose of leasing it out may not cost any more money than buying to flip, but the return will be slower. One thing to consider is long-term potential. If purchasing a property in an up-and-coming area, leasing it out might be the wiser move since value could increase substantially as the area improves. Even if the rent doesn't vastly exceed mortgage costs, it still may be a great long-term investment, depending on the tax write-offs and potential future sales.
When leasing commercial real estate, it's important to consider one thing in particular: supply and demand. Areas with low supply and high demand means favorable rental rates, including a higher rate of appreciation. The ideal situation as an investor is to find a commercial property located in an area where vacancy is low and the space available for new development is limited.
Leasing commercial real estate can also assist in mitigating risk. As an investor, renting units provides a way to generate cash flow, but it also provides security. Consider an investor renting out an office building with multiple unit; If he loses one of his 10 tenants, he only loses one-tenth of the income for that property. In a residential investment, losing a tenant equates to losing all income for the property. Also, commercial real estate offers greater cash flow because the yield is often higher per square foot than with a residential investment.
While there are many positives associated with learning how to invest in commercial real estate, there are always two sides to every coin. Carefully consider the following:
Time Commitment: When learning how to invest in commercial real estate, investors will need to determine whether to manage the property themselves or hire a professional management company. If you choose to manage the property yourself, it will require a time commitment that entails dealing with multiple leases, maintenance issues, and tenant interaction.
Complexity: Generally speaking, commercial real estate investments are much more complex than residential purchases. Along with more capital costs up front, commercial real estate requires various permitting and contractual agreements that differ from residential investments.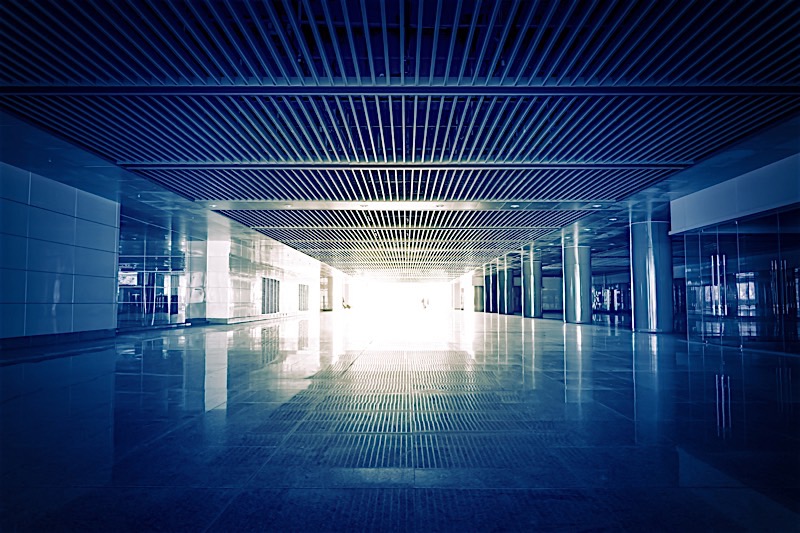 To learn about flipping commercial real estate, it's critical for investors to not only understand the processes that go along with commercial properties, but to determine which exit strategy best suits the property. While flipping and leasing commercial real estate can be very advantageous for investors, it's also critical to invest adequate time and effort into a particular commercial property.
For More On Commercial Properties
Flipping commercial real estate represents the pinnacle of a lucrative industry. If for nothing else, commercial real estate is the natural profession one experiences after they have mastered residential real estate investing. That said, commercial real estate typically isn't the first exit strategy people choose; instead, it's something they need to work towards. If you are interested in flipping commercial real estate, try reading the first two parts of this series: