Finding the home of your dreams is an exciting feeling, but then you'll quickly realize that you're up against the next big hurdle: getting your offer accepted by the seller. With any tricky challenge, it's best to go in with a clear strategy. In this guide, we'll show you how to make an offer on a house that would be difficult for any seller to refuse.
What To Do Before Making An Offer On A House
Before you make an offer on a house, you'll want to take a few preparatory steps. Some of them have to do with gathering insights and data to determine your offer price, plus making sure that you're making the right decision. Other steps are about getting prepared financially to present yourself as the strongest candidate. We'll explain each of them in the following sections.
Do Your Research
The home buying process can be tedious and lengthy, especially for those who find themselves in a bidding war or an extended inspection period. Conducting some thorough research can help you prepare for and smooth out the process as much as possible. Start by researching the neighborhood and how it compares to others.
How are the local schools? What is the average price for a home in the neighborhood? What is the proximity to important amenities (i.e., grocery stores, doctors, transportation, etc.)? How are the crime rates?
Questions like these may be forgotten when you're face-to-face with your dream home; however, they should not be shoved aside. Talk to neighbors to get a feel for how you and your family will fit in. Take some time to mind your due diligence to be sure you are making a well-informed decision.
Take A Walkthrough
You should never purchase a home before performing a thorough walkthrough. In some cases, you might even want to conduct your walkthrough more than once. This is an important opportunity to detect potential flaws before you make an offer. Check the property thoroughly, including tough-to-see areas behind doors, under furniture, and inside closets. You'll also conduct a professional inspection before closing, but checking with your own pair of eyes is always a good idea. Don't forget to check out our guide on how to execute a thorough walkthrough.
Secure Your Finances
Most people don't have enough cash to buy a house outright. Luckily, you can still put in an offer as long as you secure proper financing. A helpful first step is finding out how much house you can afford.
There are plenty of free online calculators, such as this one from Bankrate. You can input the home price, your down payment amount, the length of your home loan, plus the interest rate. (Current market averages are typically shown by default, which you can adjust.) The resulting number is your estimated monthly mortgage payment. From there, you can play with the numbers to find out how much house you can comfortably afford.
Get Pre-Approved
Once you have a better idea of your financial landscape and how much house you can afford, it's time to get pre-approved. Getting pre-approval from a lender means that you have been pre-qualified for a mortgage for a certain purchase price range.
It's a great way to show sellers that you are financially qualified to buy the house and that a lender has vetted you. A seller will have better peace of mind that you are more than likely to get approved for a mortgage if they accept your offer. This is so much so that many sellers won't consider offers from anyone who isn't already pre-approved.
Find A Real Estate Agent
Most markets are saturated with real estate agents, so the key is finding one who will work hard on your behalf. A great agent should know the ins and outs of the market like the back of their hand and guide every aspect of the home buying process. If they have extensive experience serving buyers, they'll likely help you negotiate a great deal.

---
[ Thinking about investing in real estate?
Register to attend a FREE online real estate class
and learn how to get started investing in real estate. ]
---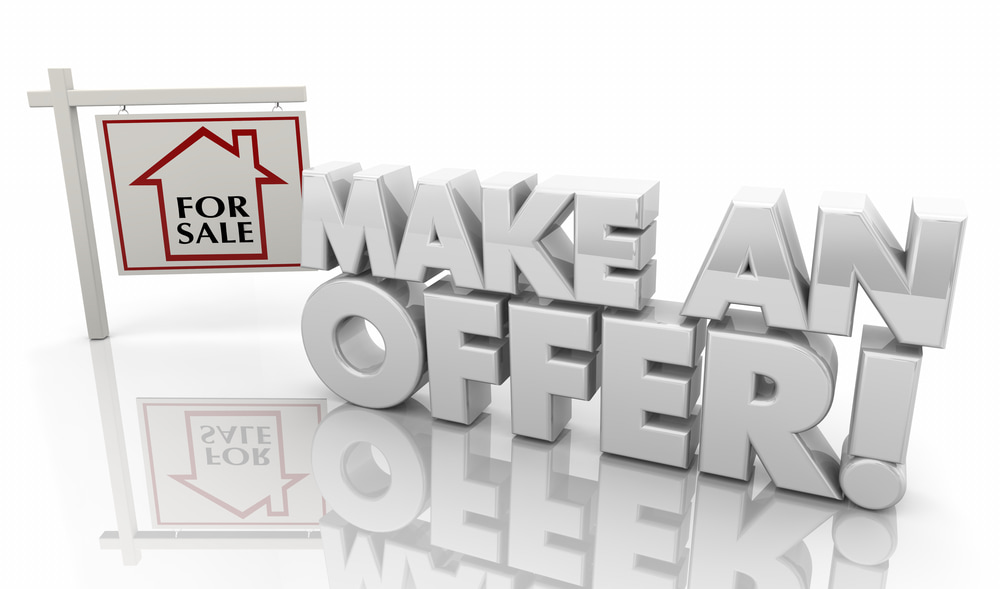 How To Make An Offer On A House
Once you've found your dream home, obtained your pre-approval letter, and created a relationship with your real estate agent, it's time to put in your offer!
Below is a preview of the steps that go into making a strong offer on a house. We'll expand upon each of these in the following sections:
Decide How Much To Offer

Decide Contingencies

Decide How Much Earnest Money To Offer

Write An Offer Letter

Negotiate The Price & Terms Of Sale
1. Decide How Much To Offer
The first question you'll encounter is, "how much should I offer?" Instead of throwing out a random number, intentionally pick a number that fits within your budget. Your agent can help you find the sweet spot: a price that won't insult the seller but will also get you a good price.
You must also consider three key factors when picking your offer number n: the home, the market it sits in, and your budget.
Home Considerations
The value of a home is subjective. The real estate market would be a much simpler place if home values were solely based on the cost of land and the materials it took to build them. Instead, home prices are numbers that fluctuate through intricate conditions:
Timeline: Home prices tend to decrease the longer they sit on the market. After two to three months, the seller will often lower the price as they become more motivated to sell. The longer it takes to sell, the more money they'll lose. If you fall in love with a home that has been listed for a considerable amount of time, chances are, you'll be able to negotiate a lower price.

Neighborhood Comps: Houses are priced relative to the recent sale prices of comparable homes around them. Take a look at other homes in the same neighborhood that offer similar features and amenities. If the house you like is priced higher for no apparent reason, you may want to consider offering less. You can provide the neighborhood comps that you found for justification.

Cost Of Repair: Remember that a homeowner will list a house for the highest possible price that is still within reason. If you perform a walkthrough and find several areas that you'd need to repair or upgrade, you should feel confident about negotiating with the seller. You can either ask them to lower the purchase price or make the desired repairs before closing.

Competition From Other Buyers: Competition from other buyers can lead to bidding wars and thus drive up the price of a house. If you're fully committed to a home, this would be no reason to back down. Your agent can help you pick a competitive price point to offer to the seller.
Market Considerations
Your real estate agent should also have a good pulse on the market. A comparative market analysis will reveal how your house compares to other homes that have recently been sold in the same area. This data can also help you detect whether the market currently favors sellers or buyers and whether it would be worth it to make backup offers on sales that haven't closed yet.
Budget Considerations
A pre-approval will help you get a concrete idea of how much you'd be approved for when you formally apply for your mortgage. However, don't let this number dictate your offer. Maxing out your home-buying budget isn't necessarily the best idea. First off, you'll want to leave yourself a comfortable cushion for negotiations, repairs, and closing costs. Second, you'll thank yourself later if you leave yourself plenty of breathing room with your monthly mortgage payment. Your pre-approval amount should not automatically equate to the offer that you make.
What Is A Low Ball Offer On A House?
A low ball offer is either significantly below market value or the price that the seller is asking for.
If you've truly found your dream home, making a low ball offer can be risky because you run the chance of losing out to the competition. If, however, you are making offers on multiple properties and are willing to play the field, making a low ball offer can pay off.
If the seller is also the homeowner, chances are a low ball offer could be taken offensively. If, on the other hand, you are buying in a market with very low demand (or the seller is extremely motivated for one reason or another) your low ball offer could very well be accepted.
Talk to your real estate agent if you need help deciding whether or not a low ball offer is a smart move. Feel out the situation, understand the seller's background, and research the market before deciding.
2. Decide Contingencies
Contingencies are important clauses that protect the buyer, the seller, or both. By putting certain contingencies in place, either party has the opportunity to walk away from the deal without consequence if certain conditions are not met. The most common contingencies include those surrounding the home inspection, title search, appraisal, and financing. FortuneBuilders goes over 8 common real estate contingencies in detail here.
3. Decide How Much Earnest Money To Offer
Earnest money is essentially a deposit of good faith that shows the seller that you're serious about buying their home. Typically, earnest money is between 1 to 2 percent of the total purchase price. However, the more you put down, the better your offer will look. It signals to the buyer that you have the assets to back up your offer. Note that this earnest money will be held in a separate escrow account and will later be applied to your mortgage payment.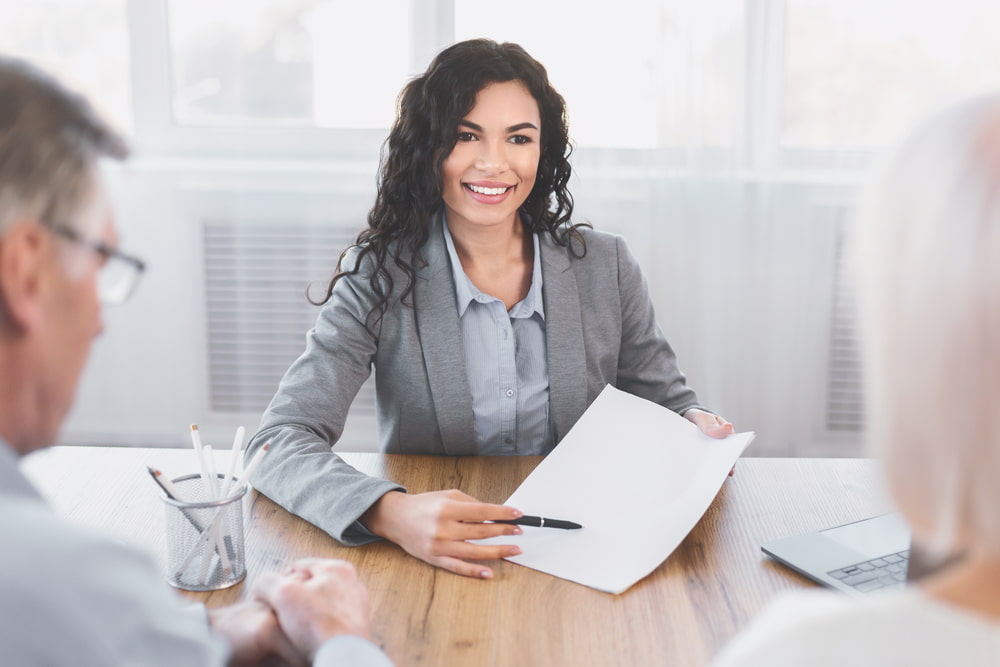 4. Write An Offer Letter
Writing the perfect offer letter is arguably an art form. The objective of the letter is to win your seller over such that they'll pick your offer over others. You can improve your chances by appealing to the seller's emotions. For example, maybe the seller lived in this particular house for decades; it's where they raised their children. They might feel compelled to offer the house to a young couple who have a young child or plan to start a family. Or, perhaps you have a compelling reason why you want to be a homeowner. Speaking from the heart in a genuine and authentic manner will help you call in the right deal.
In addition to appealing to the seller, you'll want to include some particle information such as:
The address of the home in question.

Your name, and the name of anyone else who will appear on the title.

How much you want to offer for the home.

The earnest money to be deposited.

Any contingencies or concessions that you are asking of the seller.

Any items you'd like to include in the sale, such as a chandelier or certain appliance.

Any items you'd like to include in the sale, such as a chandelier.

A copy of your mortgage pre approval letter.

The date on which you'll close on your loan.

The requested move-in date.

A deadline for the seller to respond to your offer.
We recommend consulting your real estate agent for tips on how to draft your offer letter. Make sure to share your drafts with them for their advice and input before sending the final version. Download our free offer letter template and guide here.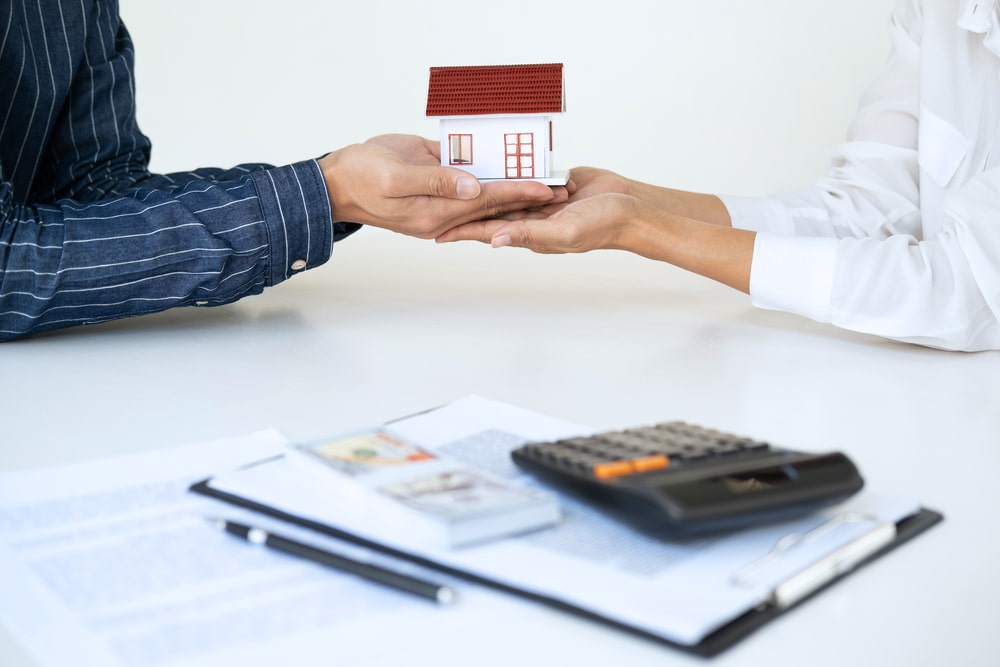 5. Negotiate Price & Terms Of Sale
Once you've submitted your offer, you can expect one of three outcomes: the seller accepts your offer, makes a counter offer, or rejects your offer.
We'll discuss how to respond in each of these scenarios.
What If The Seller Accepts Your Offer?
Congratulations! If you receive the good news that your offer has been accepted, take a moment to celebrate! Your hard work and persistence have paid off, and hopefully on terms that you're content with.
At this point in time, your next steps would be to prepare the earnest money check and sign the sales contract. After that, you'll secure your mortgage, schedule a home inspection, and work through the closing process.
What If The Seller Makes A Counter Offer?
You may feel a little taken aback when you receive news that the seller has made a counter offer. However, this is good news. This means that they are considering your offer and are open to negotiations.
Your agent will advise you on how to respond to the counter offer. Just be careful not to stay too firm in your stance, or the seller may back out. Be prepared to make some compromises.
What If The Seller Rejects Your Offer?
Unfortunately, the seller may reject your offer and opt for a different buyer. Rejection can sting, but a rejected offer could signal that it simply wasn't an energetic match. Try to think of this moment as a learning experience and resume your house hunting efforts.
Making An Offer On A House: Mistakes To Avoid
So far, we've discussed all of the correct ways to make an offer on a house. However, there are certainly some incorrect ways to go about it as well. Don't get trapped in common pitfalls by avoiding these mistakes:
Writing A Standard Offer Letter: There is not inherently anything wrong with making a traditional offer on a home. Still, it certainly won't give you an edge over the competition. If you aren't paying in all cash or making an offer that is significantly higher than the seller's asking price, it is advised to include in your offer letter other benefits you can provide. Are you willing to help the seller move? Are you an expert in your local market and can help the seller find their next home? If there's something that will set your offer apart, don't hesitate to put it in your letter.

Failing To Mind Your Due Diligence: If you haven't minded your due diligence and it's clear that you aren't familiar with the numbers, it tells the seller that you are not an ideal buyer. Show that you've done your research by commenting on different features of the home. Perhaps the property possesses features that are less than impressive, explain how you plan to fix them and impress the seller with numbers like your calculated after repair value (ARV).

Forgetting Your Personal "Sizzle Features": Here at FortuneBuilders, we often refer to "sizzle features" as special amenities your property highlights. Maybe you've installed a jacuzzi in the backyard. Perhaps it's the heated tile flooring in the master bathroom. But as a buyer, can you identify your personal "sizzle features" to include in your offer letter? Can you offer to pay all cash? Can you offer a quick closing? Can you offer generous earnest money? Whatever you are willing to offer the seller to earn their trust is your personal "sizzle feature".

Summary

Understanding how to make an offer on a house the right way will bring you one step closer to living in the house of your dreams. If you ever experience having your offer rejected, try not to feel discouraged. Buying a house is no easy feat, especially when markets are competitive. By incorporating the tips you learned today, you can feel more confident knowing that your offer will surely help you stand out from the crowd!
Have you had success landing a great deal or perhaps any mistakes you'd like to warn others about? Share in the comments below.

---

Ready to start taking advantage of the current opportunities in the real estate market?

Click the banner below to take a 90-minute online training class and get started learning how to invest in today's real estate market!