Key Takeaways
Making an offer on a house isn't something you should be scared of, but rather excited for.
Making an offer on a home is more complex than people realize; there are many steps that need to be considered.
The offer you decide to make could very easily set the tone for the rest of the deal.
---
You have finally found the home of your dreams; it comes equipped with a state of the art kitchen, backyard jacuzzi, and dog run for Fido. Now it's time to learn how to make an offer on a house that actually lands you the deal.
Follow the steps and implement the how to make an offer tips below, and you'll be lounging in your new home in no time.
What To Do Before Making An Offer On A House
There are a lot of steps you need to consider before following through with a purchase. Prior to writing a real estate offer letter, be sure to address the following:
Do Your Research: Diving into homeownership is a big deal. The home buying process can be tedious and lengthy, especially for those who find themselves in a bidding war or extended inspection period. Before jumping in head first, don't forget to do your research. Start by researching the area. How are the local schools? What is the average price for a home in the neighborhood? What is the proximity to important amenities (i.e. grocery stores, doctors, family, etc.) How are the crime rates? Questions like these may be forgotten when you're face-to-face with your dream home; however, they should not be avoided. Talk to neighbors to get a feel for how you and your family will fit in. Take some time to mind your due diligence so you can be sure you are making a well-informed decision.
Take A Walkthrough: You should obviously never purchase a home before performing a thorough walkthrough, but sometimes, one walkthrough won't be enough. Don't get caught in the trap of falling in love with the first property you see. Before making an offer, check everywhere for potential flaws. Places like behind doors and under furniture are easy to forget and can sneak up on homeowners in the future who aren't aware. You will of course get the house inspected by a professional before closing the deal, but extra eyes are always helpful.
Secure Your Finances: Most people don't have enough cash to buy a house up front, and that is okay so long as they have secured proper financing. Before you're too deep in the house hunting journey, get pre-approved for credit before you fall head over heels for a home that is out of your price range. Using a free online mortgage payment calculator can help give you a better idea of what your monthly payments will look like.
---
[ Learn how to analyze deals like a pro! Attend a FREE real estate class in your area to learn how to identify the most rewarding investment deals. ]
---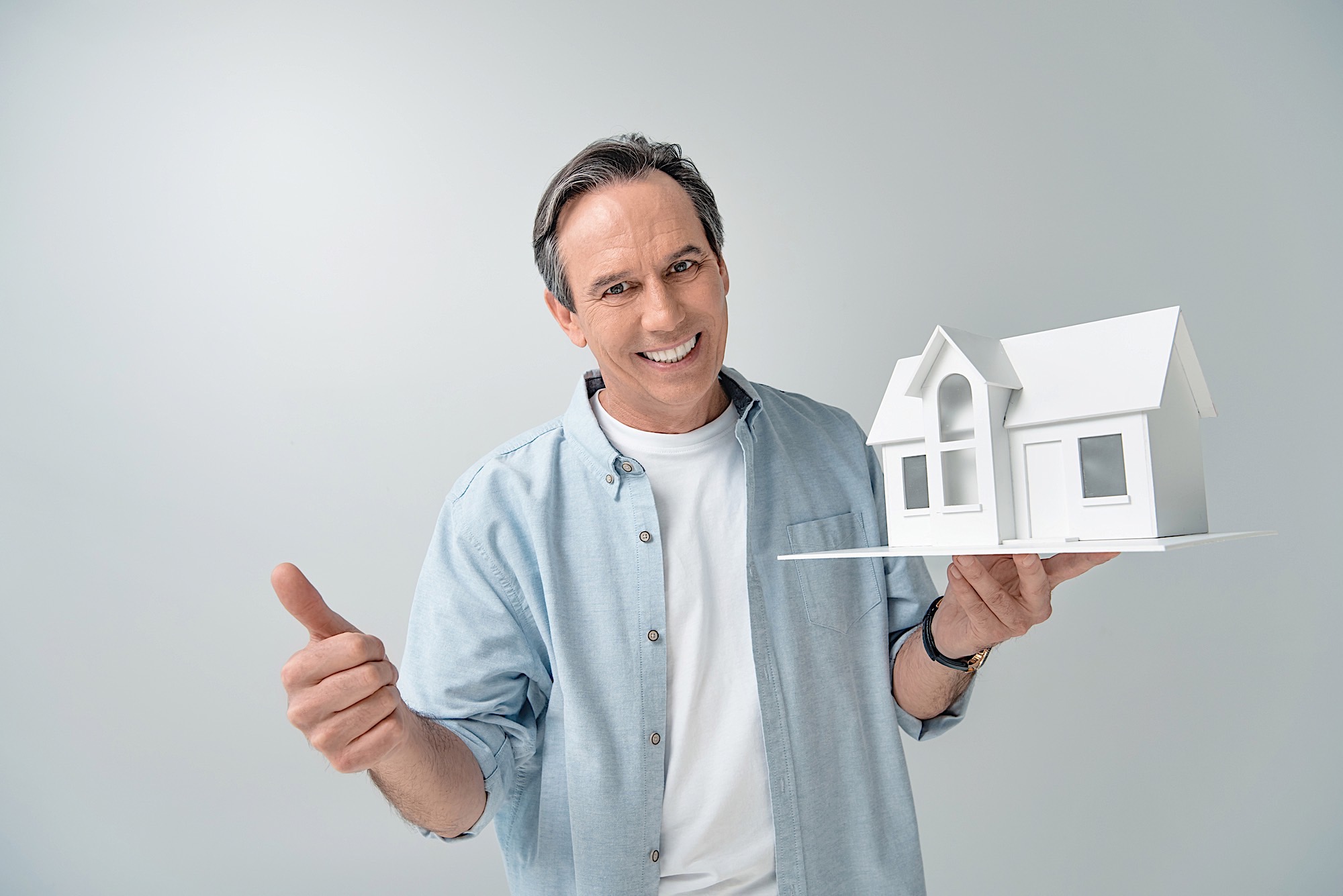 How To Decide What To Offer On A House In 5 Steps
If you are, more or less, unaware of where to start in the offer process, may I recommend the following?
Pull Comps: The first thing you want to do when deciding how much to offer on a house is to determine the property's "fair market value." If you're working with an agent, he or she will be able to view comparable properties on the MLS that have recently sold. If you're home buying, sites like Zillow and Trulia will reveal similar information. An ideal comp is one that has sold very recently (three months or less) and is similar in style, condition, number of bedrooms, square footage, and amenities offered. When you are equipped with accurate information, it says to the seller that you are a serious buyer.
Check Your Savings: How much you can offer on a home will ultimately depend on what you can afford and how big of a loan you'll qualify for. Look at your savings to create a realistic budget; and remember, you'll be paying more than just your mortgage. There's property taxes, utilities, maintenance costs, potential Homeowners Association fees (depending on the property), private mortgage insurance (depending on how big of a down payment you were able to afford), and interest to remember.
Evaluate The Competition: While your agent won't be able to reveal all the details, he or she should be able to describe the competition. According to Business Insider, buyers should work with their agents to understand the list price-to-sale price (LP:SP) ratio , which reveals how much under or over the asking price properties are selling for in a target home's neighborhood — the lower the LP:SP ratio, generally speaking, the less competition there is among buyers.
Understand The Seller's Needs: To understand the seller's motivation, Ask why he or she is selling the property to begin with. If the homeowner needs to sell fast, he or she might be willing to reduce their asking price or accept a low ball offer. Uncovering the seller's specific needs is just as important as understanding their motivation. If they are older and fear the moving process, offering to cover the fee for movers could perhaps increase your chances of success. If the seller is moving due to a job change, offering a quick close could make them more willing to accept your offer. Recognizing the seller's motives will help set you apart from other bidders.
Uncover Your Motivation: Finally, you must ask yourself how much you truly value the property. Are you willing to offer a lower dollar amount to protect your budget but risk losing the house to a higher bidder? If all else fails, your personal motivation will reveal how much you are willing to offer.

5 Steps For Making A Real Estate Offer
Submit your written offer.
The seller will either accept your offer, file a counter offer, or decline your offer all together.
If the seller accepts your offer, you will move into the escrow period.
If the seller counters your offer, you can either accept their new terms, or go back to step 2 and submit a second counter offer.
If the seller declines your offer, you can either draft an entirely new offer or continue your house hunting efforts elsewhere.
The real estate offer process can be fast or slow depending on the seller's motivation as well as how many competitor buyers are involved. While home buyers do have the option to DIY their offer letters with online downloadable templates, a real estate agent will provide a legally binding Residential Purchase Agreement that complies with applicable state and local laws. Buyers also have the option to write a personal offer letter to go along with the Residential Purchase Agreement. A personal offer letter would be used in an attempt to gain an emotional edge over the competition or to explain why the buyer's bid is justifiable.
How To Write A Real Estate Offer Letter (That Actually Works)
In order to write an offer letter that wins the house, there are a few rules to abide by. When you are unable to make the highest offer (or you simply don't know whether or not there are competitive bidders) it's important to find other ways to stand out.
One way to do this is by appealing to the seller's emotions. If the seller has strong fond memories of his or her home and an opponent bidder is planning to tear the property down or significantly remodel it, you might give yourself an edge by detailing the features of the home you love and plan to keep in tact. Include a backstory in your offer letter. Perhaps you've been searching for the perfect home for months and when you stumbled across this property with its original crown molding and perfect-sized breakfast nook, you simply fell in love.
Another way to do this is by finding a hobby or topic that you and the seller have in common and writing your offer letter with the specific thing in mind. The key here is to make yourself relatable while still being genuine. For example, let's say you love the seller's house because of the custom dog run built in the backyard. Talk about why you appreciate the feature and maybe even consider including a photo of your dog in the letter. Not only are you appealing to yours and the seller's mutual affection for dogs, you are also complementing a specific feature (the dog run) that was obviously installed by the homeowners.
Finally, there is always the option to offer an all-cash sale, which is typically very appealing to sellers. If you don't want to draft an extravagant letter, there's nothing that says you can't be straight to the point. Something as simple as, "I find your home lovely and believe it to be priced fairly. If you accept my offer, know it would be a cash sale and could close quickly or at a time that is convenient for you" is always an option. Taking this route will prove to the homeowner that you are serious about the deal and are willing to move through the process efficiently — always a plus.
Keep in mind there is no one way to make an offer on a house. Understand your strengths and weaknesses as a buyer and draft an offer letter that highlights those points.
What Is A Low Ball Offer?
A low ball offer is one that is either significantly below market value or whatever the seller is asking for.
If you've truly found your dream home, making a low ball offer can be risky because you run the chance of losing out to the competition. If however, you are making offers on multiple properties and/or you are willing to play the field and potentially elongate the home buying process, making a low ball offer can pay off.
If the seller is also the homeowner, chances are a low ball offer could be taken offensively. If the seller has lived in the home for many years and again, has a fond recollection of the experience, he or she may perceive that you are devaluing their memories. If, on the other hand, you are buying in a market with very low demand (or the seller is extremely motivated for one reason or another) your low ball offer could very well be accepted.
Talk to your realtor or another real estate professional if you need help deciding whether or not a low ball offer is a smart move. Feel out the situation, understand the seller's background, and research the market before making a decision.

The Real Estate Offer Process: Mistakes To Avoid
Writing A Standard Offer Letter: There is not inherently anything wrong with making a traditional offer on a home, but it certainly won't give you an edge over the competition. If you aren't paying in all cash or making an offer that is significantly higher than the seller's asking price, it is advised to include in your offer letter other benefits you can provide. Are you willing to help the seller move? Are you an expert in your local market and can help the seller find his or her next home? If there's something that will set your offer apart, don't hesitate to put it in your letter.
Failing To Mind Your Due Diligence: If you haven't minded your due diligence and it's clear that you aren't familiar with the numbers, it tells the seller that you are not an ideal buyer. Show that you've done your research by commenting on different features of the home. Perhaps the property possesses features that are less than impressive, explain how you plan to fix them and impress the seller with numbers like your calculated after repair value (ARV).
Forgetting Your Personal "Sizzle Features": Here at FortuneBuilders, we often refer to "sizzle features" as certain special amenities your property highlights. Maybe you've installed a jacuzzi in the backyard. Perhaps it's the heated tile flooring in the master bathroom. But as a buyer, can you identify your personal "sizzle features" to include in your offer letter? Can you offer to pay all cash? Can you offer a quick closing? Can you offer generous earnest money? Whatever you are willing to offer the seller to earn their trust is your personal "sizzle feature".
Understanding how to make an offer on a house the right way will bring your one step closer to living in the house of your dreams. Have you had success landing a great deal or perhaps any mistakes you'd like to warn others about? Share in the comments below.