Key Takeaways
Understanding how to make money flipping houses will require a mind for due diligence and a system that has already proven capable of mitigating risk.
Flipping houses for a living is ultimately the culmination of constant education and sound practices coming together in perfect unison.
Making money flipping houses has more to do with mitigating risk than just about anything else.
---
Learning how to make money flipping houses is at the top of everyone's list when they first start investing, and for good reason: In the right hands, a sound real estate strategy can lead to impressive profit potential.
Successfully investing in real estate will require you to simultaneously mitigate risk while implementing a sound investing strategy. The following is designed to teach you how to combine a risk-averse strategy with due diligence to increase your chances of making money flipping houses today.
Can You Make Money Flipping Houses?
It is entirely possible to make money flipping houses, regardless of your experience. Even if you have yet to invest a single dollar of your own money, you too can learn how to profitably invest in real estate with the right education and systems.
As with any form of investing, flipping homes coincides with an inherent degree of risk. Fortunately, risk may be mitigated with the proper steps and precautions. With the right systems in place, it's possible to both make money and mitigate risk at the same time.
---
[ Are you interested in learning how to flip houses? Register to attend our FREE online real estate class and learn how to get started investing right in your local area. ]
---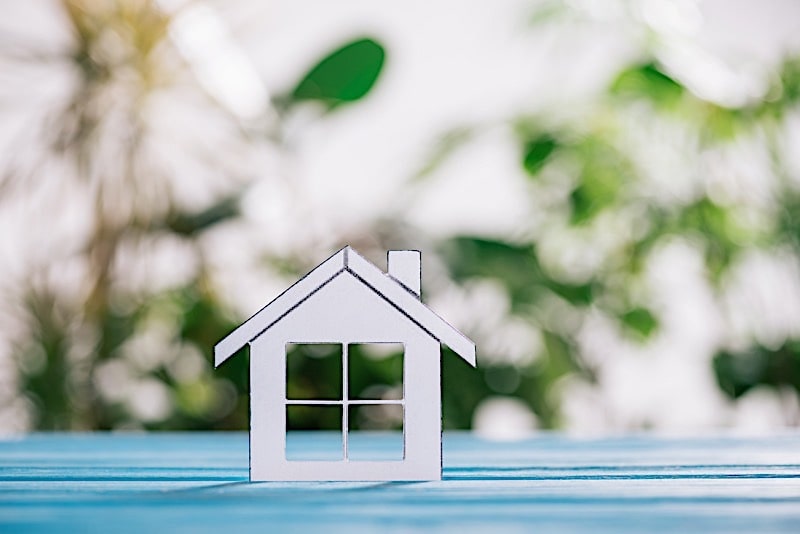 How To Make Money Flipping Houses For A Living
Making money flipping houses for a living will require investors to follow a strategy; one that has proven—time and time again—to deliver results. Fortunately, such a system already exists, as today's most prolific entrepreneurs have been investing in real estate successfully for quite some time.
As you are about to learn, making money flipping houses will ask investors to become familiar with a system that appears relatively simple on the surface, but grows increasingly more complex the deeper you dive.
The following represents an introductory look at the system many investors have implemented to make money flipping houses:
Choose Your Market
Secure Your Financing
Find The Perfect Property
Make Smart Upgrades
Sell For A Profit
Choose Your Market
Choosing a market will require investors to, once again, mind due diligence and mitigate their exposure to risk. Your own sentiment regarding a particular desired market is something to take into consideration when choosing which neighborhood to invest in, but it is far from the only "indicator" to take into account.
There are several economic indicators for investors to consider when choosing their desired market. For starters, demand must be present; if you intend to make money either selling or renting real estate, there must be someone willing to pay you for your services. Without demand, it's unlikely that you'll find an end buyer or renter. Healthy job markets, up-and-coming neighborhoods, highly regarded school systems, and a myriad of other indicators are used to assess an area's viability, too. Regardless of the draw, make sure the area where you hope to invest creates demand; doing so will mitigate risk and increase the likelihood of realizing success.
Secure Your Financing
After choosing the market you intend to invest, proceed to line up financing. Contradictory to what many people believe, today's most efficient order of operations will have investors secure financing before they even look for their first subject property. When investors know how much they are approved to work with, they'll be able to narrow down their search criteria.
This begs the question: Where can new investors find financing?
Despite what many new investors believe, securing financing isn't as difficult as people make it out to be. There are countless lenders ready and willing to work with prospective investors; you just need to convince them that you are the right person to work with. Otherwise known as private money lenders and hard money lenders, these individuals with access to capital are an investor's best friend. In exchange for receiving interest on their investments, private money lenders offer investors quick and easy access to cash.
A private money lender can be anyone, from a friend or family member to someone you met at a networking event. The important thing to remember is that private money lenders aren't typically institutionalized or licensed to lend money; they are simply someone with access to capital that is willing to lend it out.
[ Read our How-To Guide For Finding Private Money Lenders ]
Hard money lenders, on the other hand, are organized, semi-institutionalized lenders who are typically licensed to lend money. Hard money loans aren't necessarily any harder to secure than private money loans, but instead require the borrower to meet a few additional criteria (and usually have slightly higher rates). As an asset-based form of lending, borrowers will base their approval on whether or not the property you bring them looks like a good investment. Therefore, to increase your chances of landing a hard money loan, you'll need to do your research and find a good subject property in a good location.
While the cost of doing business with private and hard money lenders can be expensive, often costing as much as 12 to 15 percent in interest, the expense is well worth it. In working with a private or hard money lender, investors will have access to capital instantly. Whereas banks can take months to get money in the hands of investors, private money and hard money lenders can take as little as a few hours or days. As any investor will tell you, the speed in which investors may receive money is integral to the success of a deal. Direct access to cash means investors can make an offer before more competition has the chance to get in the way.
Find The Perfect Property
Once you have secured your financing and found an area you are comfortable investing in, you should start looking for a subject property. Provided your lender has told you how much money you have to invest with, you should have a good idea of which neighborhoods you can afford to invest in. Use the amount you have been pre-approved for to narrow your search criteria.
Your next step is to proceed by looking for deals that meet your criteria and also offer attractive profit margins. The first thing you should be on the lookout for is motivated sellers. Those who have a reason to sell will serve as your best bet to not only secure a deal, but also a deal at a good price.
You will want to keep an eye out for homes that fit one of the three primary categories of motivated sellers: foreclosures, auctions, and bank owned. Each of these types of homes are owned by people who may be willing to part ways with their property—usually at a discount.
To make the search a little easier, investors may want to try any number of the following marketing strategies:
Network with like-minded investors
Visit a local real estate investor club
Speak with Realtors
Search public records
Conduct online searches
Contact a list provider
Customize MLS inquiries
Initiate a direct mail campaign
Contact nearby landlords
Drive for dollars
[ For more on this topic, visit our Guide To Finding Motivated Sellers ]
Closing The Deal
Having finally found the perfect property that meets all of your criteria, proceed to make an offer and close the deal. Consequently, closing the deal will require investors to make the perfect offer. It is worth noting, however, that the perfect offer doesn't only appeal to buyers, but sellers as well. Any subsequent offer needs to be good enough to gain acceptance, but low enough to leave room for a profit.
To give yourself the best odds of landing a deal, you'll need to calculate your maximum allowable offer (MAO). The maximum allowable offer is the most an investor can offer a buyer while still leaving a large enough profit margin to make the process worthwhile. To calculate the MAO, follow these steps:
Determine the property's after repair value (ARV). The ARV estimates how much a home is worth if all the necessary repairs are made.
Take the ARV and multiply it by 70 percent to build in a profit margin and account for closing costs.
Subtract the amount you expect to pay for repairs.
The number investors are left with represents the most they should be able to spend on a home while still leaving plenty of room for profits.
The MAO is ultimately the most investors can spend on a given deal, but don't forget to leave room for negotiations. Give yourself some "wiggle room" by offering less than the MAO, fully expecting the owner to counter. That way, you'll be able to give some ground without spending too much.
Make Smart Upgrades
Once you have found a property to flip and your offer has been accepted, you'll need to make the right upgrades. Therefore, investors must pick and choose which improvements will contribute to a positive bottomline.
In order to maximize profits, investors must research comparables (similar homes within close proximity to the subject property). View the comparables in your immediate area, and be sure to take note of what level of upgrades they have. Next, start by making improvements to your property with upgrades in the same price range.
The most common mistake new rehabbers make is going overboard. It is entirely possible to spend too much on upgrades; there is a limit, and the home's price point will determine how much should be spent. Higher-end homes, for example, tend to offer better profit margins and leave more room to spend on upgrades. Lower-end homes, on the other hand, tend to benefit more from less expensive upgrades. For example, a high-end home would benefit from adding marble countertops in the kitchen, but a low-end home may only require laminate to meet the area's expectations and to fit within a budget.
Remember, do not make upgrades for the sake of making upgrades. The changes you make to a home should be warranted and backed by nearby comparables. If you succeed in making your rehab slightly better than the homes it is situated between, there's a good chance you'll pique the interest of more buyers. The more demand you can create for a property, the more likely you are to earn a profit.
Sell For A Profit
After completing the above steps, the last thing to do is to sell the property for a profit. After all, you can't make money on a flip (or even pay back your hard money loan with interest) if you can't sell the home for more than you bought it.
If you are a beginner investor, you may find it beneficial to work with a well-known Realtor in your area. An experienced Realtor can offer a lot, in terms of bringing in buyers and knowing how to price your property to sell fast.
The number one factor rehabbers need to account for to sell for a profit, is to price the property well. If the final product is priced too high, it may sit on the market for months, costing the rehabber thousands of dollars in holding costs. If the home is priced too low, it may cut profits short, once again costing the rehabber thousands of dollars in missed opportunities. Therefore, rehabbers need to find the fine line that separates these two scenarios.
First, use comparables to determine a relative price range for your own home. You need to assume that buyers will also be using comparables to evaluate the home; therefore, they will serve as the best barometer for setting expectations. However, instead of matching comparables, try to set the asking price slightly under your nearest competitor. That way (provided you made the right upgrades), you'll offer a superior product at a lower price, which should increase demand.
Therein lies the secret to selling for a profit: creating demand.
If you can generate enough interested buyers, you may find your home to be the catalyst of an aggressive bidding war. The moment interested buyers realize they aren't the only ones interested in the home, they may be willing to increase their offer just to beat out the competition.
Summary
Understanding how to make money flipping houses will require investors to learn the strategies described above. Doing so will help simultaneously mitigate risk while maximizing profit margins and opportunities. Combined with a mind for due diligence and the right education and guidance, the aforementioned steps should help new investors get their feet wet and start flipping properties successfully.
---
Ready to get started flipping houses in your local market?
The best rehabbers know how to find the right properties, accurately estimate costs, and scale their businesses. Our new online real estate class, hosted by expert investor Than Merrill, can teach you the correct steps to flip your first property the right way and achieve success in real estate.
Register for our FREE 1-Day Real Estate Webinar and get started learning how to flip houses in your market!