So, you want to make some extra money. Maybe you're saving for a major expense. Perhaps you got laid off and want to supplement your unemployment while looking for work.
One option is to get a part-time job. But part-time jobs come with their own requirements. For example, you can't set your own hours, which can make it harder to do the things you love. On the other hand, many "work from home" business ideas take time to start earning a profit.
Luckily, we are here to teach you how to make money in an hour! Here are 10 ways to start right now!
10 Quick Ways To Make Money Today
So, how can you start earning money today? We're about to discuss the following 10 methods:
Fill Out Online Surveys

Drive With Uber Or Lyft

Website Testing

Seasonal Jobs & Labor

Sell Old Clothes & Furniture

Food Delivery

Become A Pet Sitter

Do Freelance Work

Credit Card & Cashback Rewards

Get A Price Adjustment
Let's get started!
1. Fill Out Online Surveys
Several websites allow you to fill out surveys in exchange for cash. These are mostly market research surveys, but they're easy to fill out in just a few minutes. If you're lucky, you might even get paid to play a game.
This method doesn't even require you to leave your house. You can just open another browser window and start making money!
Check out the following examples:
Survey Junkie gives you cash and other rewards just for giving your opinions.

Swagbucks Surveys offers a $5 signup bonus to sweeten the pot.

Opinion Outpost is yet another popular survey site.

Fetch Rewards pays out in gift cards instead of cash.

Branded Surveys pays their rewards in a mix of cash and gift cards.

PineCone offers higher pay rates than the others, but there's a catch: you have to be between 18 and 24 years old.
---
[ Thinking about investing in real estate?
Register to attend a FREE online real estate class
and learn how to get started investing in real estate. ]
---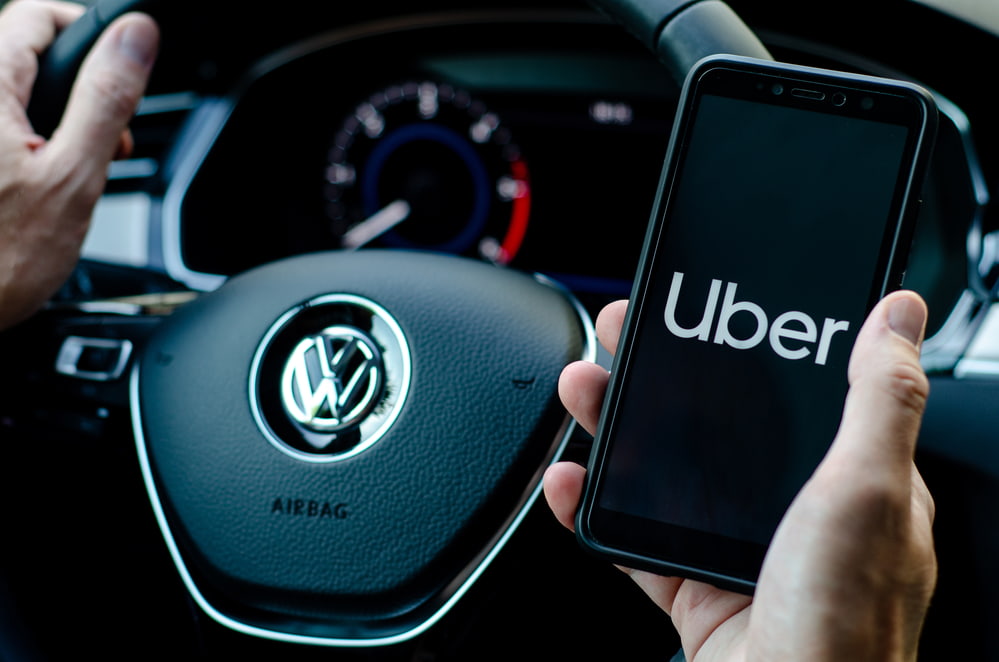 2. Drive With Uber Or Lyft
Driving for a rideshare service is a great way to earn extra cash. With Uber or Lyft, you can get paid to drive strangers around town during your spare time. The neat thing is that you can work as much or as little as you want. Drive once in a while when you need some spare cash, or make it a full-time job if that's what you're into.
Your pay will be based on a small minimum per ride, plus additional money for time and distance. It's also affected by demand. During "peak" times, drivers can earn up to three times as much for making the same trips. This is great if you don't mind sitting around in stadium traffic or picking people up from a major concert.
3. Website Testing
One easy way to make money in a hurry is to test websites. It's quick, easy, and you can earn a surprising amount of cash. UserTesting.com, for example, will pay up to $10 for testing a single site, which can be done in as little as 20 minutes.
This is a virtually endless market, since new websites are constantly being developed. Why not take advantage, and earn cash in your spare time?
4. Seasonal Jobs & Labor
You can sometimes earn money by hiring your services to your friends and neighbors. This can be virtually anything. Do you own a snowblower? Offer to clear people's driveways! Is there a big backpack blower in your garage? Offer to clean up their leaves.
As you can tell from these examples, many of these opportunities are seasonal. But if you do good work in the fall, people will be happy to hire you again in the winter.
5. Sell Old Clothes & Furniture
Are there heaps of clothes in your closet? Do you have a bunch of collectibles that you no longer care about? You can make money by selling those things on the used market. Obviously, your dollar value may vary. Clothes that are out of style may only be suitable for donation. But if you've got something that's back in style, you can earn some cash through an online marketplace like Poshmark or Tradesy. Collectibles can earn a surprising amount.
The same is true for furniture. Via Craigslist or Facebook Marketplace, you can easily sell old bookshelves, tables, dressers, and other furniture you no longer use.
Or you could have a yard sale and sell everything at once. Just make sure to follow all your local regulations.
6. Food Delivery
We already talked about being a rideshare driver for Uber or Lyft. But what if you'd rather not deal with passengers? In that case, a delivery app might be more your speed. You can deliver groceries and other essential supplies from the store to the customer. The neat thing is that this gives you a chance to do your everyday shopping.
Here are some of the most popular delivery services:
Uber Eats

Instacart

DoorDash
7. Become A Pet Sitter
If you've got an hour or more to spare, you can watch somebody's pet – or child – in your neighborhood. Rover is an excellent service that can pair you with local people who need a dog sitter.
If you prefer babies of the less furry variety, Sittercity is an excellent choice. It takes just a few minutes, although you'll need to wait for a background check before you're paired with any clients.
8. Do Freelance Work
Freelance work is another excellent opportunity. With a site like Upwork or Freelancer, you can connect with potential clients from around the world, build your reputation, and ultimately earn more money.
So, what kind of work might a freelancer do? In practice, it can be just about anything. But two of the most common freelance gigs are coding and writing. Visual artists, web designers, and graphic designers are also in high demand.
9. Credit Card & Cashback Rewards
Many credit cards pay cashback rewards. If you're not already using a rewards card, you should see what's available. You might be able to earn money just for making everyday purchases.
If you already have a rewards card, go online and check your rewards balance. You might be surprised how much the rewards have already stacked up.
10. Get A Price Adjustment
What if you could earn back money for purchases you've already made? Believe it or not, you might be able to. The Paribus app from Capital One automatically tracks your online shopping receipts. For 30 days after each purchase, it will monitor the site you bought from to see if the prices have changed. If the price has gone down, Paribus will request a refund for the price difference. This might not earn you a ton of money, but it makes sure you always get the best possible price on your purchases.
Summary
As you can see, making money doesn't have to be complicated. Now that you know how to make money in an hour, you can grab your computer or work shoes and start immediately. And by selling your services or freelancing, you can turn a skill or hobby into extra cash!
---
Ready to start taking advantage of the current opportunities in the real estate market?
Click the banner below to take a 90-minute online training class and get started learning how to invest in today's real estate market!