Key Takeaways
Prepping your rental property for fall is a great way to avoid more costly repairs in the future .
When checking your home's exterior, make sure your attic and basement are caulked and animal proofed.
Keeping an open line of communication between tenant and landlord is the key to maintaining a well functioning property.
---
The leaves are changing colors, back to school supplies are lining the shelves at Target, and everything is starting to smell like pumpkin spice. Why? Because Fall is finally here. While students are busy trying to soak up the last few rays summer sun (and their parents are waiting excitedly for school to begin) real estate investors are busy looking for new ways to prepare their rental properties for the fall real estate season.
If you own a rental property, or several, routine maintenance is a must (and is especially important before the blustery months of fall and winter take their toll). So long as you commit to the following inspections every season, you won't waste your time or money fixing larger issues that occur over time.
Both tenants and landlords will benefit from a refreshed rental property. You, as the landlord, won't have to worry about water damage, frozen pipes, or other costly repairs and your tenant will learn a thing or two about what they should do when they own a home of their own.
So long as you and your tenants are willing to work together in creating a fall-ready home, both will have an easier time dealing with the fall and winter months (and will have less to attend to once the snow melts and spring arrives).
Prepare Your Rental Property For The Fall Real Estate Season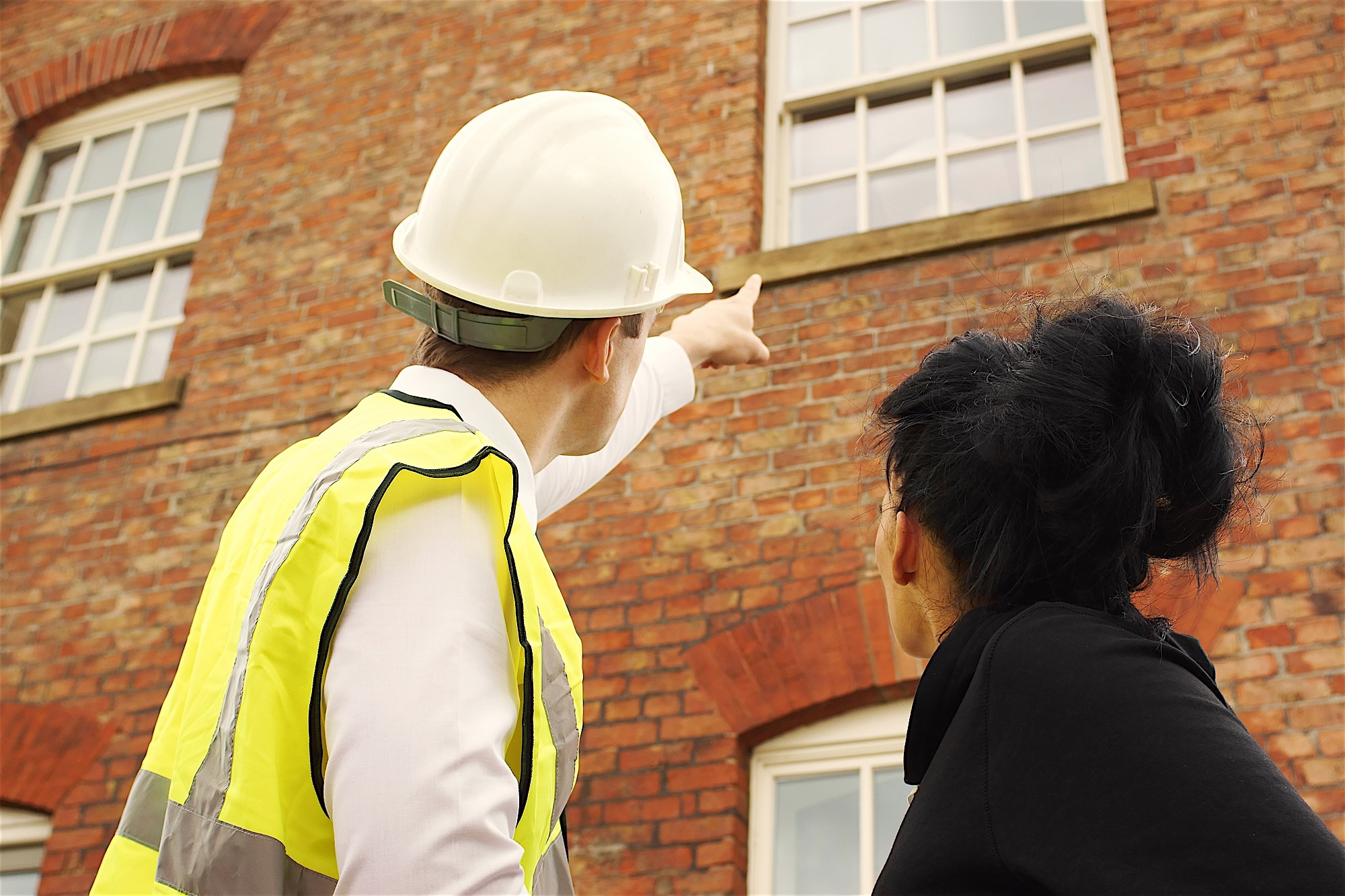 Don't let the fall real estate season get the best of you or your rental property. Use these preparation tips to take preventative measures against water damage, mold, utility inefficient and more:
Exterior Check
Before creating your landlord/tenant to-do list, figure out which tasks need to be delegated – and make sure your are reasonable. Any tasks that are not required for comfort, quality of life, or safety issues should be completed by the tenant. Structural repairs, on the other hand, should be dealt with by the landlord (unless otherwise stated in the lease). There are other items, like replacing the furnace filter, that most tenants should be able to do on their own so long as you provide them with paid-for materials. So long as you and your tenants can come to a fair compromise, most every task should be crossed off the to-do list. As for other exterior checks, review the following:
Search for areas that need to be caulked in order to improve heating efficiency.
Clean out rain gutters before fall leaves have had the chance to settle in. Then be sure to place a gutter guard into the shaft to make future cleanings easier.
Cut back vegetation that might become overgrown if left alone for too long.
Turn off outdoor water faucets and drain pipes.
Store seasonal furniture.
Clear walkways, driveways, and porches of leaves and debris.
Check for weak spots in the roof.
Ensure siding is stable and secure.
Insulate doors and windows.
Tell tenants to clean up after their pets before the first snowfall as to not be surprised by any messes come spring.
Provide your tenants with salt, sand, shovels, or other seasonal provisions that will help them clear their area more efficiently.
Remind your tenants of lease restrictions before they get started decorating for the holiday (i.e. don't use a staple gun to hang up lights in the siding)
One other important aspect to remember when preparing your rental property for the fall real estate season is animal proofing. As the temperatures begin to drop and rainstorms become the norm, insects and other critters will seek refuge in your warm and cozy rental property. Instead of forbidding your tenants to run their heat (in an attempt to freeze out the bugs), diligently caulk small holes and cover larger holes with hardware cloth. Wildlife can wreak havoc in your basement and attic by destroying insulation and causing ice damage to your roof.
When getting ready for fall, live by the motto "it's better safe than sorry."
Interior Check
Once you've completed your exterior home inspection checklist, the hardest tasks will already be complete. First things first, if the windows in your rental property are not double paned, it is especially important to apply weather stripping or caulking to the seams of those windows (and doors!)
Next up, chimney safety. A chimney blocked with debris can be a dangerous fire hazard not to mention can cause your tenants to inhale built up smoke, which is another safety risk. Avoid these problems early by hiring a chimney sweep service to remove any blockages. If you don't already have one, installing an animal proof chimney cap will prevent cold critters from nesting in your warm chimney shaft.
Ensure your tenants safety (and your legal protection) by checking your their Carbon Monoxide and smoke detectors before Fall is in full swing. You can require your tenants to replace their detector batteries, but you should take it upon yourself to ensure they've completed the task (and ensure they haven't removed the devices all together.) Just be sure to give 24 hours notice to your tenants before entering the property.
Finally, give the home a once over to check for any safety hazards. Ask yourself:
"Is my attic and basement fully insulated?"
"Has my roof been inspected by a professional in the last year?"
"Have I properly inspected, cleaned, maintained, and serviced my HVAC system?
Once you've prepared both the interior and exterior of your rental property, you're nearly done! Just one more step to go.
Tenant Check
Every property manager should make it a priority to check in with their tenants every now and then…And fall is the perfect season to get the job done.
If you've screened your tenants before leasing to them (which is always a must) chances are, they are maintaining the property to lease standards. However, if you want to avoid problems down the road, open communication is key. Why? Because when tenants feel they can openly communicate with their landlord, they will be more likely to report minor issues before they become bigger (more expensive) problems.
Once you've fully prepared your rental property for the fall real estate season, you can sit back, relax, and enjoy the brisk weather and changing leaves. (And take advantage of fall real estate trends for your business.) Do you have experience dealing with landlord tenant relationships? Share your stories in the comments below: