It's common knowledge that buying real estate is a great investment, but so many of us have trouble getting started. That's because to buy real estate, you generally need to make a down payment, which can be very expensive. However, if you have a 401(k), great news! Your dream of buying real estate could become a reality sooner than you think. Keep reading to find out how to rollover a 401(k), and how it's possible to use your 401(k) to buy real estate.
What Is A 401(k) Rollover?
A 401(k) rollover is when you transfer money out of your retirement account into a different account. It's important to know that you don't necessarily have to do this immediately. Once you withdraw funds out of your 401(k), the IRS gives you 60 days to deposit it into another retirement account. However, you can only do this once every 12 months.
Employees often find the need to roll over their 401(k) to a personal individual retirement account (IRA) when they leave a job or retire. However, others might choose to use this as a strategy to invest in real estate.
Can I Use My 401(k) To Buy A House?
As a homebuyer, you're incentivized to make a down payment of at least 20 percent of the purchase price of your home. If you're wondering "can I use my 401(k) to buy a house," then the answer is yes. You can use the funds in your 401(k) to make or supplement your down payment so you can hit that 20 percent target. However, this comes with some caveats.
There are two main ways you can do this: withdraw funds from your 401(k) or take out a loan against your 401(k).
Borrowing from your 401(k) for your house is the most recommended option. (You might call this the "borrow from 401k for house" method.) It's like borrowing money from yourself. You can typically borrow up to half of your vested balance. Most 401(k) plans require that the loan is repaid within five years. However, it's good to check with your employer, as some plans allow a longer repayment period if the funds are being used to purchase a home.
The second option is the "401(k) first time home buyer" method. Simply withdrawing from your 401(k) before retirement age will get you into trouble. You'll be slapped with a 10 percent penalty for early withdrawal, and then again with income tax. If you are a first-time homebuyer, you are given a special exception to withdraw funds from an IRA account to buy your home. That means that if you're buying a home for the first time, you can rollover your 401(k) funds into an IRA, and then withdraw the funds needed without penalties. In the next section, we'll talk you through exactly how to rollover a 401(k).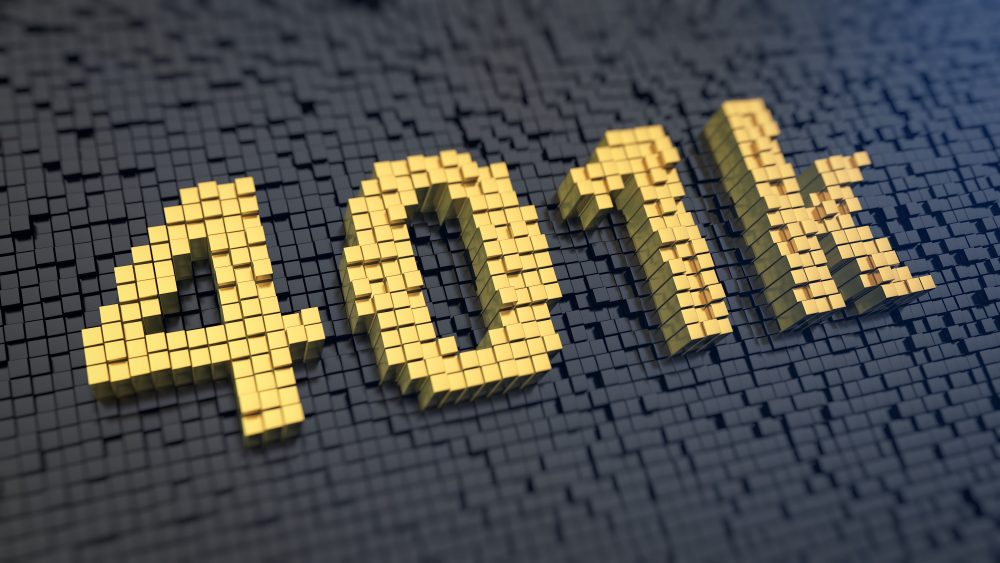 How To Rollover A 401(k) In 4 Steps
Rolling over a 401(k) is not at all difficult, if you know what needs to be done. Here are the 4 steps to successfully rollover a 401(k):
Choose An IRA Provider

Open An Account

Move Your Funds

Start Investing
1. Choose An IRA Provider
Step one is deciding where you want your money to go. If you already have an IRA and would like to roll your funds over into that account, you can skip to step 3. Otherwise, you'll want to spend some time researching different brokerages and retirement account products. Important factors to benchmark include minimum balance requirements, investments, and customer service options. Bankrate.com offers the latest reviews of the top brokerages so that you can make some comparisons.
Again, only first-time homebuyers can withdraw from their IRA accounts without penalty. Further, that is only if the funds are being used to purchase a home. If you aren't a first-time homebuyer and want to invest in real estate, research self-directed IRA providers. You would then be able to withdraw funds to invest in real estate without penalty. Remember the important caveat that the real estate purchase cannot be for personal use.
2. Open An Account
Once you determine what type of account and brokerage you'd like to go with, give the brokerage a call. You'll want to find out how to open the account and the exact instructions for moving your funds from your 401(k) to your IRA. Your brokerage might have a specific way that they want the check written, or perhaps they'll require that your account information is printed on the check. When moving your precious savings, you'll want to make sure to follow the instructions perfectly and avoid any hiccups.

---
[ Do you want to make your money work for you? Attend our FREE online real estate class to discover how passive income strategies in real estate can help you achieve your financial goals. ]
---
3. Move Your Funds
Next, it's time to move your funds! This is the "rollover" part of the process, where you move your 401(k) savings out and into the account that you selected. To do so, there are two main methods: direct rollover or indirect a.k.a. 60-day rollover. You also shouldn't forget the one-rollover-per-year rule, explained below.
Direct Rollover: Ask your broker for instructions to move your funds directly from your 401(k) to your IRA. You'll then need to contact your 401(k) plan provider and receive assistance in carrying out the process. Most times, the provider will create a check that is made payable to your IRA brokerage, for the benefit of your account (FBO.) This means that no taxes will be withheld when the check is issued. Wiring the funds directly from your provider to your new brokerage is also a common option. Make a note of any administrative fees that might be charged and maximize your benefits by going for the free option, if there's one available.

Indirect or 60-Day Rollover: If you prefer to deposit your funds yourself, the IRS stipulates that you must do so within 60 days. If you exceed this timeline, then you'll be taxed on the full amount of your withdrawal. If you withdraw your 401(k) funds, then it's in your best interest to deposit the funds into your IRA without delay.

One-Rollover-Per-Year: As of 2015, individuals are only permitted to rollover their funds from one account to another once per 12 months. This applies no matter how many IRA accounts you may have. However, this rule does not apply if you choose the direct rollover method. Overall, the direct rollover method is your safer bet.
4. Start Investing
Last but not least, it's time to start investing. Once your IRA account is fully funded, you can then begin to make moves to put down funds on a property. As a reminder, you can only withdraw funds to buy real estate from an IRA without penalty if you're a first-time homebuyer. If you're not a first-time homebuyer, consider rolling over your 401(k) into a self-directed IRA. Once you do so, you'll be allowed to invest in real estate without penalty. However, make sure that this investment will not be made for personal use. Allowable examples include rental properties or Real Estate Investment Trusts (REITs). Click here to learn more about REIT investing.
Direct Purchase: A direct purchase is when you pay all-cash from your IRA to purchase a property. This is the most simple, fast method.

Partnering: At times, the amount you have saved up in your IRA won't be enough to make a down payment on a property. If this happens, don't despair! You could go into the investment with a partner. Here, "partner" just refers to any source of funds outside of your IRA. This could be your own funds coming from elsewhere, or perhaps a family gift to help you buy your first home.

LLC/Checkbook: This is a unique process where you establish an LLC (limited liability company.) Then, the funds from your IRA are used to purchase real estate through the LLC. If this is done, the property is owned in the name of your LLC. This is also known as a Checkbook IRA because you have access to your funds through a checking account. Individuals might choose to do this for certain business or tax incentives. Click here to learn more about how to form a real estate LLC.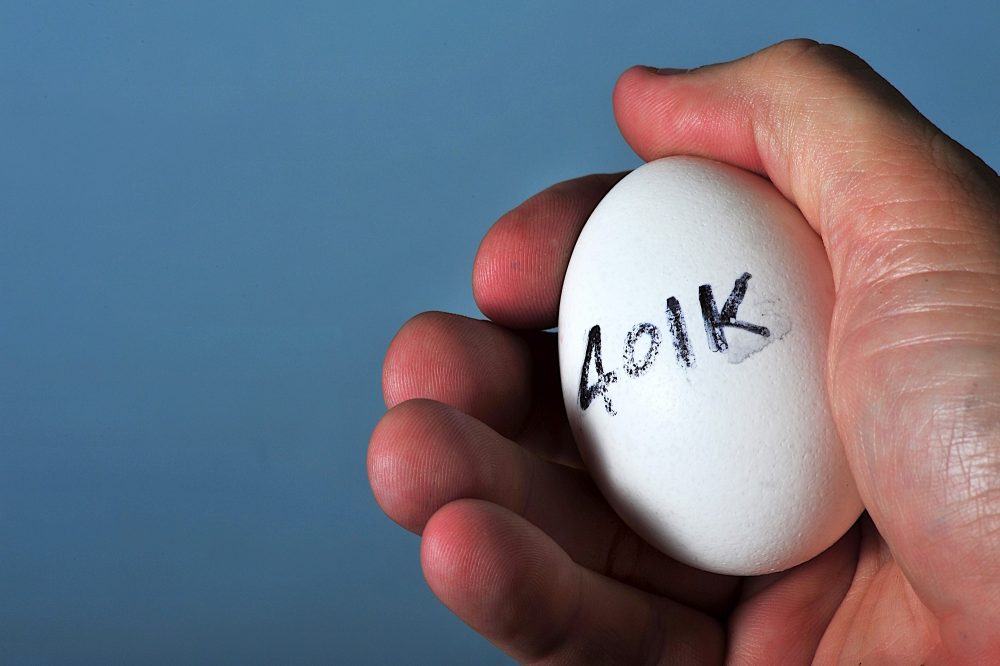 3 More Options For An Old 401(k)
When deciding whether or not to rollover your 401(k), it's best to consult a tax professional. This way, you'll be able to rest assured that you're making an informed decision and that you've considered potential tax impacts. Keep in mind, there's no one saying that rolling over your 401(k) into an IRA or SDIRA is the best option out there. Here are some other solid options that are on the table:
Keep Your Current Plan: Even if you're changing employers, is there anything preventing you from keeping your current plan? Although it's not always the case, most employers can and will allow you to keep your 401(k). That way, your nest egg can keep growing in a tax-deferred environment. Then, once you retire, you can make withdrawals without penalty. Employers also often provide 401(k) plans at a lower cost than if you were to go with a private brokerage plan. Last but not least, 401(k) plans are backed by the government.

Rollover Into A New Employer's 401(k) Plan: If you've changed employers and a 401(k) plan is offered, consider rolling your savings into your new employer's plan. Make sure to understand your new plan's benefits and rules. If you determine that the new plan is equivalent or better, then find out how to transfer the funds.

Cash Out: Withdrawing your 401(k) funds completely is not recommended. However, retirement plans don't have to be off-limits if you have a real need for cash. If you have no other options, then understand that cashing out your 401(k) early will result in heavy penalties. Not only will you face an early withdrawal penalty, but you'll also have to pay federal and state taxes. The total penalties could amount to around 40 percent of your withdrawal!
Pros Of Rolling Over A 401(k)
Now we will discuss the overall advantages and disadvantages of rolling over a 401(k). Let's start with the advantages:
Consolidate your accounts: 401(k) accounts didn't have to be dealt with as often in prior generations, where working adults held down a job at the same company for many years. In this day and age, workers are changing jobs frequently. Moving your retirement savings from 401(k) to 401(k) could become quite the headache. By opening an IRA, you can then consolidate by funneling all your 401(k) accounts into one IRA.

Increase your investment options: A 401(k) typically offers very limited investment options, since they're pre-selected by your employer. With an IRA, you'll have more power to decide how your funds are invested. Options include stocks, bonds, and other types of investment vehicles.

Enjoy freedom: Finally, rolling over a 401(k) gives you the freedom to do what you want, clear and simple. If you have a financial advisor who suggests a specific type of investment account or brokerage, you have the freedom to take your savings where you'd like.
Cons Of Rolling Over A 401(k)
With all good things, there are always some downsides to be cautious of. In general, 401(k) accounts are better protected from creditors. 401(k) accounts also provide you with the option of borrowing against it. This means that you can borrow funds out of your 401(k), as long as you pay it back within the agreed-upon time frame. A 401(k) loan does not affect your debt-to-income ratio. IRA accounts do not offer this option. Finally, some individuals might simply prefer to let their employer do all the handling and decision-making. Saving up for retirement can be an automated process that is out of sight and out of mind.
Rolling Over A 401(k) FAQ
In case you still have questions on how to rollover a 401(k), we've got you covered. Here are some common frequently asked questions (FAQs) on rolling over a 401(k):
How Is A 401(k) Rollover Taxed? As long as you rollover your funds within the 60-day timeframe stipulated by the IRS, you won't have to pay any taxes. If this becomes a taxable event, then something went wrong, and you'll want to consult with both your plan provider and your broker.

Why Shouldn't I Rollover My 401(k)? Choosing not to rollover your 401(k) is perfectly okay. Some people enjoy their current 401(k) plan, and there are certain benefits offered that aren't available with an IRA. The main one being the option to take a loan against your 401(k). Finally, 401(k) plans often allow individuals to postpone their required minimum distributions if they are still working past retirement age.

How do I rollover my 401(k) without penalty? A rollover allows you to move your money from a 401(k) to an IRA without any penalties, such as federal and state taxes, or early withdrawal fees. Again, you must rollover your funds within the 60-day limit.
Summary
Those asking how to rollover a 401(k) will be relieved to find out that it's very easy. The hard part is deciding whether or not rolling funds out of your 401(k) into another account is the right decision. Second, you'll have to decide what type of account you want to move your funds to. When all is said and done, some might choose to leave their 401(k) intact. If your main goal is buying real estate, you can choose to either take out a loan against your 401(k) or roll it over to an IRA. If you are not a first-time homebuyer, then make sure to roll your funds into a self-directed IRA rather than a traditional IRA. That way, you'll still be allowed to use funds for real estate investing.
Have you ever withdrawn funds from a 401(k) before, and felt completely blindsided by all the taxes and fees? If you could do it over, what rollover strategy would you have gone with?
---
Interested in learning more about today's most lucrative real estate strategies?
Whether you're brand new to investing, have closed a few deals, or are a seasoned investor— our new online real estate class reveals the best real estate strategies to get started with real estate investing in today's market. Expert investor Than Merrill explains how these time-tested strategies can help you to profit from the current opportunities in real estate.
Register for our FREE 1-Day Real Estate Webinar and get started learning how to strategically invest in today's real estate market!