Key Takeaways:
---
Realtors and real estate agents have proven to be an invaluable asset for anyone with the intention of selling a house. At the very least, truly gifted real estate professionals may simultaneously increase sales profits and decrease listing times. Nonetheless, not everyone wants to work with agents, nor does everyone need to. It is entirely possible to sell a home without professional assistance. Otherwise known as homes for sale by owner (FSBO), real estate assets do not require the help of a professional agent to sell. In fact, there are unique benefits to selling a house without an agent, which begs the question: is learning how to sell a house by owner worthwhile? Let's examine the pros and cons of this particular strategy and how owners may execute it themselves.
Pros Of FSBO Homes
Learning how to sell a house by owner and without an agent coincides with several benefits. Here are some of the reasons homeowners may not want to work with an agent:
Make More Money: The average real estate agent is typically entitled to a commission somewhere in the neighborhood of 5%–6% of the home's sale price. As a result, some of the proceeds will be earmarked for the agents representing both sides of a respective deal. Those who can avoid hiring a seller's agent may avoid paying more of their proceeds to an agent.

Keep More Proceeds: Not to be confused with making more money, owners who abstain from aligning their services with a seller's agent are going to be entitled to keep more of the proceeds they are entitled to. There's always the chance a buyer's agent will require payment (usually from the seller), but working with one less agent will also sellers to keep more money in their pockets.

Exercise More Control: Competent sellers who know what they are doing will appreciate the fact that they will have full control over the listing and how the process unfolds. After all, it is up to the seller to manage everything from the listing and marketing strategies to the asking price. It is worth pointing out that this may serve as a double-edged sword; those who are less experienced may find the responsibility difficult to handle.

The Sale Has Your Full Attention: While it may sound obvious, owners who sell on their own will typically devote themselves to the process. Consequently, this benefit is magnified when compared to real estate agents who spread themselves too thin.

Nobody Knows The Home Better: Not surprisingly, nobody is going to know the subject property better than the person who has been living in it. Therefore, the owner will know exactly how to sell the home and highlight its greatest assets.

Flexible Scheduling: Learning how to sell a house by owner means scheduling is no longer a problem. Whereas sellers working with agents may be expected to run into scheduling conflicts, the occupants of homes for sale by owner don't experience surprise tours. Instead, owners may schedule as they see fit.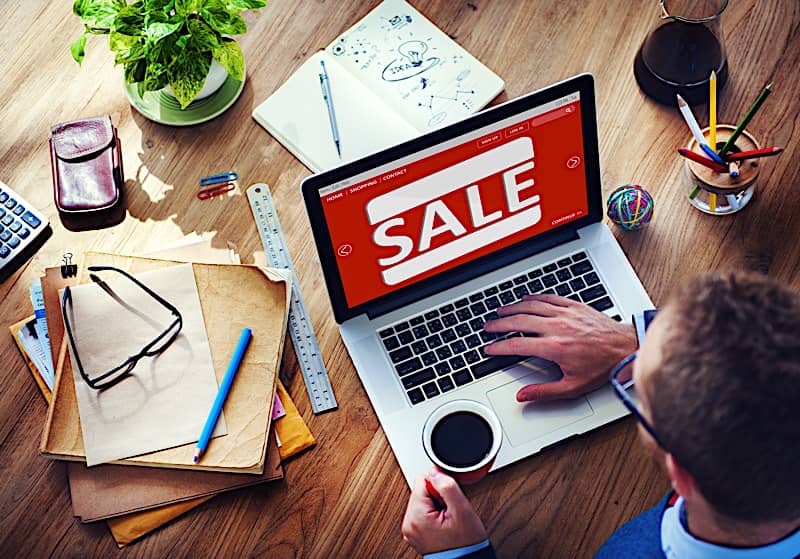 Cons Of FSBO Homes
Simply knowing how to sell a house by owner doesn't mean it should be done. While there are benefits to cutting ties with seller's agents, there are also significant disadvantages that need to be accounted for:
Inexperience Is Costly: Good agents command a premium in commissions because they are worth every penny. Their experience can simultaneously save sellers more than their fees, increase sales prices, and decrease listing times. However, inexperience can turn a simple process into a costly nightmare. Owners without experience can adversely impact the sale of a home in many ways and drive down their earnings in the process.

Selling A Home Can Be Incredibly Difficult: The process of selling a home can be lengthy and difficult. It should only be carried out by someone familiar with the process. An inexperienced seller can do more harm than good.

The Buyer Needs To Be Qualified: While sellers aren't acting as the bank and underwriting loans, they will still need to make sure they are working with qualified buyers. Failure to do so may result in a waste of time or even the loss of a sale.

The Seller Must Work Within The Confines Of Local Laws: Sellers will be required to make sure they are up to date with local real estate laws, which includes preparing the necessary paperwork, including the proper inspections, and disclosing the proper disclosures.

Malicious Buyer Activity: There's a small contingent of buyers who will look to prey on inexperienced home sellers.

Pricing A Home Is Difficult: Setting a sales price isn't as simple as throwing a number against the wall and hoping it sticks. Instead, a sales price must be the result of meticulous research and precise timing. Failure to price a home well can result in the loss of an immediate sale or significant profits.

Statistically-Lower Sales Prices: Studies show that experienced agents are typically capable of selling homes for more money than FSBOs. Most likely, the agents' network and familiarity with a particular area give them an advantage in both negotiations and pricing power.
How To Sell A House By Owner
There are several ways by which a homeowner may sell their own property. If for nothing else, today's best sellers have all developed their own systems under unique circumstances. However, the following steps have proven invaluable more often than not for sellers looking to avoid working with agents:
Set A Realistic Price

Prepare To Market Your FSBO Home

Promote Your FSBO Home

Carry Yourself Like A Professional

Confirm Buyer Affordability

Consider An Attorney

Consider Hiring A Realtor Instead
---
[ Wondering how to fund your first investment deal? Click here to register for our FREE online real estate class where you can learn how to get started in real estate investing, even with limited funds. ]
---
1. Set A Realistic Price
Pricing a home has more to do with a delicate balancing act than objective variables plugged into a simple equation. That said, it's not enough to look at "comps" and aim for something in the same neighborhood. Instead, sellers need to account for several things: In addition to comps, sellers must factor in market sentiment, condition, time of the year, cyclical trends, location, and competition. Anything less than accounting for every factor will result in a poor asking price, one of the biggest mistakes someone can make when selling a home. Homes priced too high can prevent buyers from even setting eyes on the property; too low and profits will diminish. The solution: set a realistic price that isn't influenced by greed.
While it may sound counterintuitive, don't set a higher price to see if there are any "takers." Doing so will only prevent the listing from getting the attention it deserves. That, and the time wasted lowering the price in the future, will prove costly. Therefore, sellers should set the selling point slightly below nearby comps. In today's competitive and expensive market, the attractive price point will most likely increase exposure. Subsequently, exposure will fabricate a level of competition that could actually increase offers. Setting a more attractive price point is perhaps the best way to start a bidding war and the easiest way to increase profits.
2. Prepare To Market Your FSBO Home
Prior to any buyers setting eyes on the subject property, sellers must first prepare the home to be marketed. Not unlike a traditional home sale, homes for sale by owner occupants must attract the largest audience possible. More specifically, the home must be ready for listing photos and showings to increase its exposure.
The first step in every "how to sell a house by owner" process is to clean it from floor to ceiling. Next, homeowners will want to make sure they declutter the living space by hiring a professional cleaner. In addition to cleaning the home, decluttering will also require homeowners to get rid of personal items, which can negatively impact prospective buyers. Family photos and personal items, for example, should be placed in storage, as they distract from a buyers' ability to separate the seller from the property. The idea is to create a blank canvas that buyers may use to envision themselves living in the home.
Once the home is clean and free of personal items, sellers should consider staging the property. Whether through a professional or their own sweat equity, owners need to make the home presentable, and staging is the quickest and easiest solution. A properly staged home is not only going to look more presentable and larger, but it may also help attract more buyers.
Once staged, FSBO homes need to be professionally photographed. Do not assume a few photographs taken with a cellphone will get the job done. Without the help of a Realtor, homes for sale by owner will need all the help they can get, and a professional photographer will go a long way. In fact, professional real estate photography has proven (time and time again) to sell homes faster and for more money. Combined with a properly staged home, real estate photography can greatly enhance the home selling experience.
3. Promote Your FSBO Home
Once the home has been prepared and everything is in place, there's only one thing left to do: market it. For starters, the professional photos that were taken need to be placed on every online portal possible. Combined with the perfect price point, professional photos showing the property's greatest strengths will increase the home's exposure exponentially if placed in all the right places.
Start with placing photos of the finished product (along with details) on the most widely used social media sites: Facebook, Pinterest, Instagram, Twitter, Snapchat, and anywhere else you may gain traction. In addition to posting on social media, be sure to inspire people to share your posts. The more people that see the listing, the better.
More detailed posts will need to be added to real estate sites like Zillow, RedFin, and Opendoor. These web portals have the unique advantage of hosting a targeted audience. Everyone who is conducting a search on the pages is, at the very least, interested in real estate. Perhaps even more importantly, each of these companies participates in ibuying; it's entirely possible they will want to buy the home being marketed.
With most internet outlets covered, sellers will also want to promote open houses. While promotions can span the Internet, it's also a good idea to promote open houses everywhere, from a sign in the front yard to a local magazine or newspaper.
Last but certainly not least, sellers will want to network as much as possible. If for nothing else, the real estate industry is still a "people business." The more people that know about the listing, the better. Therefore, sellers will want to attend local real estate investor meetings, talk with contractors who may know who is looking to sell (sellers mean more buyers), or even attorneys who specialize in real estate law.
4. Carry Yourself Like A Professional
Buying a home is likely to be one of the largest purchases of someone's life. The down payment (alone) is a significant undertaking, not to mention the 15 to 30-year commitment, which coincides with a mortgage. All things considered, prospective buyers are likely nervous or—at the very least—overwhelmed. Therefore, the least sellers can do is accommodate buyers with an inherent degree of professionalism. In doing so, sellers will not only give prospective buyers peace of mind, but they will increase their likelihood of buyers bringing a deal to the closing table.
It is not enough to act politely or know how to negotiate. Understanding how to sell a house by owner requires wearing many hats. Among other things, sellers need to pay special considerations to the following:
It is important to keep your phone close by at all times. Provided you have done everything up to this point, it's fair to expect an influx of calls (and you don't want to miss a single one). The difference between answering a phone call and not answering a phone call can mean the difference between selling a house and not selling a house.

Sellers will want to exercise flexibility. While one of the benefits of selling a home without an agent is flexibility, sellers will want to accommodate potential buyers. Doing so could increase the likelihood of a deal taking place sooner rather than later.

Listening to the feedback of buyers who tour the home can go a long way in finalizing a transaction. Whether oversight on your part or a legitimate criticism, looking at the sale from someone else's point of view can sure up some loose ends.

Sellers should try their hardest to be proactive. In particular, those who haven't seen their homes bring in many offers may want to reevaluate the listing price. Adjusting the price is better than letting the home sit on the market for far too long.
5. Confirm Buyer Affordability
Learning how to sell a house by owner has just as much to do with analyzing prospective buyers as it does with analyzing yourself. In addition to learning how to sell a house, sellers will be responsible for analyzing buyers' ability to follow through with a purchase. In confirming a buyer's affordability, sellers will not only gain peace of mind, but they won't waste time on buyers who aren't even qualified.
While it may sound like a good idea to let everyone through the door, sellers should have a vetting process. For example, at an open house, sellers will want to take down the names and contact information of buyers and their agents. Don't hesitate to ask for an ID, as it'll simultaneously serve as a safety measure and weed out those who aren't interested.
Inform serious buyers that they will need to submit a pre-approval letter with any offer. More importantly, make sure you know what you are looking at and any documents you are signing. This brings me to my next point: work with an attorney.
6. Consider An Attorney
Homeowners are not required to hire an attorney when selling a house without a Realtor, but that doesn't mean they shouldn't consider hiring one. Again, selling a house by owner is a complicated process (even for experienced sellers). Not only is there a lot of money on the line, but the paperwork which has become synonymous with a traditional sale is overwhelming, convoluted, and easy to misinterpret. There are too many important things to account for over the course of a home sale to assume you know them all. Leaving out a single item on your checklist can ruin a deal, so give yourself the best odds of closing a successful sale by hiring an attorney. Doing so is the surest way to protect everyone involved in the deal.
7. Consider Hiring A Realtor Instead
Regardless of experience, it's important to consider the idea of enlisting the services of a Realtor or real estate agent. At the very least, a qualified real estate professional is an investment in your sale. While hiring an agent or Realtor will cost upwards of 6.0% in commission fees, their services are invaluable. A good agent or Realtor is worth their weight in gold. Over the course of a sale, truly great seller's agents will return a lot more to sellers' pockets than the cost of their fees. Additionally, sellers can rest assured that impending transactions are in good hands. Again, that's not to say it's impossible to sell a home without an agent, but rather that agents are certainly worth the cost of admission. There's no reason a good agent couldn't make the process faster, more profitable, and entirely worthwhile for homeowners.
Summary
Is learning how to sell a house by owner worthwhile? The answer is simple: yes, if the owner knows exactly what they are doing. A competent seller can both save money on commissions and execute a transaction exactly as they see fit. That said, selling a home without an agent is a skill that must be learned and honed. Following the steps listed above should help homeowners get the ball rolling. If, however, the homeowner isn't comfortable selling their own property, there's absolutely no harm in hiring a Realtor or agent. In the end, learning how to sell a house by owner merely provides homeowners with optionality.
---
Ready to start taking advantage of the current opportunities in the real estate market?
Maybe you have plenty of capital, an extensive real estate network or great construction skills— but you still aren't sure how to find opportunistic deals. Our new online real estate class, hosted by expert investor Than Merrill, can help you learn how to acquire the best properties and find success in real estate.
Register for our FREE 1-Day Real Estate Webinar and get started learning how to invest in today's real estate market!
---
The information presented is not intended to be used as the sole basis of any investment decisions, nor should it be construed as advice designed to meet the investment needs of any particular investor. Nothing provided shall constitute financial, tax, legal, or accounting advice or individually tailored investment advice. This information is for educational purposes only.