Do you dream of selling your house without any stress? A dream scenario in which you list your house, find a great buyer, and collect your check, all in one fell swoop?
In reality, selling a house is an intricate process. From planning to final paperwork, there are many moving parts. Unfortunately, some factors will be out of your control. However, you can protect your bottom line with preparation and acing the factors that you can control. In this guide, we'll show you how to sell your house as if you've done it many times before.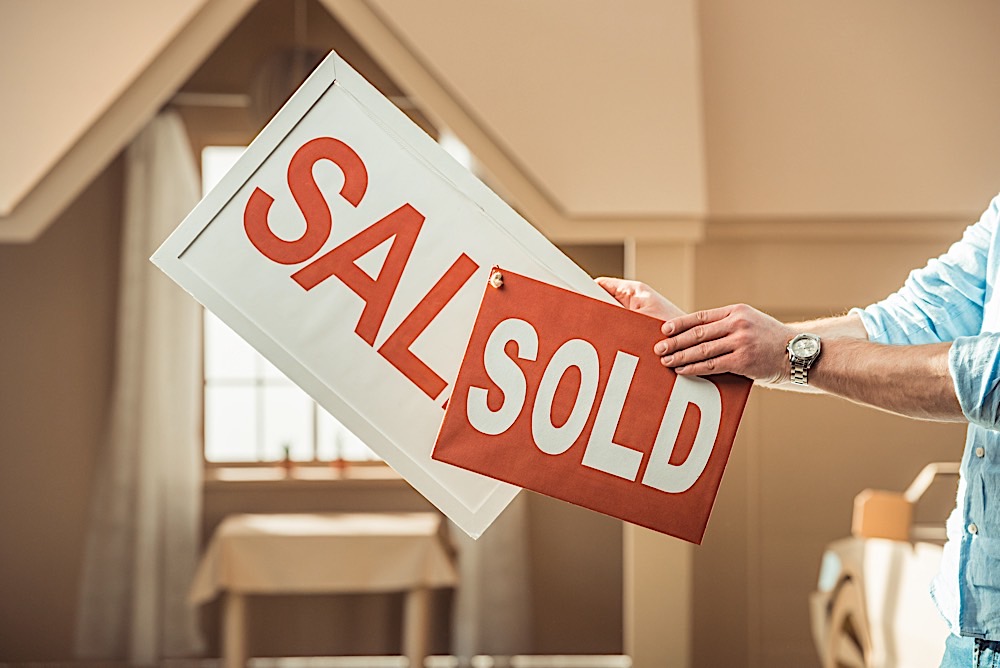 How To Sell Your House In 15 Steps
Aside from buying your first home, selling your home can take the cake in terms of difficult processes you'll experience in life. It's helpful to break up any complex process into smaller, actionable steps. By focusing on what you can control, one step at a time, you'll turn something overwhelming into something manageable. We've taken out some of the guesswork for you. Here's how to sell your house in 15 steps:
Decide How To Sell

Prepare Your Home & Establish A Timeline

Do A Pre-Sale Home Inspection

Do High ROI Improvements Only

Take Professional Photos

Get Your Home Market Ready

Realistically Price Your House

Review Your Offers & Negotiate

Prepare For Seller Closing Costs

Know The Tax Implications

Consider A Real Estate Attorney

Prepare Necessary Paperwork

Accept Offer & Close

Plan Your Move

Move Into Your New Home
1. Decide How To Sell
Choosing how to sell will set the tone for the rest of the process. In this digital age, you don't necessarily need to work with a real estate agent. However, choosing to sell a house on your own has its own caveats.
A real estate agent is a professional who specializes in selling homes. They'll handle all the marketing and paperwork. They'll also field offers and negotiate on your behalf. Many home sellers choose to work with agents because they provide market-specific guidance and expertise.
Some might opt for the FSBO (for sale by owner) route because they don't want to pay commission. FSBO requires setting a price, marketing the property, and negotiating with interested buyers. In most cases, saving money on the agent's fee isn't worth all the effort of selling a house on your own.
2. Prepare Your Home & Establish A Timeline
Once you've decided between working with an agent or going solo, it's time to establish a timeline and prepare your home for sale.
An agent would be able to give you a realistic timeline of how long it will take for your home to sell. An example could be two to four months. In reality, your timeline begins much earlier. Roughly one month before listing, you'll need to deep clean the home and take photos for the listing. Your schedule can be pushed out another two to three months if you opt for a pre-sale home inspection.
3. Do A Pre-Sale Home Inspection
Moving forward with a pre-sale home inspection is a great idea. It's not required, but it will result in a detailed list of mechanical or structural issues that should be addressed. It's a worthy investment because it'll allow you the chance to make any repairs or renovations before you list your home. That way, you can avoid any ugly surprises when a potential buyer schedules their inspection.
4. Do High ROI Improvements Only
Conducting a home inspection might result in some necessary maintenance and repairs. While you're at it, you might be tempted to make some improvements. However, be careful not to invest in upgrades that won't give you much return.
You can work with your agent to decide what kind of improvements would be worth the investment. In general, buyers are pleased with upgraded kitchens and bathrooms. If you're going to make any improvements, one of those two areas is likely the best place to put your money.
However, if that new countertop won't boost your sale price, then it's probably not worth it.
Be sure to check out our list of the highest-ROI home improvement projects for more ideas.
5. Take Professional Photos
Hiring a skilled photographer to take pictures of your home is a step that should never be skipped. High-quality photos will boost your home's appeal to buyers who are scouring the internet.
Try putting yourself in a buyer's shoes. If you were perusing Craigslist for an apartment rental or AirBnB for your next vacation spot, would you consider a listing with poor quality or no photos at all? The answer is likely "no." Instead, you'll likely be drawn to the listing that is showcased with beautiful photography.
A professional photographer will help your listing stand out from others by highlighting its best features. By attracting more interested buyers, you're more likely to secure a strong sales price.
6. Get Your Home Market Ready
Meet your buyers' expectations by preparing your home and getting it in the best condition possible. Before you host any open houses, make sure to clean and declutter your home. Buyers might be turned off by decor that's too funky or personalized. It might be a worthy investment to spruce up your interior with some fresh paint and neutral decor.
Your agent may even encourage you to opt for professional home staging. Remember: less is more. What you're trying to achieve is a canvas that invites potential buyers to picture themselves living in the space.
---
[ Thinking about investing in real estate?
Register to attend a FREE online real estate class
and learn how to get started investing in real estate. ]
---
7. Realistically Price Your House
Pricing your house should not be treated as an experiment. It might be tempting to list your house at a high price, with the plan to lower it if you don't get an offer right away. Unfortunately, this type of plan will backfire. Buyers don't want to pay more than neighborhood comps, and homes that are priced too high will turn them off. They might even think that there's something wrong with your home if they see a history of price reductions.
Work with your agent to run neighborhood comps to pinpoint a competitive price for your home. They will pull other listings similar in size, location, features, and amenities to get an idea of the ideal list price. In the best-case scenario, your home will be priced so well that you'll end up with multiple offers, thus increasing the final sales price.
8. Review Your Offers & Negotiate
In an ideal world, offers will start rolling in after you've listed and shown your home. Buyers will typically submit a formal, written offer. In some competitive areas, they might even send you a heartfelt letter with enclosed photographs in an attempt to win you over.
Once you receive an offer, you can either: accept it, reject it, or make a counteroffer. It might be tempting to go with the highest offer, but the sales price isn't the only consideration. Other elements of an offer include buyer qualification, down payment amount, payment method, contingencies, and move-in timeline.
9. Prepare For Seller Closing Costs
Both sellers and buyers pay closing costs. As the seller, you can expect to pay for your agent's commission. This typically comes out to around 5 or 6 percent of the final sale price. You should also anticipate paying for home sale transfer tax, recording fees, and any outstanding liens on your home.
10. Know The Tax Implications
Luckily, most homeowners won't owe any taxes after the sale of their homes. The IRS levies capital gains tax on the profit, not the sales price. The exemption amount is $250,000, or $500,000 for married couples. Any profit greater than these thresholds must be reported to the IRS as capital gain, and you may be taxed. Keep in mind that you must have lived in the home for at least two out of the last five years for it to be considered your primary residence for tax purposes.
11. Consider A Real Estate Attorney
You may want to consider adding a real estate attorney to your team, especially for the closing process. This is especially true if you opted to sell your house on your own. An attorney can help you fill out and review contracts and documents and ensure that everything you're signing is legally viable. We'll provide an overview of the necessary paperwork next.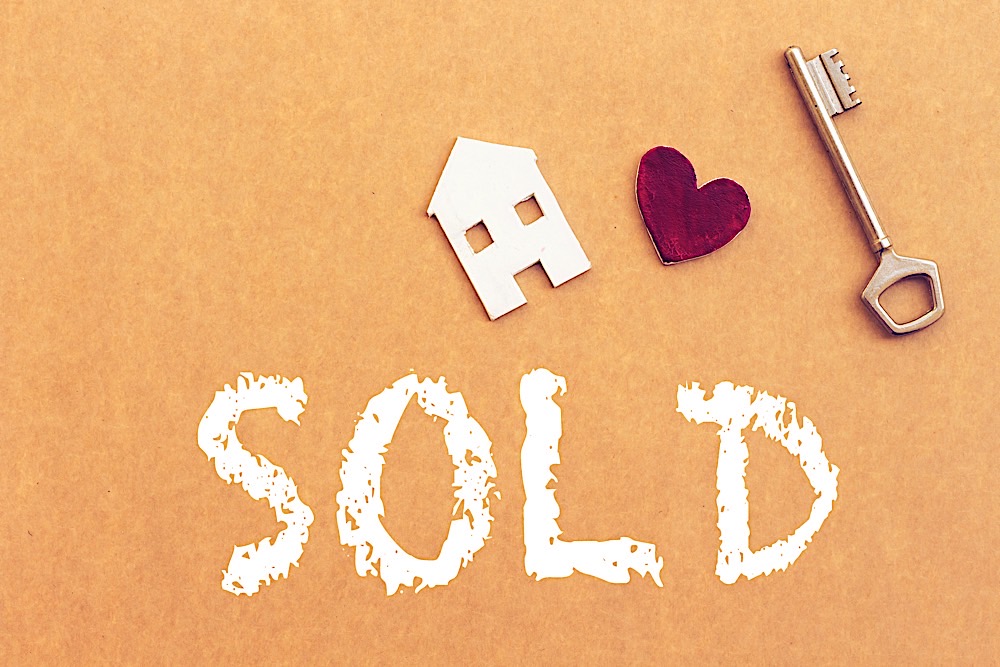 12. Prepare Necessary Paperwork
The closing process of a home sale requires a lot of paperwork. Having a system to keep all of your paperwork organized will make your life a lot easier. Here's a list of some of the documents you'll want to gather in preparation for the closing process:
Inspection report

Your original purchase contract

Mortgage information

Homeowners insurance policy

Tax documents

Home appraisal report

Any documents pertaining to compliance or surveys
13. Accept Offer & Close
Once you've accepted the best offer, it's time to close the deal. You'll take your home off the market, and the buyer will follow through with their due diligence. They will first schedule an appraisal and home inspection. The purpose of the appraisal is to ensure that they purchased the home at a fair price, and the home inspection will reveal any possible maintenance or repair issues. Any ugly surprises could cause them to withdraw their offer, hence why a pre-sale inspection is strongly recommended. Once satisfied, they'll work with their lender to secure financing. This phase is called the underwriting period.
Upon the buyer's mortgage approval, the closing process closes with the signing of title and escrow documents. After that, you'll receive your money by wire, after which you can hand over the keys to the new homeowners.
14. Plan Your Move
At the time of the sale, you and your buyer will have coordinated a move-in date. This will provide you with your timeline for moving out. Be prepared to do a lot of packing and coordinating with movers. Don't forget to change your address with the post office.
15. Move Into Your New Home
The final step of the home selling process is moving into your new home. Most homeowners can't afford to buy a new home until their previous home is sold. Because of this, your timeline could be pretty tight. Some families opt to move into a short-term rental until they can relocate to their next home.
Summary
Learning how to sell your house can feel like a daunting task. It's helpful to take any complicated process and break it up into smaller, actionable steps. In this guide, we've done this for you by explaining the 15 steps to selling a home. Of course, you can adapt these steps to your unique circumstances.
Do you think it's worth it to hire a real estate agent to help you sell your house? Why or why not?
---
Ready to start taking advantage of the current opportunities in the real estate market?
Click the banner below to take a 90-minute online training class and get started learning how to invest in today's real estate market!