First started in 2007, Airbnb now draws tens of thousands of hosts with millions of potential renters. It's the most popular online platform for short-term rentals, and the prices are often lower than hotels. Here's everything you need to learn how to make money with Airbnb, including a step-by-step guide.
What Is Airbnb & How Does It Work?
Airbnb is an online platform that pairs property owners – "hosts" – with short-term renters – "guests." Hosts list their property, such as a house or a spare room, including a rental rate, photos, and information on amenities. Guests can then search for properties and request to book a rental.
Guests and hosts can leave reviews for each other and develop a reputation over time. This makes it easy to decide whether or not to accept a guest. There are also no monthly fees for using the platform; hosts only get charged when a guest books a rental.
---
[ Thinking about investing in real estate?
Register to attend a FREE online real estate class
and learn how to get started investing in real estate. ]
---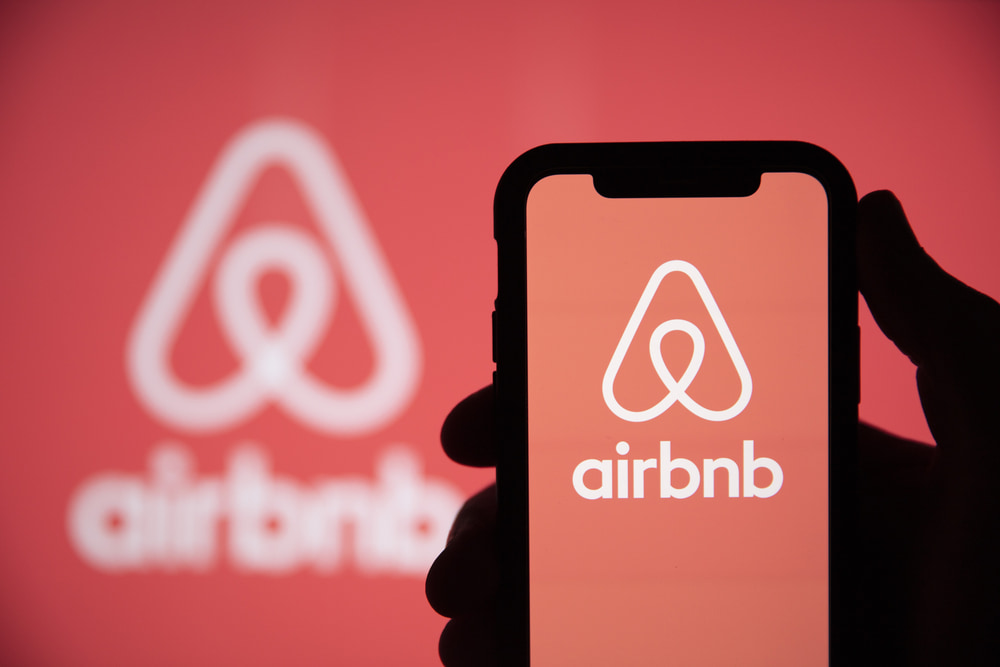 How To Make Money With Airbnb
To become an Airbnb host, you need to own a property you're willing to rent out. This can be as small as one room, or it can be an entire house. Some guests even get creative and rent treehouses or tents, although this strategy is only viable if you live in an area with a lot of tourist demand.
Why Should You Be An Airbnb Host?
There are several benefits to being an Airbnb host. Perhaps the most important is that the rentals are short-term. If you want to take a vacation and stop renting out your property for a few weeks, you can. That's not something you can do as a traditional landlord. Other benefits include:
Huge revenue potential – Short-term rentals cost more per day than long-term rentals. While you'll have a ton of turnover, the revenue potential is much higher than for other types of rental.

More revenue consistency – Detractors will often point out that short-term rentals see a lot of vacancies. But that's only true if you set your price too high. Competitively-priced rentals should be occupied at least 90% of the time. Furthermore, vacancies tend to be spread out through the year instead of you losing an entire month's revenue because a tenant moved out.

Less property damage – Yes, some guests will make a mess. But even the worst won't inflict the kind of long-term damage that traditional tenants can do. Furthermore, you'll be protected by Airbnb's Host Guarantee should anything go awry.
How Much Does the Average Airbnb Host Earn?
Airbnb host earnings vary by location and season. A spring rental in Miami will go for more than a winter rental in Minneapolis. That said, the average nightly rate in North America is $208. If your property is occupied five days a week, that's a little over $1,000.
How To Become An Airbnb Host
Setting up an Airbnb account is pretty straightforward. The platform will ask you a series of questions, then take you through a step-by-step registration process. Here's what you'll need to do:
Provide basic information such as the address, number of rooms, and amenities

Provide photos

Fill out an availability calendar

Provide house rules

Set prices

Read your local rental laws
If you need help with any of this, don't worry. Each step has its own tutorial.
Assuming your price is reasonable, you should now start receiving requests from guests. Make sure to check their profile before you accept them. It's the best way to avoid bad guests.
Who Can Make Money On Airbnb?
Anybody can make money on Airbnb. All you need is a room or larger property you're willing to rent. In addition, you'll need to meet the following requirements:
Compliance with CDC guidelines for Covid-19 sanitization

Providing basic supplies like soap, toilet paper, towels, sheets, and pillows

Answering all booking requests within 24 hours

Maintaining a high customer score

No recording devices unless they are disclosed, and none whatsoever in bedrooms or bathrooms.

A well-marked fire escape pathway

Compliance with all local laws and regulations
Who's Not Eligible To Become an Airbnb Host?
As you can see, becoming an Airbnb host is pretty easy. Still, there are some limitations:
If you rent your property, your lease cannot forbid you from subletting

Some municipalities or HOAs limit how many nights you can rent a property for

Your neighbors may be less than thrilled about living next to an Airbnb rental and decide to make life miserable for your guests
Make sure to do your research before you become a host. That way, you won't get yourself into any trouble.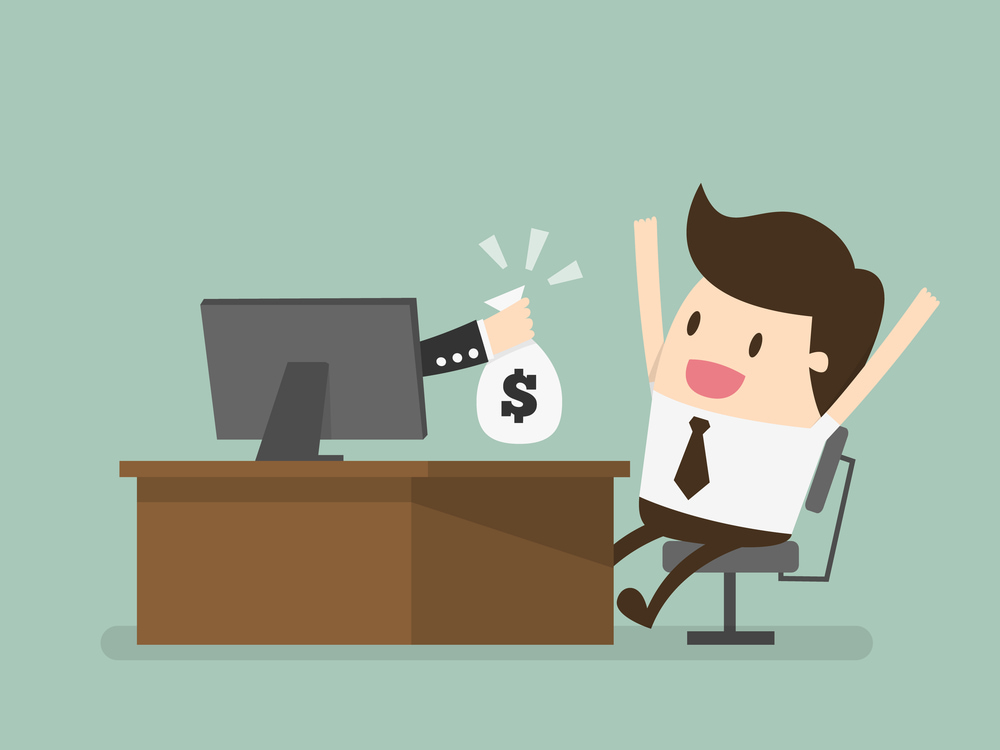 How To Make Money With An Airbnb Business
Learning how to start an Airbnb business starts with planning your business and conducting market research. The online platform makes it surprisingly easy for investors to list their properties, so long as they continue to provide a positive experience for guests. Read through the steps below and learn how to build an Airbnb business today:
Set Your Expectations

Choose Your Location

Pick Your Property

Understand Associated Costs

Know The Law

Form Your LLC

Plan Your Business

Price Your Rental

List The Property

Continuously Work To Improve Your Property
1. Set Your Expectations
The first step in starting an Airbnb business is to clarify your expectations. Some investors may be looking for extra income, while others may be hoping to start an entire rental business. Identify your priorities going in so that you can make business decisions down the line. To begin, investors should determine how many properties they hope to rent, how much income they are looking for, and an estimated time commitment they can take on.
2. Choose Your Location
Location is one of the most important factors in real estate, but this factor is especially important when it comes to short-term rental properties. While investors may be able to lease long-term rentals in markets across the country successfully, the success of short-term rentals is greatly dependent on location. Investors should keep popular tourist areas in mind as they search Airbnb markets. Also, don't be afraid to consider long-distance real estate investing strategies when choosing the right location for your property.
3. Pick Your Property
After you choose the right location, you must identify your preferred property type. One of the biggest perks of renting an Airbnb is that there are many options when looking for homes. It is not uncommon to see listings for houses, condos, apartments, houseboats, and even tree houses in some cities. As an investor, this means you need to identify which property type will generate the results you are looking for.
Investors must also research specific neighbors in the markets where they plan to buy. Look into which areas attract the most tourists and then go from there. Will you offer a beach getaway or a city apartment? Keep your end goal in mind as you research options and pick a property that is right for your business.
4. Understand Associated Costs
While there is no cost to list a property on Airbnb, there are fees associated with booking guests. Airbnb fees can range between three and five percent of the total booking costs. Depending on your area, you may also be required to get a license to rent to tenants. As you start narrowing down a property, be sure to account for the portion of profits that will go to Airbnb and other licensing fees.
Investors should also be aware of the costs of furnishing and maintaining an Airbnb property. Many guests are looking for properties that are furnished with a few added amenities. From the perspective of a property owner, this means adding basic furniture, kitchenware, and even entertainment options. However, while there are upfront costs that come with starting your Airbnb business, adding amenities and furniture will only make your property more competitive online.
5. Know The Law
As a property owner, you should be familiar with the laws in a given area before purchasing a property. Reading through Airbnb's user agreements and host rules is a great place to start. Finally, depending on the type of property you own, you will also need to consult the rules of your homeowner's association, if necessary.
6. Form Your LLC
Now that you've done some planning for your business, it is a good idea to form a limited liability company (LLC). A real estate LLC allows you to operate a business and be taxed accordingly. One of the most significant benefits of starting an LLC is that it can help protect you from any legal issues with your properties. Additionally, LLCs offer investors several tax-related benefits. To start, you simply need to name your business, draft an operating agreement, and then file with your state's LLC office. Read this step-by-step guide on starting a real estate LLC to learn more.
7. Plan Your Business
Regarding rental properties, marketing and advertising will be crucial for attracting tenants. As you lay out the organizational structure for your business, plan your brand and voice for future marketing strategies. This includes creating a logo, color scheme, and any tag lines you want to be associated with your business. If you are unsure where to start, try conducting a little online research. Once you identify branding elements you like and dislike, it will be easier to plan a voice for your own company to follow.
8. Price Your Rental
Learning how to make money on Airbnb will come down to how you price your rental. If it's priced too low, you risk not covering operating costs, and potential guests will simply book other properties if it's too high. To find the perfect balance, look at the nightly rates of similar properties in the neighborhood. Additionally, do not be afraid of adjusting the price throughout the year to account for on and off seasons, holidays, and more.
In addition to setting the nightly rate for your property, you can create one-time fees per booking. More often than not, property owners will charge a cleaning fee on top of the nightly rate, which can help cover the costs of preparing the property for new guests. However, just like the nightly rate, you will want to set your fees in line with comparable properties in the area.
9. List The Property
Once you have created your business and decided on a property, it's time to create an Airbnb listing. Luckily, the Airbnb website is very user-friendly. First, think of a strong title for your property. Airbnb requires hosts to name a listing in 35 characters or less, so be concise. Examples include: "Charming 2BR in historic downtown" or "Cabin with a view and heated pool."
You will then be prompted to answer questions about property type, availability, and pricing. Also, tell guests whether they can expect WiFi, parking, laundry, and other standard amenities.
The last step in creating the perfect listing will be uploading interior and exterior pictures to help the property stand out. If your unit has any extra features, like a pool or patio, be sure to post pictures of these. The final step is to double-check your entire listing before posting–remember, you don't want to leave anything out.
10. Continuously Work To Improve Your Property
Listing your property on Airbnb is only the beginning of running a successful rental business. Property owners must continue to monitor guests to ensure they have a positive experience and leave a positive review. Guests will often use Airbnb's public review feature to decide whether or not to stay at a given property. To make sure your rentals receive positive reviews, make sure your listing matches the property, ensure the check-in and out processes run smoothly, and be responsive to any guest questions. It is also essential to monitor the property's condition in between visits to ensure everything stays in good condition.
If continuously improving your Airbnb sounds too time-consuming, remember that you can always hire a property manager to help with the workload. They can help assist you with anything from guest communications to property upgrades. If you plan on working with a property manager, be sure to account for their fees when calculating the potential profitability of a given unit. There is no set way to run your Airbnb business, but through continuous improvement, you can make sure your property is a success.
How To Make Money On Airbnb When You Don't Own A Property
Even if you're not a property owner, you can still earn money on Airbnb. Here are a few ideas.
Become A Co-Host
A co-host helps a host with various tasks surrounding the rental. They may handle guest communications, clean a property, perform inspections, and restock consumables like soap or toilet paper.
How much you earn will depend on your agreement with the host. Some hosts pay 10% to 20% of the rental rate, while others pay a flat monthly rate. Much will also depend on your duties. For example, you'll get paid more if you clean the property than if you don't.
Manage A Property
Property managers perform the same duties as co-hosts, but they're also responsible for marketing. This requires a state real estate broker's or property manager's license, but it's also more lucrative. A manager can earn as much as 50% of the rental rate.
Host An Airbnb Experience
An Airbnb experience is a guided activity that guests can sign up for when they book their stay. There are many types of activity, ranging from bicycle tours to pub crawls.
Check Airbnb's guidelines first to make sure your type of experienced is approved. You should also check your local laws and obtain any business license you may require.
Provided it is, you can create your experience page, add photos and descriptions, and start accepting bookings. If you set your rates in line with the local market, you can start earning money immediately.
Start An Airbnb Cleaning Service
If you live in an area with many Airbnb listings, an Airbnb cleaning service can be lucrative. The national average rate for cleaning a one-bedroom property is $60, with two-bedroom properties paying $78 and three-bedroom properties paying $106.
When you accept clients, keep in mind that you'll have to provide your own cleaning supplies. Factor this into your budget when you make your business plan.
Summary
Whether you're a real estate investor or an everyday homeowner, learning how to make money with Airbnb represents a prime opportunity for additional income. The key is to do your research and create a guest experience that garners positive reviews. After that, it's an easy source of passive income.
---
Ready to start taking advantage of the current opportunities in the real estate market?
Click the banner below to take a 90-minute online training class and get started learning how to invest in today's real estate market!