Do you know how to use smart home technology? Do you understand the role that smart home technology can play in your investor strategy?
Smart home technology can help you access not only a whole new kind of buyer, but let you charge premium prices for the properties you represent.
But what are the best ways to use real estate technology? Are there particular real estate apps that can help you achieve your investing goals.
In this article we will discuss how to use smart home technology to both give your properties a modern, fresh look, but also put you closer to your wealth-building goals.
How to Use Smart Home Technology as an Investor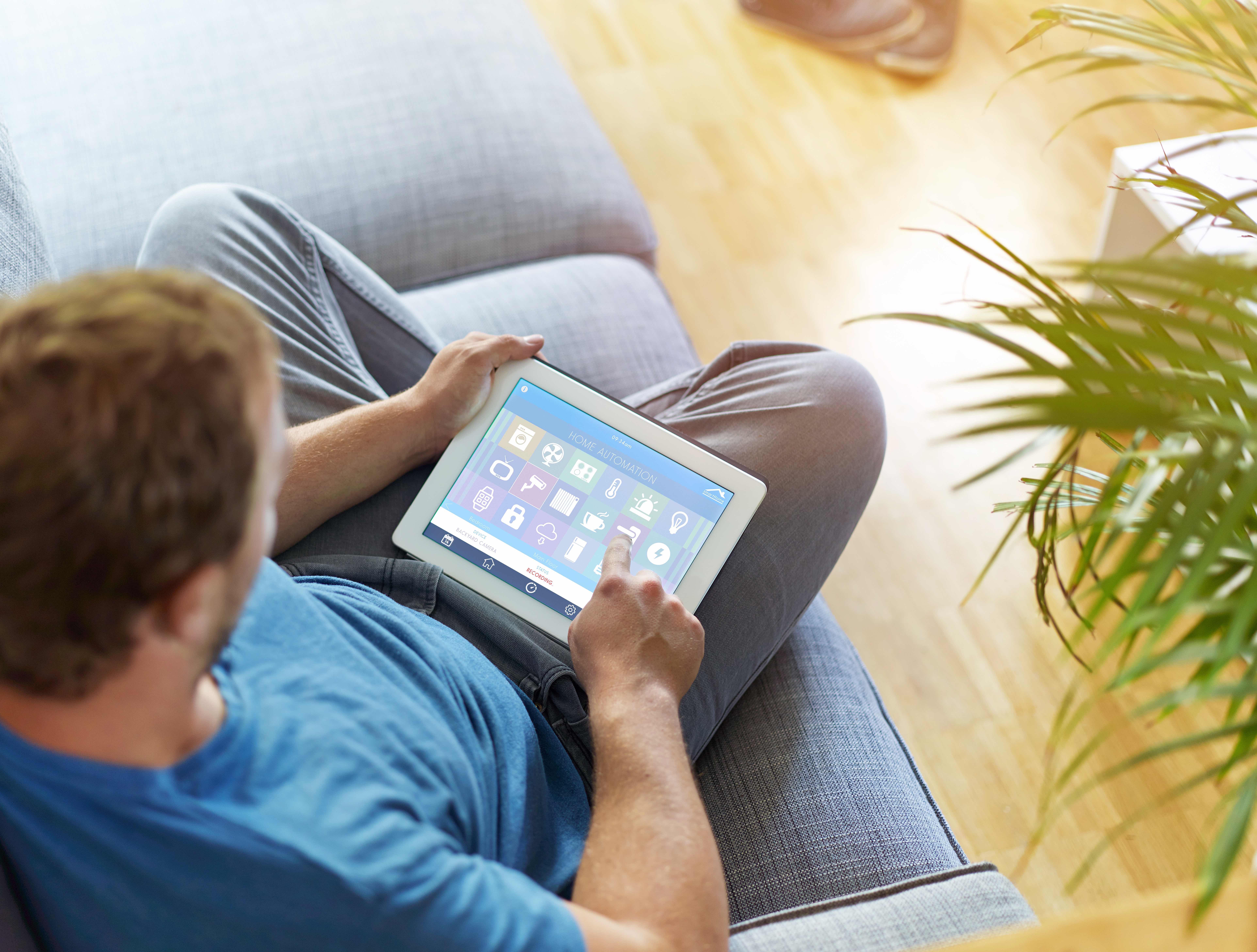 The evolution of the housing sector has undergone substantial changes. At the turn of the century, the Internet was just beginning to incorporate itself into the real estate industry. Fast-forward to today, the importance of an online presence can't be underestimated. (Though many investors neglect to put it at the top of their to-do list.)
More prospective buyers than ever are flooding real estate websites in search of a new home. Without a doubt, the real estate landscape has changed dramatically in a relatively short period of time. However, it is already starting to change again. Thanks to innovative advancements, smart home technology will impact the strategies investors already have in place.
As a real estate investor, it is only a matter of time before you come across a home with "smart" technology. At the very least, you will want to consider installing said technology within your next deal. With that being said, investors are advised to initiate a proactive approach to this upcoming trend.
Smart home technology is projected to spearhead a $19 trillion market sometime in the near future. In fact, it may be sooner rather than later. Similar technologies are already prevalent in everything from bicycles to crock pots.
Google recently made big news, announcing a $3.2 billion investment in Nest Labs. This move will undoubtedly resonate within the housing sector. Investors who embrace this trend will be rewarded accordingly. Don't be left out.
For those unfamiliar with smart home technology, here are three tips that will help you sell a smart home:
Learn The Technology
Learning how to use smart technology is essential to understanding its benefits. Take a moment to familiarize yourself with what the home has to offer. Investors are advised to spend some time with the owners or contractors, as they may gain valuable insight to the home's features via firsthand experience.
In doing so, take inventory of every smart feature the home boasts. Even more importantly, learn how to use each feature and which medium it may be controlled from.
Does it require an app? Is there a wall mounted LCD display? Above all, practice using each feature. The more familiar you are with smart technology, the easier it will be to sell. When showing the home, the last thing you want to do is make the technology that is incorporated into it seem complicated. It is there to make life easier, not harder.
Love The Technology
Take learning this technology one step further. Embrace what it has to offer. If you have reservations about such things, do your best to repress them. Smart technology is the future of homes and you must learn to love it. Neglecting it will only hurt your business.
Talk to owners and contractors to find out specifically what they love about these features. Take note of what they say and incorporate it into your sales pitch. Prospective owners are more than likely inclined to like the same features for the same reasons. Expressing your interest in the features you love will go a long way in influencing a buyer.
Create A Simple Guide
Understand the comfort level of your clients when dealing with what may be new technology to them. Some may embrace it eagerly. It becomes a strong selling point. Others may hesitate. It could become a deterrent. Provide short, step-by-step guides that simplify the process.
Above all else, it is important to be prepared. If you are awarded the opportunity to sell a smart home, familiarize yourself with this advice before you consider taking possession of the property. You must know what you are getting into before you commit yourself to such an undertaking.
Embrace the New
It can be scary as a real estate investor to embrace the new tech and learn how to use smart home technology. In fact, nothing can make someone feel quite as "dumb" as having to interface with a "smart" home that seems smarter than them.
But by dipping your toe in the water, one piece at a time, you'll find your technological knowledge, and your profit potential, increasing before you know it.