Huntsville, Alabama is a city steeped in tradition, as it has become synonymous with NASA space missions. In fact, the city's close proximity to many local aerospace and defense contractors' facilities has earned it the nickname "The Rocket City." Huntsville is also home to the U.S. Army Aviation and Missile Command and NASA's Marshall Space Flight Center. It is really becoming a hub for the aerospace industry, and the Huntsville housing market should benefit greatly.
The Huntsville housing market has a median home price of $157,700. However, recent data presented by the North Alabama MLS suggests that homes are selling above their value. As recently as last month, the median sales price in the Huntsville housing market was $168,000. While that number was down from the previous month, it actually represents a 0.6 percent increase year-over-year. Nevertheless, Huntsville real estate remains in the shadow of national inventory. National price trends have seen homes appreciate by as much as 6.7 percent in the last year. The median home price across the entire country is now $203,867.
Data released by the National Association of Realtors suggests that the Huntsville real estate market is receiving support from the local job sector. In fact, Huntsville was the recent recipient of Standard & Poor's best-possible AAA credit rating for the seventh consecutive year. If that wasn't enough, Moody's Investors Service did the same, praising Huntsville for its financial and economic management prowess. Huntsville is in elite company, 182 out of 2,960 cities have earned similar accolades.
"When both Wall Street credit agencies continue to reward us with the highest rating achievable, our team is doing something right," said Huntsville Mayor Tommy Battle. "As a city, we have worked hard to maintain conservative fiscal policies, diversify our economic base and strengthen our infrastructure." Approximately halfway through the year, and it would appear as if their approach is working.
Unemployment in Huntsville is better than the national average, 5.3 percent and 5.5 percent respectively. Perhaps even more impressively, unemployment in the city of Huntsville has declined by as much as 1.5 percent over the course of a year. That is a lot of improvement in a short period of time. Employment has certainly held up and looks to be on an upward trend.
Boeing, a Fortune 500 company, recently opened a new research and technology center at the Redstone Gateway and Jetplex Industrial Park in the Huntsville housing market, a move that should witness the city become a global leader in research and technology. Boeing, along with the rest of the aerospace industry, will continue to serve as a major supplier of jobs for the area. This bodes well for the entire Huntsville real estate market.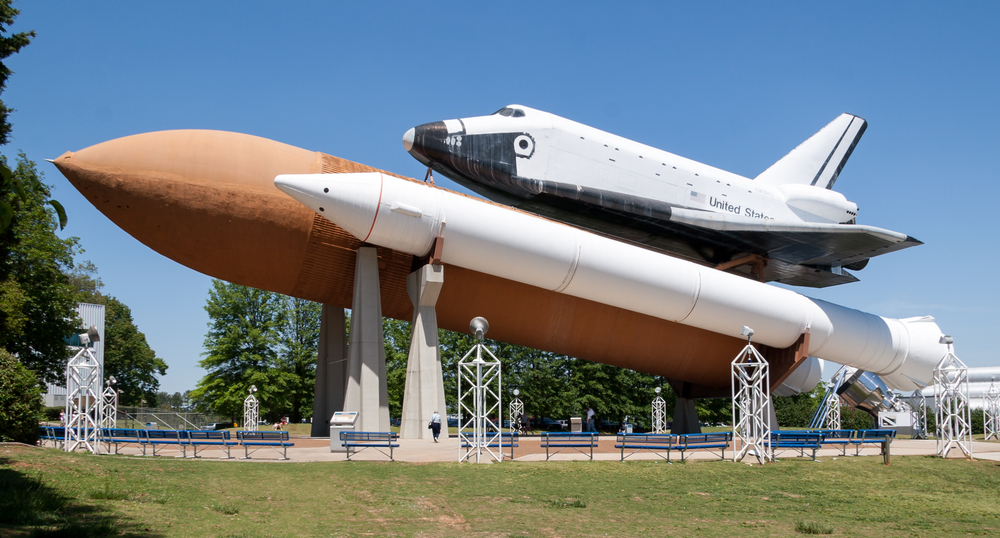 "Boeing's new research center represents a continued commitment to the Huntsville community," said County Commission Chairman Dale Strong. "Boeing is bringing together a highly skilled workforce to drive innovation, collaborate and develop meaningful solutions that will benefit our county now and well into the future."
In lieu of a technology industry influx reminiscent of San Jose, the Huntsville housing market is still very affordable. In fact, the area's rate of affordability is historically strong and continuing to improve. While the average homeowner across the United States spends about 14.3 percent of their income on monthly mortgage payments, Huntsville residents spend roughly 8 percent of their wages. Huntsville real estate is more affordable than most other markets, even those with worse off economies. With a thriving economy, strong job sector and affordable housing, Huntsville real estate is really in the middle of a perfect storm.
The Huntsville real estate market is, for all intents and purposes, a strong buyer's market. Available inventory currently outweighs demand. Buyers have the advantage over sellers due to the abundance of homes on the market. Sellers are actually dropping their asking price to remain competitive.
Equally as affordable as buying, however, is renting. Rental units are both affordable and have stable pricing. Rent prices have decreased by 5 percent over the past 3 months. This is 43 percent lower than the county average of $1,132 and 34 percent lower than the state average of $1,054.
Huntsville real estate investing is one of the primary beneficiaries of current market conditions. Nonetheless, investors are now in a great position to capitalize on an already lucrative market. The foreclosure inventory, in particular, looks to offer a lot of deals to those who know how to find them. According to RealtyTrac, Huntsville has about 242 homes in some state of foreclosure (default, auction or bank-owned). At that rate, foreclosures have increased 17 percent in the last year.
Of the homes currently on the distressed property market in Huntsville, 58.7 percent are going to be auctioned off. That means the entire Huntsville real estate investing community will have the opportunity to bid on these properties. The remaining foreclosures are bank-owned. Either way, they should serve as a good source of deals for Huntsville real estate investors.
Of course, with the source of the deals identified, most investors will want to know one more thing: the foreclosure discount. Fortunately for the Huntsville real estate investing community, foreclosures in the area offer a considerable discount. The median sales price of a non-distressed home was $130,000. The median sales price of a foreclosure home was $55,250, or 58 percent lower than non-distressed home sales. That is a savings of nearly $75,000 per home.
The Huntsville real estate market has improved tremendously since the onset of the recession. However, few could have predicting the city would be in such good financial standings. An influx of industry, very affordable housing prices, a stable job market and housing availability have all come together to make Huntsville real estate investing a great opportunity.
Huntsville Housing Market Summary:
Current Median Home Price: $157,700
Unemployment Rate: 5.3%
1-Year Job Growth Rate: 1.9%
Population: 186,254
Median Household Income: $55,857
Huntsville County Map: