Key Takeaways
Key Takeaways
---
Not only is an interior design website a great source of inspiration, but it can also be a great place to pick up expert tips and how-to guides. Looking for guidance on how to decorate your new home? Needing help with some fix-and-flip strategies? Wanting to spruce up your rented space without risking your security deposit? Home decor websites have a lot to offer, no matter what you might be looking for. In this guide, we'll review the 10 best interior design websites for homeowners and investors in 2022.
Why Do You Need Interior Design?
Chances are, interior design is one of the last things on your mind when you're buying a home. Between closing the deal, conducting inspections, and securing your finances, you already have plenty on your plate. Nonetheless, interior design should be prioritized on your home buying to-do list.
By maximizing space, functionality, and comfort, excellent interior design is a worthy investment. As a homeowner, you'll want to incorporate designs that match your tastes and preferences. Real estate investors should use a design that will appeal to a wider audience. Showcasing the appeal of a property will attract higher offers from potential buyers.
However, not everyone possesses the skills to design the interior of a property. Unless you have it in your budget to hire a designer, your next best option is to turn to the web. Next, we'll introduce the top 15 interior design websites.
---
[ Thinking about investing in real estate?
Register to attend a FREE online real estate class
and learn how to get started investing in real estate. ]
---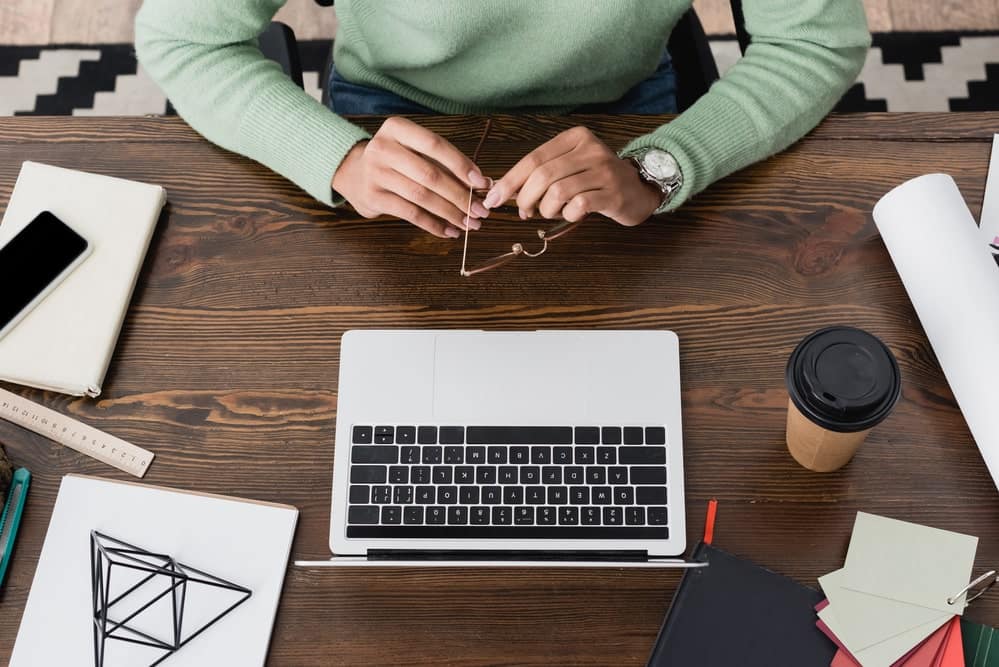 Top 10 Home Design Websites In 2022
Whether you're working with a professional designer or taking the do-it-yourself (DIY) route, a great interior design website can be an excellent source of tips and inspiration. Home flippers can rely on websites for the latest home design trends, and homeowners can find videos on making basic home repairs. Regardless of your skill level and design personality, there's a home interior website for you.
Here's our roundup of the top 10 interior design websites that are loved by professionals and enthusiasts alike:
Apartment Therapy

Architectural Digest

Houzz

Home And Design

Design To Inspire

Home Stratosphere

This Old House

Pinterest

Laurel & Wolfe

The Spruce
1. Apartment Therapy
Apartment Therapy is a well-rounded fan favorite. Whether you're looking for design inspiration, DIY tips, or repair videos, you'll likely find what you're looking for. The site appeals to the masses because it offers budget and beginner-friendly how-to guides. It also features plentiful content for renters and those living in small spaces.
2. Architectural Digest
If you want to draw inspiration from the stars, Architectural Digest is a must. Originally a well-known architecture magazine, AD features a website and YouTube channel on which you can peek inside the homes of celebrities around the world. Although you may find yourself pining for the opportunity to work with a celebrity designer, you'll likely come away with some lavish inspirations.
3. Houzz
Are you a visual shopper? Houzz offers a unique take on the interior design website experience, through which you can easily execute a design you've been inspired by. The Pinterest-like home page features various design photos. After scrolling and clicking on the one that piques your interest, you'll be taken to a new page. On this page, you'll be able to click to shop the specific elements you see in the photo. Love the lighting fixture? Click on it to buy it, and it's yours. Houzz makes it easy to turn design inspiration into reality. The site also offers a director of local designers and contractors in your area.
4. Home And Design
Home & Design is a magazine website that offers design inspiration for nearly any room and style. Whether you're looking for a Scandinavian living room or a luxurious bathroom, you're bound to find content that matches your needs. The website also features expert tips on anything from light fixtures to landscape design from the industry's leading designers.
5. Design To Inspire
Design to Inspire is yet another example of how a blog curated by design enthusiasts can offer just as much value as professional sites. Bloggers Kim and Jo are self-described "interior design junkies" who each have a dedicated page on the blog. You can find musings about artwork, light fixtures, wall paint, and own home renovation projects on either of their pages.
6. Home Stratosphere
If you're looking for an interior design website that also features practical resources, Home Stratosphere is a great place to stop by. Aside from interior, exterior, and garden ideas, the site offers free and paid downloadable home design software and floor plans.
7. This Old House
Suppose you love the television series "This Old House" that airs on HGTV, you'll rejoice when you find out that the show has a dedicated website. If you're not familiar, the TV show is about renovating and restoring homes. The website hosts a "Home Improvement A-Z" library, from which you can navigate a vast collection of how-to and DIY guides and videos.
8. Pinterest
While social media trends come and go, Pinterest has remained the go-to website for design inspiration and DIY hacks. This website is a user-friendly paradise for interior design inspiration with updated search features and helpful recommended sections. All you need to do is create an account and start searching.
9. Laurel & Wolfe
Want to design your space in real-time? With Laurel & Wolfe, you can collaborate with a real designer who will work on a design for your space. The process begins when you upload photos of your space and indicate any items you want to keep. You're also invited to upload photos that inspire you.
Once you and your designer agree on a design, you have the option to shop for the items placed in your design at a discounted rate from collaborating businesses.
10. The Spruce
Want a dedicated site that covers all things home decor, garden, home improvement, and how-to tutorials? The Spruce may prove itself as the website that draws your attention time and again.
This site offers a wide array of design inspiration and ideas that are sure to fit every reader's tastes. You can also sign up for their newsletter to get design and cleaning tips straight to your inbox.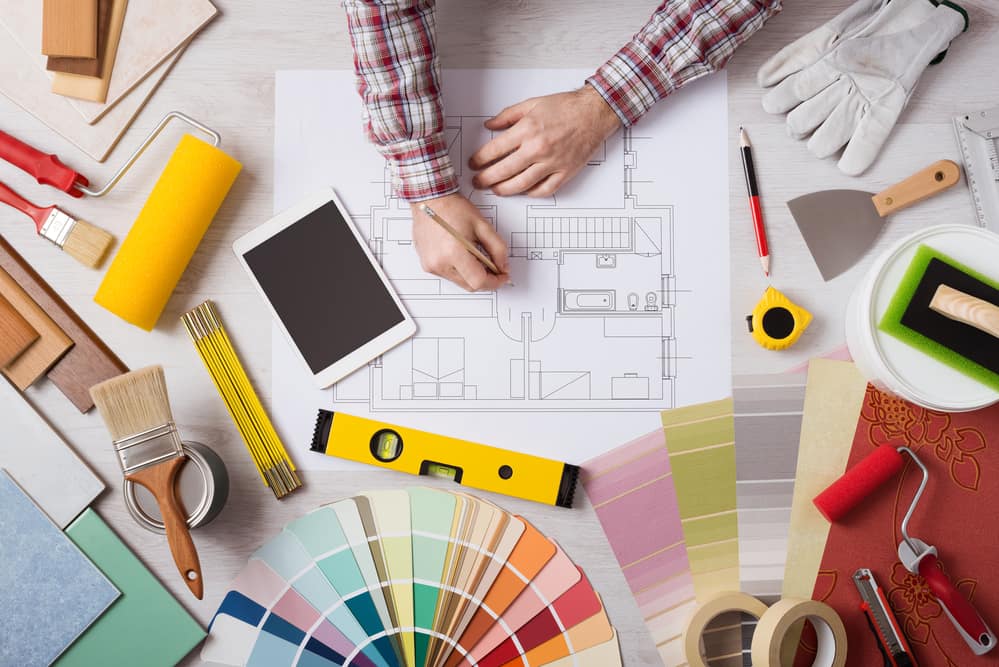 What Makes Great Interior Design Websites?
What makes a great interior design website? Sometimes it's hard to pinpoint why you come across a design site and get lost in its pages for hours. Not all sites are created equal, nor will all sites appeal to every audience. Some of the best interior design websites share a few key elements.
First, high-quality images and photographs are non-negotiable. Design is highly visual at its core, and thus it's crucial to capture and portray design using high-quality photography.
Because design-centric websites feature many photos, the website must also load quickly. Internet browsers will feel more compelled to stay a while and browse if pages load quickly.
Editors of popular sites tend to keep content relevant and regularly updated. Some sites are dedicated to featuring a wide array of interior design inspiration, while others offer home improvement tips and how-to's in a variety of categories.
Summary
Although we shared our top picks for what we think are the best home design websites, hundreds more are available at your fingertips. You'll quickly discover that interior design isn't just a job; it's a passion. Professionals and enthusiasts alike are excited to share their designs and tips with the world. Whether you're looking to fix your bathroom plumbing or execute a kitchen makeover, you'll find the information you need. We hope this guide helped you discover your favorite new interior design website.
---
Ready to start taking advantage of the current opportunities in the real estate market?
Click the banner below to take a 90-minute online training class and get started learning how to invest in today's real estate market!